Solociccia
Arguably the best meat restaurant in Italy - run by the TV chef Dario Cecchini.
Solociccia is Tuscany's best meat restaurant. Perhaps it is the best in all of Italy. It is run by Dario Cecchini, a TV personality who is often seen in various food programs. His restaurant in Panzano, located 36 kilometres south of Florence, is legendary. A perfect place to plan a lunch. You are not allowed to choose what to eat. Dario himself designs the menu every morning depending on the ingredients available.

The lunch usually consists of seven or eight dishes. The focus is, of course, on different kinds of meat, ranging from sausage to Fiorentina beef. There are vegetarian options. A strong tip is not to eat too much of the first plates that are served. The best ones come at the end.

A visit is a culinary experience of the highest class. Dario accepts a maximum of 42 people each lunch, distributed on four large tables in the restaurant. You will thus be placed with total strangers at the table with whom you share the experience. The lunch starts at 13:00 whether you like it or not.

Yes, you definitely need to book a table well in advance. Also, make sure you buy some sausage or lard from his charcuterie across the street from the restaurant.
Address:
Via XX Luglio 11
@IF>
GO
Nearby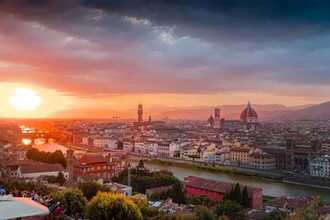 Piazzale Michelangelo
A square located on a hill with a fantastic view of Florence.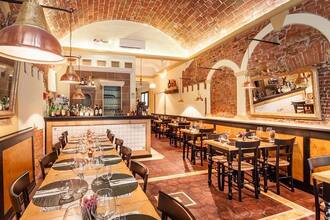 Trattoria Giovanni
An exceptional steakhouse in Florence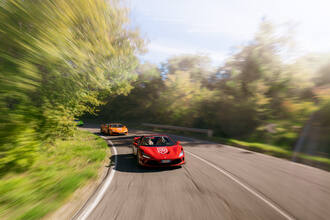 SR429 - Cetamura Road
A dynamic stretch of road in Chianti.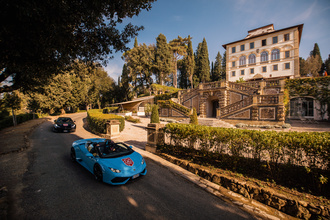 Hotel Il Salviatino
Elegant hotel located in Fiesole with a stunning view over Florence.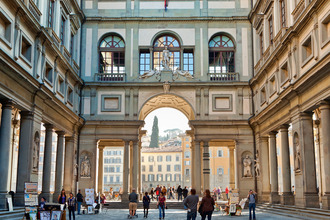 Galleria degli Uffizi
One of the most popular tourist destinations in Italy.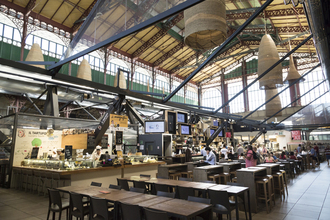 Mercato Centrale
Mercato Centrale is a spectacular food court in the middle of Florence.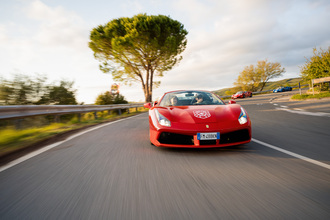 SP441 - Strada per Montemassi
A fantastic road in the area between Siena and Grosseto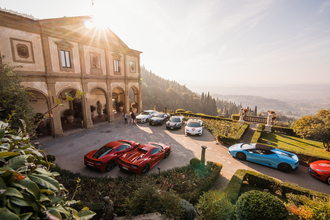 Villa San Michele
A fantastic hotel located on the hill of Fiesole with a spectacular view of Florence.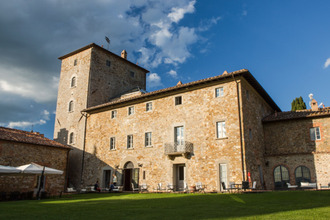 Borgo Scopeto Relais
A charming hotel in a castle at the top of a hill in Tuscany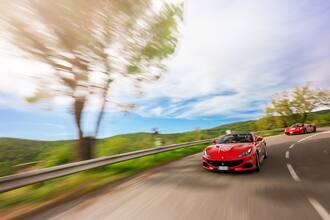 SS 439 Sarzanese Valdera
A fantastic twisty road in the heart of Tuscany.