Automobili Lamborghini
The Lamborghini factory and museum
Lamborghini's plant is in the centre of Sant'Agata and is about a third of the size of Ferrari's. In addition, Lamborghini lacks both its own test track and a department for Formula 1. None of this matters. A visit to Lamborghini is beautifully free from the commercial hype and mass tourism that characterises Maranello.

Lamborghini is located on Via Modena 12 in Sant'Agata Bolognese. (Hint: there are many Sant'Agata in Italy. Be sure to enter the Sant'Agata located near Bologna. Or, you might end up somewhere completely different, hundreds of kilometres away)

Here, you will find everything in one place. Factory, museum and a small shop with merchandise. In the museum you will find everything, from the legendary Kaddhaffi jeep LM002, to Miura, Countach, Centenario and lots of other gems. You will also find all modern cars, as well as cars that never passed the prototype stage.

Unlike Ferrari, everyone is welcome to visit the factory on foot with a guide. During the visit you will see the production of both Lamborghini's V10 and V12 models. You will also see a number of other interesting things, such as leather upholstery of seats and interior details. Fantastic fun. However, a factory visit must be booked in advance. You do this by contacting the museum. You will find contact information on Lamborghini's website.

Name:
Automobili Lamborghini
@IF>
City:
Sant'Agata Bolognese
GO
Nearby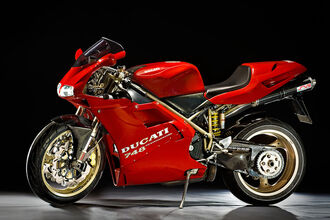 Ducati Museum
The Ducati factory and museum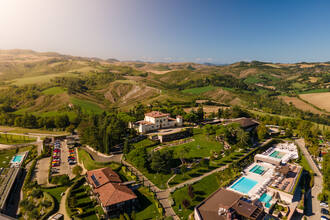 Palazzo di Varignana
An upscale resort in an 18th century villa.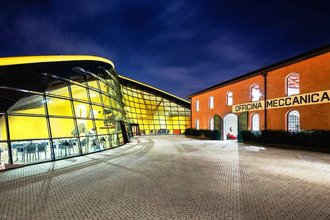 Museo Casa Enzo Ferrari
A museum dedicated to the life of Enzo Ferrari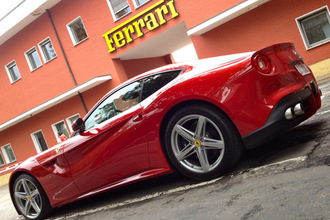 Ferrari Factory gate
Ferrari's famous old factory gate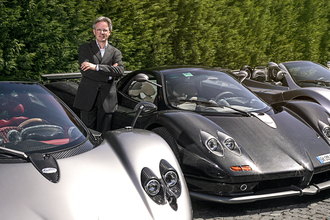 Museo Pagani
Horacio Pagani's monument to his own glory.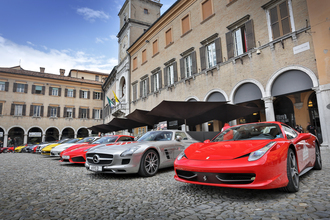 Caffé Concerto
This cafe and restaurant is located on the main square of Modena.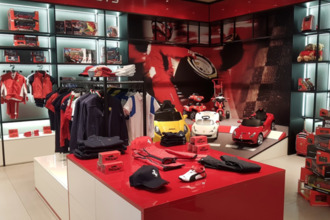 Ferrari Store Maranello
Ferrari's own huge merchandise shop.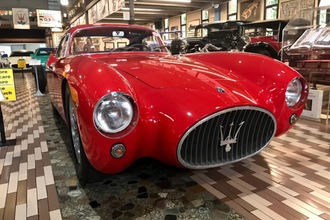 Panini Collection
The incredible car collection of Umberto Panini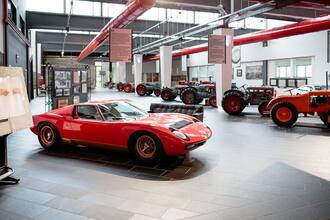 Museo Ferruccio Lamborghini
A museum full of Lamborghini artifacts.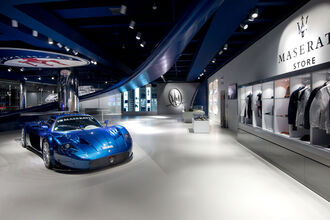 Maserati
The Maserati factory, museum and showroom, located in central Modena.