Welcome to the Riviera
Welcome to a road trip on the Riviera, driving beautiful coastal roads and visiting some of the most luxurious places on the planet.
The event starts in Forte dei Marmi, continues to Santa Margherita, Monaco and ends in Saint-Tropez. An ultra-luxurious week on the Riviera. Supercar included!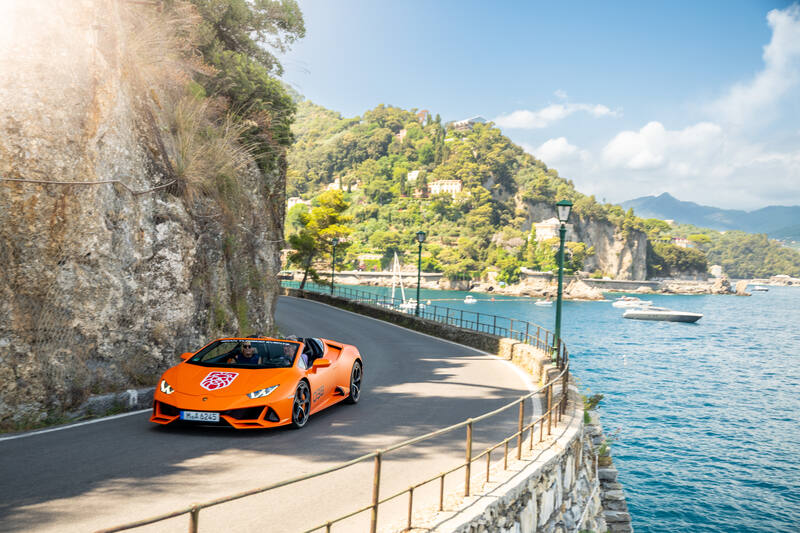 Forte dei Marmi, Santa Margherita, Monaco and Saint-Tropez
We start in Forte dei Marmi. We then drive north to Santa Margherita. The following day we continue along the beautiful Ligurian coast to Monaco, where we stay two nights. The last driving day we spend on Route Napoleon from Monaco to Castellane and then south to Saint-Tropez.
In total, we will drive 850 km from Forte dei Marmi to Santa Margherita, Monaco and Saint-Tropez. The best part? A supercar is included.
Supercar included
You bet! We have organised 12 supercars for this event. It is a selection of Ferrari and Lamborghini cars. You can find the entire list below. You can also join with your own supercar. Due to limitations in availability in the hotels en route, the event is limited to 12 places only.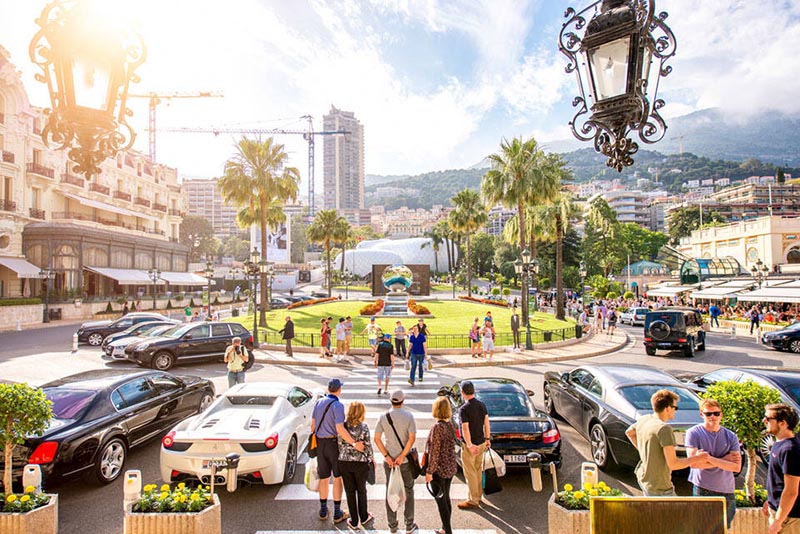 The selection of Hotels
We have selected some serious bucket list hotels for this trip. In Forte dei Marmi we stay in Hotel Byron. In Santa Margherita, we stay in Grand Hotel Miramare. Then it is Hotel de Paris (two nights) in Monaco and finally Byblos in Saint-Tropez. All hotels are in the five-star luxury category.
Event schedule
Each day will be roughly five hours of driving. Sometimes less, sometimes a bit more. Besides driving we will do stops for special activities and events along the road, like vista points, photo opportunities and other things.
The time schedule for each day is: breakfast at 9.00, start driving at 10.00, lunch en route, coffee break during the afternoon, arrival at the hotel during the late afternoon, aperitivo at 19:00 and dinner at 20.00.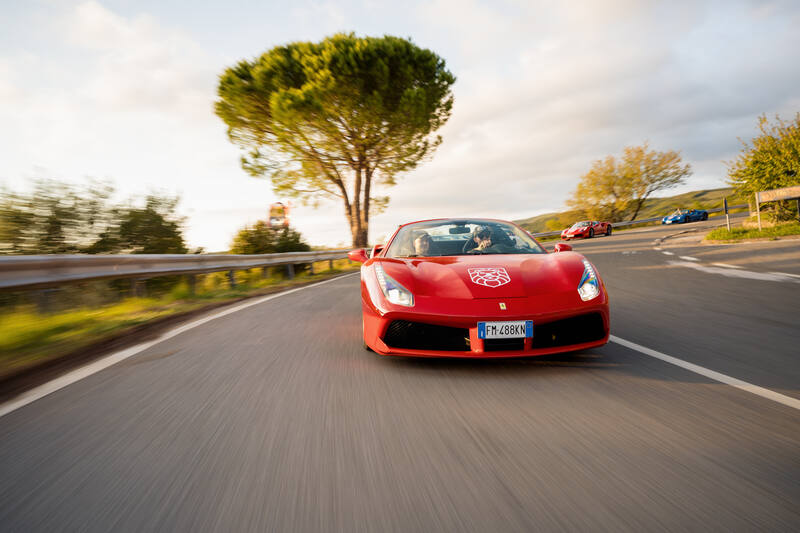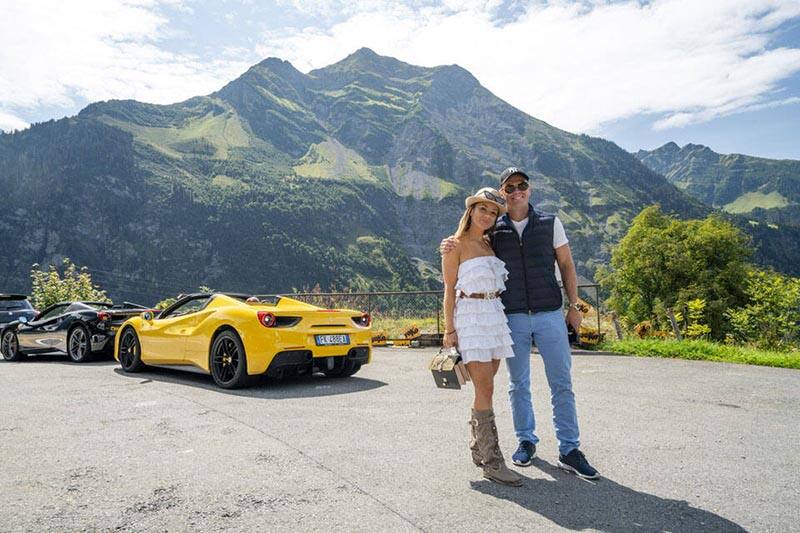 Sunday 9 June - Welcome to Forte dei Marmi
Welcome to Tuscany and Forte dei Marmi. Arriving at Hotel Byron you will check in to your hotel room and the event. The supercar you have chosen will be waiting for you just outside the lobby. If you arrive early, there is plenty of time to take your car for a spin around town.
At 19:00 we will have a welcome mingle in the garden of the hotel. After a short drivers briefing, we will proceed to the seafront for dinner.
14:00 - Check-in opens in Hotel Byron ***** (L)
19:00 - Welcome mingle in the hotel garden
20:00 - Dinner in Osteria del Mare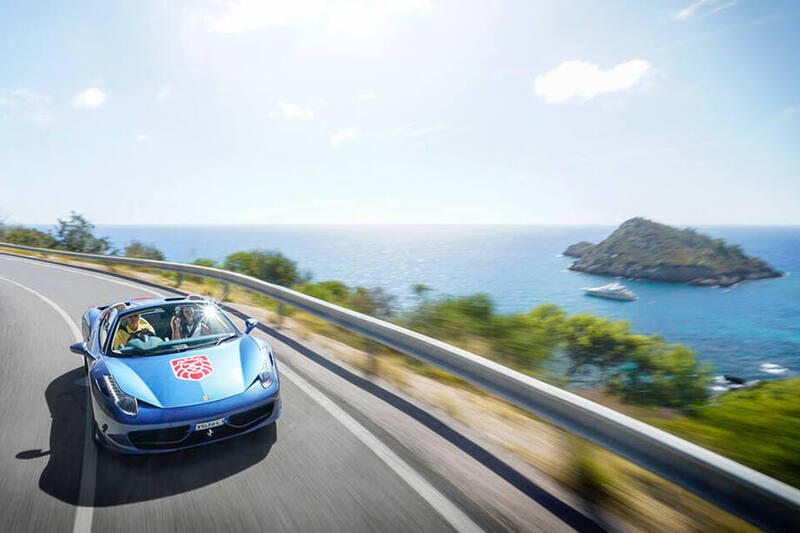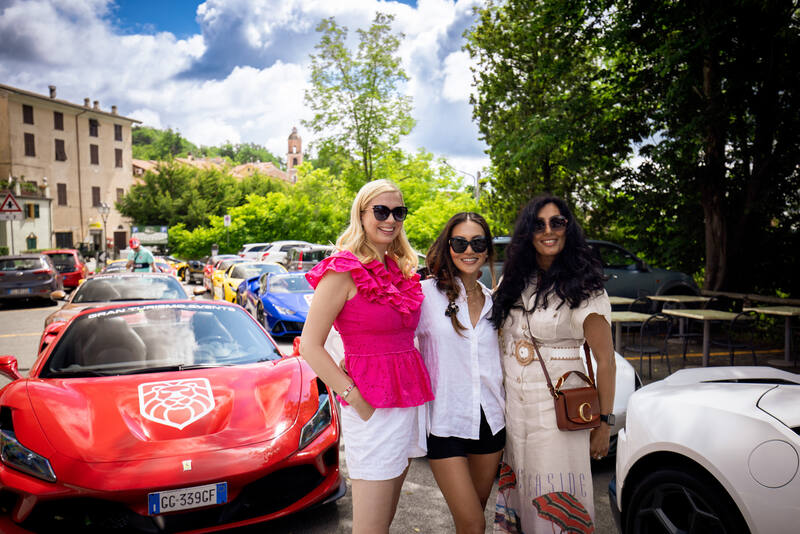 Monday 10 June - Drive to Santa Margherita
Today, the driving starts. We will warm up on the autostrada to La Spezia, where we exit towards Borghetto di Vara and then drive the fantastic mountain road Passo del Bracco all the way to Sestri Levante.
In Sestri Levante we stop for lunch in the seafood restaurant San Marco, beautifully located in the harbour. After lunch, we continue along the coast on Via Aurelia through Chiavari, Zoagli, Rapallo and Santa Margherita, with the azure Mediterranean on our left.
In Santa Margherita we stay in the best hotel in town - Grand Hotel Miramare. Aperivito on the hotel terrace at 19:00, and then dinner by the pool.
9:00 - Breakfast
10:00 - Driving starts
11:00 - Passo del Bracco
12:30 - Lunch in Sestri Levante
14:30 - Driving continues
16:00 - Arrival in Santa Margherita, check-in to Grand Hotel Miramare ***** (L)
19:00 - Aperitivo on the hotel terrace
20:00 - Dinner by the pool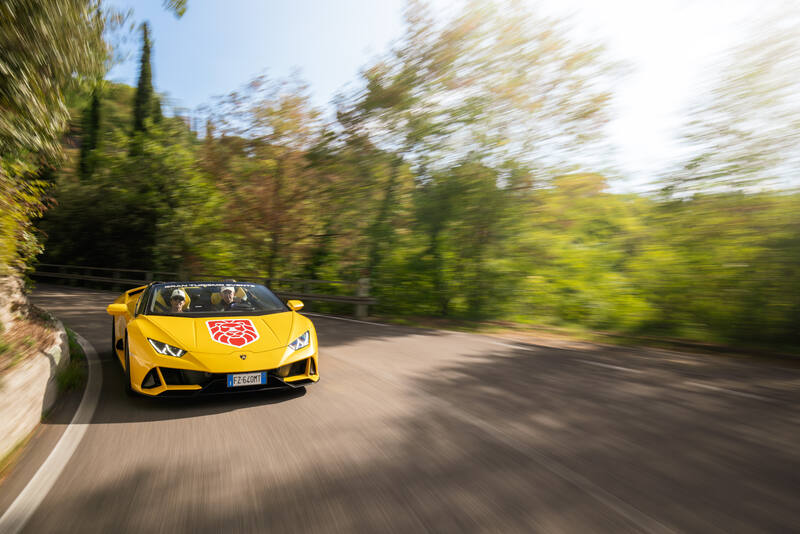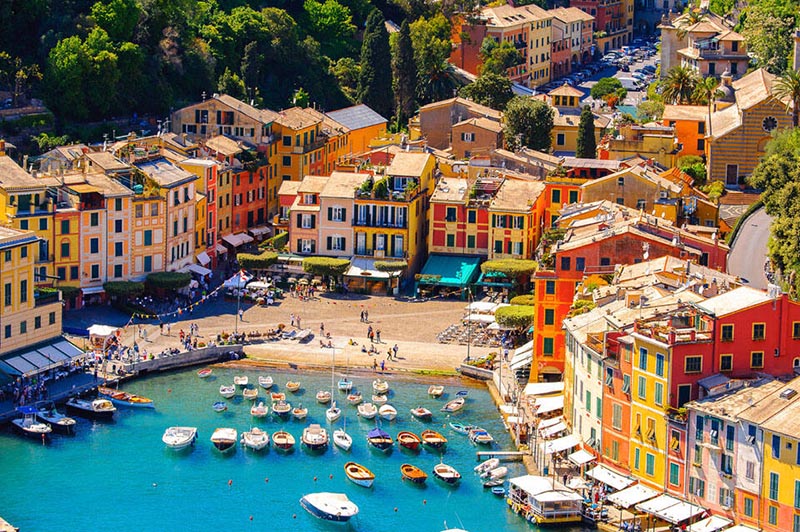 Tuesday 11 June - The Ligurian Riviera and Monaco
Driving continues. We will follow the beautiful Ligurian coast on Via Aurelia and the A11 to La Meridiana near Alassio where we stop for lunch. Later, we drive the last bit to Monaco where we check in to the extremely elegant Hotel de Paris on Casino Square in Monaco. Tonight we have dinner in Buddha Bar.
9:00 - Breakfast
10:00 - Driving starts
11:00 - Via Aurelia
13:00 - Lunch in La Meridiana
14:00 - Driving continues
16:00 - Arrival at Hotel de Paris *****(L)
20:00 - Dinner at Buddha Bar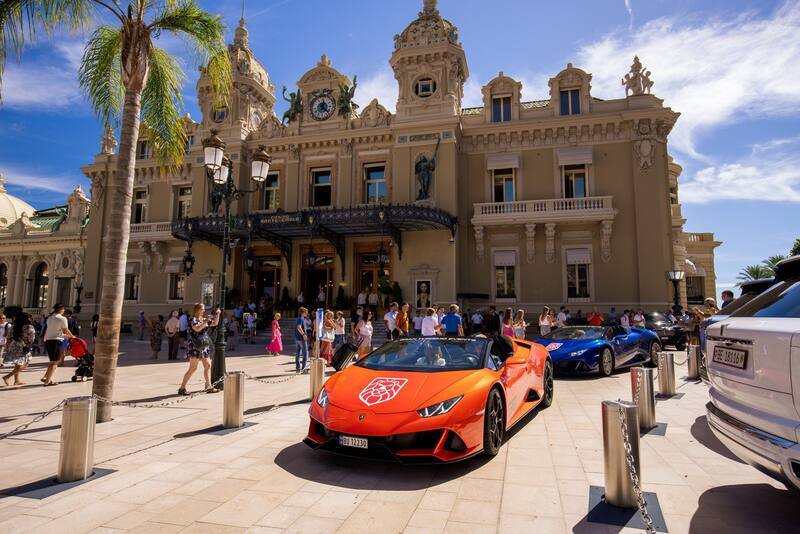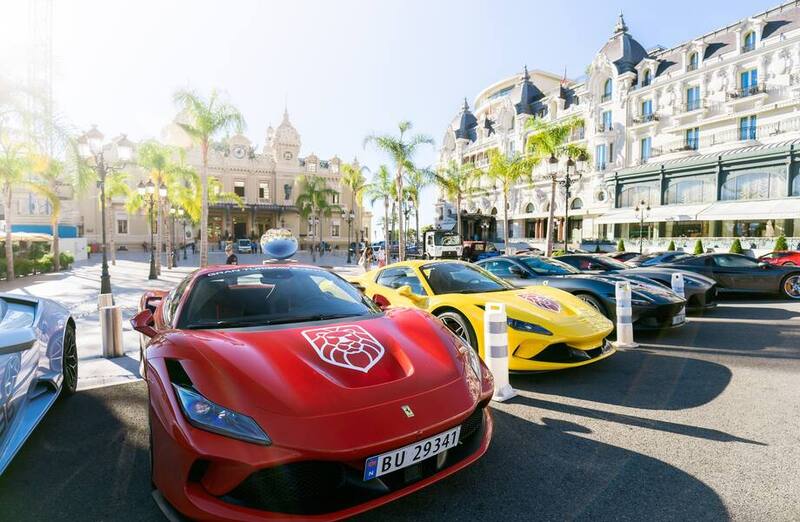 Wednesday 12 June - Monaco and Col de Turini
Today we will, for the first time in our company history, drive Col de Turini, a road known from the annual Monte-Carlo Rallye. We will start from Casino Square at 11, go up the mountain and drive the rallye stages in the correct order, from west to east.
After lunch in the mountains, we return back in Monaco during the afternoon. Tonight we have dinner in Cafe de Paris, on the opposite side from Hotel de Paris on the square.
10:00 - Breakfast
11:00 - Driving starts
12:00 - Col de Turini
13:30 - Lunch
14:30 - Driving continues
16:00 - Arrival back at Hotel de Paris *****(L)
20:00 - Dinner at Cafe de Paris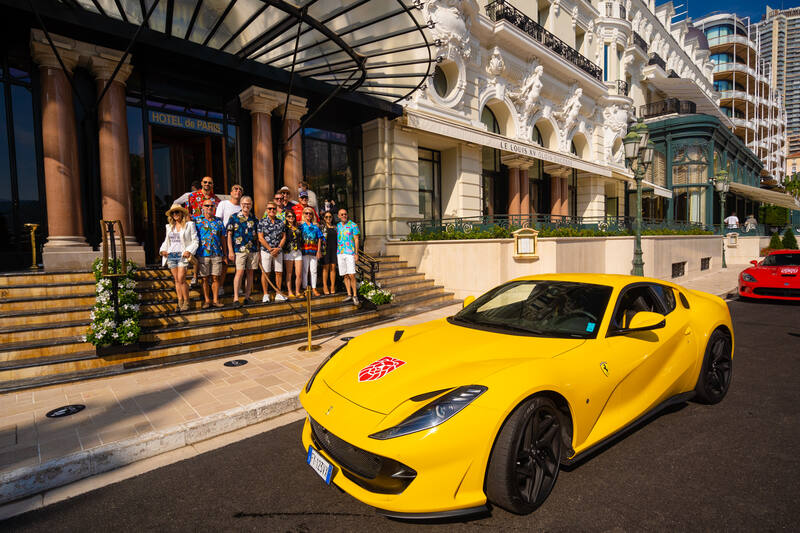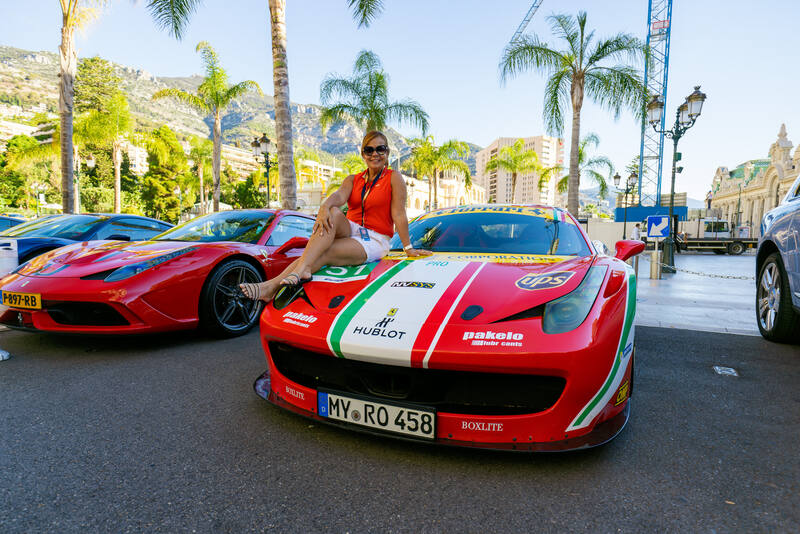 Thursday 13 June - Route Napoleon and Saint-Tropez
Route Napoleon is one of the best driving roads in the south of France. Located in the mountains, it is EVO magazine's most popular spot for testing supercars since the 1990s. Today it is your turn.
Following breakfast, we head north towards Grasse and then Route Napoleon. We stop for lunch in one of our favourite secret spots - L'Escapade in Castellane - a charming countryside restaurant.
After lunch we drive south on the equally great road 955 past Montferrat. The last bit to Saint-Tropez we follow the Mediterranean coast.
Tonight we have dinner at restaurant La Petite Plage in the Saint-Tropez harbour. Later in the evening we meet for drinks by the hotel pool.
9:00 - Breakfast
10:00 - Driving starts
11:00 - Route Napoleon
12:30 - Lunch L'Escapade in Castellane
14:00 - Driving continues - Road 905
15:30 - Coffee stop in Monferrat
17:00 - Arrival at Byblos Saint-Tropez ***** (L)
20:00 - Dinner at Petite Plage
22:00 - Drinks by the hotel pool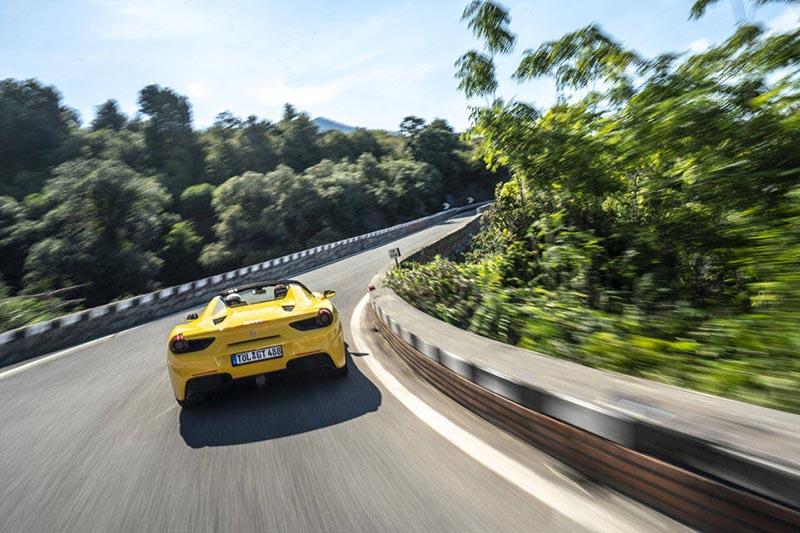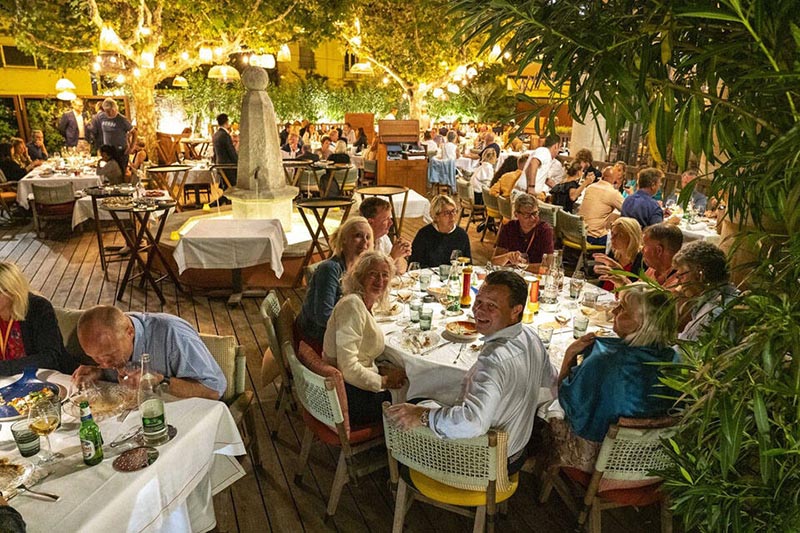 Friday 14 June - Thank you
Thank you for joining us on Gran Turismo Riviera. Check-out time from the hotel is at 11:00. Please let us know if you want to stay longer.
Shuttles will be organised from the hotel to the airport in Nice for regular flights, and to Cannes for GA flights.
Santa Margherita, Monaco and Saint-Tropez? Where do I sign up?
The event includes five nights in proper five-star bucket list class luxury hotels. Hotel Byron in Forte dei Marmi, Grand Hotel Miramare in Santa Margherita, Hotel de Paris in Monaco (two nights) and Byblos Saint-Tropez.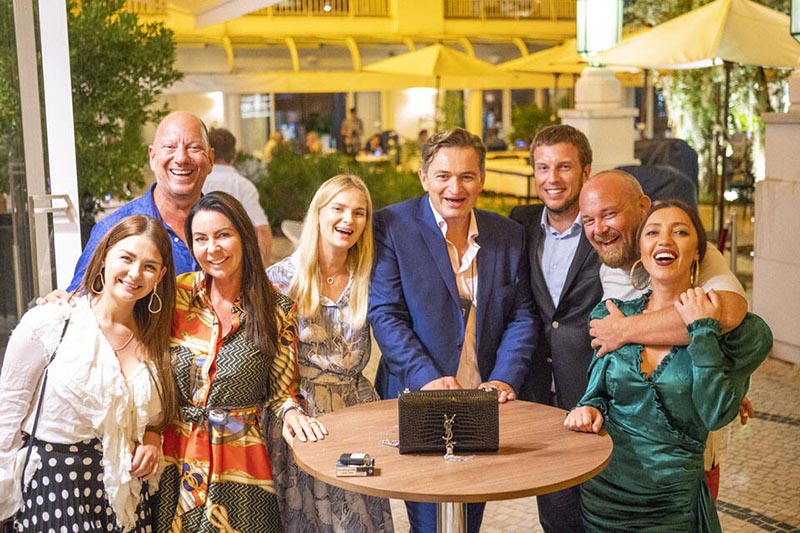 We will have dinners in Osteria del Mare in Forte dei Marmi, Buddha Bar and Cafe de Paris in Monaco, and Petite Plage in the harbour of Saint Tropez. All acclaimed top restaurants at each location we visit.
Most importantly, you will have a most spectacular driving experience along the Riviera and Cote d'Azur with us. The best roads and the best hotels are selected. Welcome.
It can also include a car. Make your selection below:
Joining with my own car: 14 800 EUR
Ferrari 296 GTS: 26 800 EUR
Ferrari F8 Spider: 24 400 EUR
Ferrari Portofino: 22 800 EUR
Ferrari SF90 Stradale: 31 300 EUR
Lamborghini EVO Spyder: 23 400 EUR
Maserati MC20 Cielo: 24 300 EUR

Please note that the cost of the car is the total cost for the event, including the hotels, lunches, dinners and driving - as always for both driver and co-driver sharing one car and hotel room.
Yes, you can join the event with your own supercar. Then, the event is 14 800 EUR.
Due to limitations in hotels en route we only have 12 places available for this event. To join, select your car from the list above and send an e-mail to: peter@granturismo.org