The best pictures from the 2021 season
Published 2021-12-25 by Peter Ternström
Dear friends,
It is that time of year again. The time when we browse through thousands of pictures taken from the season, and select the very best. Pictures that have that extra touch, or that extra something, that makes it stand out from the rest. A tradition since 2013.
Here are the 60 best ones. Please note that, unlike previous years, there is no ranking between the pics.
All pictures are by our in-house photographers James Holm or Nicolas Grandi. Some drone shots are by Luca Brunetti.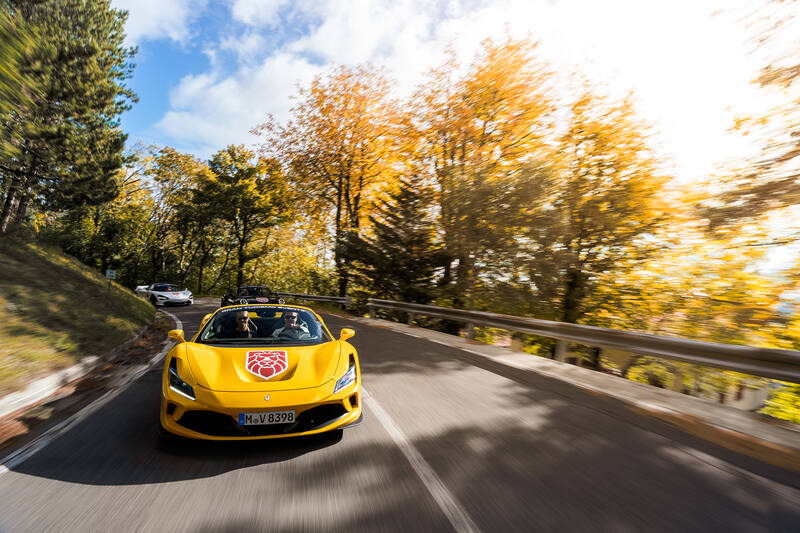 Passo dell'Abetone during Gran Turismo Toscana. Beautiful touch with the yellow Ferrari F8 Spider and the autumn tone of the trees. We love this picture.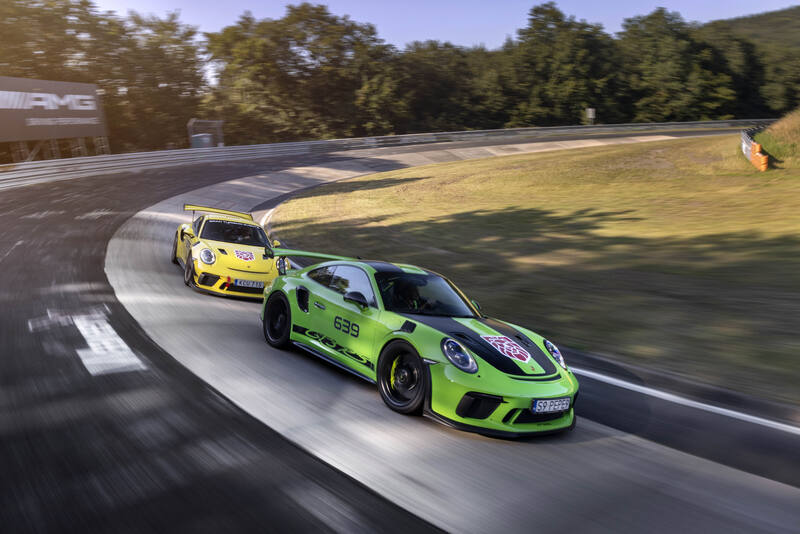 Nurburgring. Two Porsche GT3 cars in the famous karusell corner. Classic Nurburgring action.
Montenegro. There are some insanely beautiful places on the Montenegrin coast. This is the newly built hotel and village Lustica Bay, just south of Kotor and Tivat. A great alternative to the much acclaimed Porto Montenegro nearby.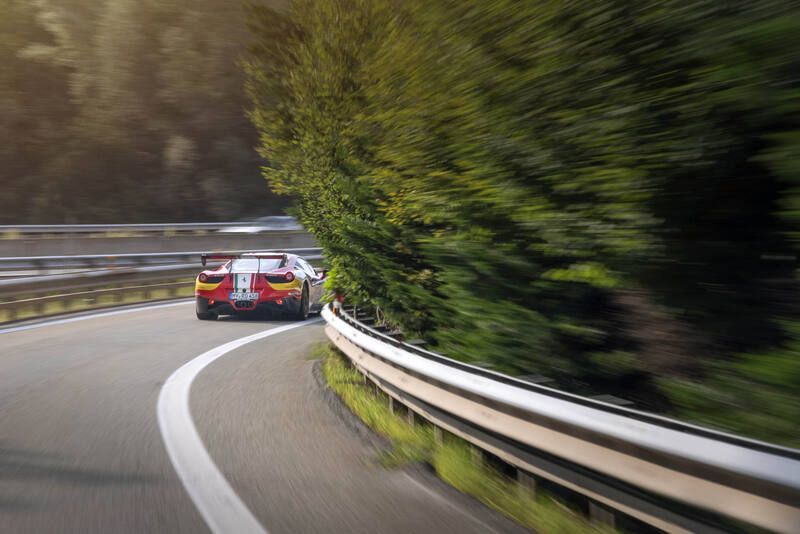 Torbjörn's 458 Challenge is actually street legal. Makes a fantastic impression on the road, and boy is it loud! We can hear this picture. From Gran Turismo Europa.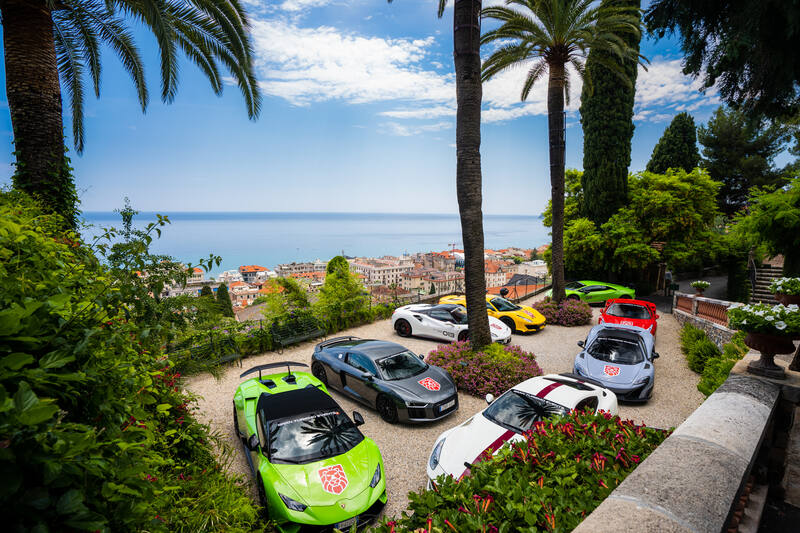 Villa la Pergola. A Michelin-starred restaurant in Alassio we stopped for lunch on Gran Turismo Riviera. A bit of a fun challenge to park all the cars, but the food and view was outstanding.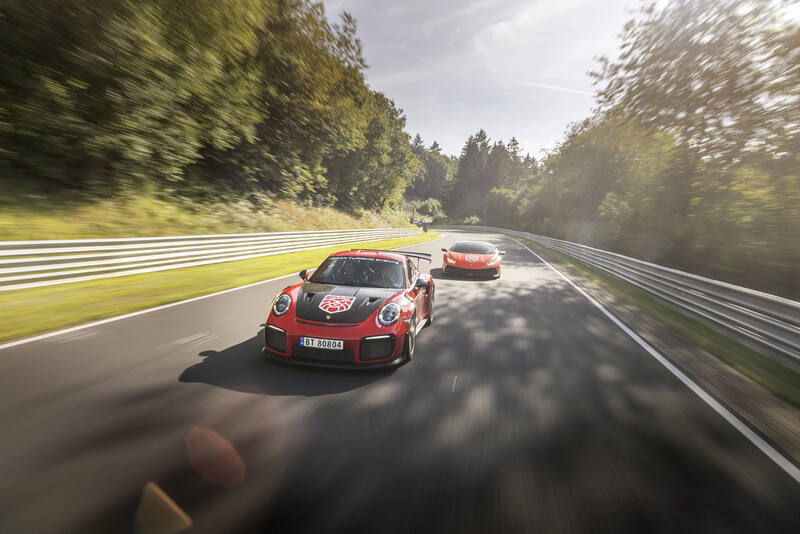 More Nurburgring. This beautiful pic from the best racing track in the world.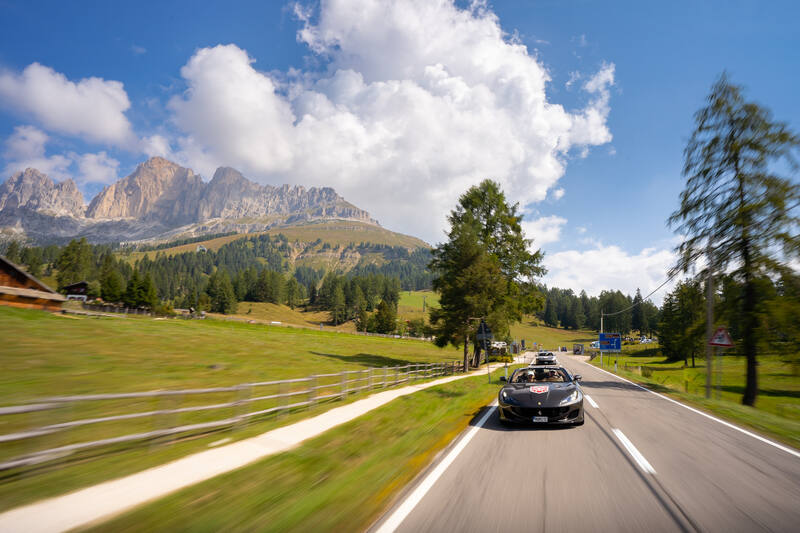 The Dolomites. Some of the best roads on the planet are in northern Italy. This picture is from the famous mountain pass Grande Strada delle Dolomiti, connecting Bolzano with Cortina. Picture is from Gran Turismo Italia.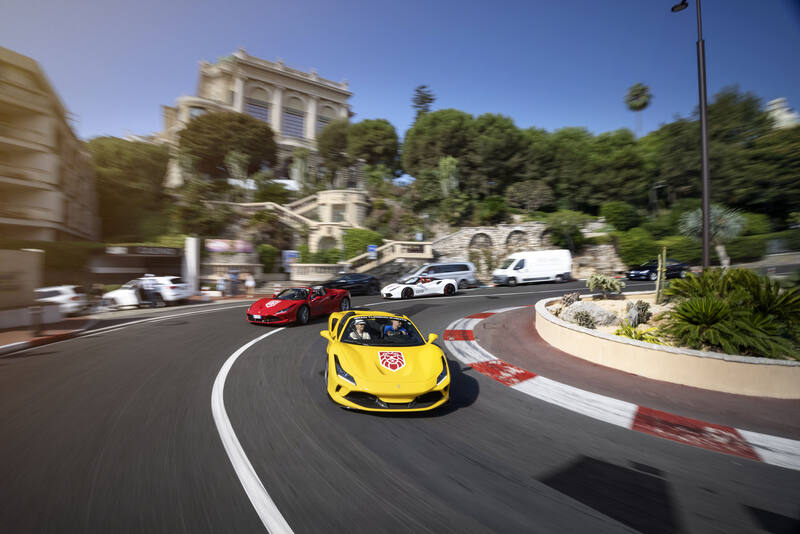 Monaco. The classic corner just outside Fairmont hotel in Monaco. Picture from Gran Turismo Europa.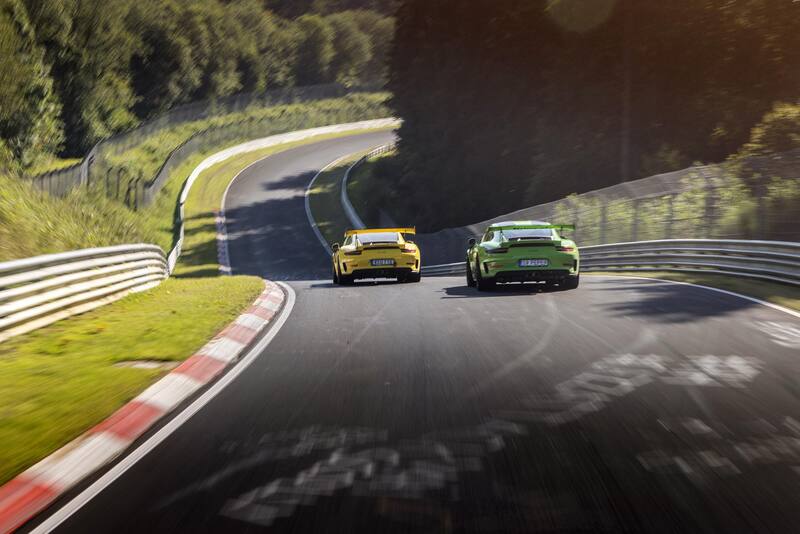 Nurburgring (again). About 60% of the cars registered for Gran Turismo Nurburgring are Porsche GT3 and GT2 cars. On our road trips, the most popular car is Ferrari 488 Spider.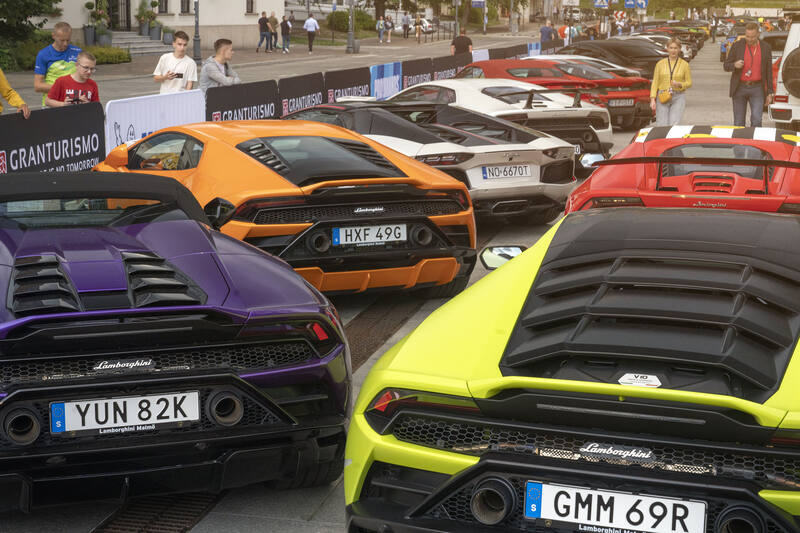 Humble parking in Krakow. The Lamborghini team arrived to Krakow and our parking on the bank of Vistula river outside the hotel. Gran Turismo Polonia.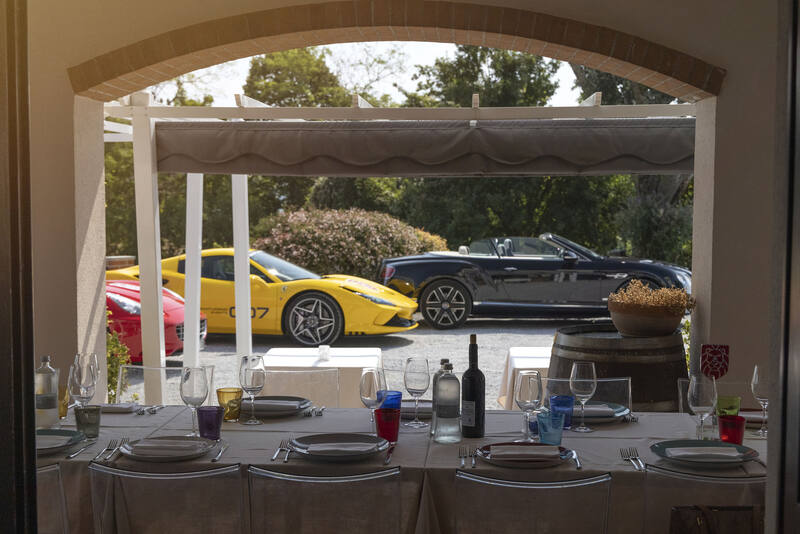 Barolo. Lunch stop in Bricco delle Viole in Barolo. One of the very best lunches in 2021.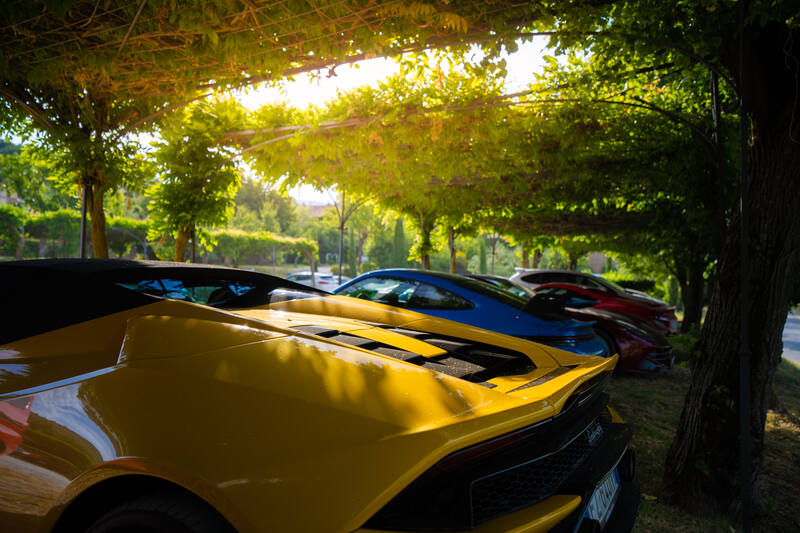 Good Morning. Beautiful morning in Tuscany.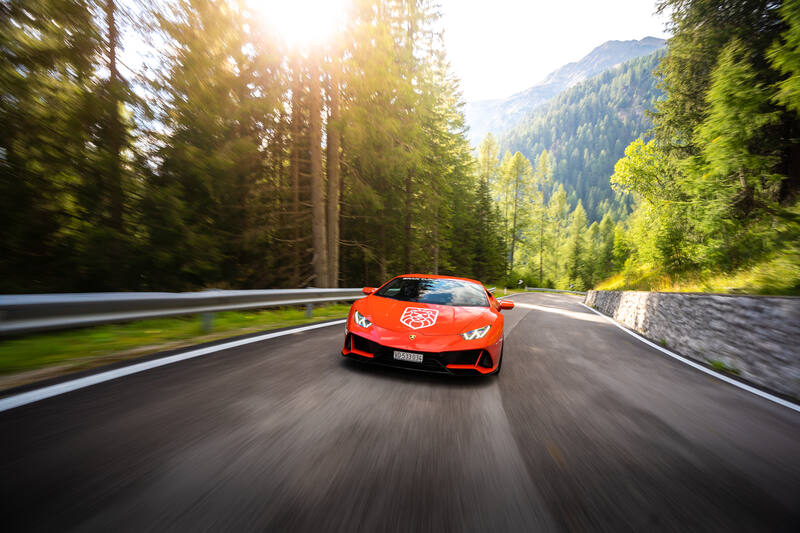 The Contrast. The amazing contrast between the green nature, black asphalt and the orange Lamborghini. Picture is from Passo Giau, a mountain pass just south of Cortina. From Gran Turismo Italia.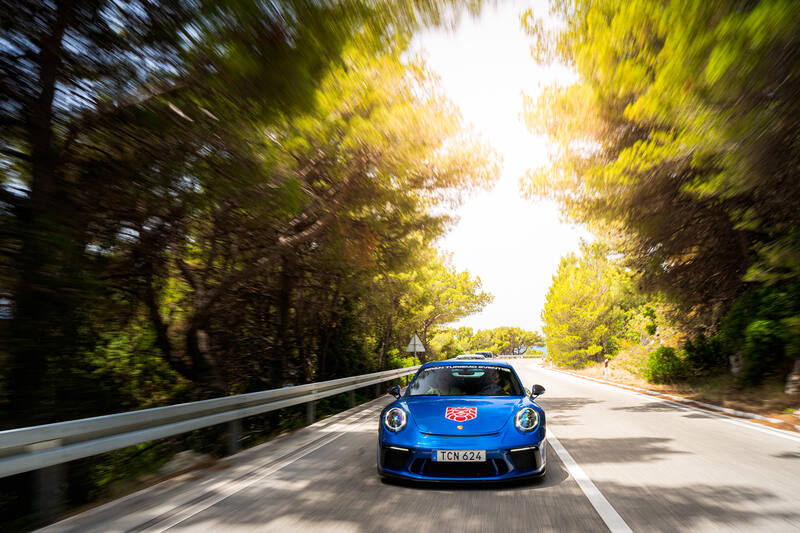 My name is Claes, and I have a blue Porsche GT3. This great picture is from the famous Magistral on the Croatian and Montenegrin coast. From Gran Turismo Adriatica.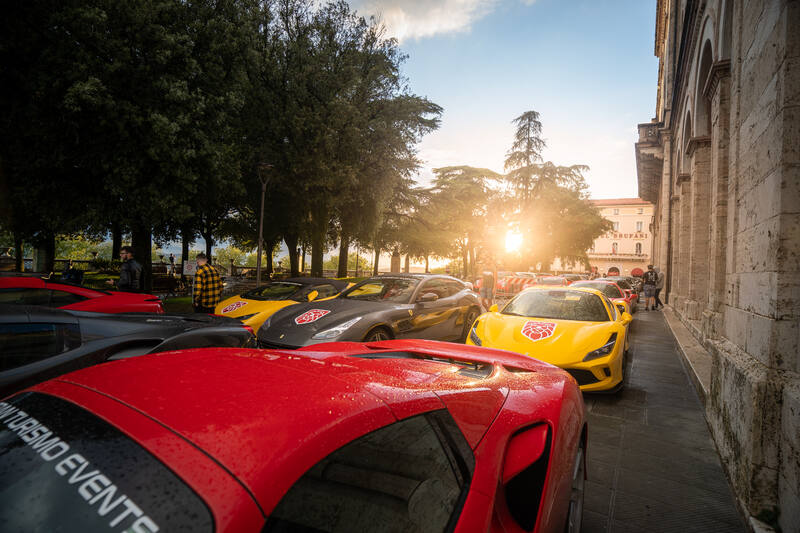 Perugia. Arrival to Sina Brufani, a classic luxury hotel in Perugia. The next day, Gran Turismo Italia continued south to Rome. The 2022 edition of the event starts near Bologna and ends by Como Lake.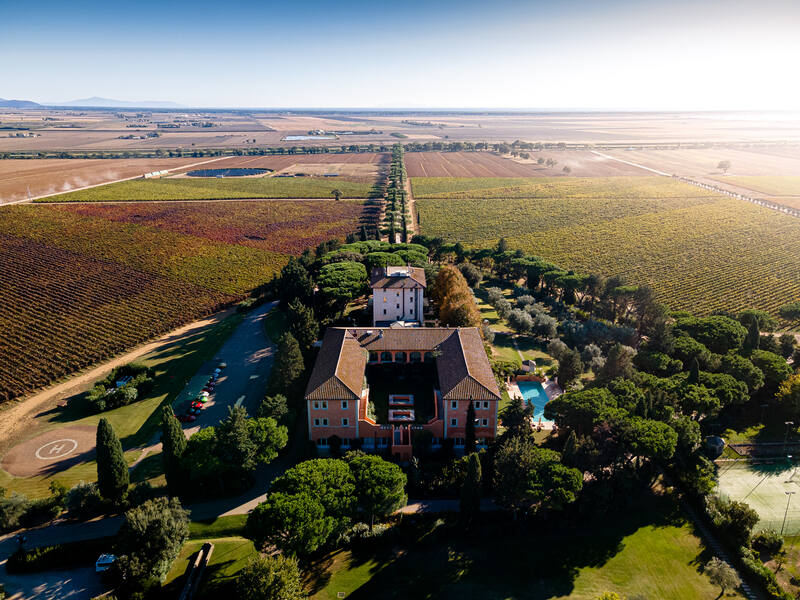 Hotel L'Andana. One of our favourite hotels in southern Tuscany. Near Grosseto. From our annual Tuscan tour. In 2022, the Tuscan tour is extended with one extra driving day. Start and end in Florence.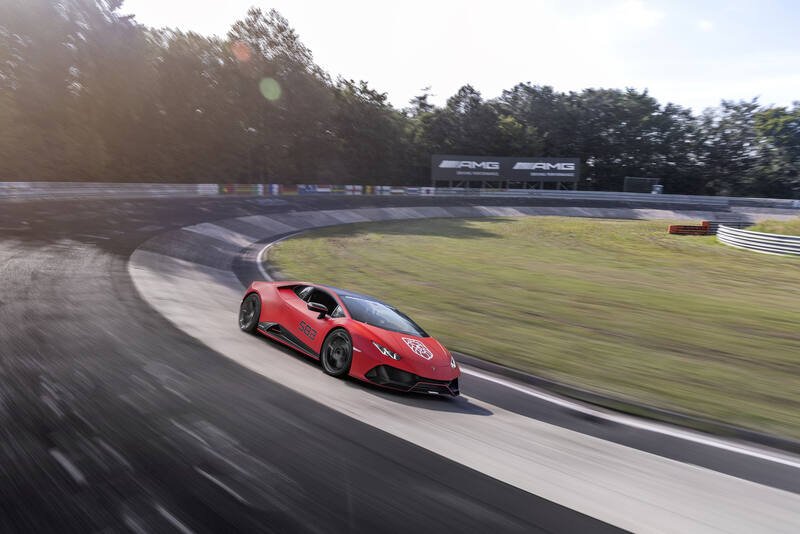 Nurburgring Karusell corner again. The colour scheme on this special edition Lamborghini Huracan EVO is called Fluo Capsule.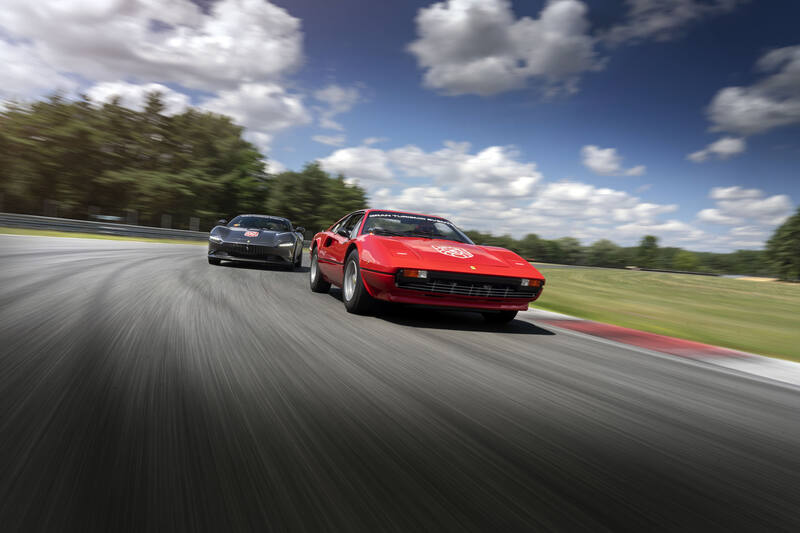 Rare bird in Poland. A Ferrari 328 (or, is it a 308?) on Tor Poznan. Gran Turismo Polonia.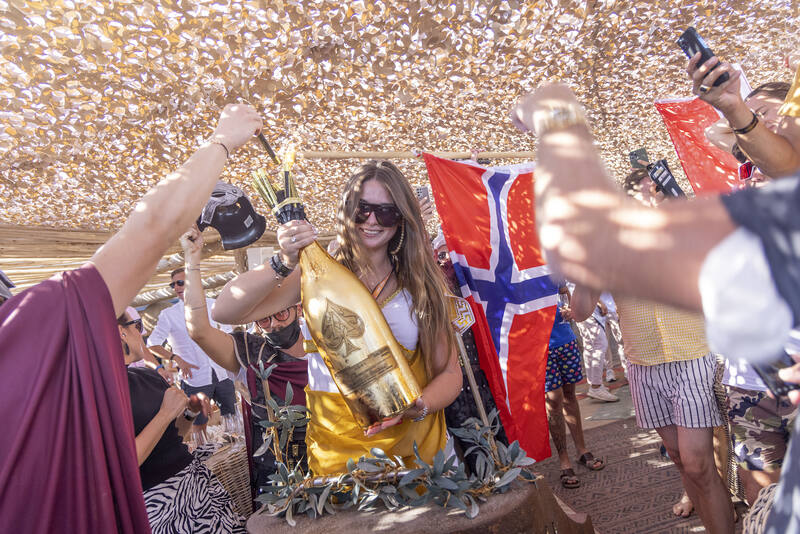 Saint-Tropez. Verde Beach in Saint-Tropez. An incredible beach club we visit the last day of Gran Turismo Europa.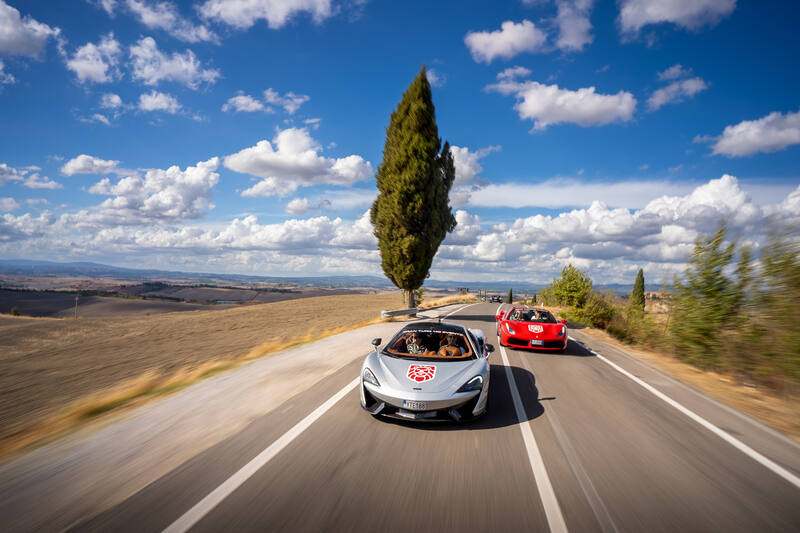 Tuscany. This beautiful stretch of road between Siena and Asciano.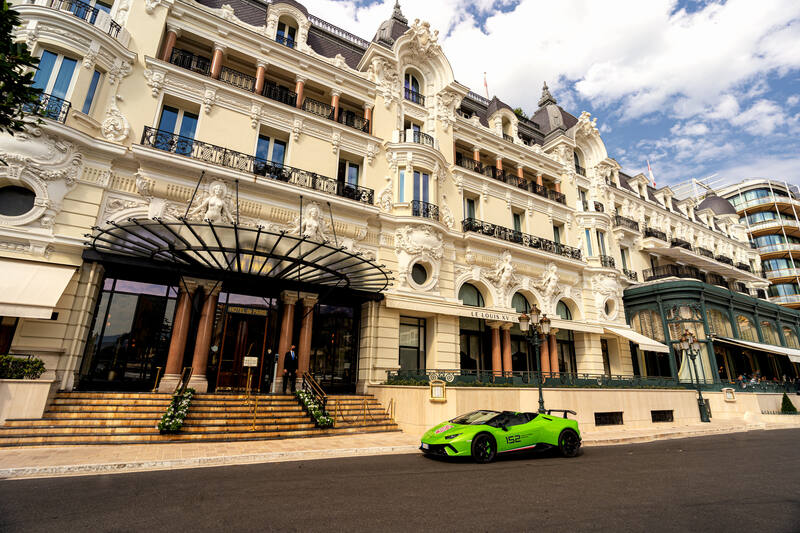 Monaco. Early morning at Hotel de Paris. The drivers of this Lamborghini Performante Spyder had their car brought outside the hotel before they checked out and went for breakfast. Route Napoleon awaits. Gran Turismo Riviera.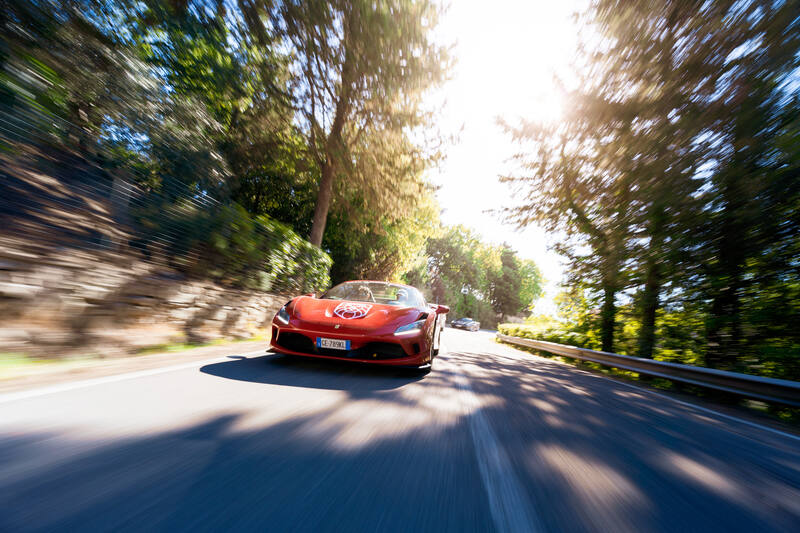 Passo dell'Abetone. Arguably the most entertaining road in Emiglia-Romagna and Tuscany, frequently used by Ferrari test drivers. Enzo Ferrari's favourite. We drive it as often as we can. Picture from Gran Turismo Toscana.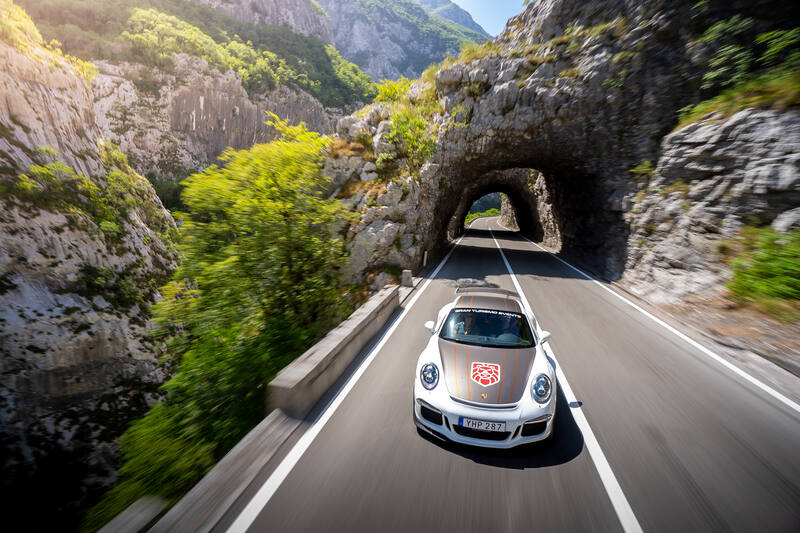 Montenegro. This amazing road in the north of Montenegro towards the Serbian border. There are many really great roads here. From Gran Turismo Adriatica.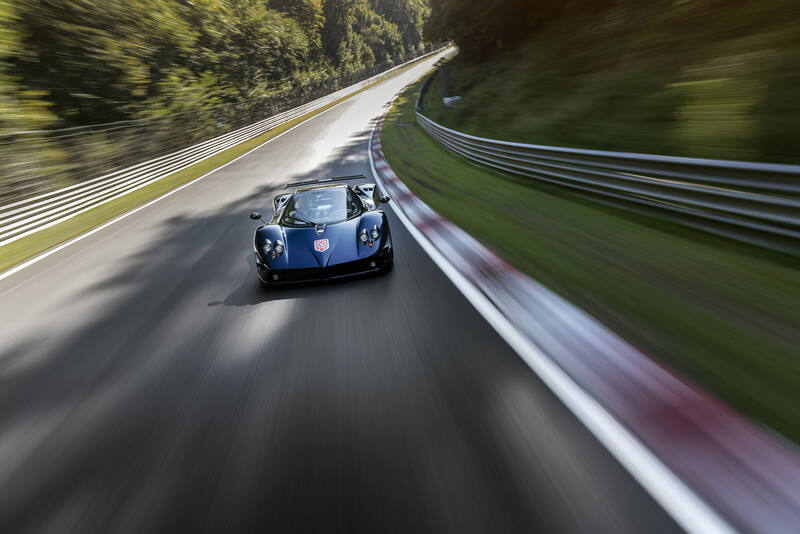 Pagani Zonda. Few things are as sexy as a Pagani Zonda on the Nurburgring.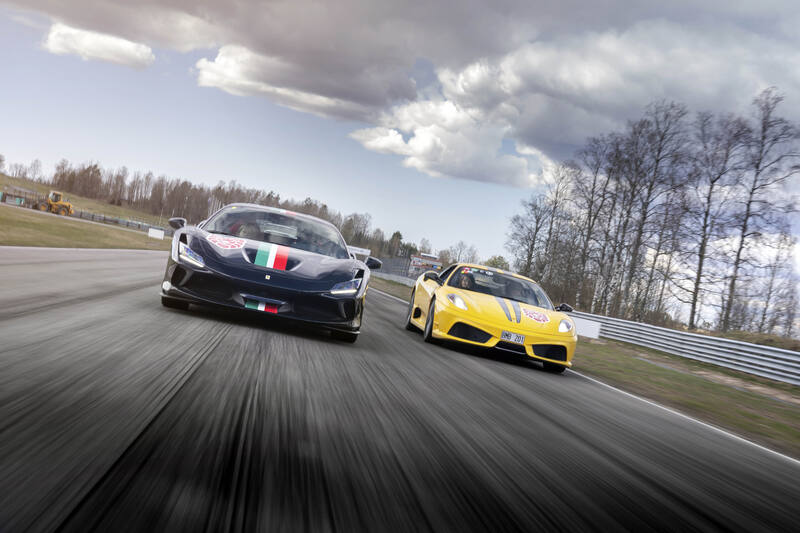 Sweden. From our annual spring "warm-up" event on Gelleråsen Racing track in Sweden. A new edition is planned for the 1st of May 2022.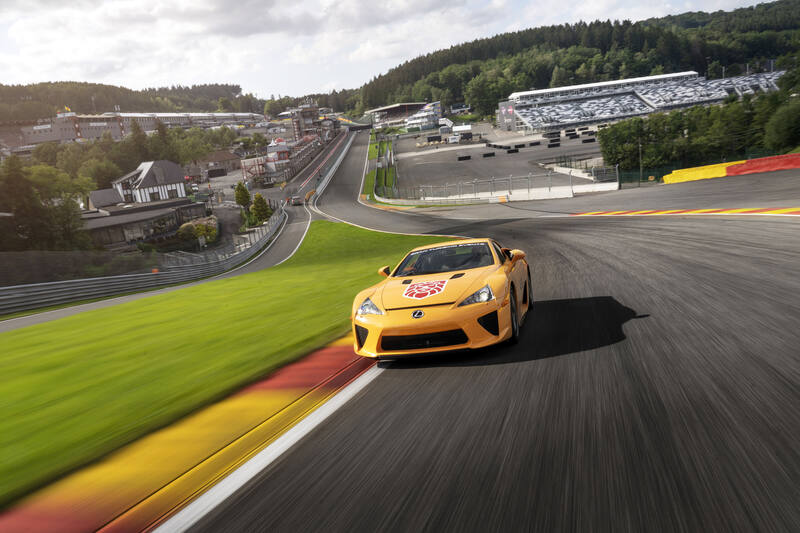 Eau Rouge. An extremely rare Lexus LFA, owned and driven by Olof Carlstoft, in the famous Eau Rouge corner on Spa-Francorchamps in Belgium. No event is planned here for 2022, but we hope to return in 2023.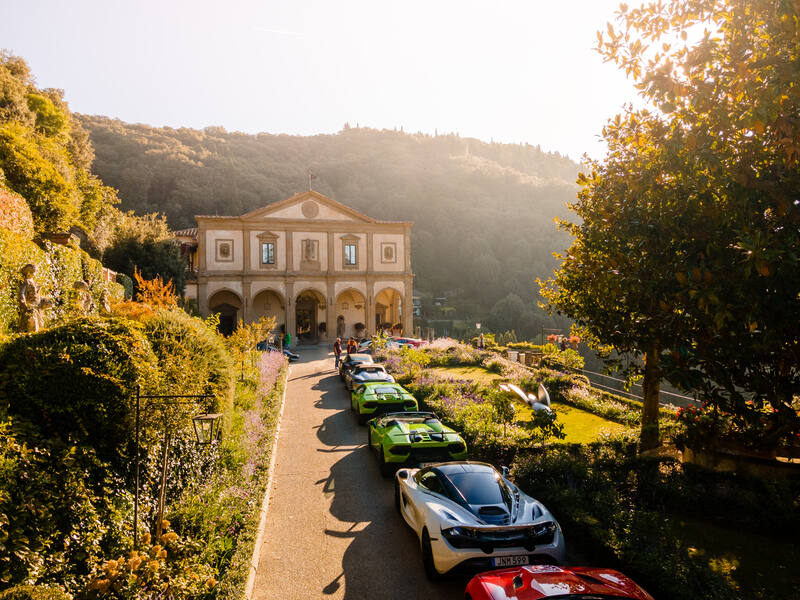 Florence. Welcome to Villa San Michele, a five star hotel situated on a hill in Florence, with a spectacular view of the city below. Gran Turismo Toscana.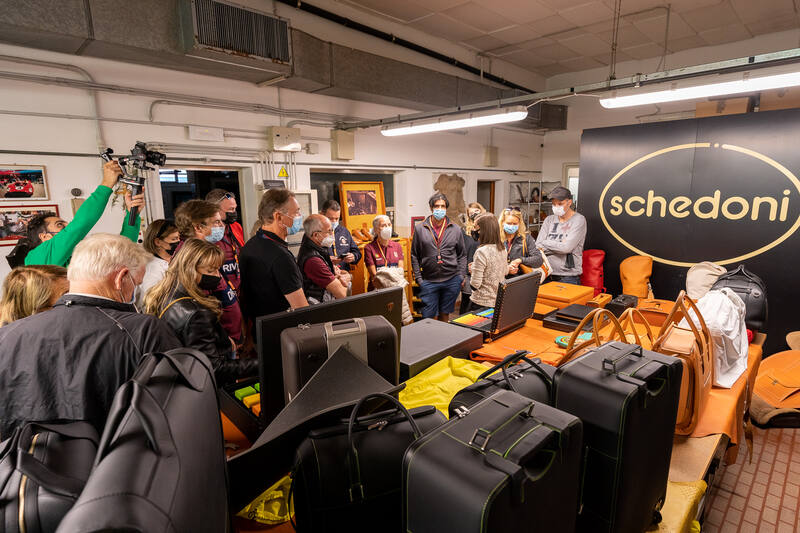 Schedoni. Of all the factory visits we do in Modena, Maranello and Sant'Agata, this is always the most interesting and fun. Thank you Simone and your team for hosting us every year.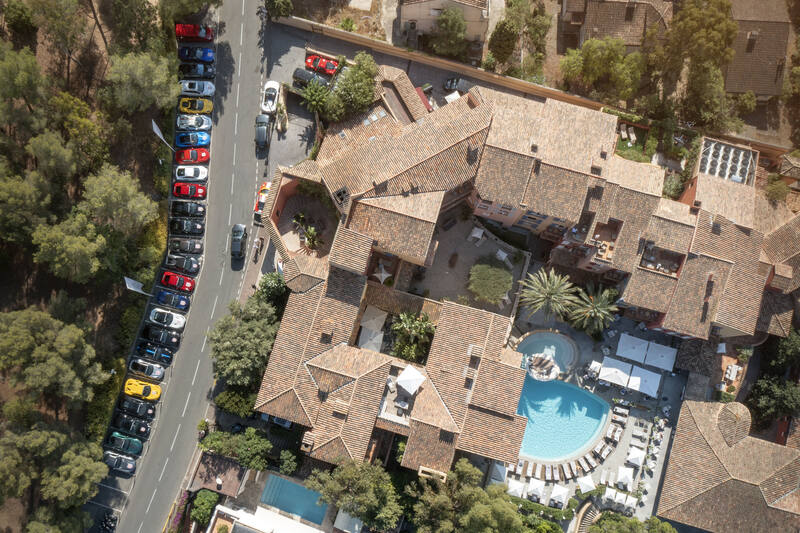 Saint-Tropez. An aerial view of Byblos Hotel with a very colourful parking outside, filled to the very last spot with a plethora of Ferrari, Lamborghini and Porsche cars. Gran Turismo Europa is already fully booked for the 2022 edition.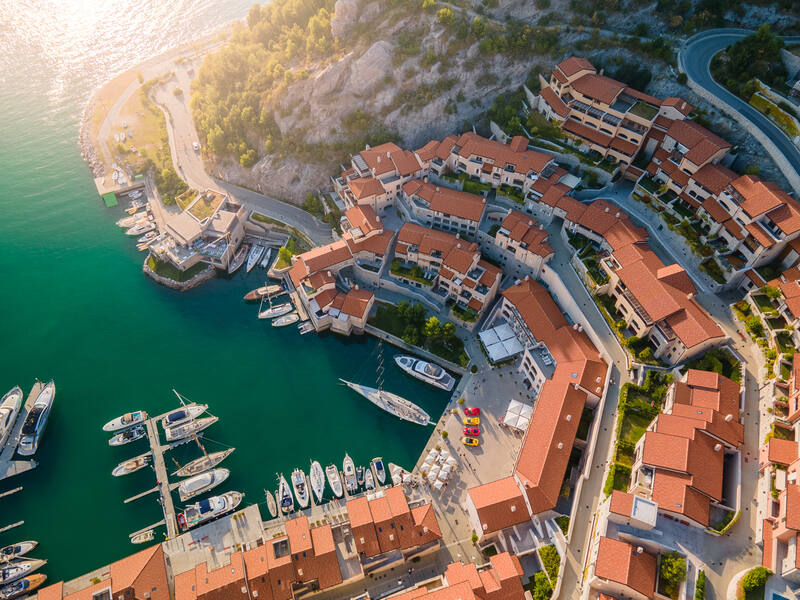 Portopiccolo. A newcomer in our selection of hotels in 2021 was Falisia Resort in Portopiccolo near Trieste. This was the starting point of the 2021 edition of Gran Turismo Italia. Very nice place we strongly recommend to visit.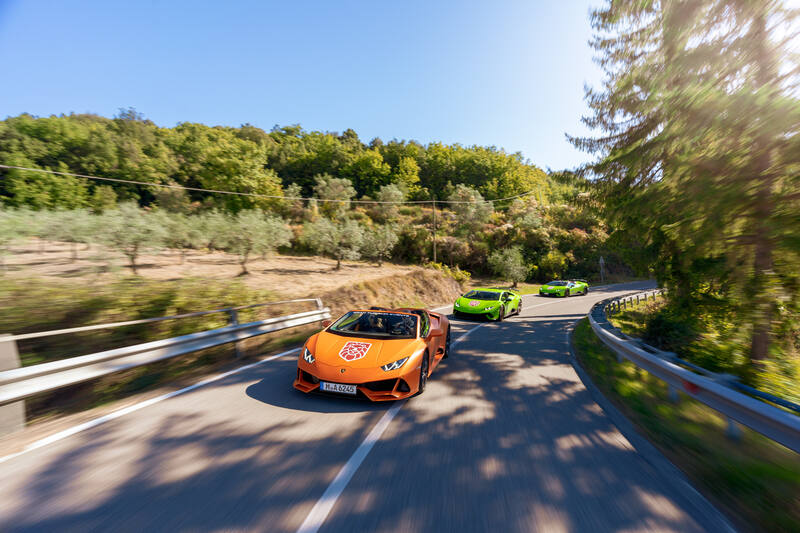 Chianti. Between Castellina in Chianti and Poggibonsi lies this spectacular and very aggressive road - SR429 Strada Fioraie. Endless curves and a lot of fun!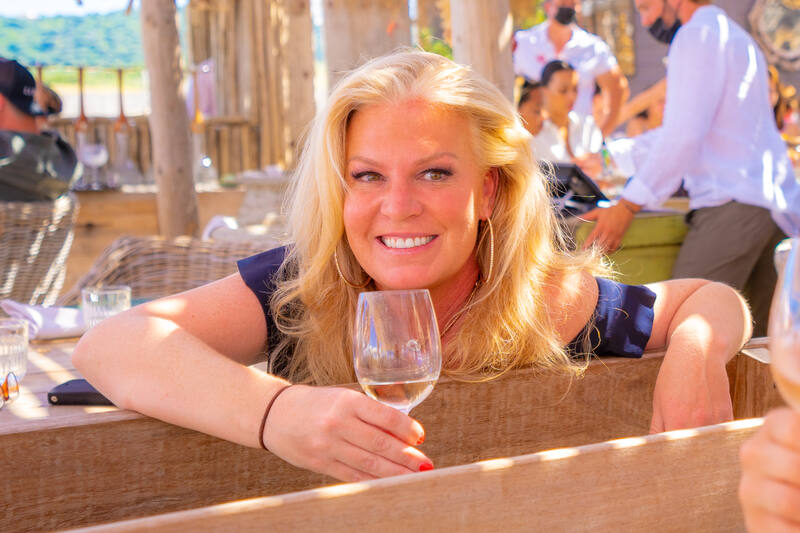 Ziggy Rees. Ziggy Rees from Los Angeles enjoying a glass of white in Verde Beach in Saint-Tropez. From Gran Turismo Riviera.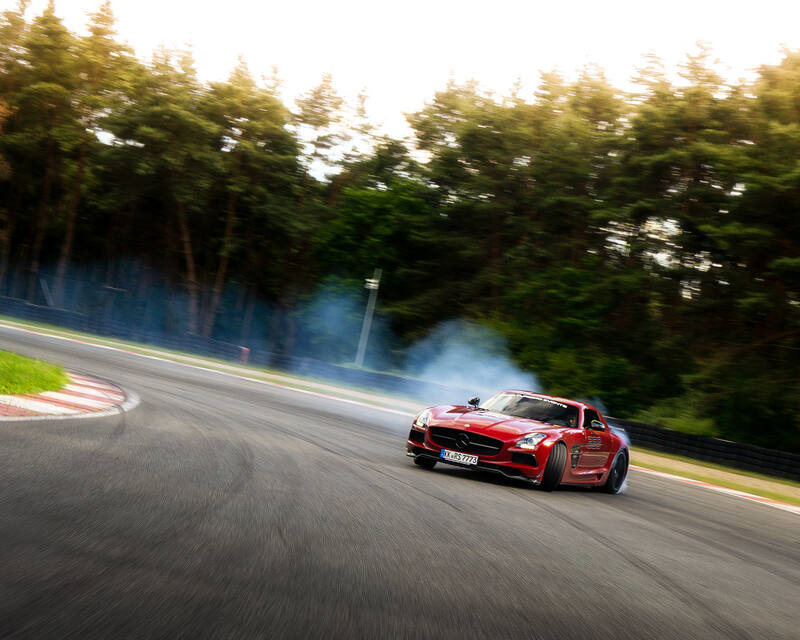 Drifting. Radomir Sverckov drifting his Mercedes-AMG SLS Black Series on Tor Poznan during Gran Turismo Polonia.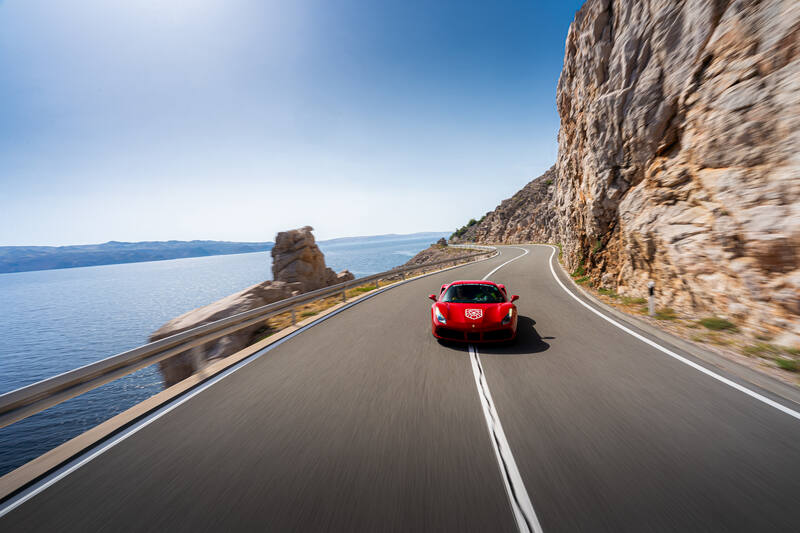 Adriatic Magistral. This is what driving heaven looks like on one of the top five best roads in the world - the Adriatic Magistral. From Gran Turismo Adriatica, which is held in May every year.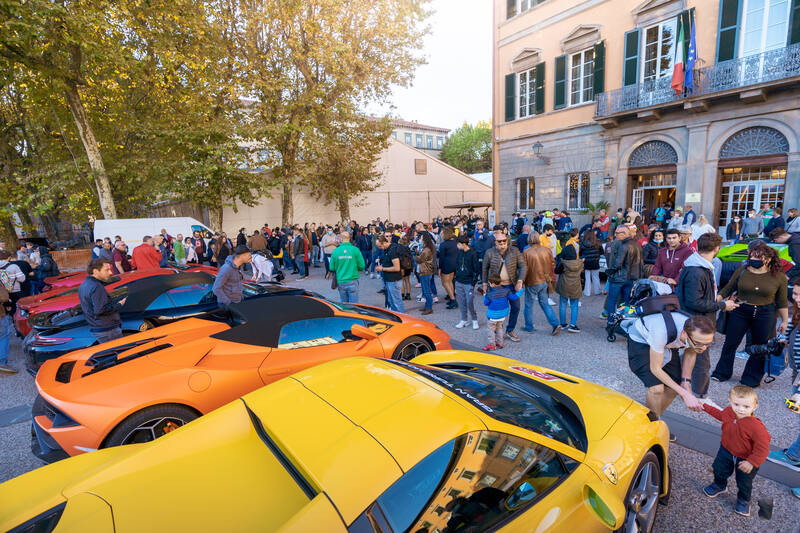 Lucca. Arriving to Lucca on Gran Turismo Toscana. Italian supercars always get a ton of positive attention in Italy.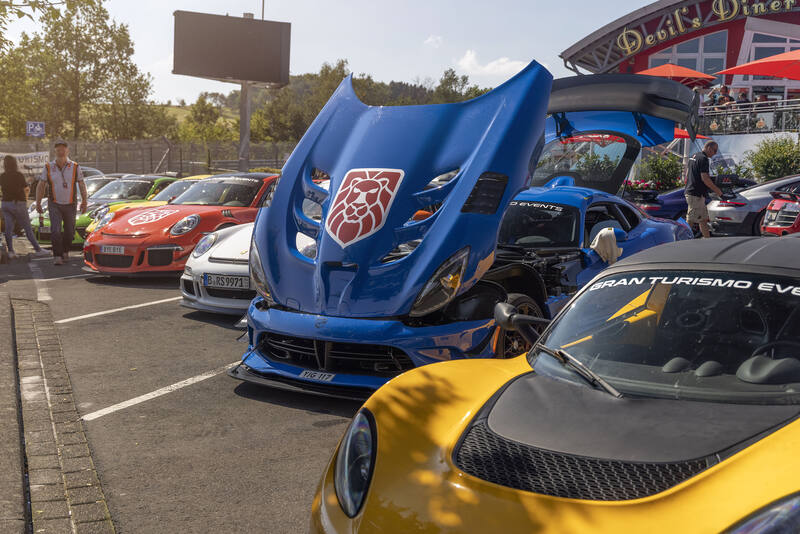 Nurburgring. The parking in the "pit-lane" of the mighty Nurburgring. Gotta love the absolute massive hood of Johan Lundgrens's Dodge Viper.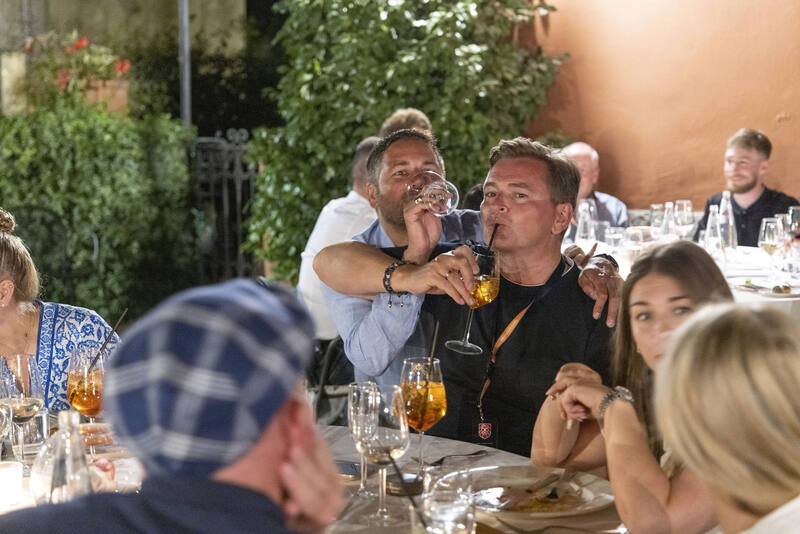 Fisherman's Island. Darek and Kim enjoying dinner on Fisherman's island in Lago Maggiore during Gran Turismo Europa.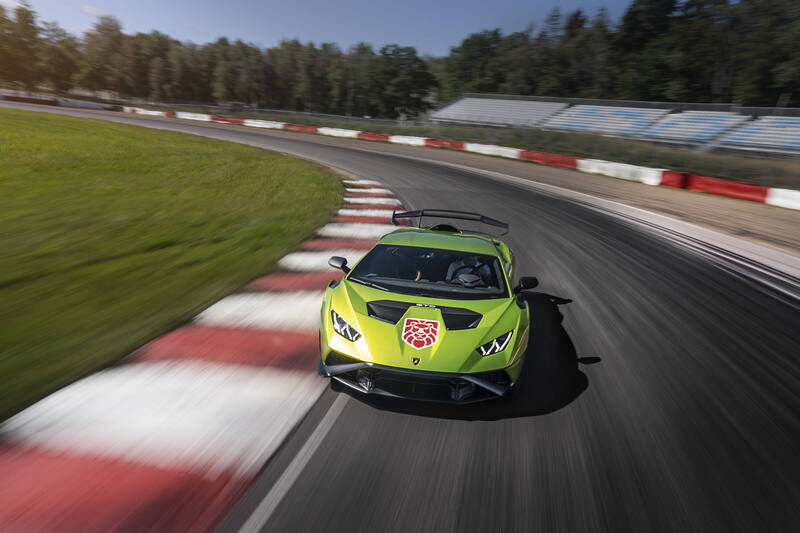 Lamborghini Huracan STO. The hottest new car released this year. The absolutely mental Lamborghini Huracan STO on our track event in Sweden. We drove this car on the official release event in Rome / Vallelunga circuit in July and it is easily the best car we have ever driven. Spectacular!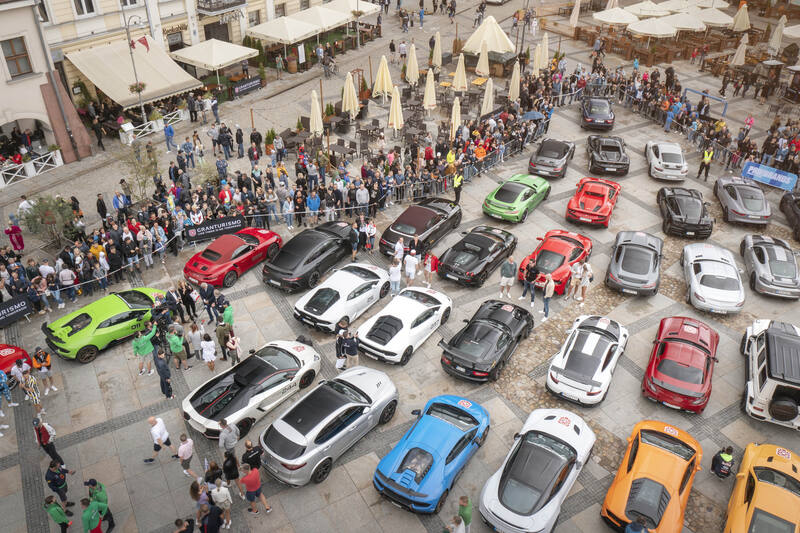 Poland. Lunch stop in the city of Kielce on our way from Krakow to Warsaw during Gran Turismo Polonia. A big thank you to Kielce city for a perfect organisation of our visit.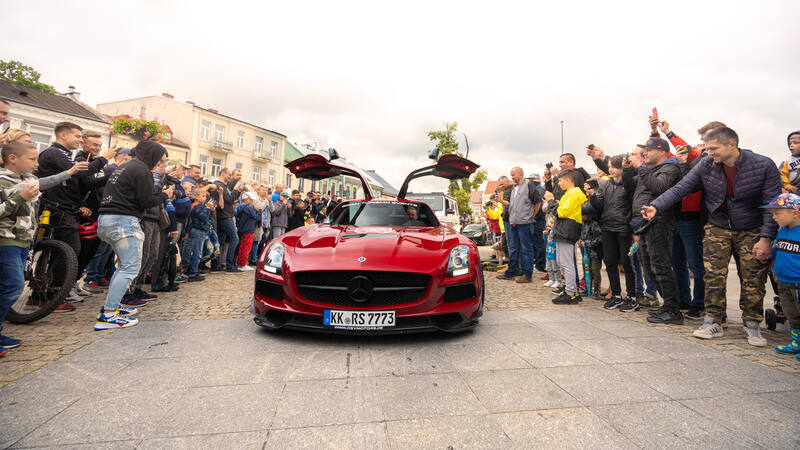 Mercedes-AMG SLS. The SLS Black Series belonging to the RSV motors team from Germany always got lots of attention everywhere we stopped in Poland.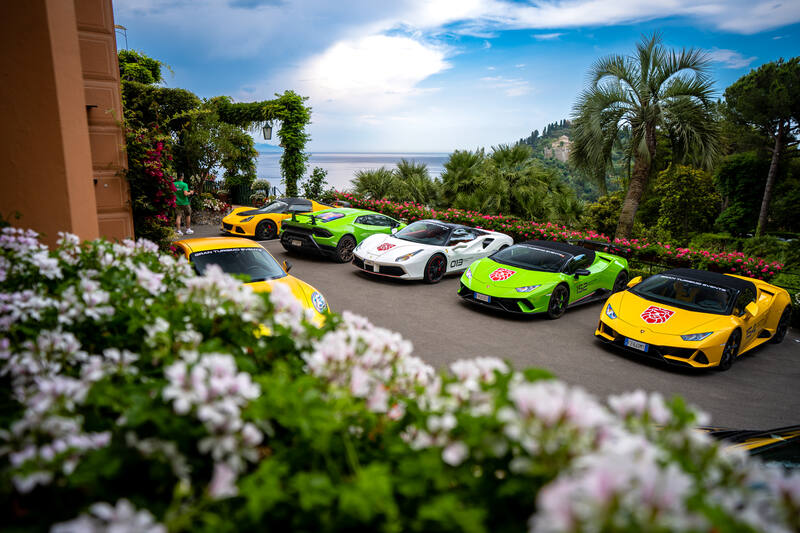 Splendido Portofino. "In order for us to look the best, always reverse into your parking spot" said the organiser of the event, and parked his car like this outside the hotel in Portofino.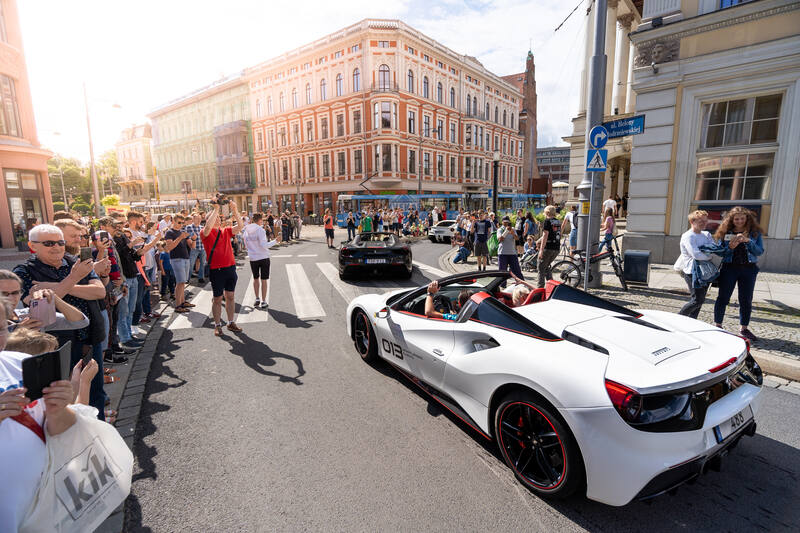 Wroclaw. Leaving Wroclaw on the first driving day of Gran Turismo Polonia. In 2022, the Polish event starts in Sopot, before going to Mazury district, Warsaw, Lodz and finally Poznan and two days on the track. Dates are 6-13 of July. Over 100 supercars are already registered. Read more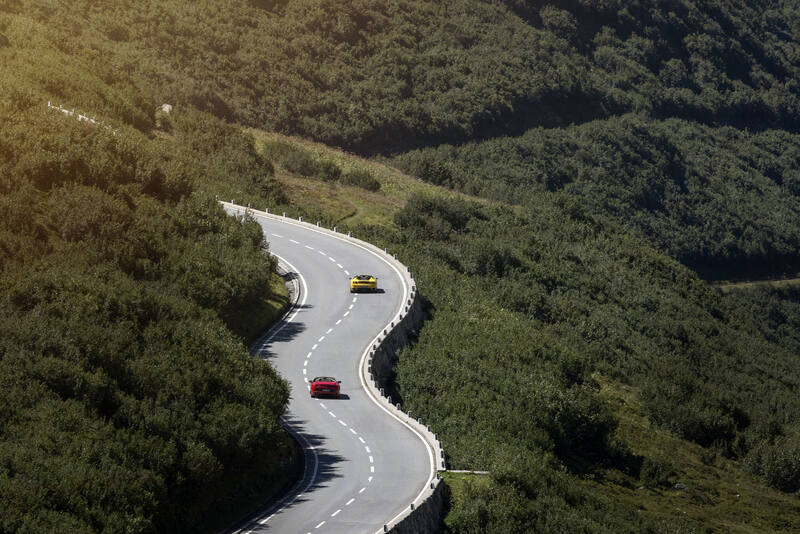 Switzerland. There are a lot of beautiful roads in Switzerland. This is most probably Grimsel or Furka pass towards Gletsch. Gran Turismo Europa.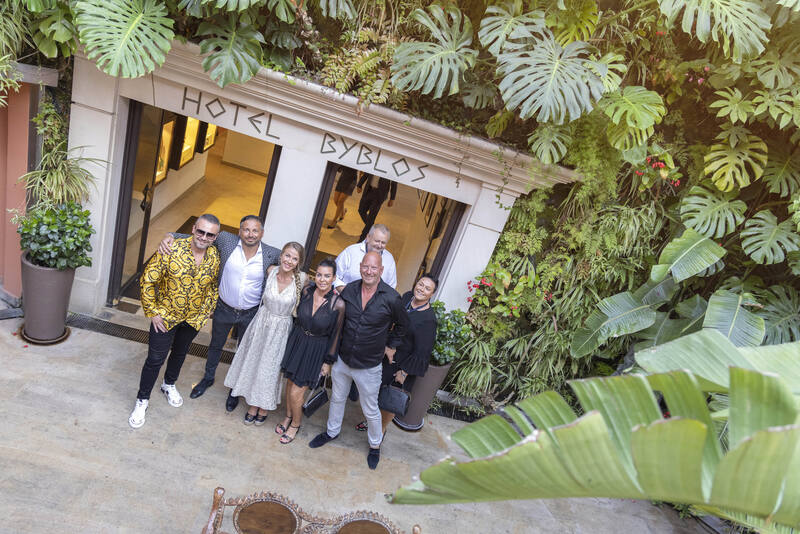 Saint-Tropez. Getting ready for dinner in Saint-Tropez harbour.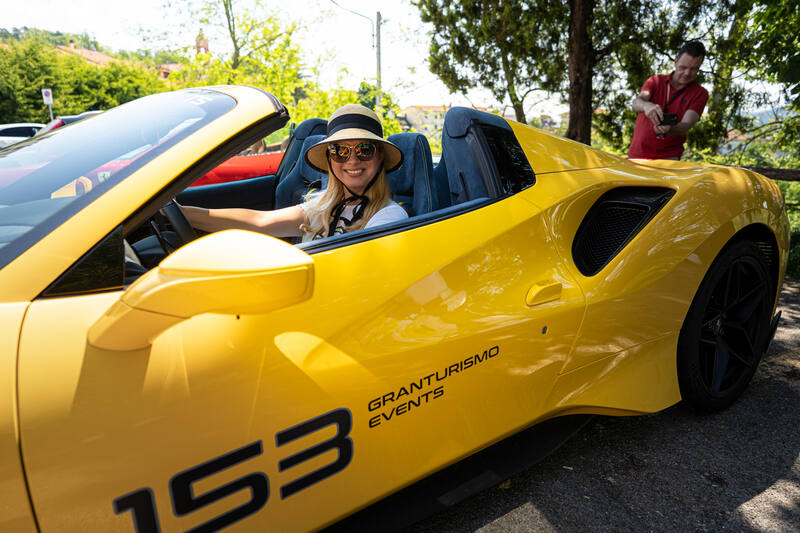 Bracco Pass. Evita getting ready to drive her Ferrari 488 Pista Spider on Bracco Pass between La Spezia and Sestri Levante in Liguria. Gran Turismo Riviera.
Mostar. Always a pleasure to visit Mostar on our annual Gran Turismo Adriatica tour. Bosnia and Hercegovina is a very beautiful country.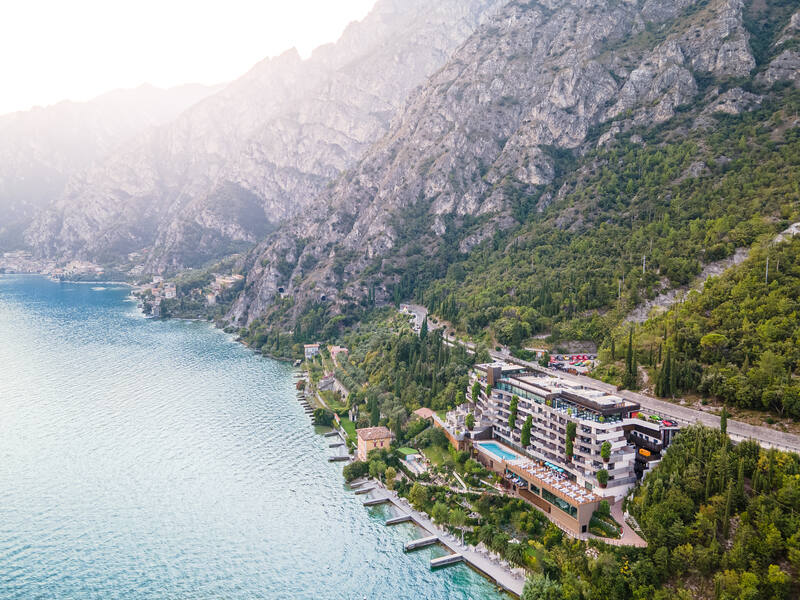 Garda Lake. Another newcomer to our selection of venues in 2021 was this spectacular hotel on Garda Lake. Situated near Limone Sul Garda, this brand new property, called EALA my lakeside dream, was a fresh breath of James Bond villain style hotel on our annual Gran Turismo Italy tour.
For the 2022 edition of the Italian tour, we are staying here for two nights. Gran Turismo Italia 2022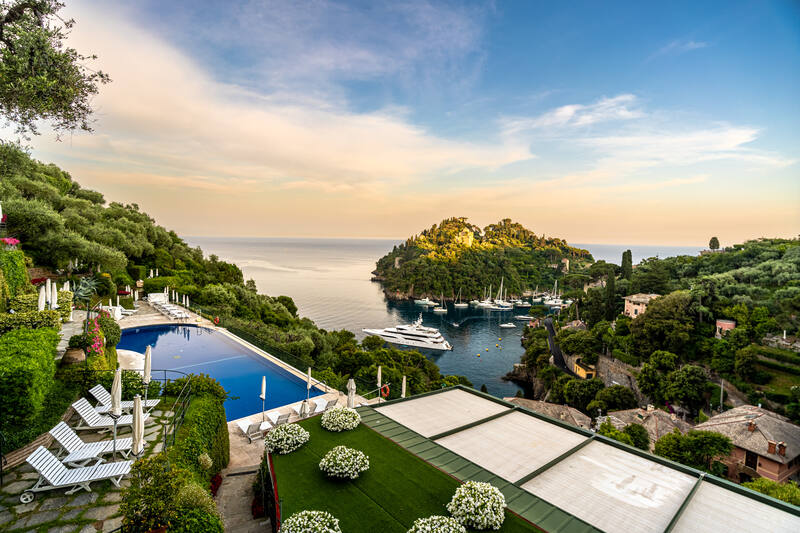 Portofino. Of all luxury hotels we visit, Splendido Portofino is probably our favourite. Number one. For the 2022 season, we are staying here three times. Just look at the view over the harbour!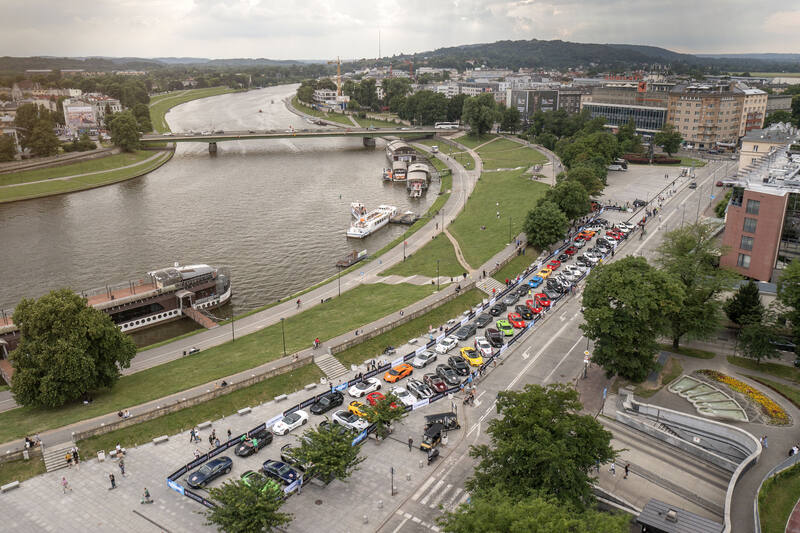 Krakow. This humble parking of 100 supercars in Krakow during Gran Turismo Polonia.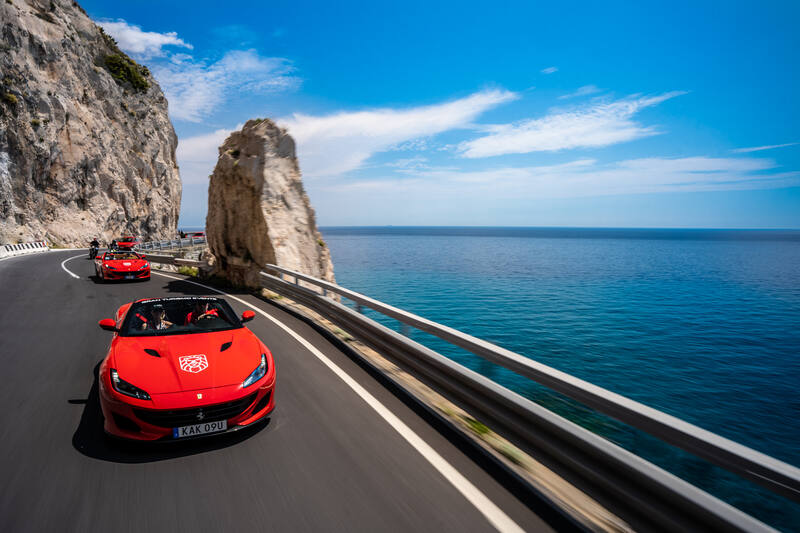 Riviera. Between Savona and Finale Ligure lies this spectacular stretch of road. From Gran Turismo Riviera.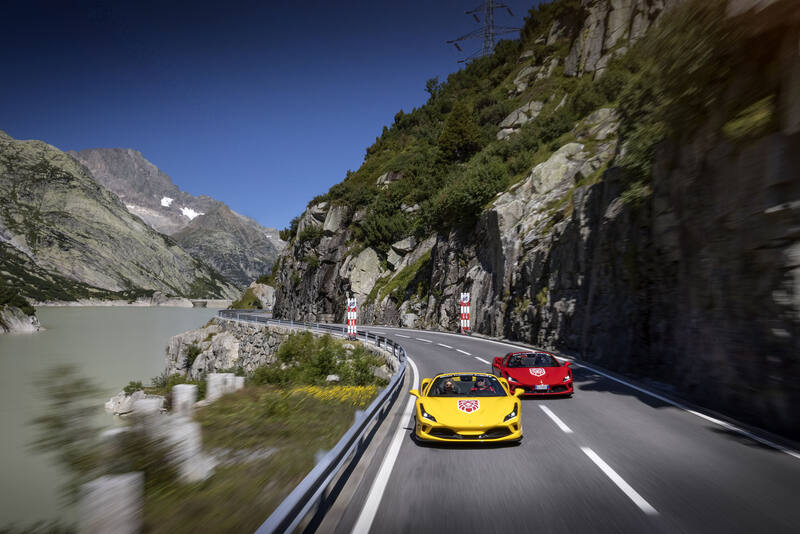 Grimsel Pass. Patrik Johansson and Ross Chiarella battling on the uphill section of Grimsel Pass in their Ferrari F8 Spider cars. This is one of the best roads on the planet, and we have been here on every edition of Gran Turismo Europa since 2011.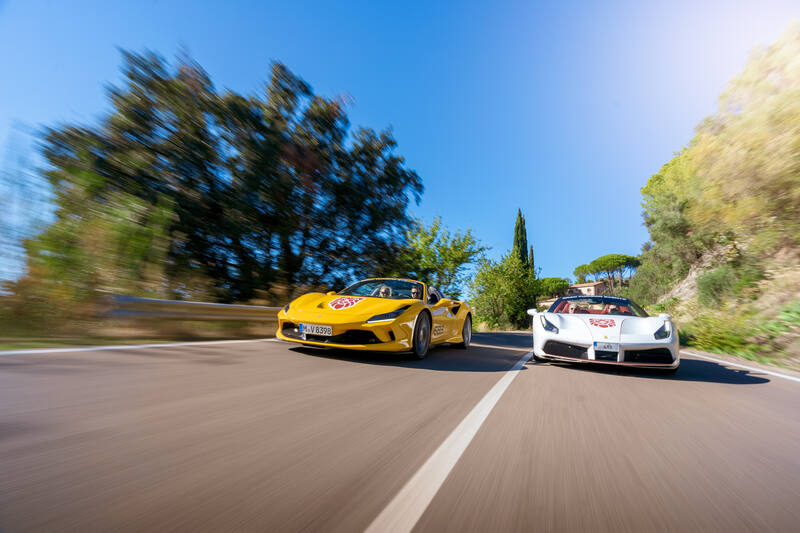 Montemassi. In the south of Tuscany, near Grosseto, lies this amazing road we call Strada per Montemassi. An important part of our annual Gran Turismo Toscana tour.
Monaco. Eric and Sabrina offloading their Ferrari 430 Spider outside Hotel de Paris in Monaco. If you zoom in, you will spot Mika and Kairi also posing for the picture from a distance.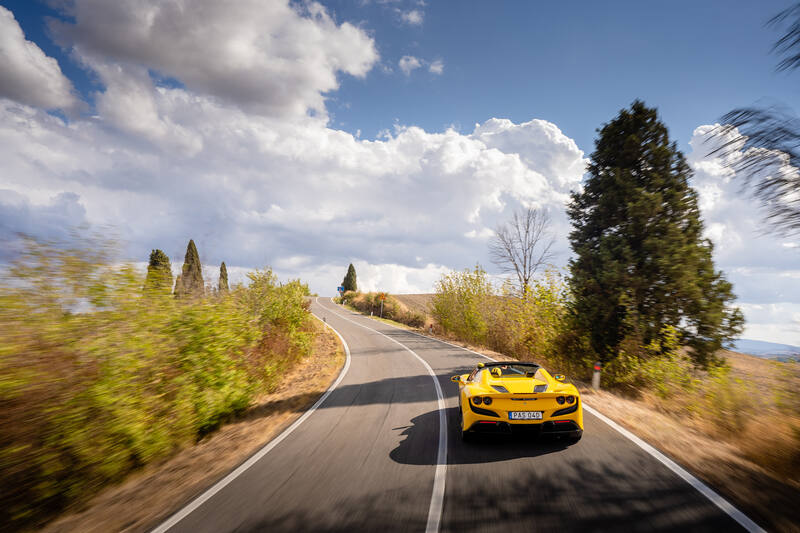 Tuscany. The incredible road between Siena and Asciano. We are going back here on Gran Turismo Toscana 2022.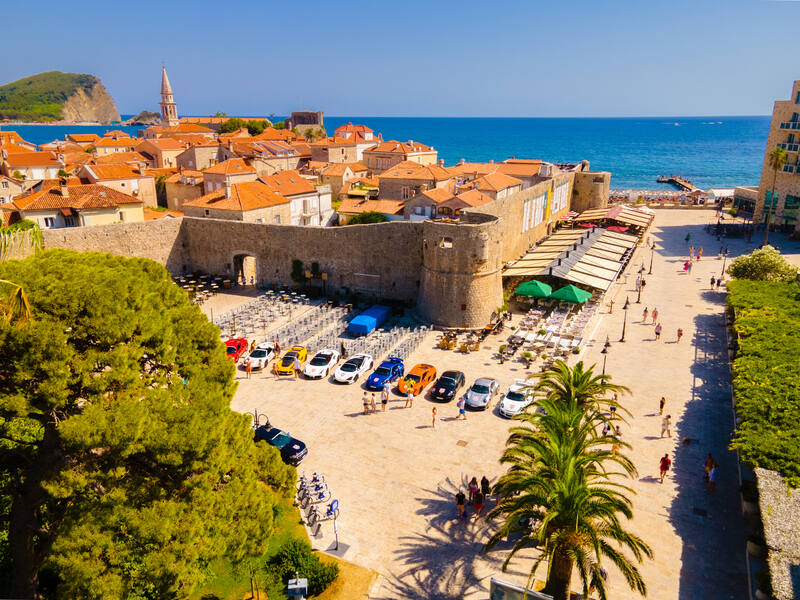 Montenegro. Parking in the old town of Budva before we continue on the incredible road M2.3 towards Podgorica. This mountain pass, that connects Budva and Podgorica, is one of our top five favourite roads in Europe. Perfect asphalt, often three lanes and extremely dynamic driving for a supercar.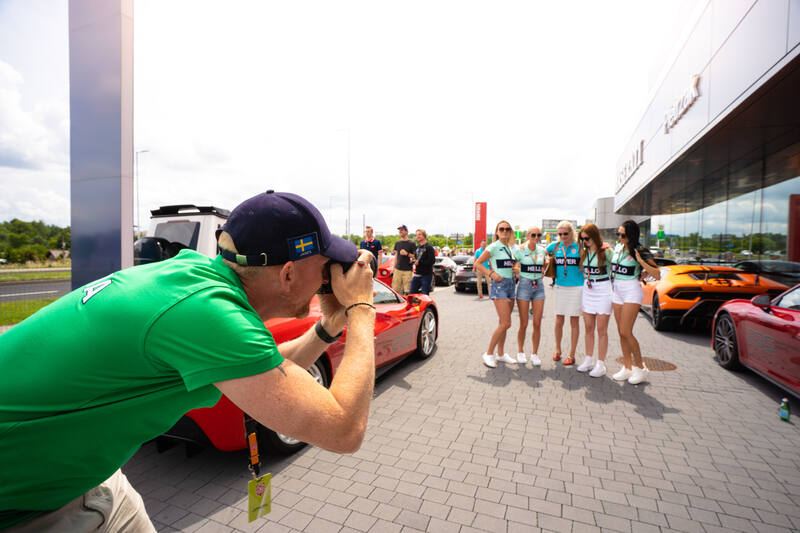 James Holm. A rare picture of Nicolas Grandi taking a picture of James Holm taking a picture of our team of hostesses. Ferrari Katowice during Gran Turismo Polonia.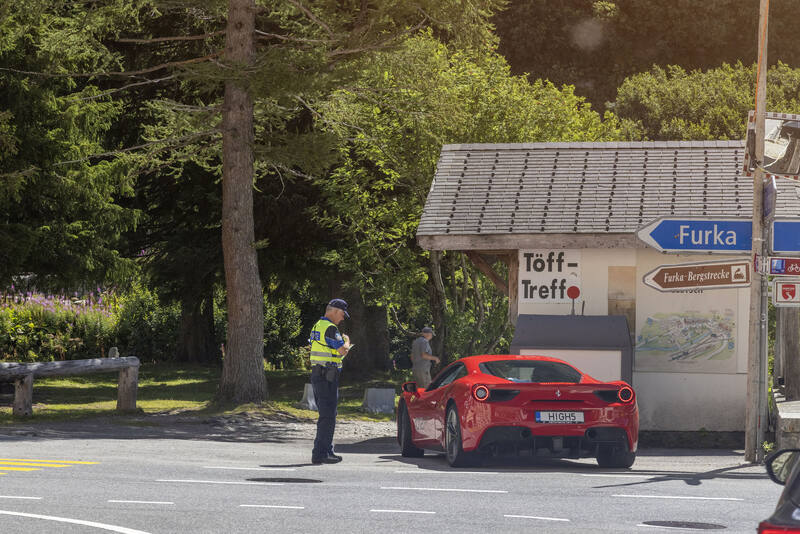 Shame on you. Gran Turismo team member getting a speeding ticket in Switzerland.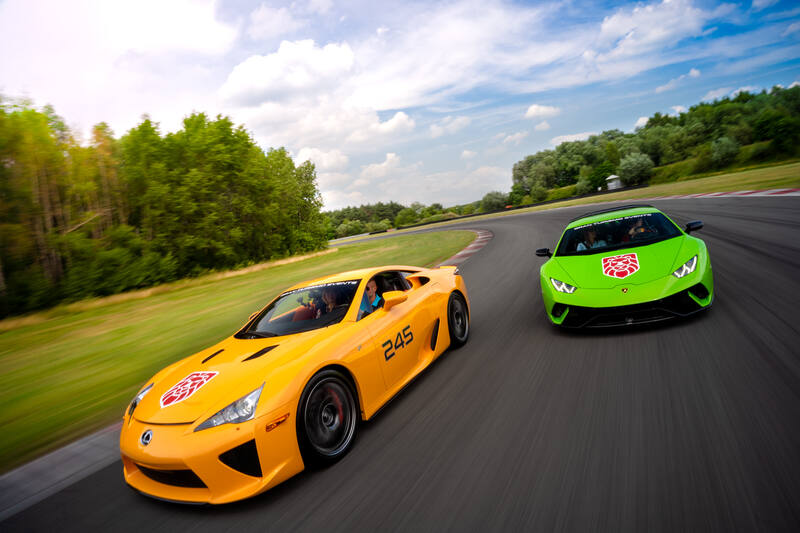 Tor Poznan in Poland. Great picture of Olof's Lexus LFA and a random Lamborghini on Tor Poznan in Poland.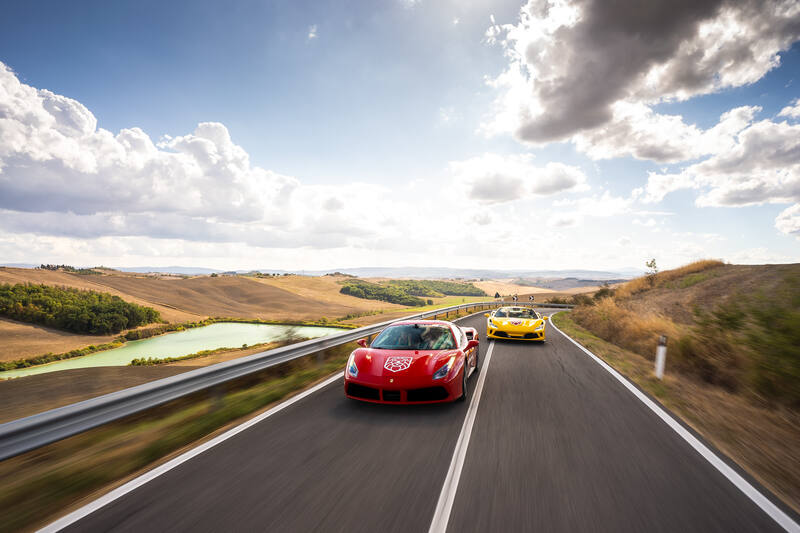 Tuscany. Ferrari 488 GTB and a Ferrari F8 Spider on that fantastic road between Siena and Asciano we can't stop talking about.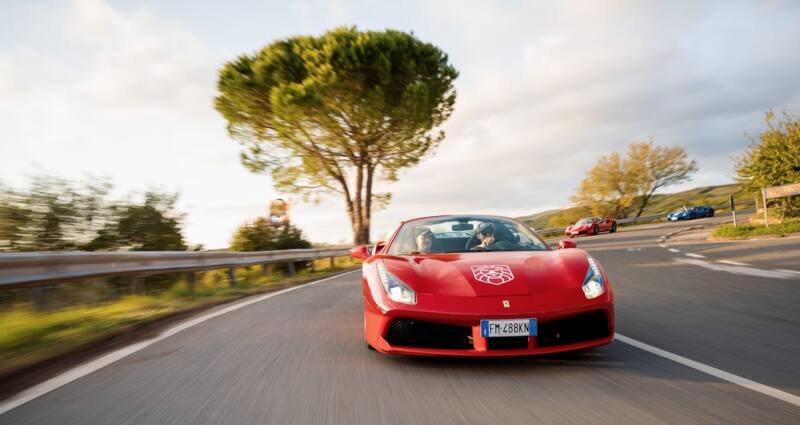 The 2022 Season
The 2022 season starts already in January, with our special event in St Moritz, where we have rented the olympia bobsleigh track.
In late April, we are going to Paris visiting The Louvre. The driving starts in May with Gran Turismo Adriatica, and later Gran Turismo Nurburgring. You can find our entire schedule clicking the link below.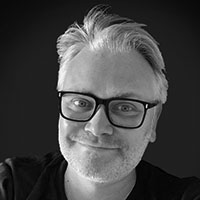 peter@granturismo.org