The best pictures from 2022 - Places 1 to 20
Published 2022-12-31 by Zdravko Anticic
It is that time of the year again. The time when we browse through thousands of pictures taken from the previous season, and select the very best.
Images that have that extra touch or that extra something that makes it stand out from the rest. A tradition since 2013.
Pictures by James Holm and Nicolas Grandi. For this season we have selected the 60 best ones. Here are the very best ones, places 20 through 1.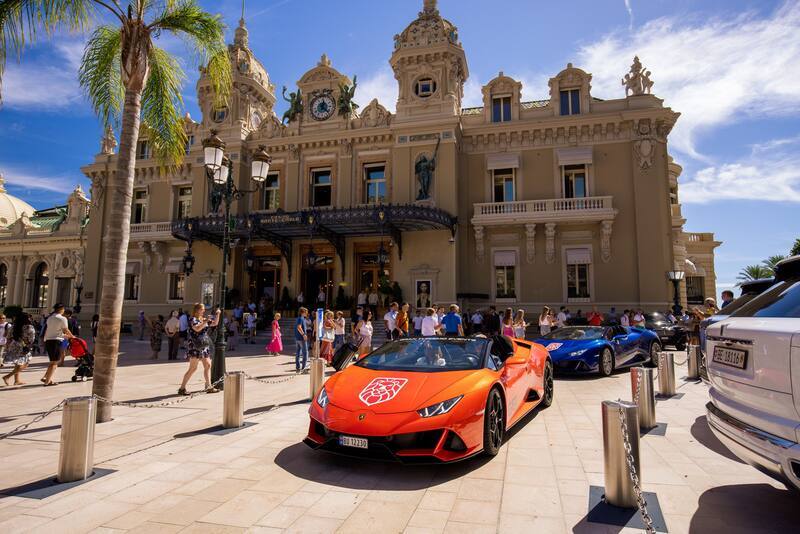 20. There are two types of tourists in Monaco. The wealthy, who drive supercars and enjoy being seen. The second, much larger group, consists of tourists who want to see what the wealthy do. If you drive a Ferrari or Lamborghini in Monaco, you are a tourist attraction. Be prepared for extreme levels of attention. Do not forget to smile at the cameras. From Gran Turismo Europa.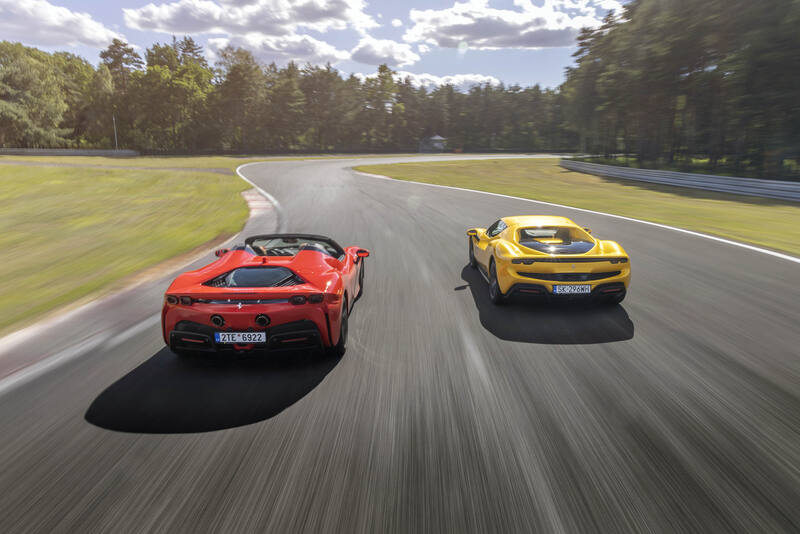 19. Hybrids in Poland. This beautiful shot of a Ferrari SF90 and a 296 GTB on Tor Poznan in Poland. An extremely entertaining and safe race track, especially for fast supercars. Gran Turismo Polonia.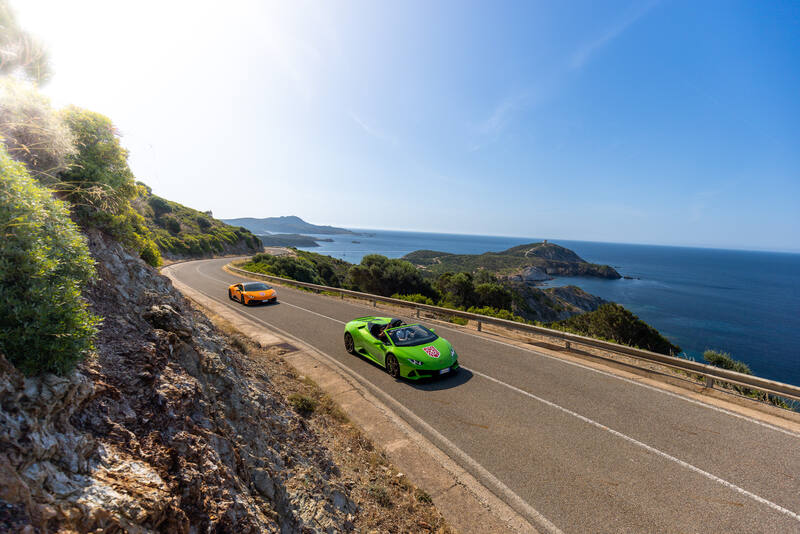 18. Sardinia. The best roads on the planet. This is from the stage between Bosa and Alghero, on the west part of the island. Next year's edition Gran Turismo Sardinia is still open for registration.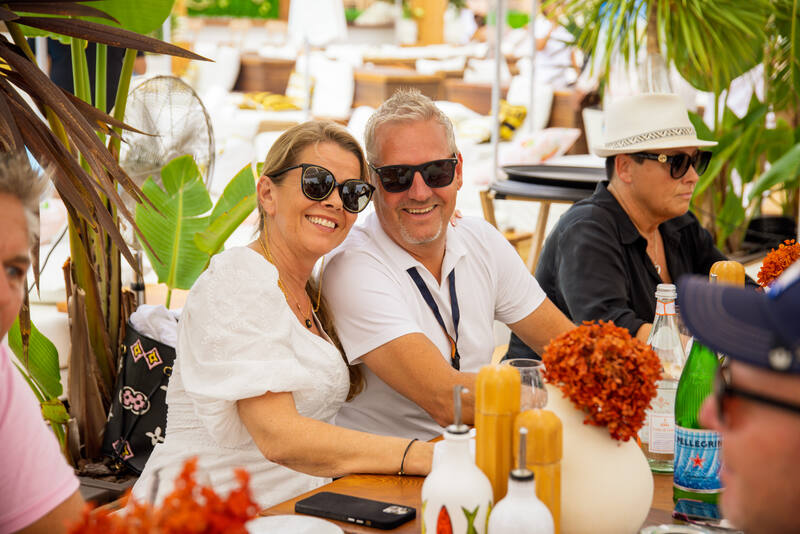 17. Nikki Beach. This great picture of Marianne and Robert Halvorsen on the famous roof top bar Nikki Beach on Fairmont Hotel in Monaco. Gran Turismo Europa.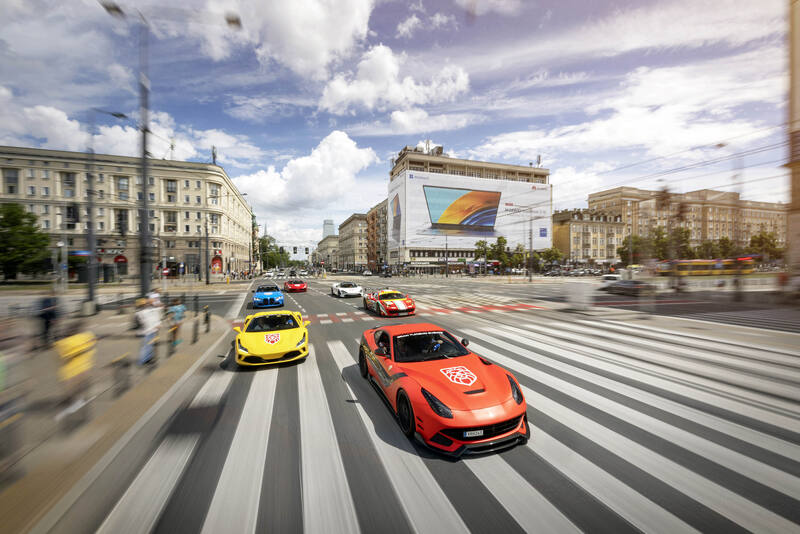 16. Leaving Warsaw. Linus Anderberg making sure everyone in Warsaw wakes up. Straight pipes in his F12 sounded just amazing. Formula one alarm clock. Gran Turismo Polonia.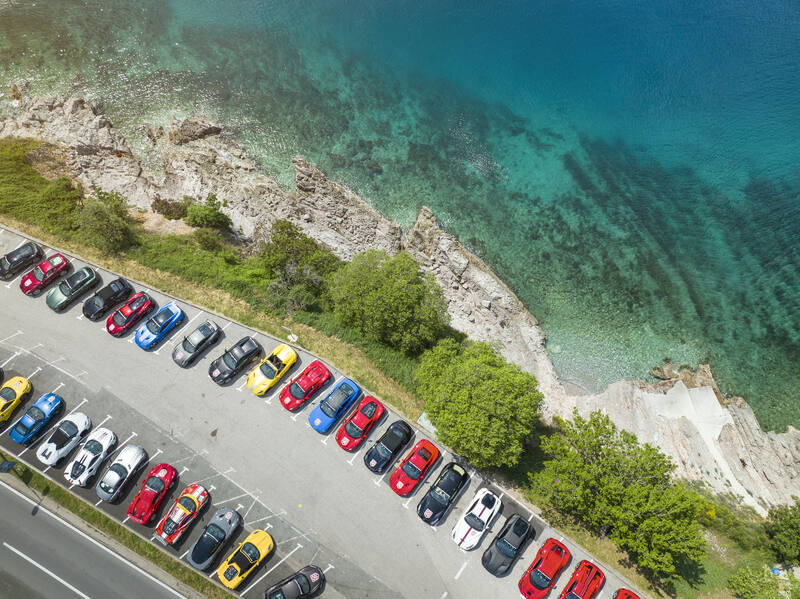 15. Skittles by the sea. This incredible drone shot from Gran Turismo Adriatica. Next year, our Adriatic road trip takes huge proportions.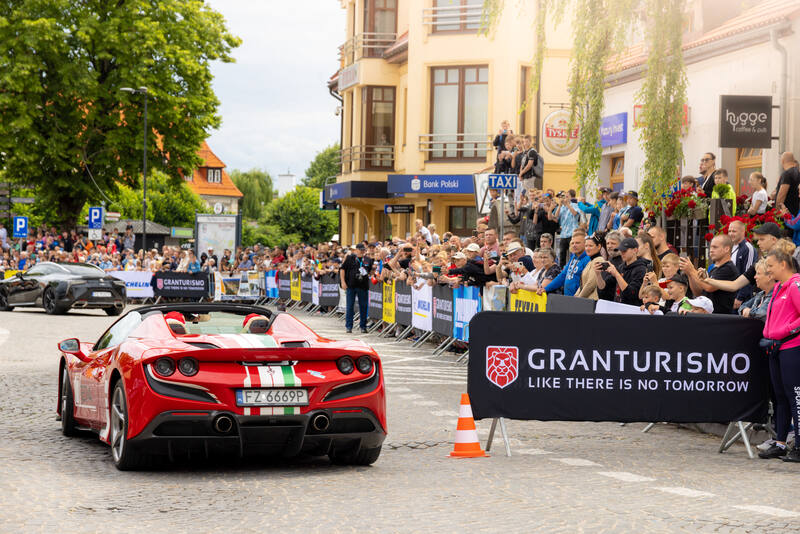 14. Attenzione. Every time we stop for lunch or arriving at hotels. Crowds of spectators everywhere. Next year, Gran Turismo Polonia starts in Warsaw, goes to Gdansk and Kolobrzeg before arriving in Poznan for two days on the amazing race track Tor Poznan. Over 70 cars are already booked for the 2023 edition.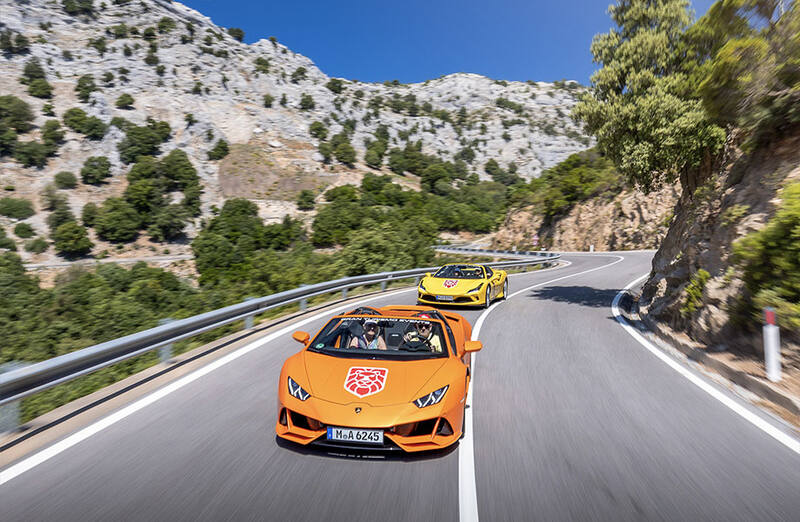 13. Driving heaven in Sardinia. The picture is from the mountainous inland of the island between Arbatax and Cagliari. The entire island is full of absolutely fantastic roads. We spend four days here in June next year.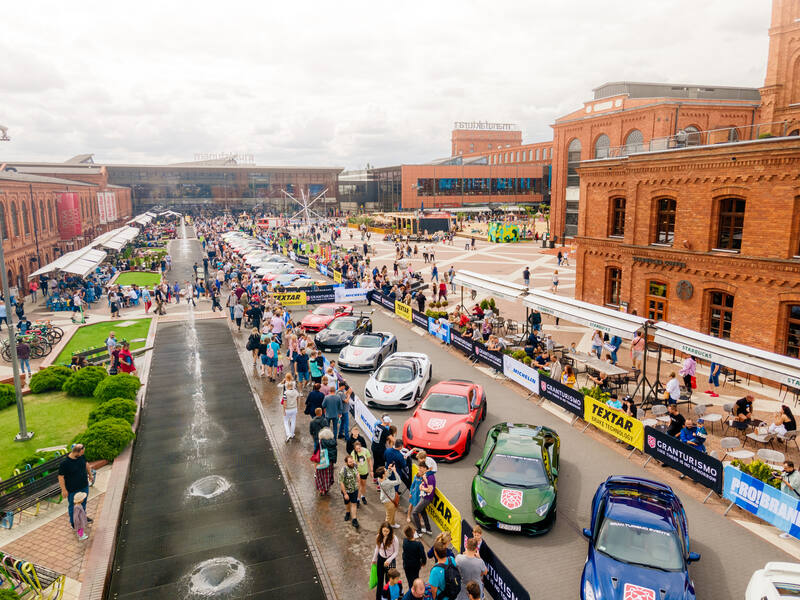 12. Crowds in Poland. When we parked our supercars in Lodz in Poland during our annual Polish event. Over 120 supercars joined our event this year, making it the most important luxury road trip in Poland, as every year since 2005.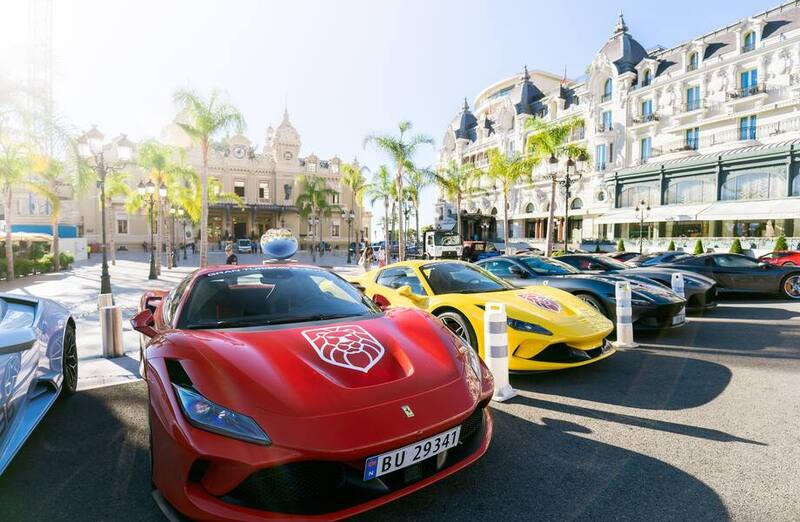 11. Hotel de Paris in Monaco. A humble parking during Gran Turismo Europa. The event is fully booked for 2023.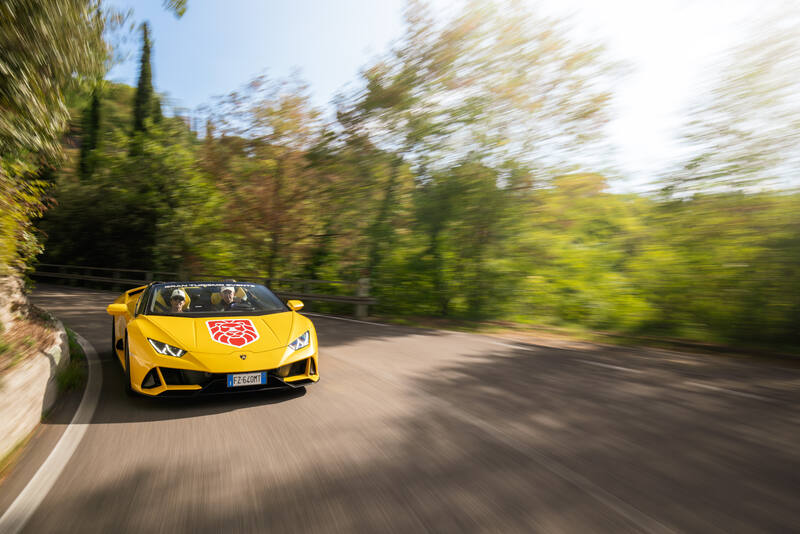 10. Futa Pass with a Lamborghini. Michael and Ceclia Christensen absolutely sending their Lamborghini EVO Spyder on one of the top mountain passes in Italy. Gran Turismo Italia.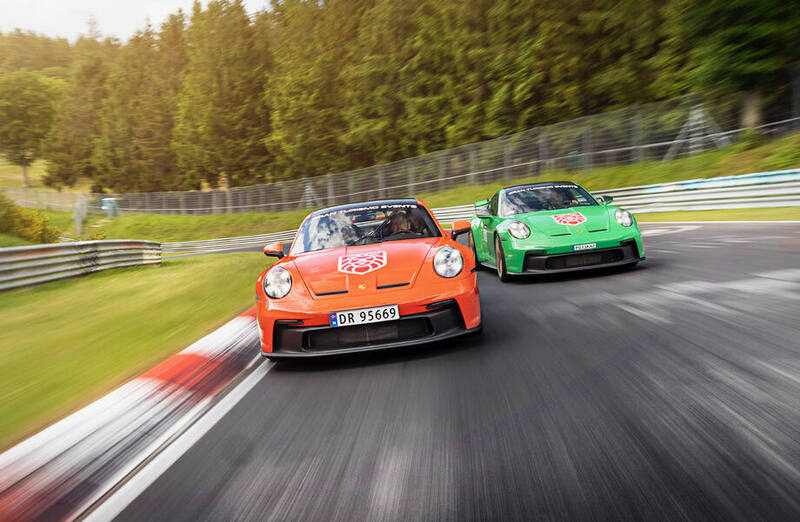 9. Gran Turismo Nurburgring. This amazing shot of two Porsche 992 GT3 on the most challenging track in the world. Next year's event is 29th of May to 1st of June and is already fully booked.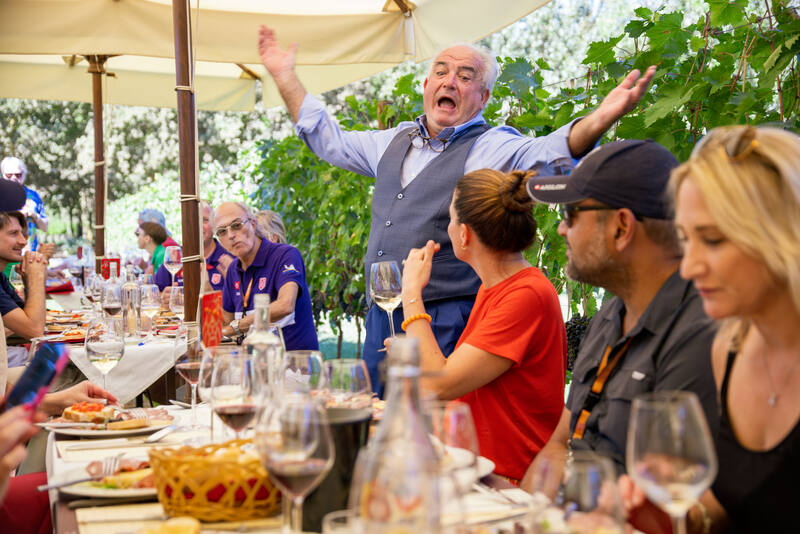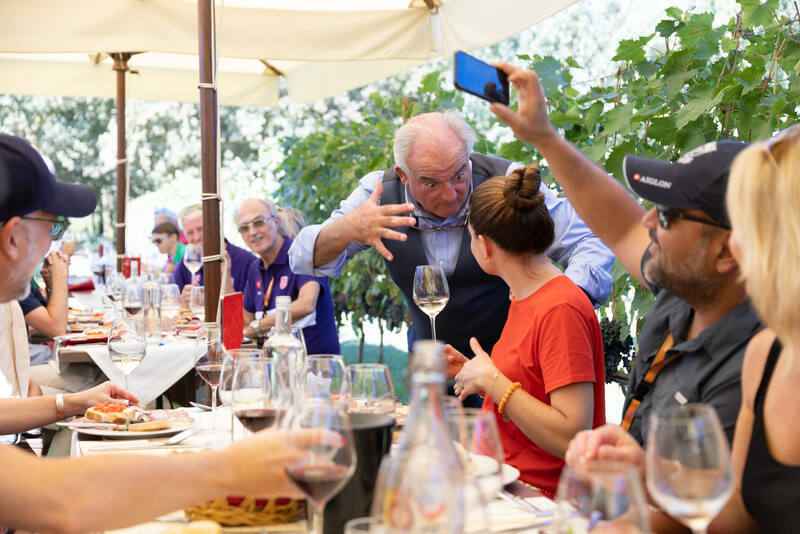 8. The best wine tasting in Italy is in Tenuta Torciano. Hosted by the extremely colourful Pier-Luigi Giachi, who's family has owned the vineyard since 200 years. Spectacular wines and the best lasagna you have ever had in your life. Picture is from Gran Turismo Toscana.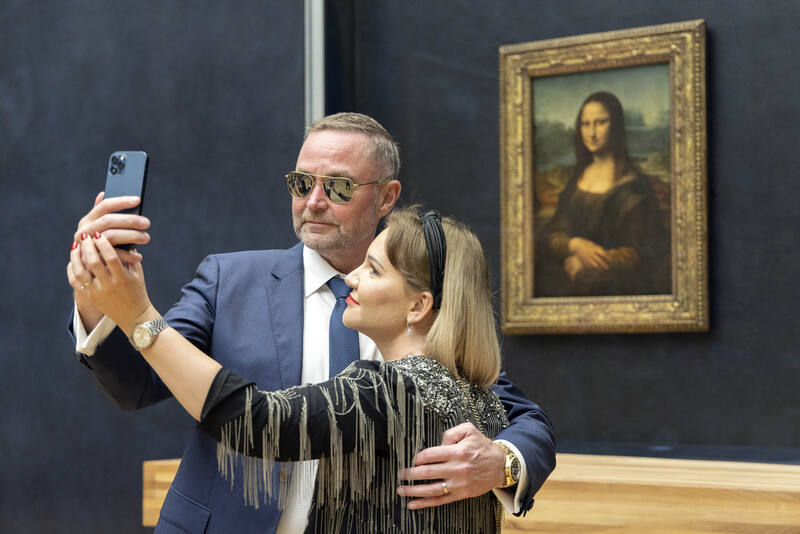 7. Mona Lisa. Patrik and Renata taking a perfect selfie with the most important painting in the world. This is not possible during a normal visit, with thousands of tourists competing for the spot.
However, when you rent the entire Louvre for exclusive use, everything becomes possible. From our special event in Paris during the spring of 2022.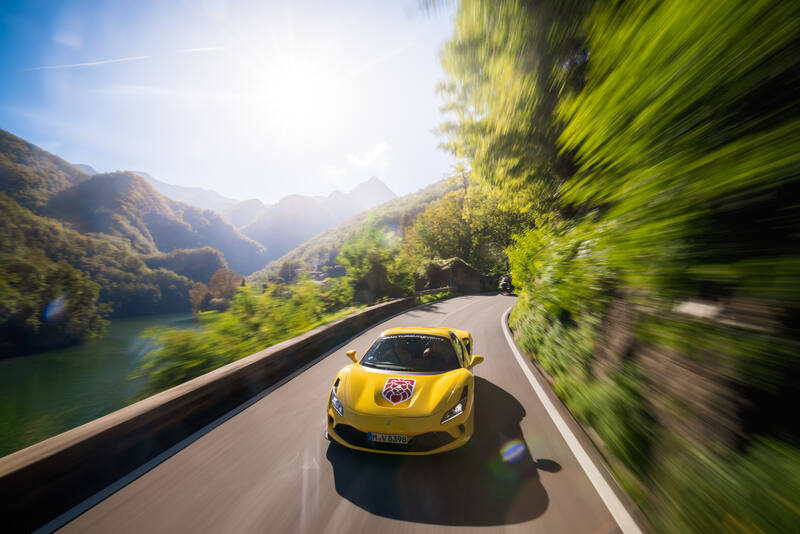 6. Quantum of Solace. The amazing Vestito Pass between Massa and the Garfagnana valley in Tuscany, famous from the opening scenes of the James Bond movie Quantum of Solace. A thrilling drive during Gran Turismo Toscana.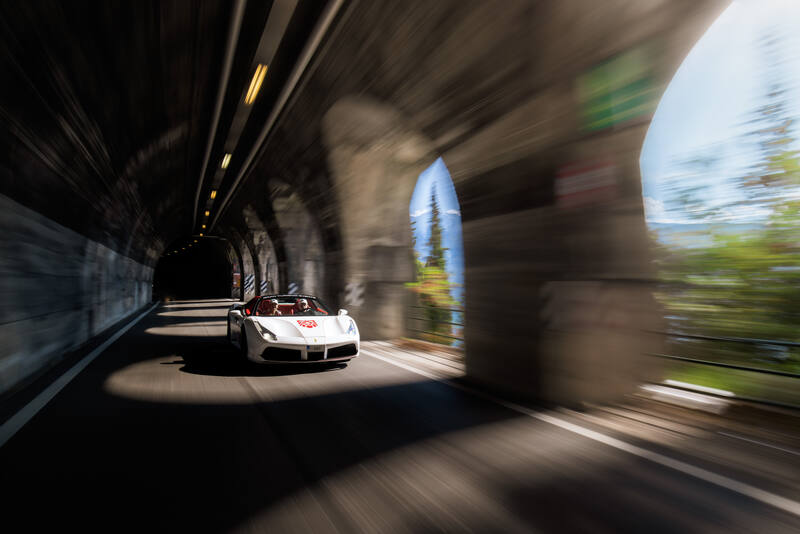 5. Approaching Riva del Garda. Mika Laurino and Dairy Rosenberg hurling through a tunnel at Garda Lake in their Ferrari 488 Spider. The car has over 100 000 km. From our annual event Gran Turismo Italia.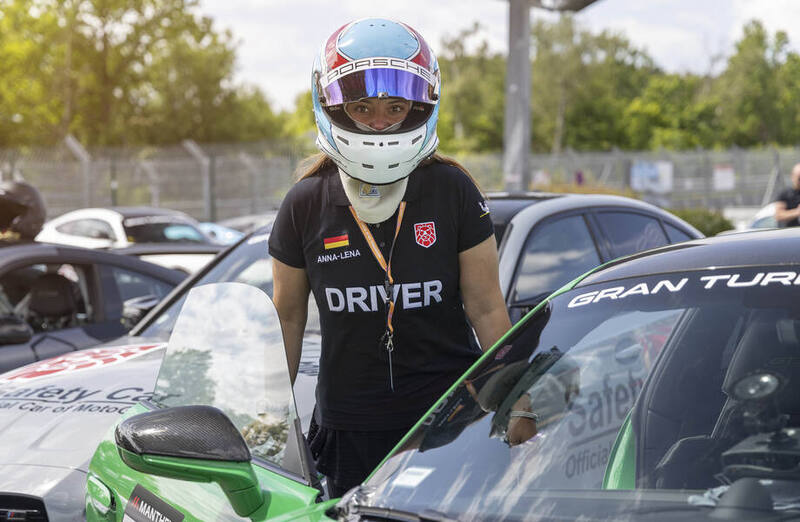 4. Anna-Lena Binkowska on the Nurburgring. We absolutely love this intense picture. The focus.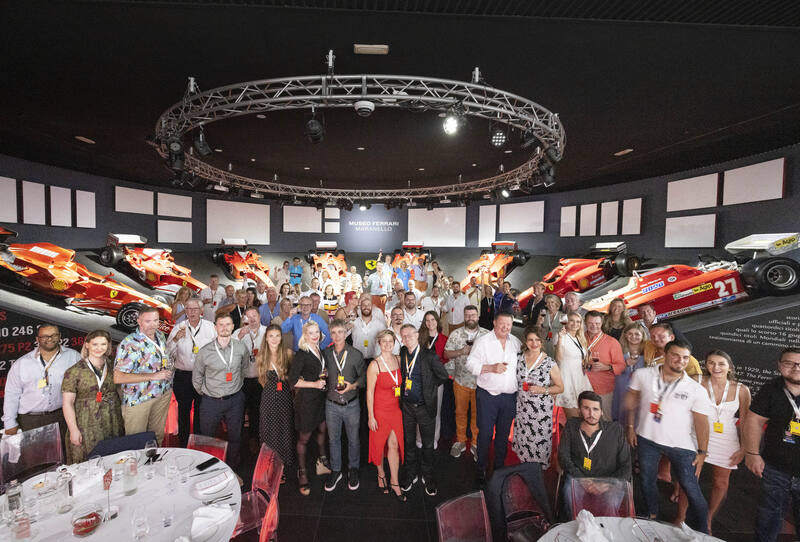 3. Dinner in the Victory Hall. The final dinner during our road trip from Scandinavia to Italy was in Maranello. We privatised the Ferrari Museum and had dinner surrounded by the winning Formula 1 cars. It was spectacular.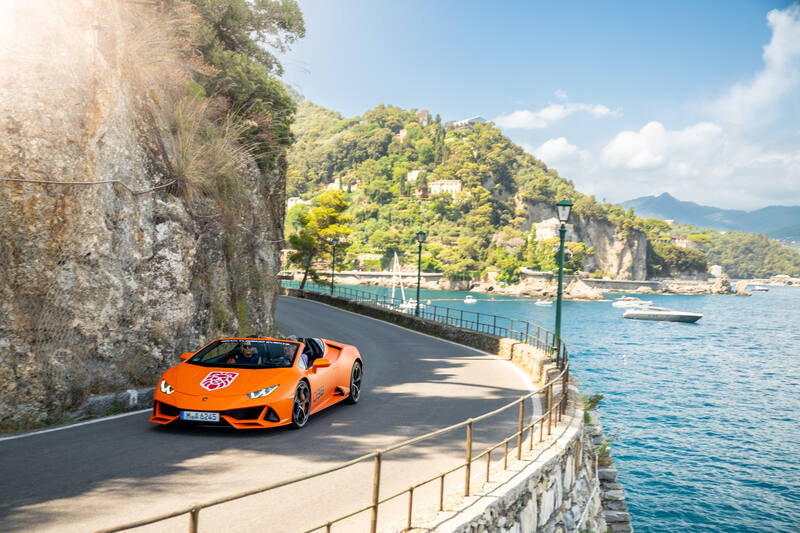 2. Arriving in Portofino. This shot near Paraggi Beach in Portofino. Incredible colours capturing the essence of the Italian Riviera. From Gran Turismo Riviera.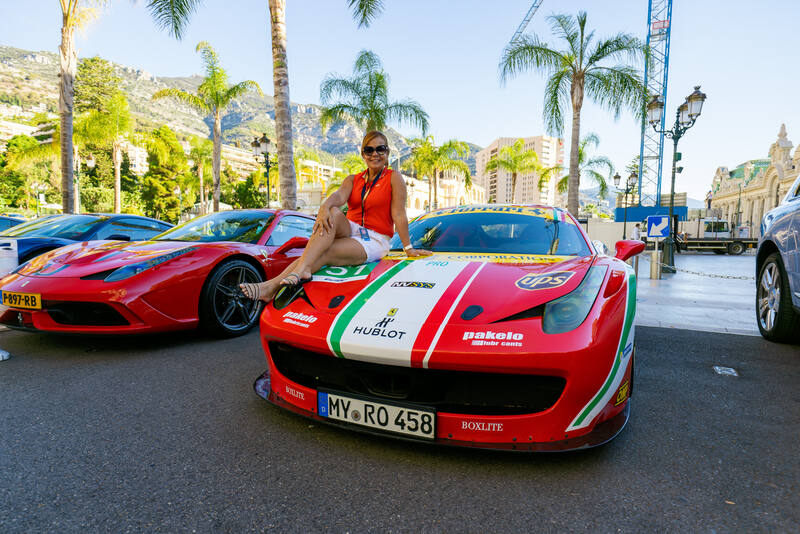 1. Hotel de Paris in Monaco. Aimme posing on Torbjörn Johansson's street legal Ferrari 458 Challenge car. A car that gets insane attention wherever it goes. From Gran Turismo Europa.
Related
> The best pictures from 2022 - Places 1 to 20
> The best pictures from 2022 - Places 21 to 40
> The best pictures from 2022 - Places 41 to 60
> Gran Turismo Adriatica 2023 // FULLY BOOKED
> Gran Turismo Nurburgring 2023 // FULLY BOOKED
> Gran Turismo Riviera 2023 // FULLY BOOKED
> Gran Turismo Europa 2023 // FULLY BOOKED

zdravko@granturismo.org