Our most prestigious tour
For the 2023 Europa tour, we return to the Alps and the most beautiful roads in the world.
The start is in Austria, near Innsbruck. By starting here, we are in a perfect position to drive the famous Stelvio pass and the extremely beautiful Val Mustair, before arriving in St Moritz and Badrutt's Palace. The next day we drive to Andermatt and the über luxurious CHEDI Andermatt hotel.
As always, the tour has a mix of breathtaking alpine passes, some that we have visited before and some new. We will drive in Austria, Switzerland and Italy, and finally to Cote d'Azur with Monaco and Saint-Tropez.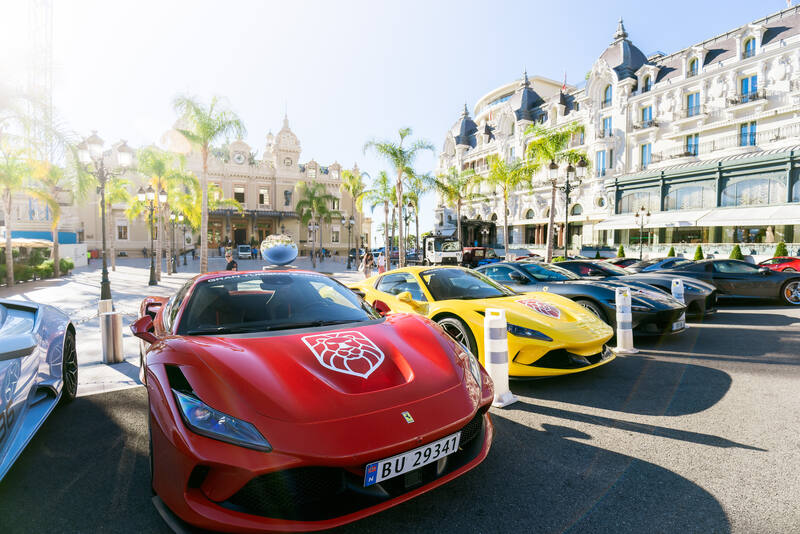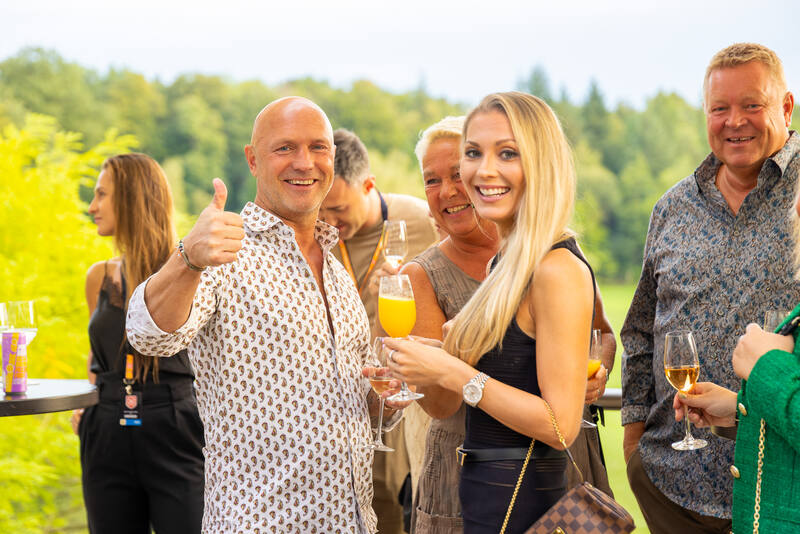 The hotel selection for 2023
All hotels en route are iconic heavyweight luxury venues. Here is the hotel selection for our 2023 tour:
Hotel Interalpen Tyrol *****L (Innsbruck)
Badrutt's Palace *****L (St Moritz)
CHEDI Andermatt *****L (Andermatt)
Hotel Splendid **** (Lago Maggiore)
Fairmont **** (Monaco)
Byblos in Saint-Tropez *****L (Two nights)
Event schedule
Each day will be roughly 4 hours of driving. Sometimes less, sometimes a bit more. Besides driving we will do stops for special activities and events along the road, like vista points, photo opportunities and such.
The time schedule for each day is: breakfast at 9.00, start driving at 10.00, lunch en route, arrival at the hotel during the afternoon and dinner at 20.00.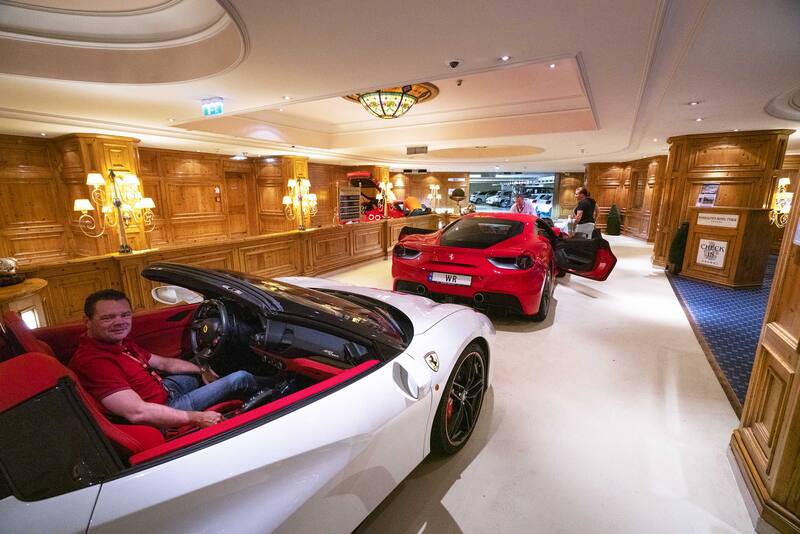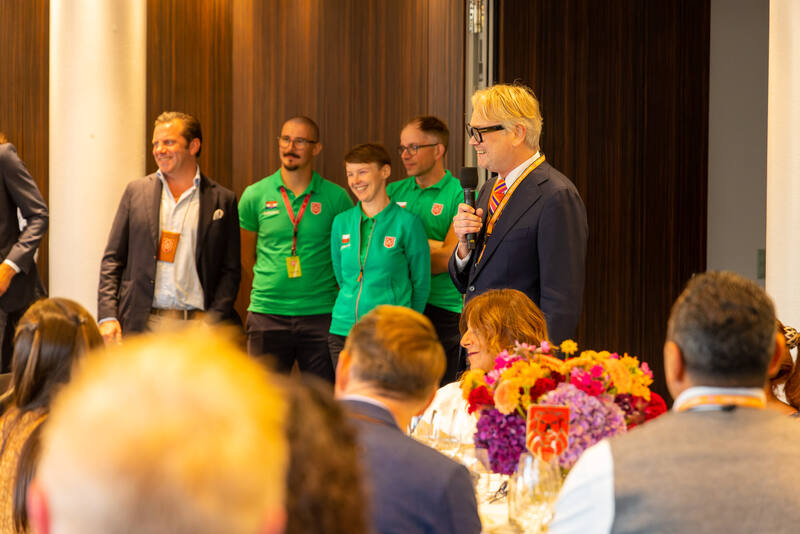 Sunday 3 September - Arrival - Innsbruck
Welcome to Austria and Hotel Interalpen Tyrol. The Hotel is situated on a hill side in the vicinity of Seefeld, near Innsbruck. Arrive in the early afternoon and enjoy the beautiful view of the valley below from the hotel pool. We will have dinner and a driver's briefing in the hotel at about 20:00.
14:00 - Check-in opens in Interalpen Tyrol *****L (Innsbruck)
19:30 - Prosecco in the bar
20:00 - Dinner and briefing in the Mountain Hut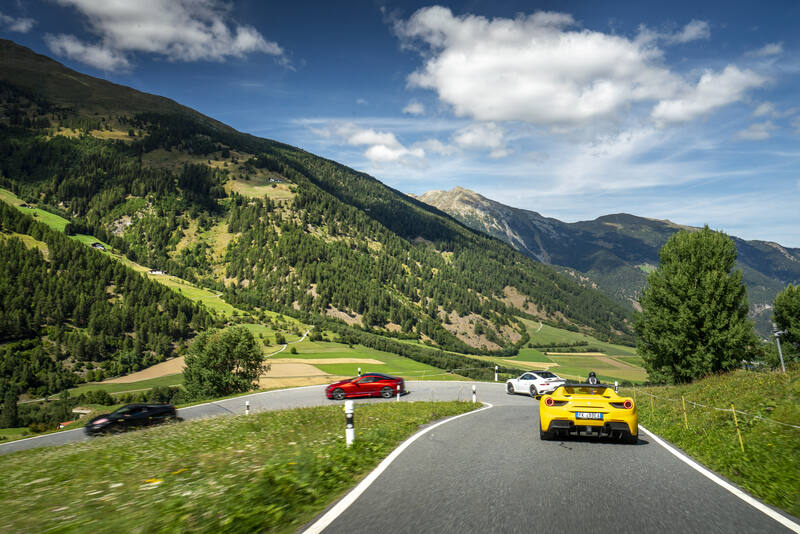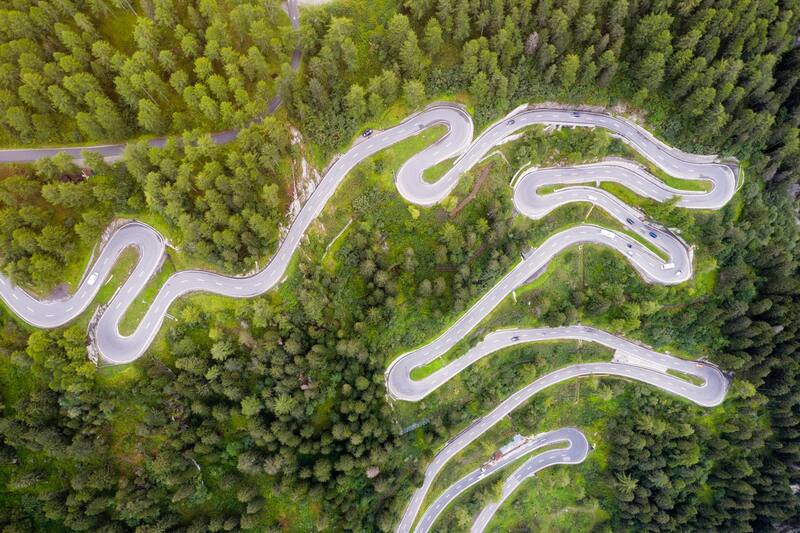 Monday 4 September - Innsbruck to St Moritz
Today we start the driving. And, a great driving day it is. We start by driving south to visit the Stelvio pass. There, we stop for lunch in the restaurant on the peak - Albergo Ristorante Tibet.
After lunch we continue on Umbrail pass towards Switzerland, Val Mustair and St Moritz, where we stay the night in the famous Badrutt's Palace. Tonight we have truffle pizza in Chiesa Veglia.
10:00 - Leaving Hotel
11:30 - Stelvio pass
12:00 - Lunch on Stelvio peak
13.30 - Umbrail pass and Val Mustair
17:00 - Arrival at Badrutt's Palace *****L (St Moritz)
20.00 - Dinner in Chiesa Veglia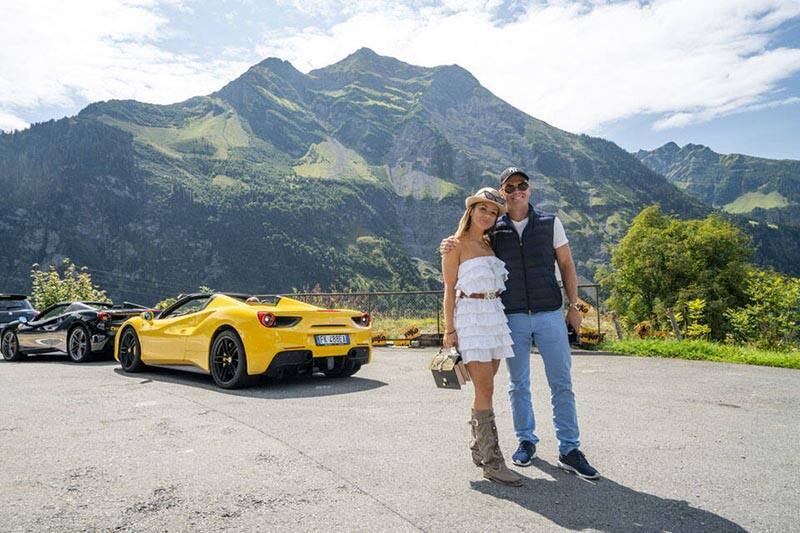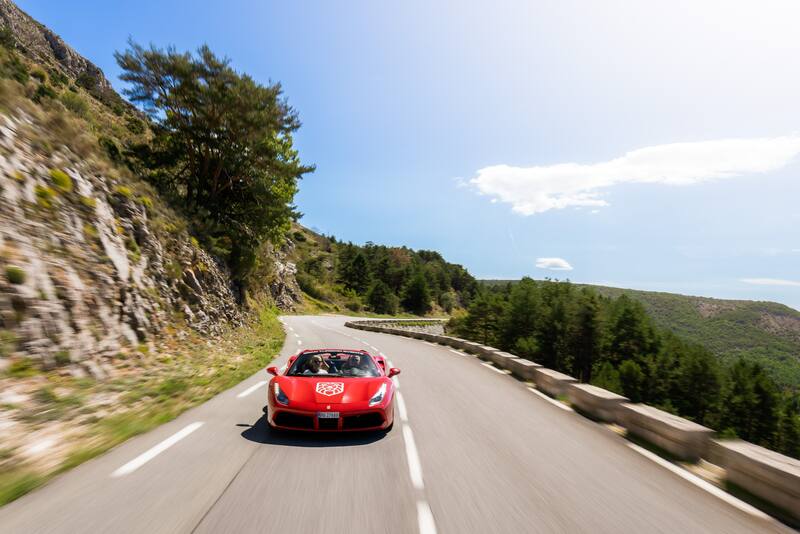 Tuesday 5 September - St Moritz to Andermatt
Our journey continues. After brunch in Badrutt's Palace, we start driving at noon. Passing Silvaplana, we will first drive Julier and later Albula pass. The final bit to Andermatt we go over the Oberalp. These are all amazing mountain passes.
In the afternoon we arrive to our hotel, The über luxurious CHEDI Andermatt. Tonight we have dinner in their highly acclaimed restaurant.
11:00 - Brunch
12:00 - Leaving Hotel
12:30 - Julier pass
14:30 - Oberalp pass
15:00 - Arrival at The Chedi Andermatt *****L
20.00 - Dinner in the hotel restaurant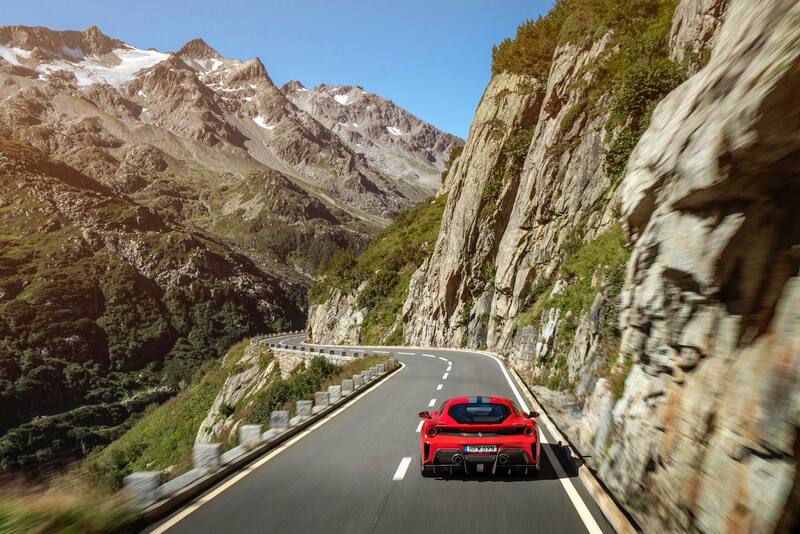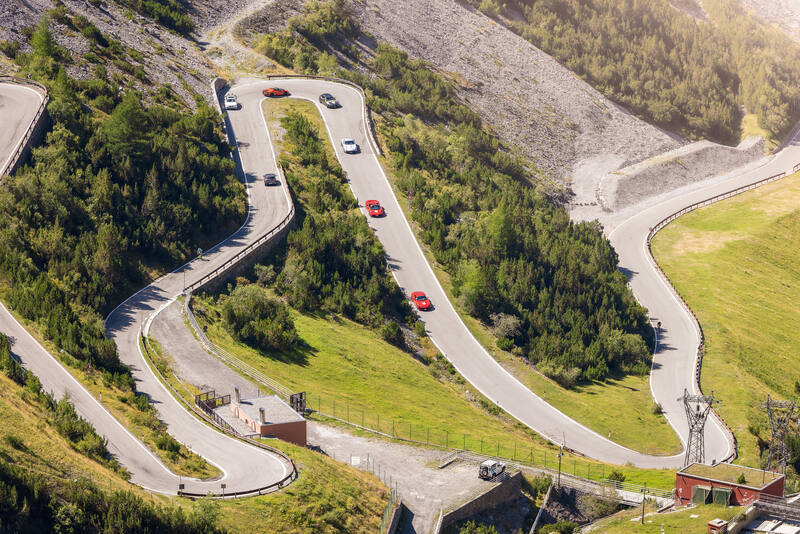 Wednesday 6 September - Andermatt to Lago Maggiore
The best driving day, ever. From Andermatt, we drive the insanely great Susten pass towards the village of Innertkirchen. Then, we take a left and continue on Grimsel- and half the Furka Pass, where we stop at Belvedere for coffee.
These three roads together are nirvana for all fanatics of active driving. It does not get any better than this. We do not drive the Furka pass all the way back to Andermatt.
Following our coffee stop in the Furka pass, we turn around and drive back downhill on the Furka pass to the village of Goms, where we have lunch at Hotel Castle. After lunch we drive the Simplon pass to Lago Maggiore and Hotel Splendid, which is a fantastic hotel on the shore of the lake. This evening we have dinner on Fisherman's island on the lake.
10.00 - Leaving Hotel
11:00 - Susten pass, Grimsel pass, Furka pass
13:00 - Lunch in Grangierstuba
14:30 - Driving continues, Simplon pass
17:30 - Arrival at Hotel Splendid **** (Lago Maggiore)
20:00 - Dinner on Fishermans island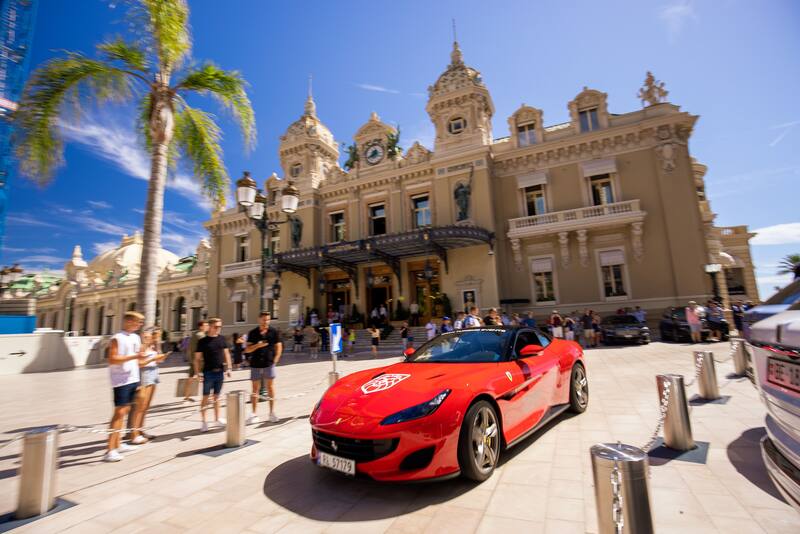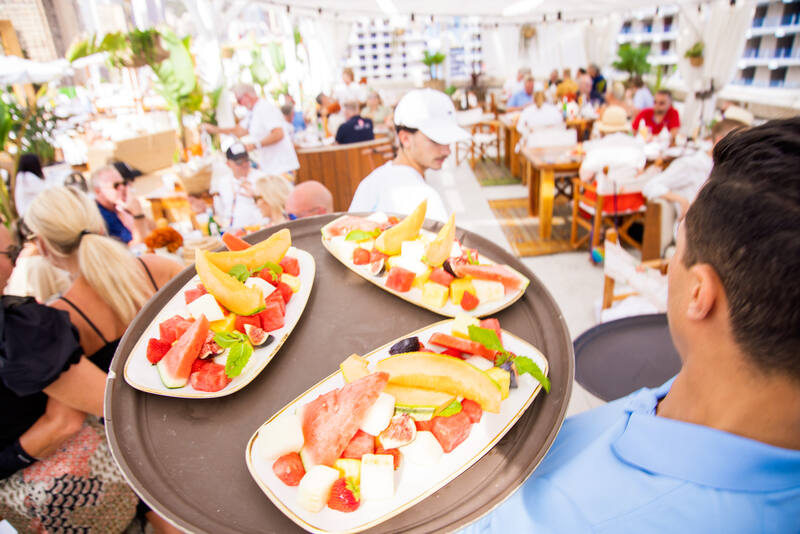 Thursday 7 September - Drive to Monaco
Time to hit the road again. Today, our driving continues a bit earlier than usual, already at nine o'clock. We head south towards the Italian Riviera and the great roads of the Ligurian coast towards Monaco.
Arriving in Monaco we stay at Fairmont, and have lunch at Nikki Beach. Dinner tonight will be in Restaurant Horizon, situated next to Nikki Beach on the roof of the hotel.
09:00 - Leaving Hotel
10:00 - Autostrada
13:30 - Arrival at Fairmont **** (Monaco)
14:30 - Lunch at Nikki Beach
20:00 - Dinner in Restaurant Horizon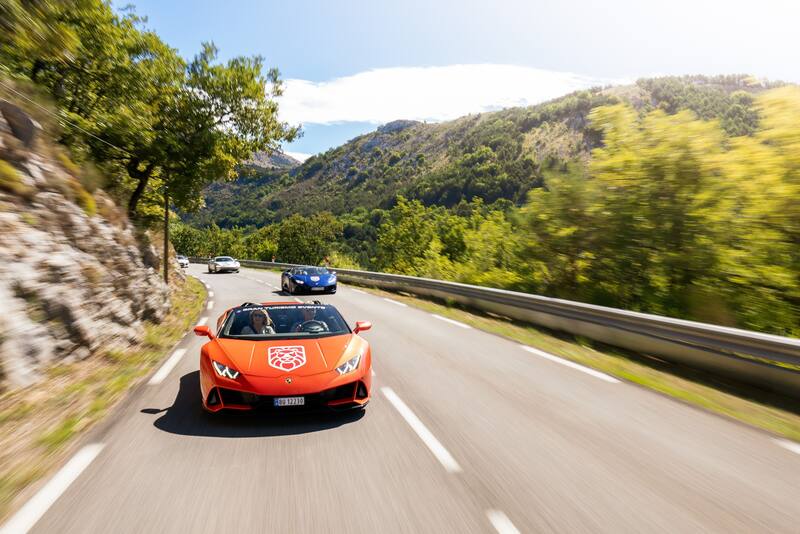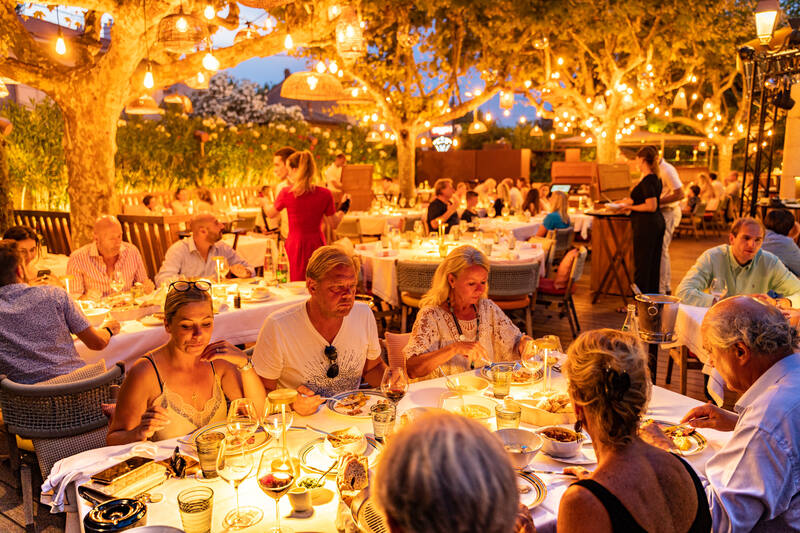 Friday 9 September - Route Napoleon to Saint-Tropez
On this final day of driving, we have two options. Either you leave the hotel in the morning, drive to Castellane for lunch and continue to Saint-Tropez on Route Napoleon. This drive is about two hours to Castellane, and then another two hours to Saint-Tropez after lunch.
The other option is to sleep in and drive directly to Saint-Tropez from Monaco at lunchtime. After checking in to Hotel Byblos in the afternoon, we have drinks by the pool and then leave for La Petite Plage for dinner at about 20.00.
10.00 - Leaving Hotel
11:30 - Route Napoleon
12.30 - Lunch in Castellane
14.00 - Route Napoleon
16.30 - Arrival at Byblos *****L (Saint-Tropez)
20:00 - Aperitivo and dinner in La Petite Plage in the harbour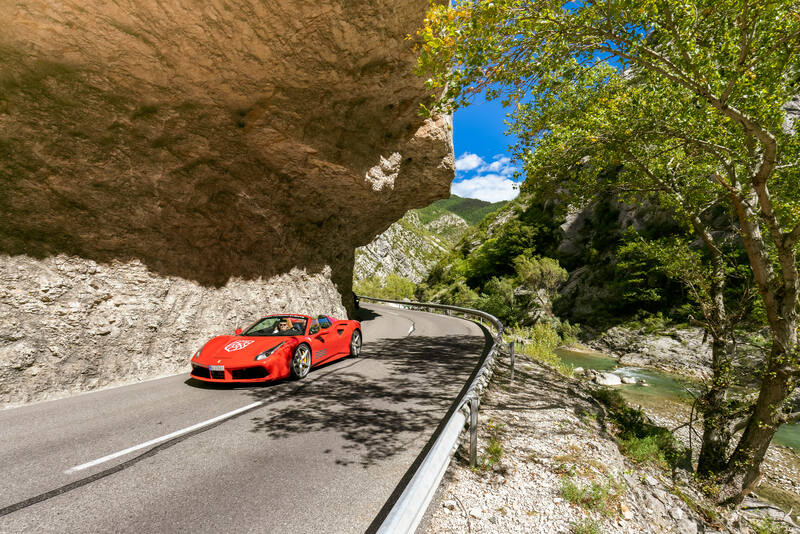 Saturday 9 September - Saint-Tropez
No driving today. Instead, we have a late breakfast by the pool in Byblos hotel. Later, at about 14:30, shuttles pick us from the hotel and drive us to a beach club where we have lunch (and maybe something to drink). This evening we have dinner in Restaurant L'Opera in the harbour.
11:00 - Late breakfast
14:30 - Shuttles leave from Byblos to Verde Beach
15:00 - Lunch in Verde Beach
21:00 - Dinner in L'Opera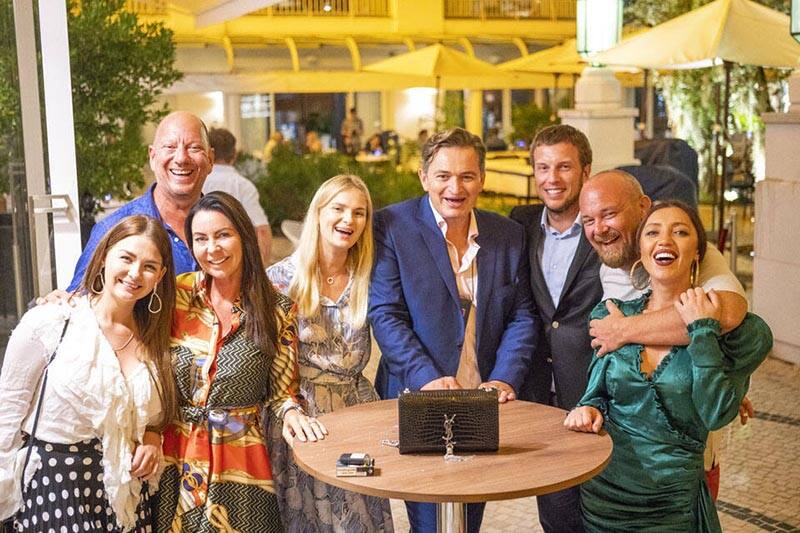 Sunday 10 September - Thank you
Thank you for joining us on Gran Turismo Europa 2023. Check-out time from the hotel is at eleven o'clock. Please let us know if you want to stay longer.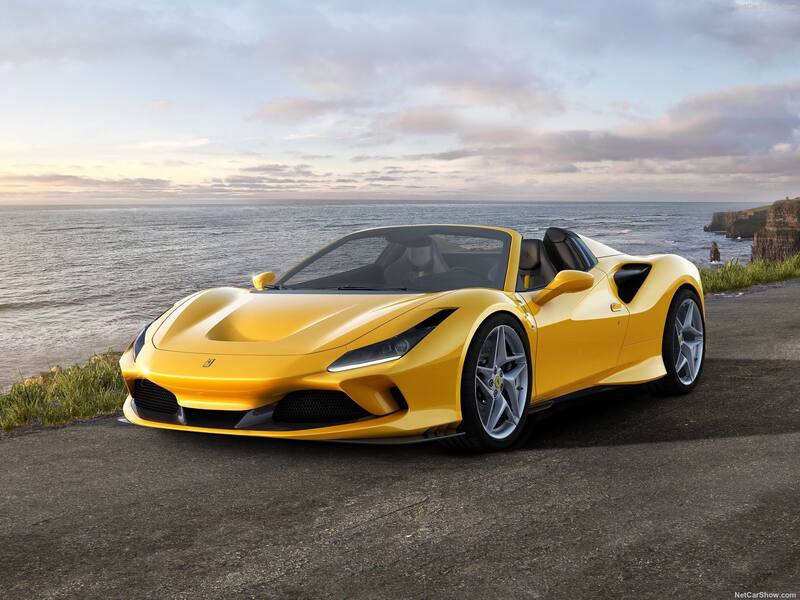 Rent a Ferrari or Lamborghini for this event
Joining from the United States, South Africa or Asia? We have rental Ferrari and Lamborghini cars available for this event. Check the registration form below for all available cars and prices.