40 pictures that always make us smile
Published 2021-08-09 by Peter Ternström
As you probably already know, we have been doing this for quite a long time. Next year, it is going to be two decades of organising track days and road trips in Europe.
At every event there is an infinite number of pictures taken by our in-house photographer James Holm, and lately also by our supporting photographer Nicolas Grandi. Most pictures are from cars going nuts on tracks like the Nurburgring and on great roads like the Route Napoleon.
There is also a whole lot of pictures taken of the participants. During dinners, at their cars in the paddock, and many more moments during the events. Some of them are just brilliant.
Whenever I stumble upon a great picture scrolling through the archives, it never fails to make me smile. Oh, what a wonderful moment that was. A cherished memory from long ago that instantly gets refreshed in the mind.
In this post I have selected the very best ones, from the beginnings many years ago to now. Pictures that never fail to make me smile behind the computer screen.
Some say that driving events is about supercars, tracks, and roads. I beg to differ, because it is not. It is all about people. Here are our 40 favourite pictures of drivers from the last two decades with Gran Turismo.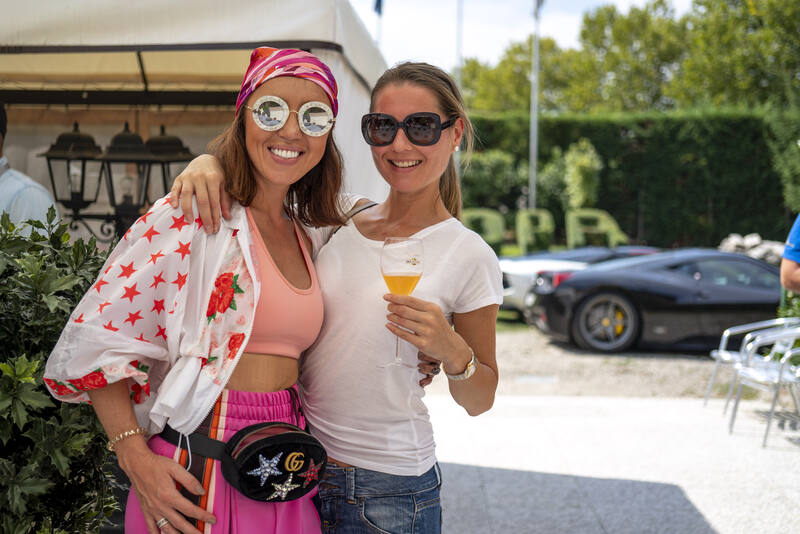 Olena and Isabelle looking all colourful by Luciano Pavarottis restaurant near Modena.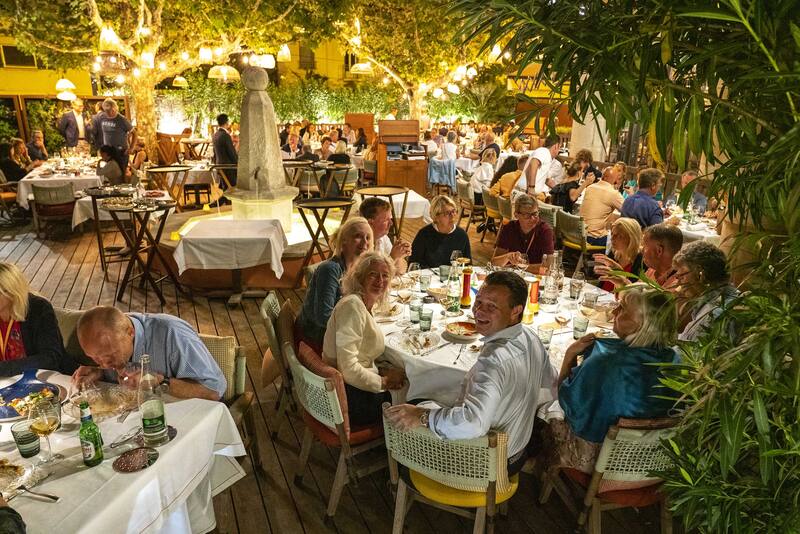 Mika and Kairi are always in a good mood. The picture is from Byblos Saint-Tropez on our annual Europa tour.
Marc is happy when he can drive his crazy Gumpert Apollo on track. Picture from Gran Turismo Polonia.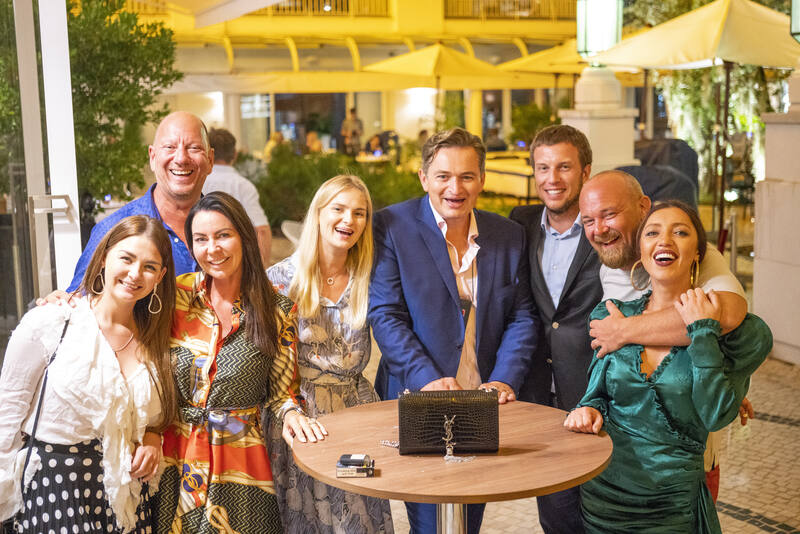 This incredibly photogenic group of drivers outside Hotel Martinez in Cannes. Gran Turismo Europa 2017.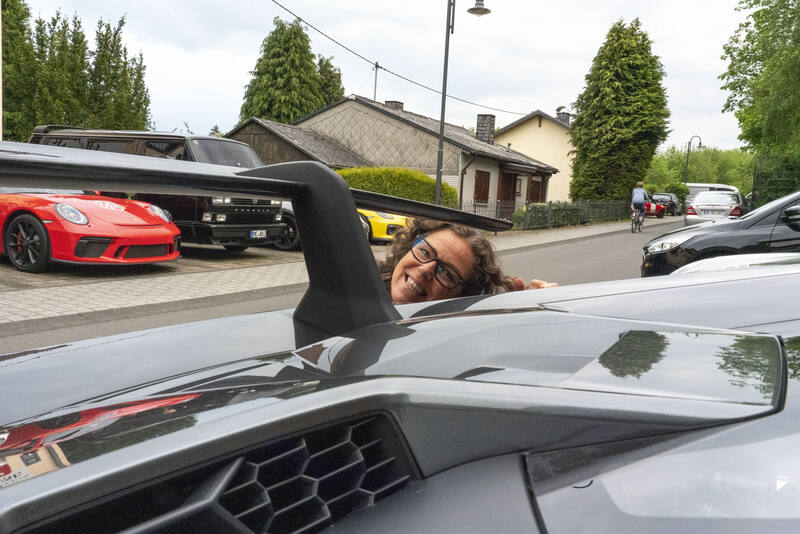 When Mikael and Louise stole James Holm's camera and took a surprise picture on their own outside Pistenklause in Nurburg. James was in the bathroom and found the pic on his camera the next day.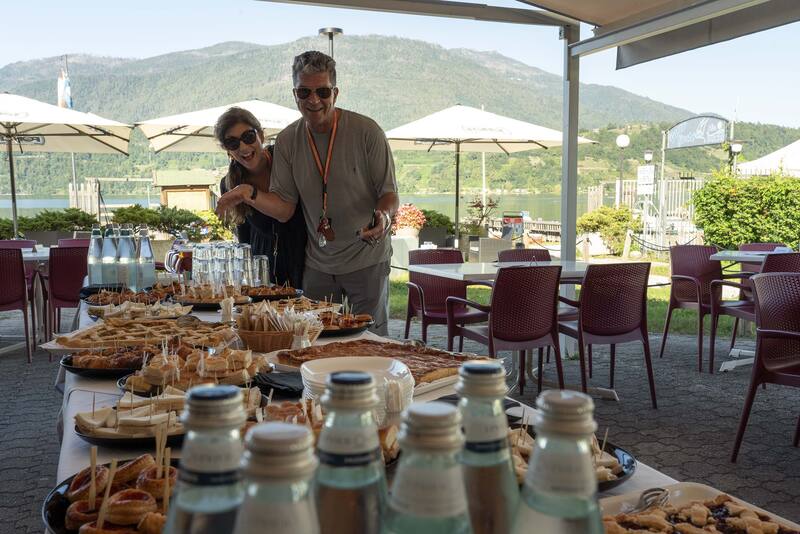 Kalle and Teresa were super excited by the overwhelming buffet at our afternoon coffee stop in northern Italy.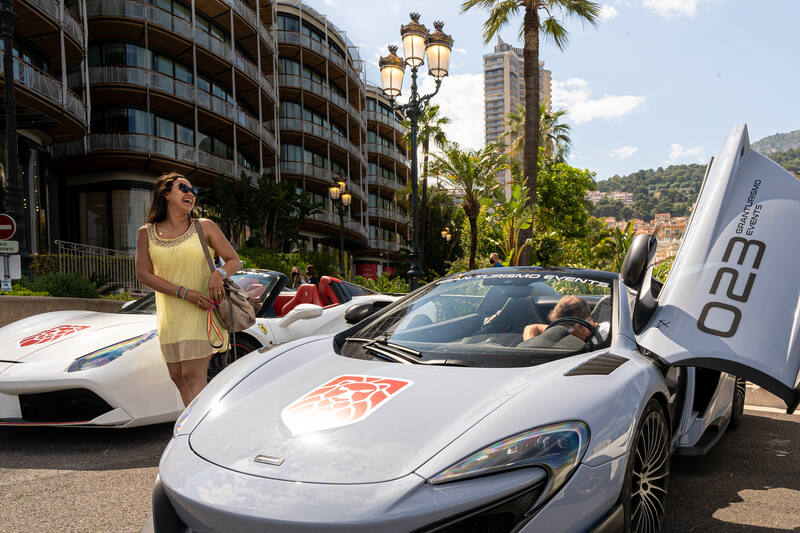 Fabian and Kabula from Switzerland arriving in Monaco on our Riviera tour this year.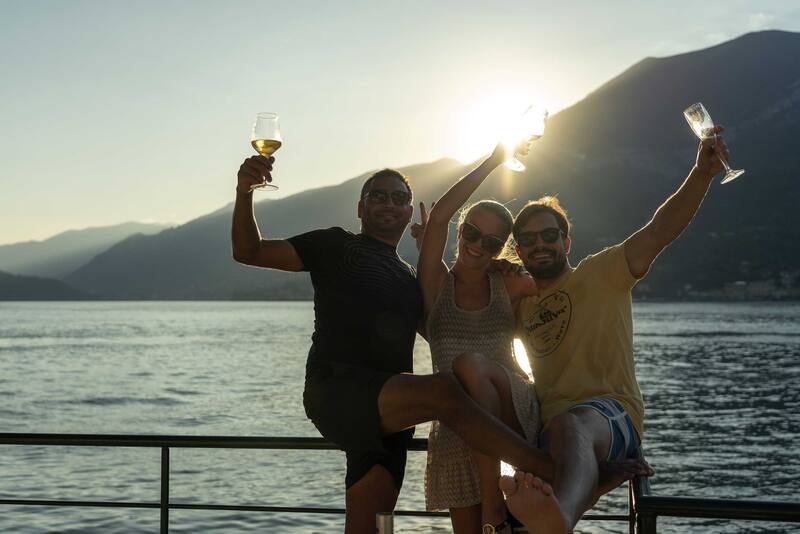 Spontaneous celebration at Villa Serbelloni in Bellagio. Look at the glass in the sunlight. From Gran Turismo Europa 2019.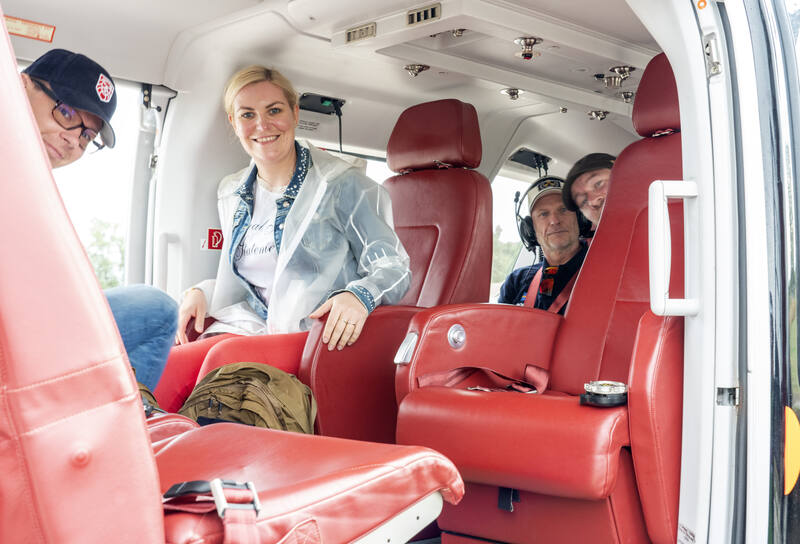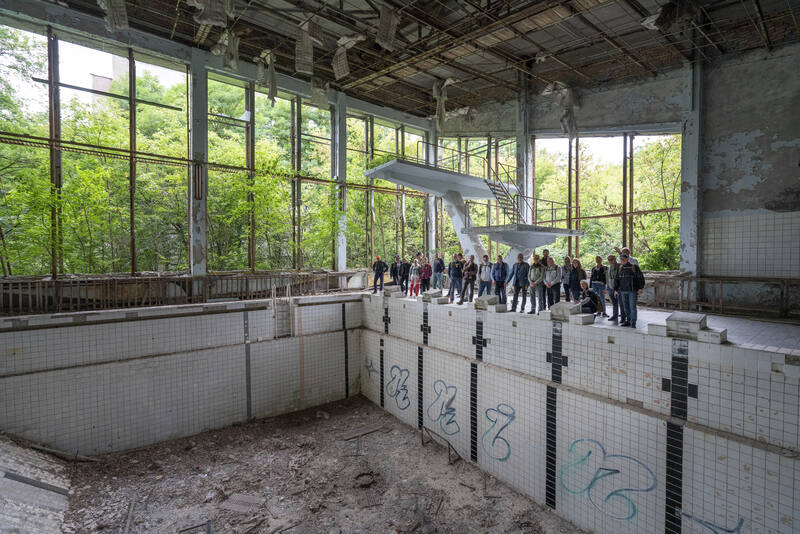 In the helicopter in Kiev, getting ready for the flight to Chernobyl. From our special event in the autumn of 2019, when we visited the power plant and the deserted city of Pripyat in the nuclear exclusion zone.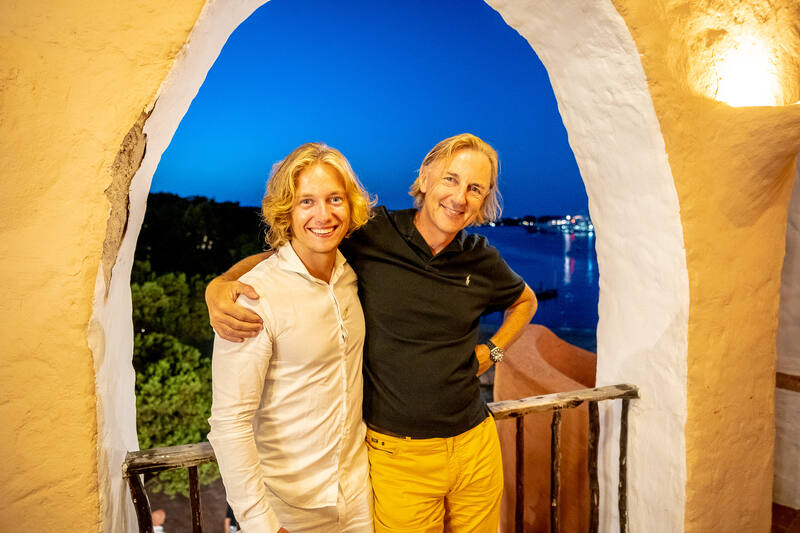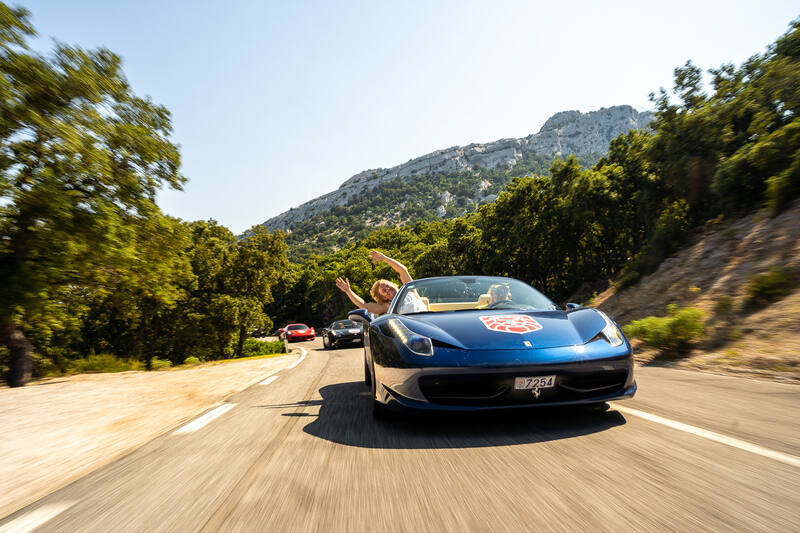 Pawel and his son Bernard at hotel Cala di Volpe on Sardinia, and later in their Ferrari 458 Spider.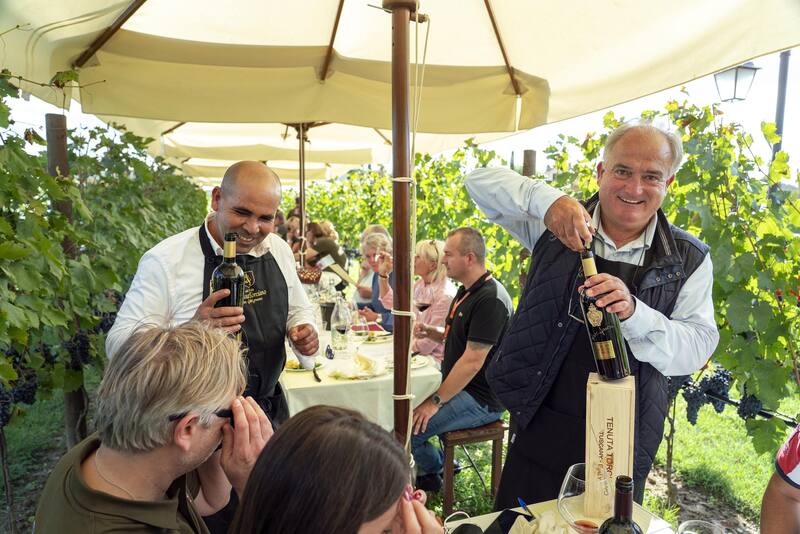 Pierluigi opening a bottle of his own wine at his winery Tenuta Torciano. From Gran Turismo Toscana.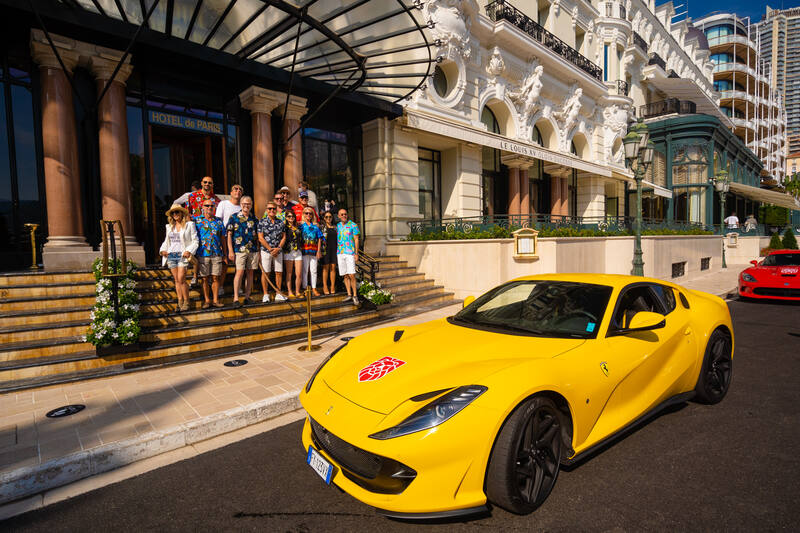 That time when we bought Hawaii-shirts for all participants and posed outside Hotel de Paris in Monaco. From Gran Turismo Riviera in August 2020.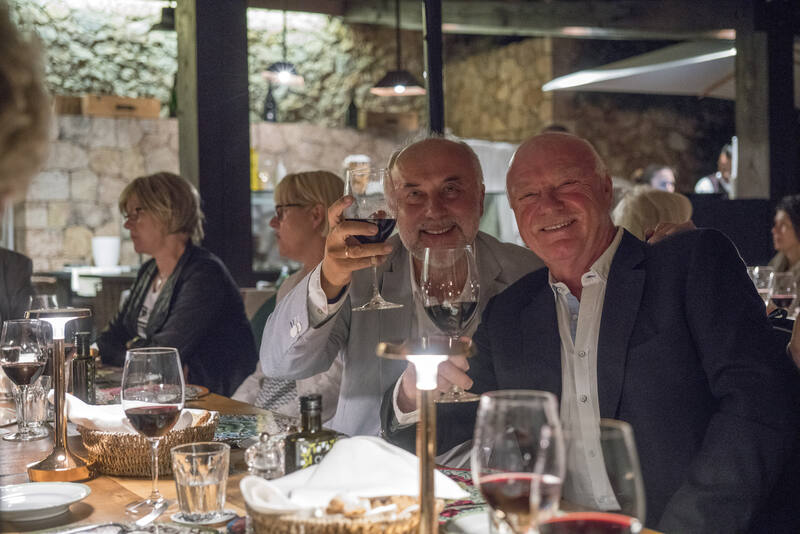 Andrzej and Elio enjoying the red wine at the iconic hotel Il Pellicano on the Argentario peninsula in Tuscany. This is probably one of the top ten hotels in the world.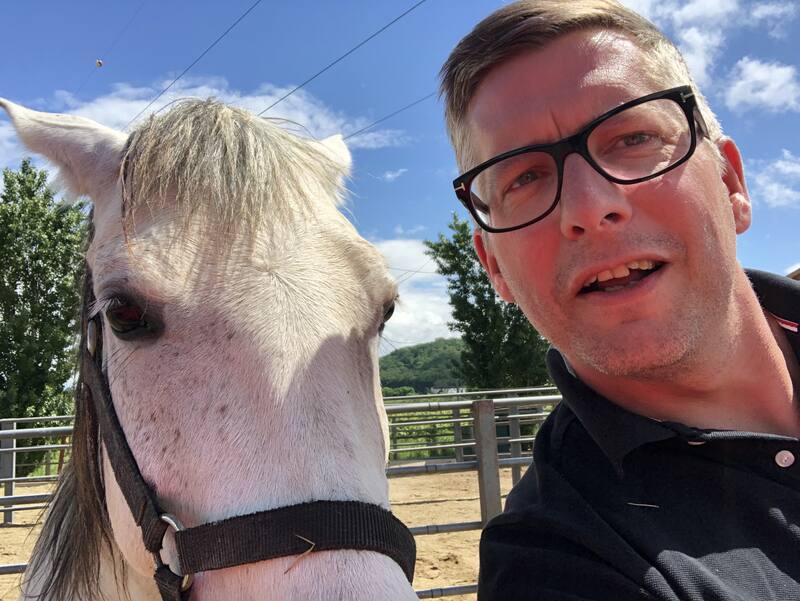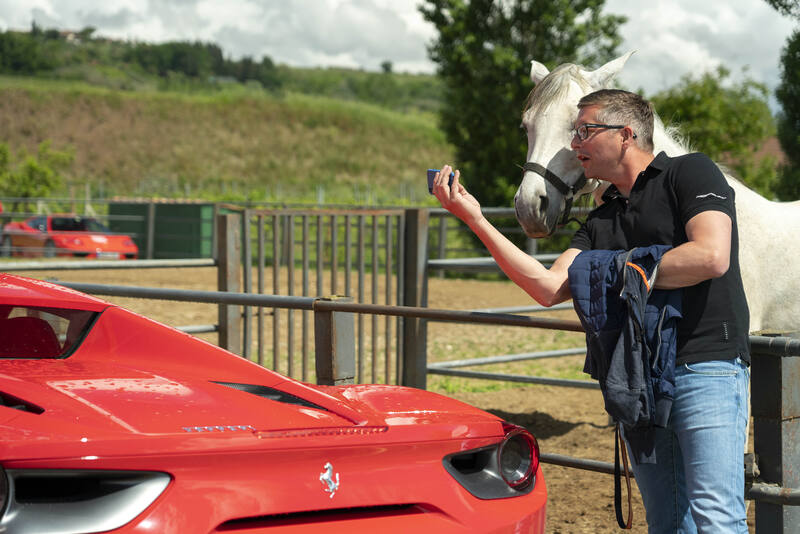 Anders taking a selfie with a horse at a winery in Tuscany.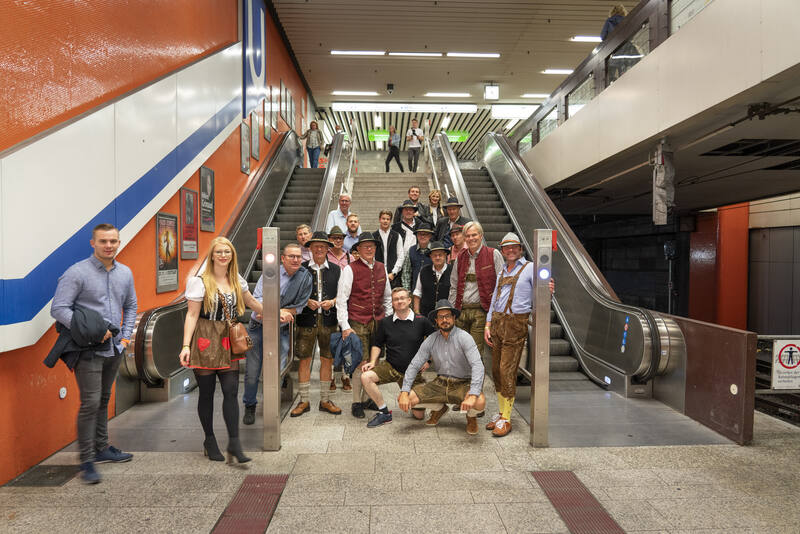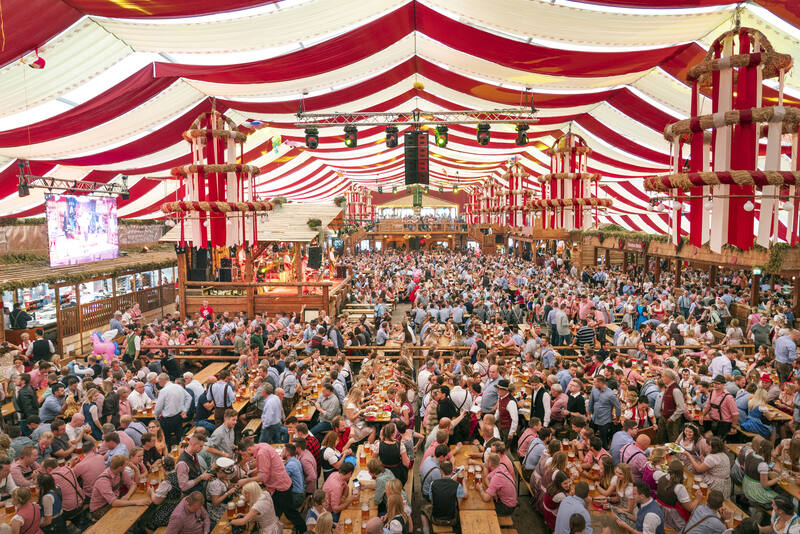 That time we went to Stuttgart and the famous beer festival in October. Lederhosen for everyone and the beer tasted amazing.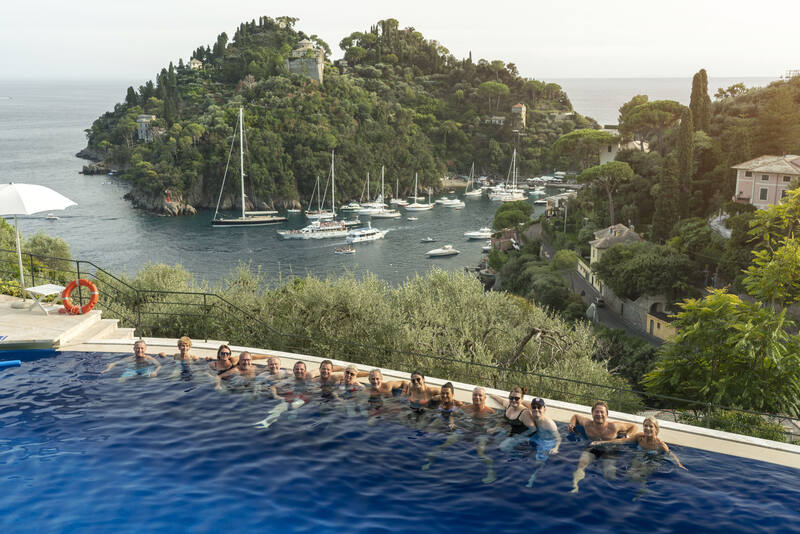 In the pool of Splendido Hotel in Portofino on our Italian tour in 2019.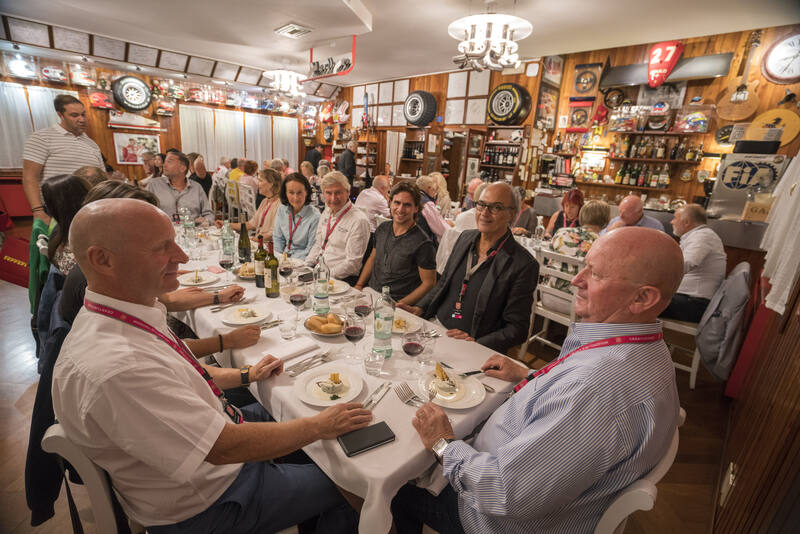 Intense moment during dinner at Ristorante Montana in Maranello.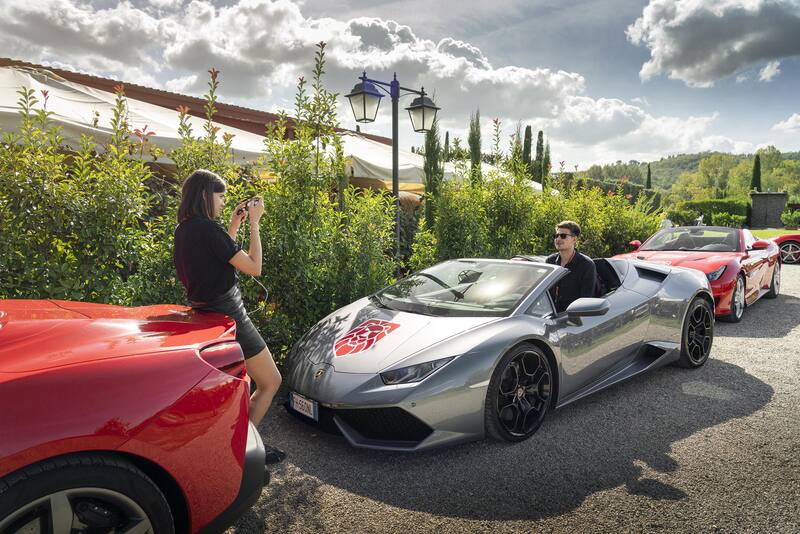 Andriy and Mariia from Kiev creating Instagram stories in Italy.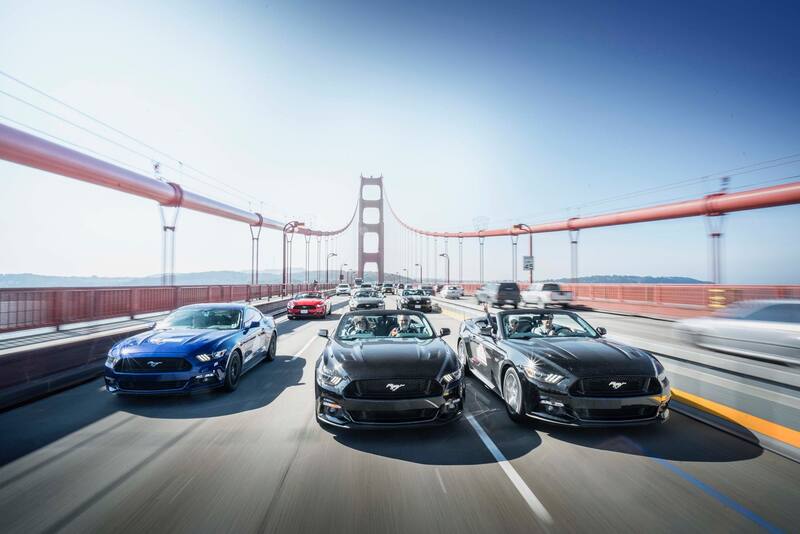 Drivers crossing the Golden Gate bridge in San Fransisco during our road trip in California in 2017.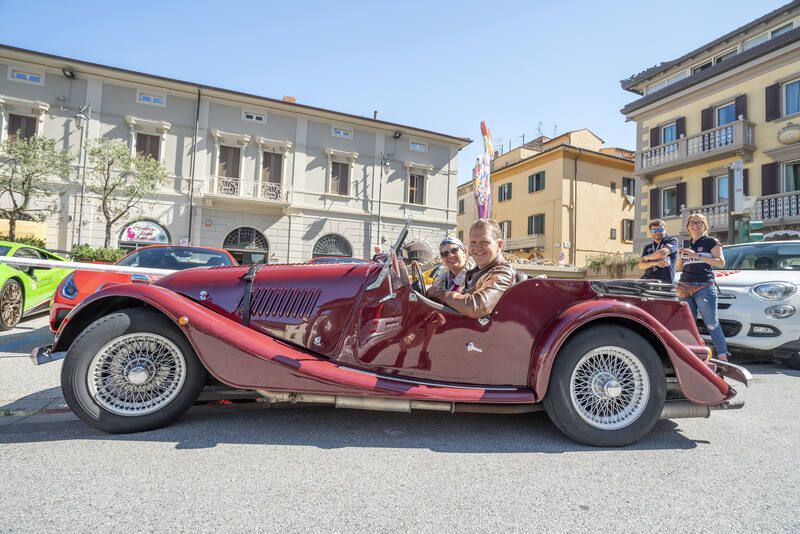 Alrik Söderlind, chief editor of auto motor & sport in Sweden, in a Morgan on our event in Italy in 2018.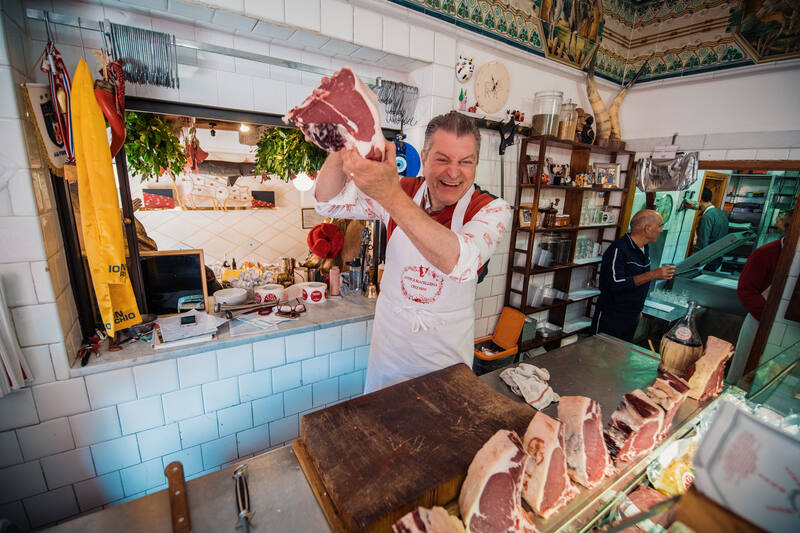 Dario Cecchini, an internationally known Italian butcher with his own TV show in Italy, doing a presentation for the participants of Gran Turismo Toscana. There is AC/DC rock music playing loud in the room. I think the song was "Thunderstruck".
Later, we had an eight-course meat tasting menu in his famous restaurant called Solociccia. If you are going to Tuscany and want a very special food experience, we strongly recommend this place.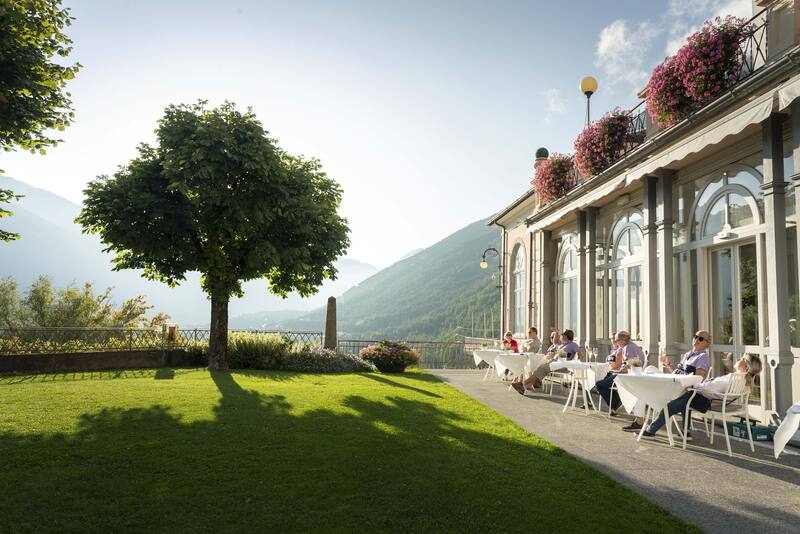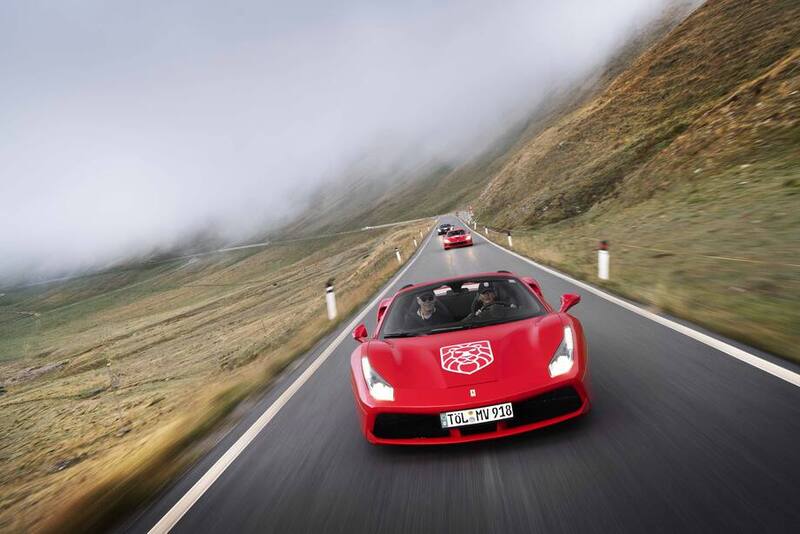 Can and Sevda relaxing in the sun at QC Terme Bagni di Bormio Hotel. The next day we scaled the Stelvio Pass in the early morning, going through clouds on the way to the top. A magical moment during Gran Turismo Italia 2019.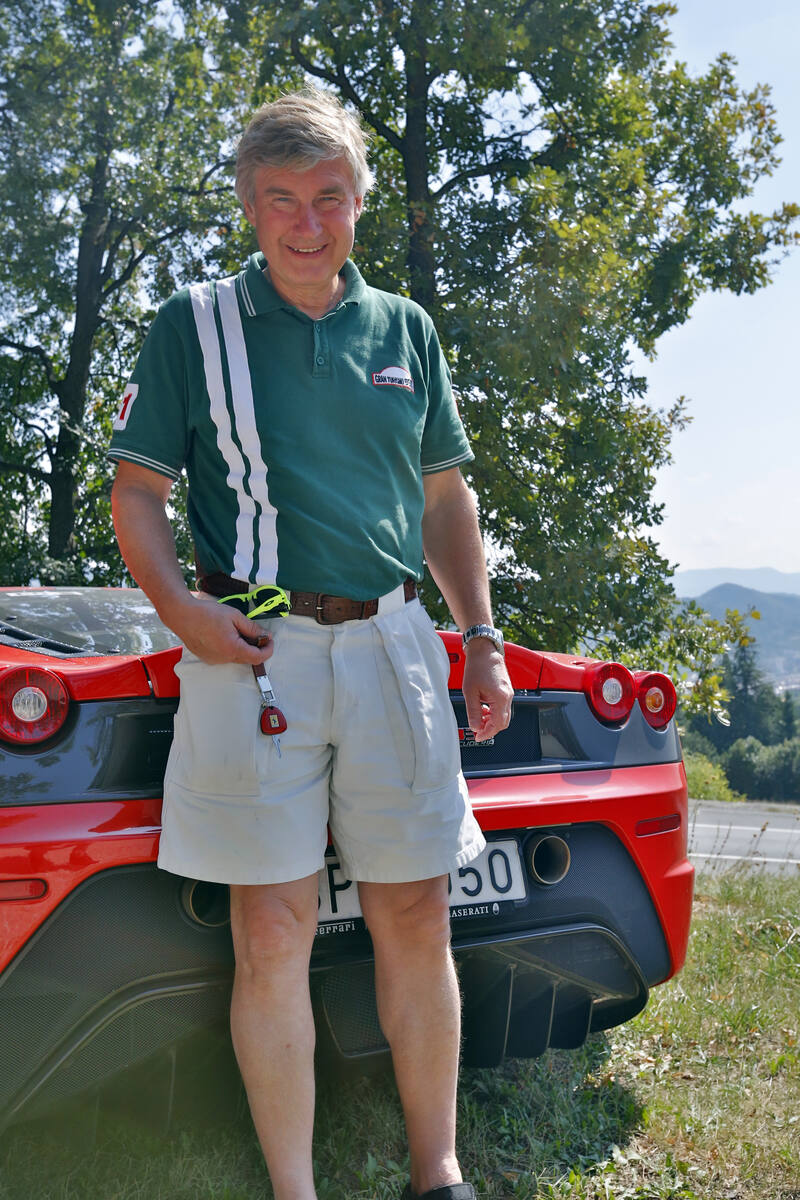 Jan Andersson enjoying the sun by his Ferrari 430 Scuderia at the lunch stop near the village of Gap on Route Napoleon. The picture is from Gran Turismo Europa 2012.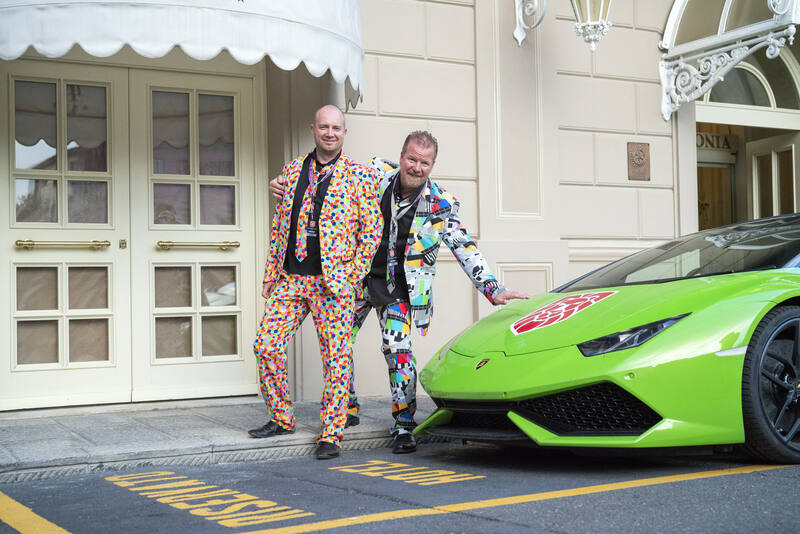 Fredrik with co-driver Christer looking all fabulous outside hotel Harmonia in Pontedera.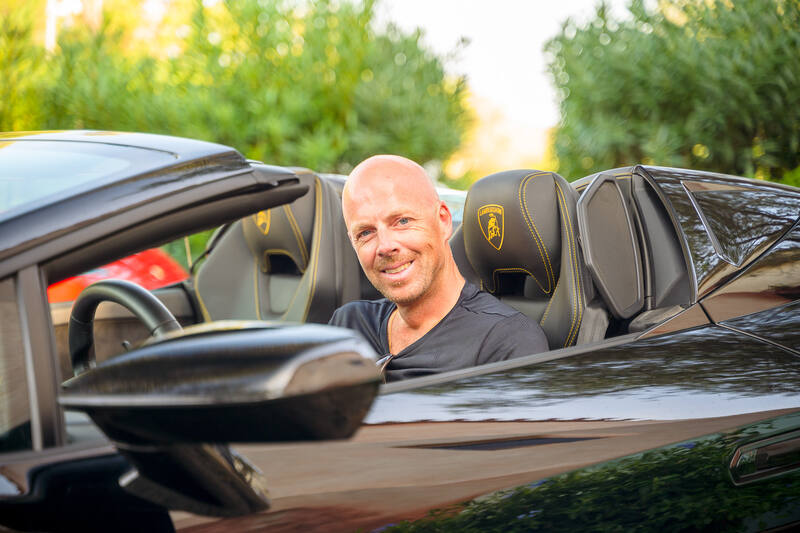 Extremely photogenic Håkan Bengtsson in his Lamborghini Huracan Spyder on Gran Turismo Italia in 2020.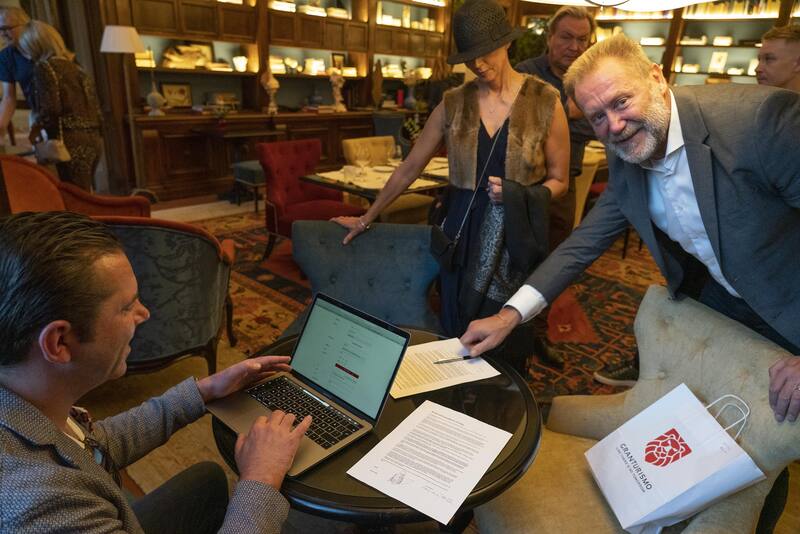 Check in to Gran Turismo Toscana in 2019. The hotel is Il Salviatino, one of our favourite hotels, situated on a hill in Fiesole with a beautiful view of Florence below.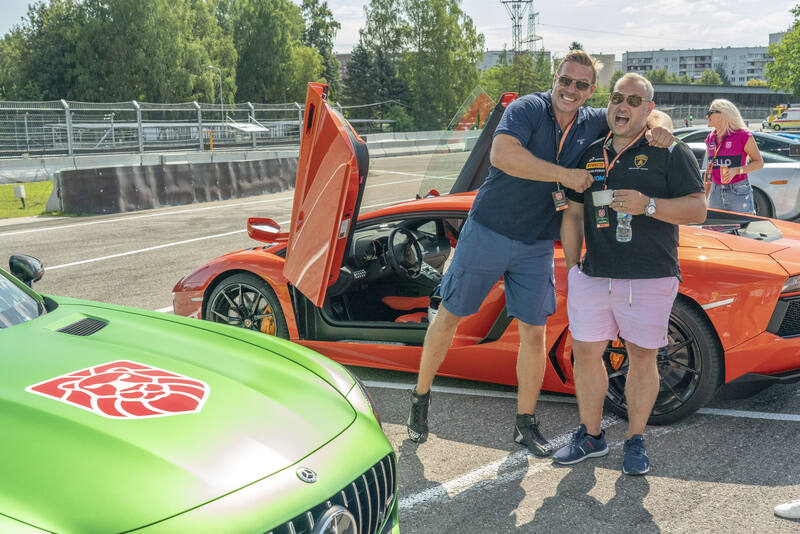 Markus and Fredrik being all alpha on Bikernieku race track in Riga.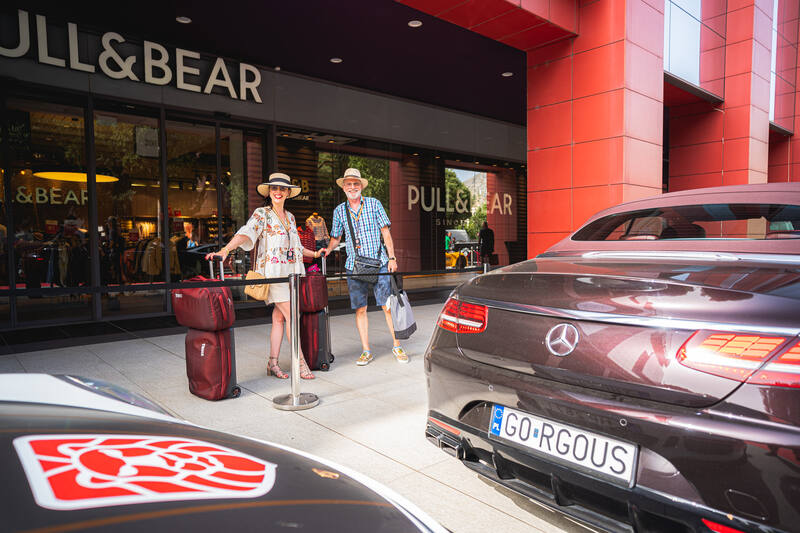 Torbjörn and Ewelina looking gorgeous in Mostar. From our annual Adriatic road trip.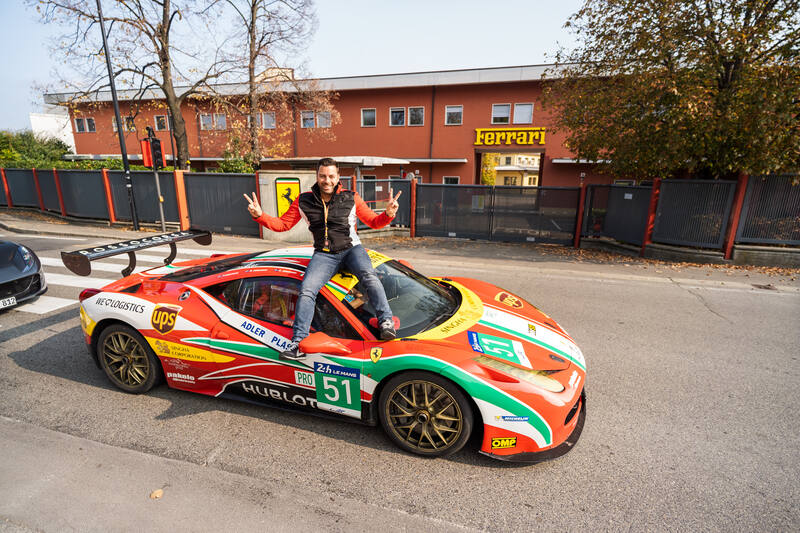 Federico with driver Torbjörn outside the old factory gate of Ferrari in Maranello.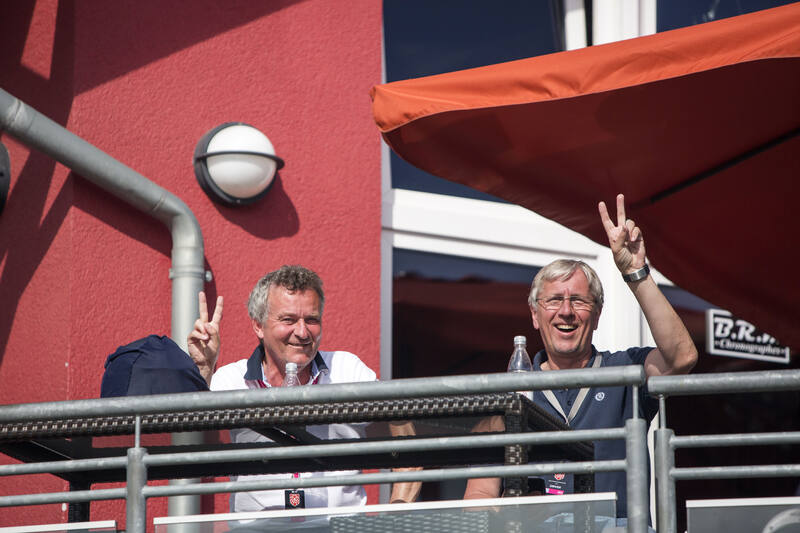 Thorsten and Marek on the balcony of Devil's Diner commenting everyones driving on the mighty Nurburgring.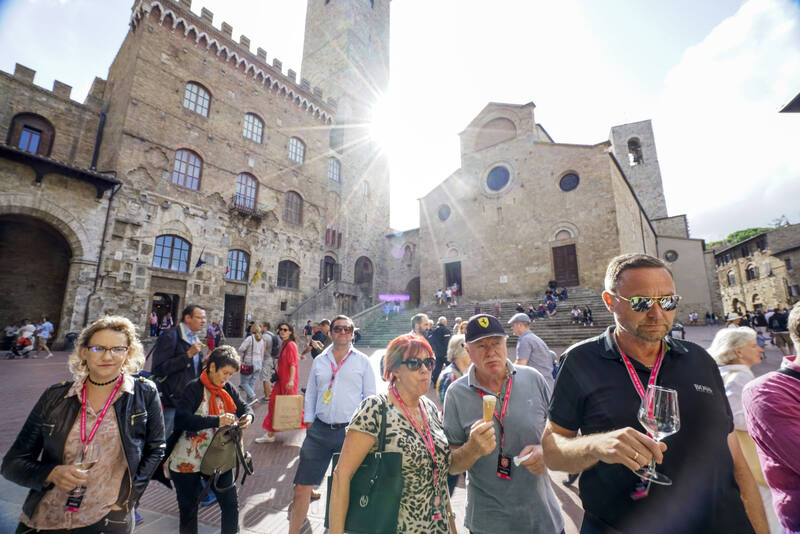 Patrik, Renata, and the rest of the group having ice cream and wine in Montalcino.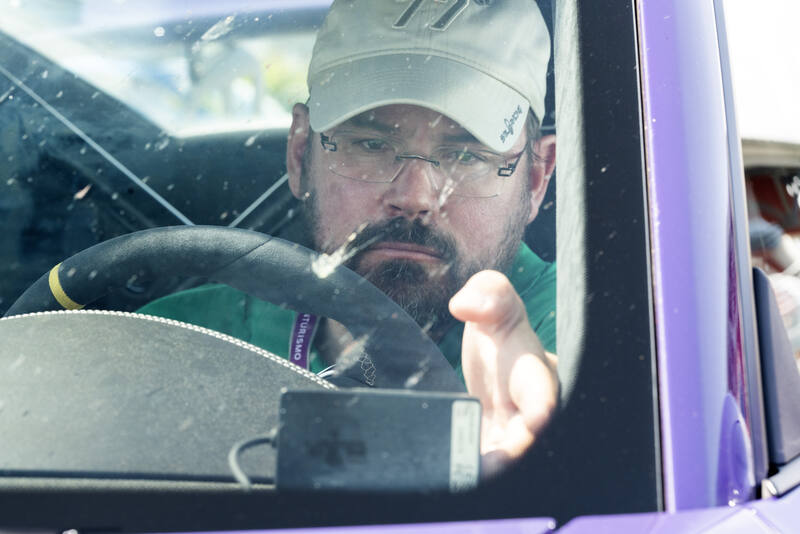 Kenne being extremely focused on his lap timer at the Nurburgring.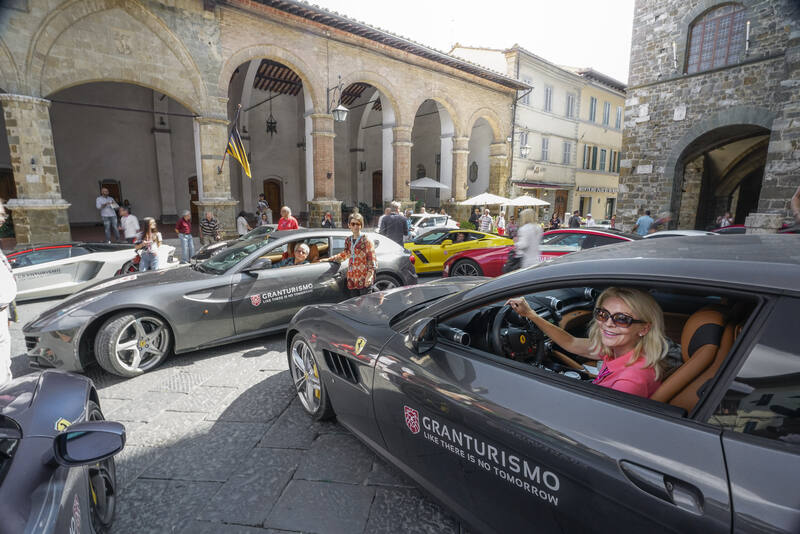 Eli, Nils, and Birgitta waiting to start driving after our lunch stop in Montepulciano.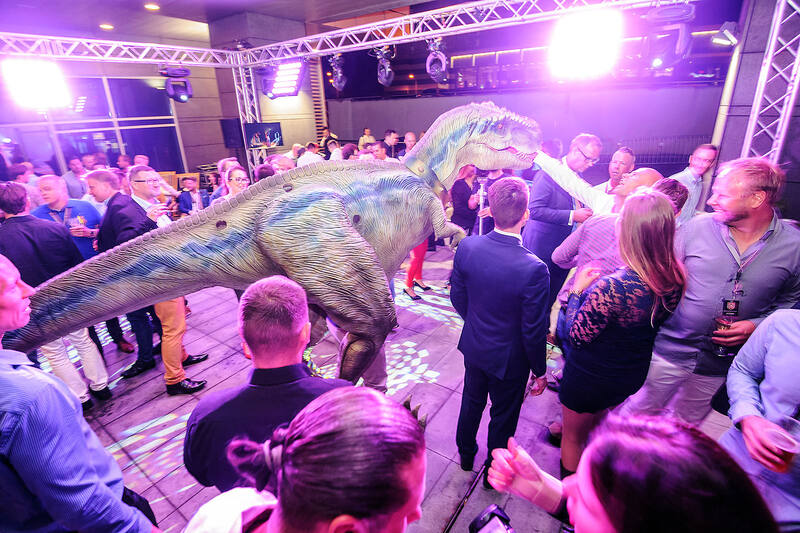 When we brought out our velicoraptor on the dance floor in Poland.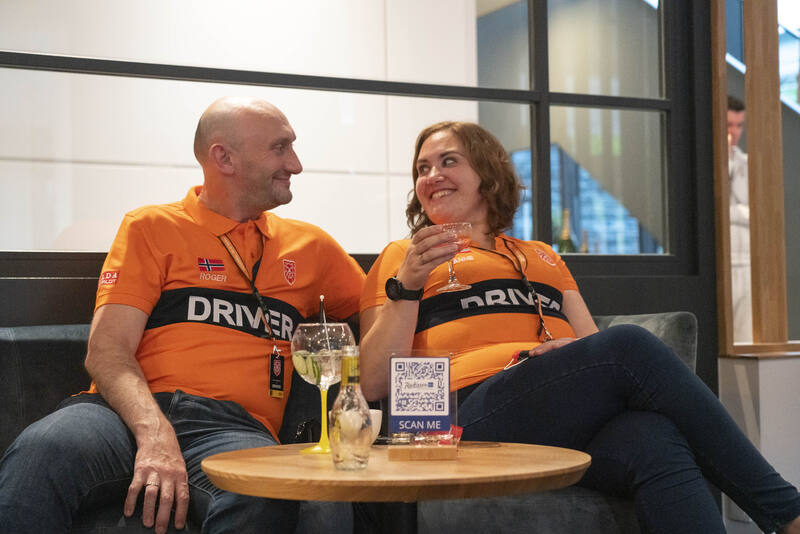 Roger and Anne enjoying a moment on the hotel terrace in Spa-Francorchamps.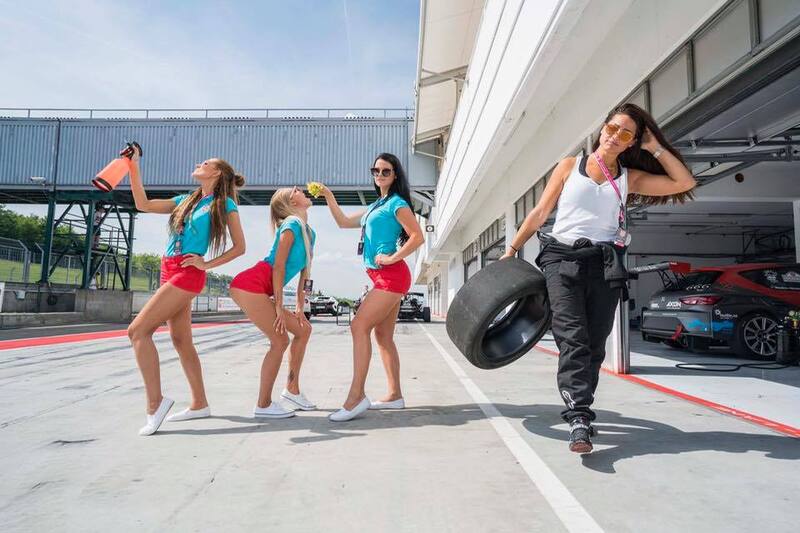 This amazing picture from our event at Hungaroring a few years back. Sophie looking a million dollars with our fantastic Estonian crew Laura, Anna-Liisa, and Liis posing in the background. I have no idea who came up with the idea of this image, but it never fails to make me smile.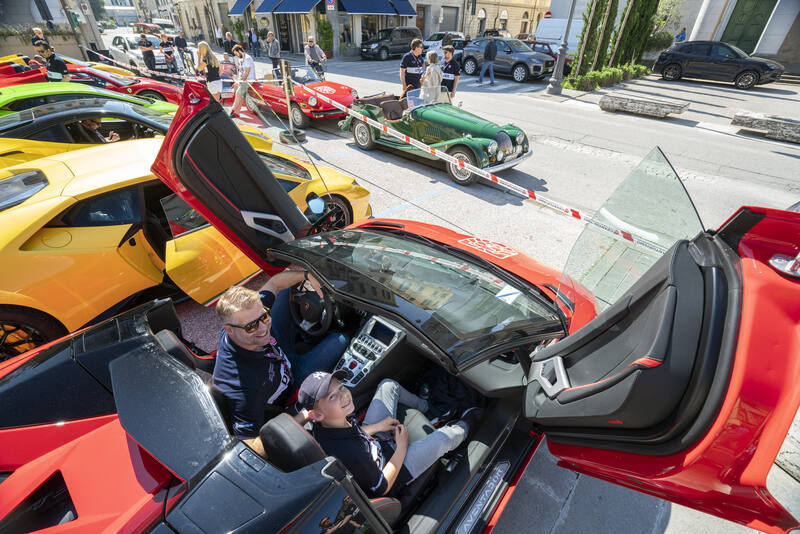 Jonas and his son Dino starting up and revving their Lamborghini Aventador Roadster in Italy. I can hear this picture.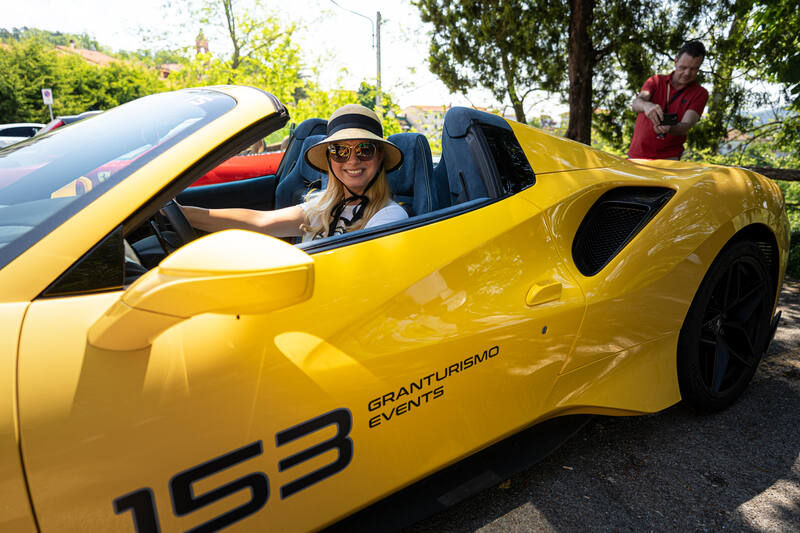 Evita from Hamburg in her Ferrari 488 Pista. From Gran Turismo Riviera in June this year.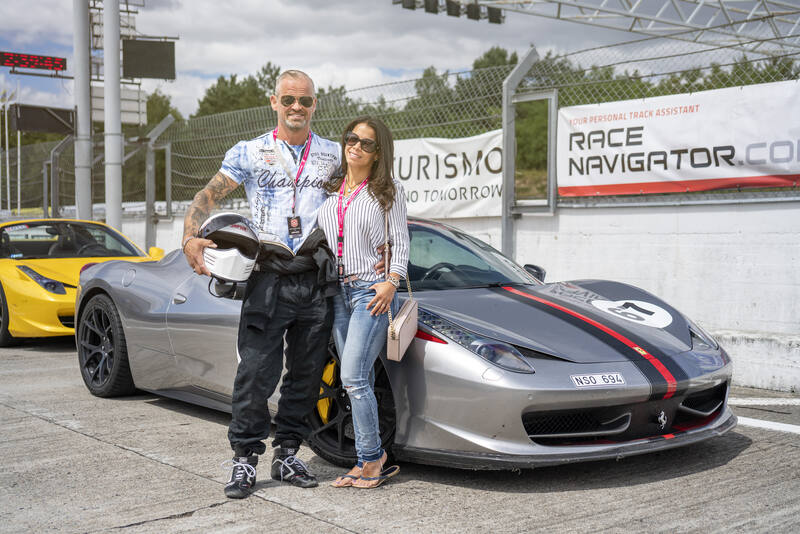 Magnus and Sherezade on Tor Poznan in Poland.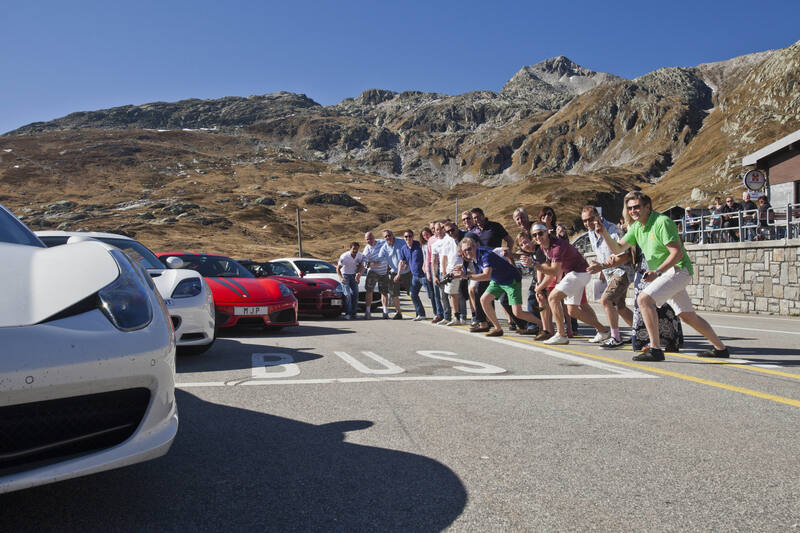 Getting ready for start after a coffee break on the top of the amazing Grimsel Pass in Switzerland. Picture is from Gran Turismo Europa 2012.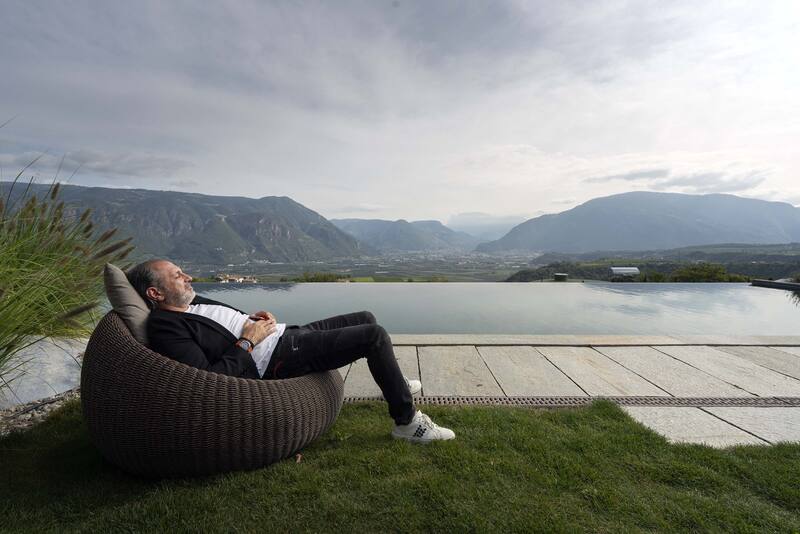 Someone is taking a break after a day's driving on twisty Italian mountain roads.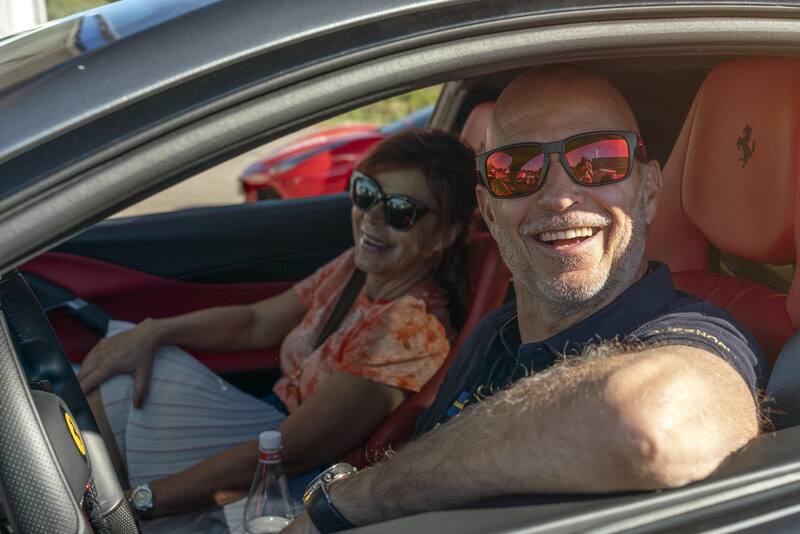 Robby and Lena in a Ferrari 812 Superfast in Tuscany.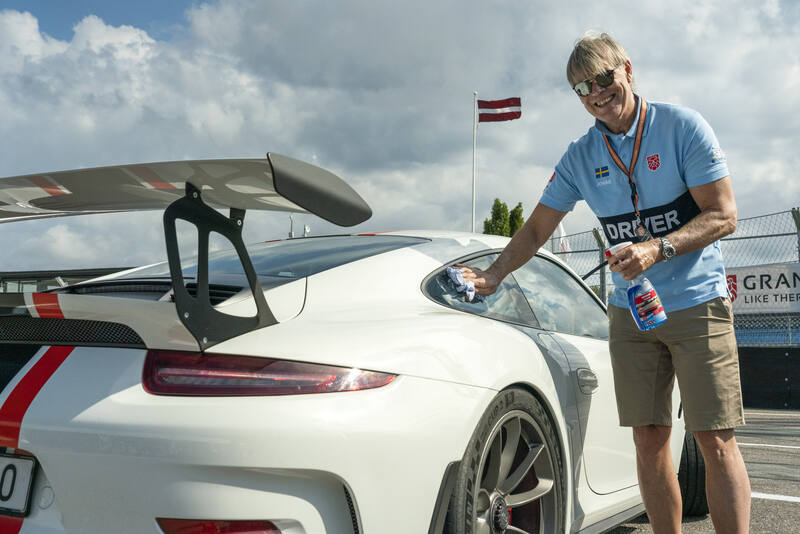 Jonas caught cleaning his Porsche 991 GT3 RS in the pit lane.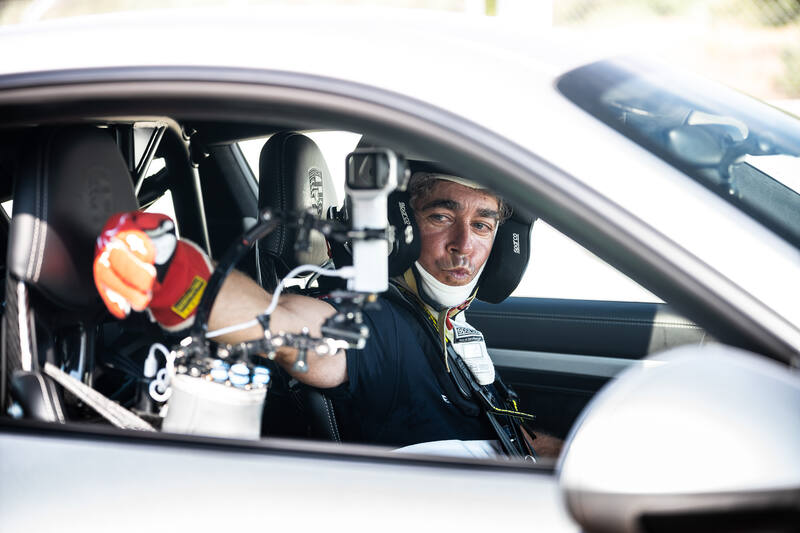 Jesper making friends with our 3D recording rig on Tor Poznan in Poland. The rig is a mannequin with a special camera on the top.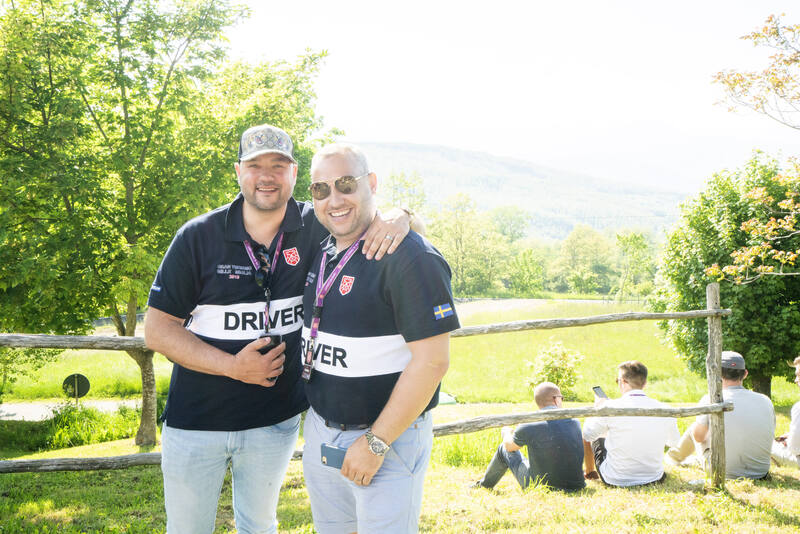 Johan and Fredrik taking a break from the driving on the top of Cisa Pass.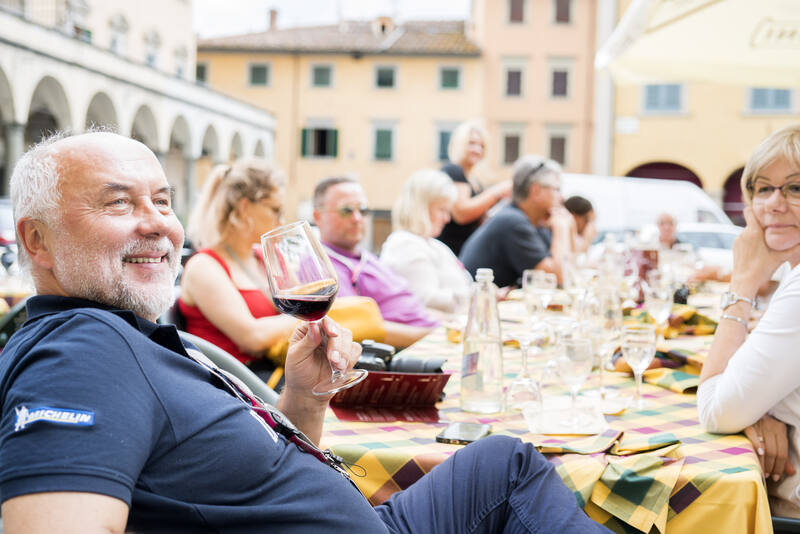 Andrzej enjoying a glass of red wine during a lunch in Chianti.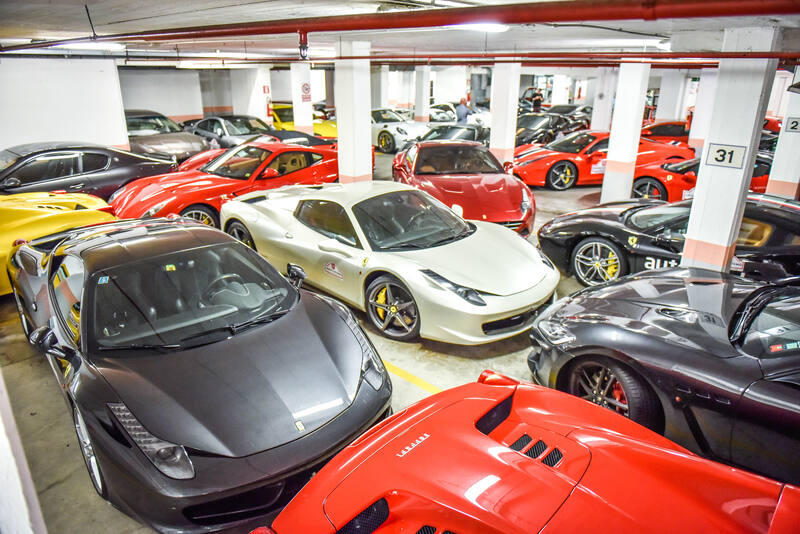 That time we absolutely packed a garage for 20 cars with 38 supercars in Portovenere.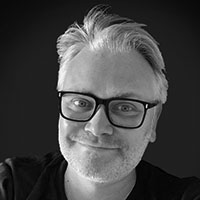 peter@granturismo.org