VIDEO: Thank you for a great 2021 season
Published 2021-10-27 by Peter Ternström
Driving on the Nürburgring, mountain passes in Switzerland and Italy, Portofino, Monaco, and Saint-Tropez. Thank you all drivers for a fantastic 2021 season and hope to see you all in 2022.
The 2022 season
Next year's events start already at the end of January, with our exciting Bobsleigh challenge in St Moritz.
The first supercar event is in the late spring. Gran Turismo Adriatica, our annual tour on the Adriatic coast, is 7-15 of May. 50 supercars are already registered.
We hope to do Gran Turismo Nurburgring in late May or early June. We will have exact dates before Christmas.
In June we are doing our ridiculously luxurious tour from Forte dei Marmi to Portofino, Monaco and Saint-Tropez, Gran Turismo Riviera.
A newcomer to the calendar is Gran Turismo Sardinia. A road trip on the best driving roads in the world. Oh, and the island is extremely pretty, too. Clearest water in the world.
Gran Turismo Polonia is now both a road trip and a track event. It starts in Sopot on the 6th of July, before going to the lake district, Warsaw, Lodz and finally to Poznan and two days on the track.
Later in July, another newcomer in the calendar, Gran Turismo Verso Maranello, a road trip from Scandinavia to Italy, with stops in Warsaw, Prague, Zell am See, Cortina before arriving in Maranello and the famous supercar factories.
Spa-Francorchamps? Maybe at the beginning of August. We have not received any dates from the track yet. Hopefully, we have dates before Christmas.
Our annual heavyweight Alpine and Cote d'Azur tour, Gran Turismo Europa, starts in Zurich next year. Then, it goes to Andermatt, St Moritz before spending two days by Como Lake and later to Monaco and Saint-Tropez.
Gran Turismo Italia starts in Bologna, then goes to Florence, Chianti, Portofino, Garda Lake and finally to Como Lake.
As every year, the season ends with our Tuscan tour. No exact dates are set yet, but we think it is going to be the first weekend of October. We'll be right back.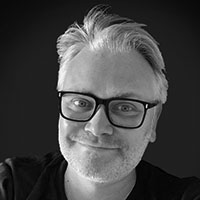 peter@granturismo.org