Mister Kawasaki and the most expensive chicken wings in the world
Published 2022-12-29 by Zdravko Anticic
It's storytime again. You need to sit down, because it's going to be shocking, bordering on disgusting. If you were offended by the rude waiters we wrote about before, you should stop reading here. If you are curious – read on.
Here's the biggest waste of money I've ever heard of. We're going to Forte dei Marmi off the coast of Tuscany, summer of 2018. But first, I want to introduce you to our friend Pietro Bonucelli.
Pietro is a VIP concierge on the Italian Riviera, with Forte dei Marmi as his base. He is the king of the Riviera, helping the world's financial elite with exclusive villas, luxury rental cars, and gigantic yachts. July and August are a spectacle of consumerism, and Pietro is the spider in the web.
One of Pietro's best customers is Japanese. We can call him Mister Kawasaki. He is one of the biggest men in real estate in Tokyo, and has as much money as he wants to spend on the only holiday he has. One week a year, and he wants everything to be at its best. No expenses spared. Mister Kawasaki writes Pietro a blank cheque on arrival, and does not want to be bothered to talk money during the week. It is beneath him. He doesn't want to be bother with such trivialities.
Let's start with the yacht Pietro had rented for the Japanese. It was 140 feet, or 42 meters. It has four luxury cabins and a master suite. A total of four stories high with salons and several large patios. Of course, a sauna and a couple of hot tubs. There's also a garage full of toys like personal watercraft and scuba gear. Seven person crew.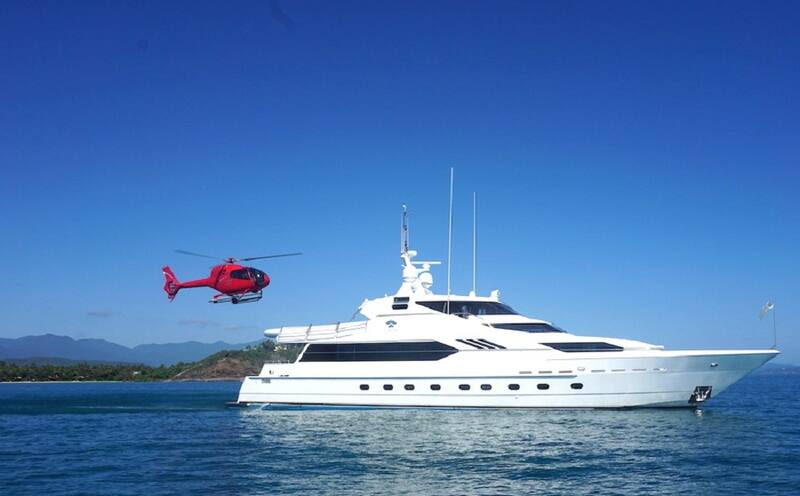 The cost of the boat was €140,000 per week. VAT must be added to this, as well as fuel, crew and all consumption. Things like catering, cooked food and most of all the insane amount of alcohol Mister Kawasaki and his two Japanese friends poured into themselves.
By the end of the week, after a particularly wet afternoon in the hot tub, Mister Kawasaki is tired of all the Italian delicacies arriving on the platters. He no longer wants to eat frutti di mare. Instead he wants Kentucky Fried Chicken. Sitting in the hot tub with a glass of Moet, he explains in rough English, very politely, that they each want a bucket of hot wings for dinner.
"Mister Kawasaki, there is no KFC restaurant in Forte dei Marmi. The closest one is in Florence. It is an hour away by car" replied the staff.
"Hot Wings? Yes? Now?" The Japanese replied with a shy smile.
It was now quite clear that the three Japanese's dinner had to be fried chicken wings. And nothing but KFC would work. They called Pietro and explained the situation. Mister Kawasaki was tired of Italian food and wanted hot wings delivered to the boat immediately.
There was only one solution. Pietro contacted the nearby Cinquale airport. He hired a helicopter with a pilot. When he arrived at the airfield, the engine was already warmed up with the rotor spinning.
Exactly 22 minutes later, they landed in Florence. Specifically, in a car park outside a giant shopping centre called I GIgli. Pietro hurried into the mall and bought four large buckets of hot wings, before rushing out to the waiting helicopter. A sizeable crowd of curious people had gathered around it. How they managed to get a landing permit in a parking lot, I have no idea. However, anything is possible in Italy if you're a billionaire.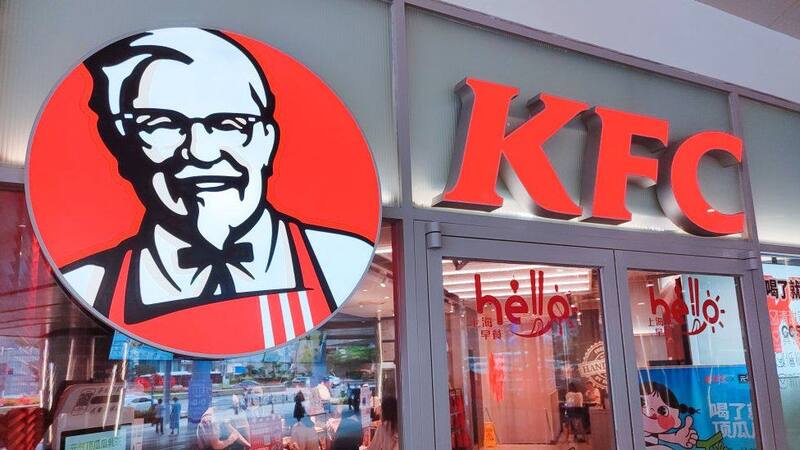 Half an hour later they arrive at Mister Kawasaki's yacht. There is no helicopter pad on the yacht. It's too small. Instead, the pilot hovers over the boat's stern while Pietro winches down a plastic bag of fast food for the boat staff. The chicken wings were still warm. Just the way the Japanese wanted them.
However, the boat's staff noted that Mister Kawasaki and his friends were now asleep. Perhaps they had too much champagne.
The chicken wings were laid out on the saloon table in case they woke up. They didn't. Instead, they woke up early the next morning, having completely forgotten about their order the night before.
Pay? No problem. Total cost for the whole week was just over two million SEK. His chicken wings ccost exactly 13,048 Euros. 13,000 Euros for the helicopter, and 48 Euros for the food. Which ended up being thrown away.
Related
>> Here comes the Swedish banker and his disgusting Italian girlfriend.
>> A road trip from Florence to Maranello, Garda Lake and Cortina. Gran Turismo Italia 2023.
>> The best secret spots in Italy few tourist find.
>> Join us for a road trip in Tuscany in 2023.
>> 12 things to do in Italy for the hardcore Ferrari fan.

zdravko@granturismo.org