The best secret spots in Italy few tourists will ever find
Published 2021-05-03 by Peter Ternström
Here we go. The best spots you will not find in any travel guide to Italy (except ours). Secrets that only the locals know about. Here are our best places in Italy few tourists will ever find.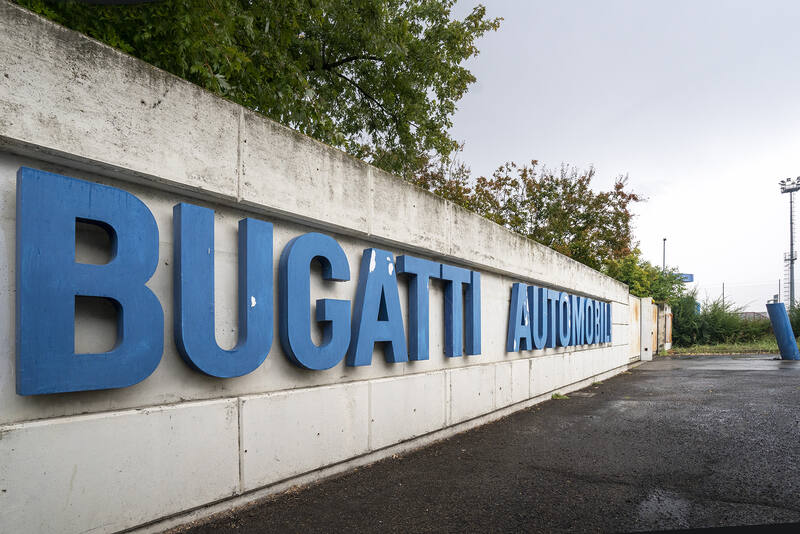 The deserted Bugatti Factory in Modena
Did you know that Bugatti once had a factory near Modena? It was here they produced the EB110, a car that now costs millions of euros. The buildings are now completely deserted. If you are of adventurous spirit they are right there to be visited.
The grey buildings are still there and have reached cult status. Be careful. Pay attention where you step. Don't forget that the buildings have not been maintained in 25 years. It's dangerous but a lot of fun.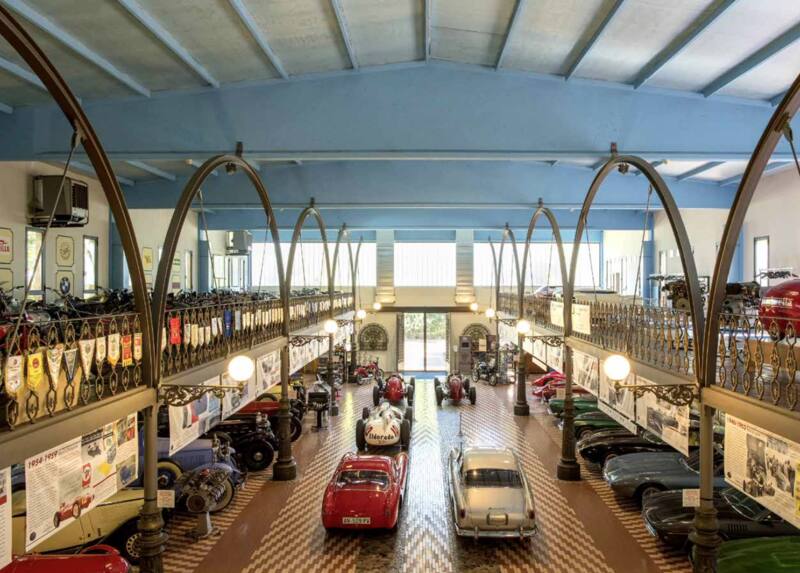 Panini Collection
The Panini family invented the football card system in the 1980s. The famous system with an album where you put small stickers with pictures of football players. This was a great success. Much bigger than the Panini family could imagine. In just a few years, they went from being a small print shop to being a serious business turning over billions of euros.
By the end of the 1980s, Maserati is in crisis. The Panini family buys the entire Maserati museum and moves the cars home to their farm, which is located just southwest of Modena. Today, it is one of the most important classic supercar museums in the world that no one has heard about.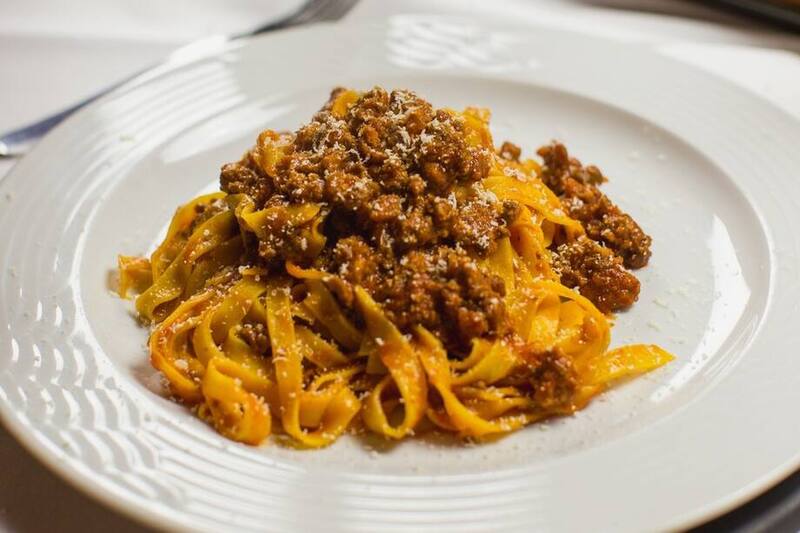 The best Tagliatelle Ragu in the world
Is in Bologna. They invented it, and it is brilliant. Our favourite restaurant serving the top tagliatelle ragu is in a suburb of Bologna. Trattoria della Gigina.
Our second favourite restaurant is Diana, which is in the centre of the city. Both options are great. The professionals don't use Parmiggiano cheese on top. It ruins the taste. Just a friendly word of advice.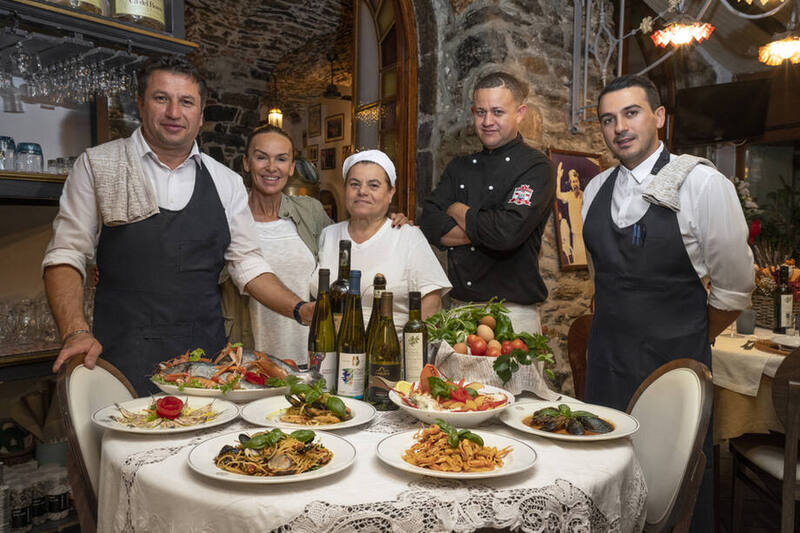 The best Frutti di Mare in the world
Is in Portovenere. Liguria wonderland near La Spezia. The restaurant is in the harbour of Portovenere and is called Trattoria da ISEO. The chef, Giuseppe, is famous. He makes the best Frutti di Mare in the world.
This is no joke or exaggeration. The seafood pasta at this restaurant is really the best. While you are there, be sure to also try spaghetti iseo with curry, and their penne with scampi. You are in for a real treat. Downside? You will never, ever, be able to find equally great Italian seafood again.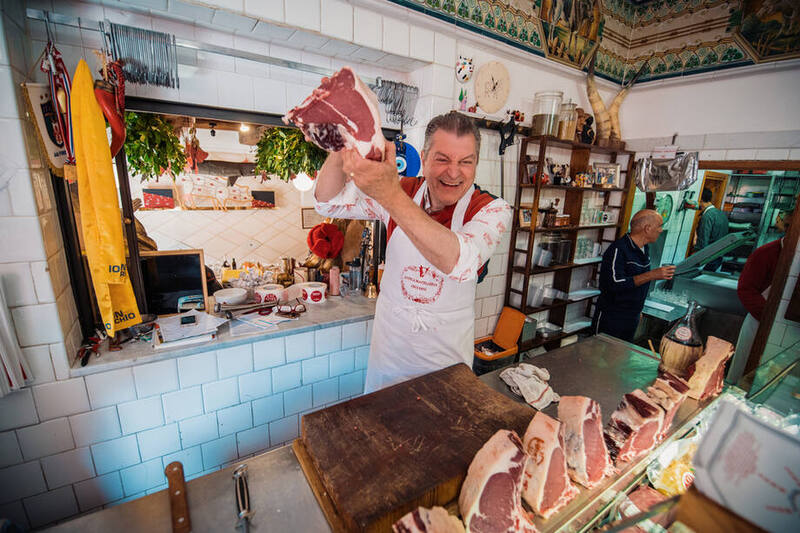 Solociccia in Chianti
Meat lover? Well hello. Want to have a food experience like never before? Welcome to restaurant Solociccia in Panzano, near Greve in Chianti. This is a temple devoted to meat. And, the best source of meat is right around the corner - walking distance from this restaurant. All meat is local.
This place has been the epicentre of Italian meat connoisseurs for many years. The owner, Dario Checcini, is famous in Italy. He has his own cooking show on TV. At his restaurant, you can either go for a classic Florentine steak or an eight-course tasting menu. The prices are very reasonable but you need to book in advance.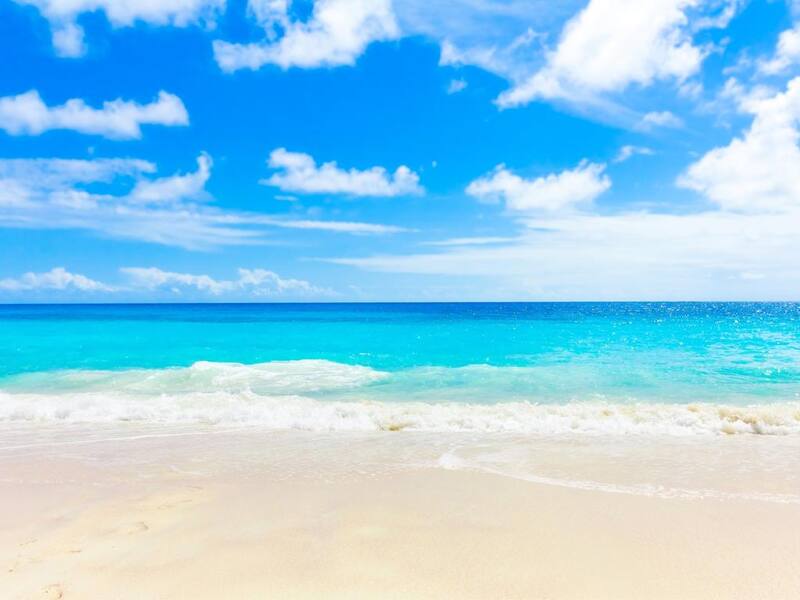 The white beach at Rosignano Solvay
Europe's whitest beach. Perhaps one of the strangest secrets in this post. At the same time something that few people know outside Tuscany.
In the town of Rosignano Marittimo, there is a chemical industry. They make products like bicarbonate, hydrogen peroxide and many other raw materials. A by-product of their huge plant is, among other things, limestone. Since the factory has been around for almost a hundred years, the beach at their factory is ultra white.
There is no other beach in Europe with as white sand as here. The water is crystal clear. Something must be wrong. But it is not. Everything is actually safe. However, I must advise you, to be careful. When the sun shines during the summer it is very easy to get sunburnt here. Use sunscreen. A lot of it. Or you will get third-degree burns in just an hour.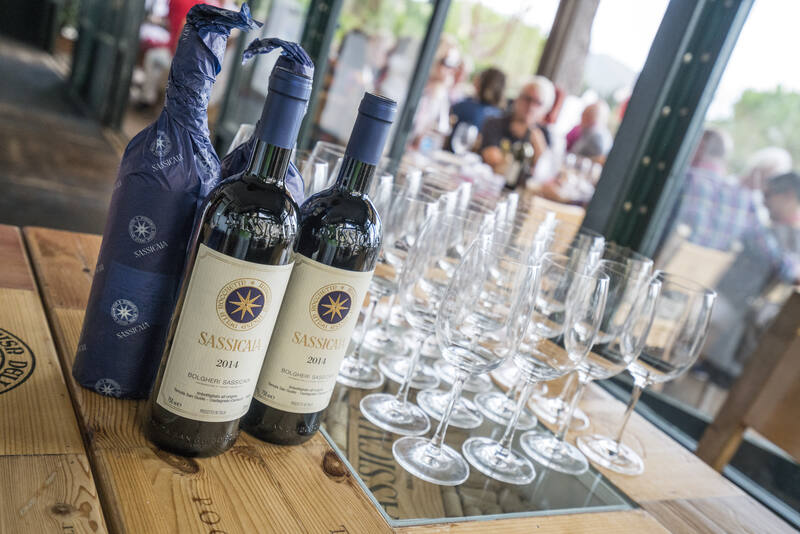 Bolgheri
Italian wine is not just Barolo and Chianti. The little village of Bolgheri near Livorno in Tuscany is fairly unknown to the majority of tourists.
Bolgheri became a recognised winemaking region just recently, earning a DOC classification in 1994. Before, the wines were called "Super Tuscans" and sold under the simpler designations "Vino da Tavola" or "IGT Toscana".
Here, they make the superstar Sassicaia as well as my personal favourites Bruciato and Michele Satta wines.
The village is near Livorno on the Tuscan coast and is a great visit. There are some beautiful bed and breakfasts if you want to stay the night.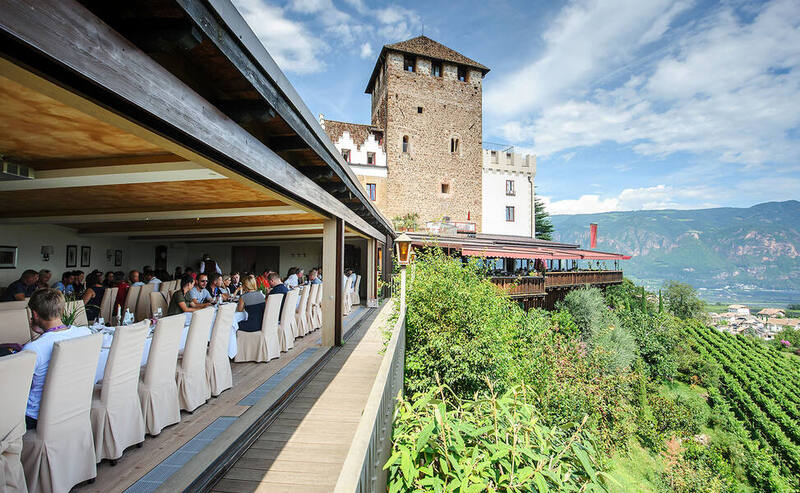 Schloss Korb
Few hotels are as cool and secret as this one. If you are going to Bolzano, ignore everything else. Don't miss this place. This is a small Disney castle. It has 48 rooms, that all are different, and one amazing restaurant.
Arrive in the afternoon, park your car, and relax. Then have a drink at their outdoor restaurant overlooking the entire Bolzano Valley. The view is epic. Hard to describe in words.
This little castle has existed since ancient times and is still owned by the family. The owner loves to entertain his guests. He also has a small collection of classic and contemporary cars in the garage.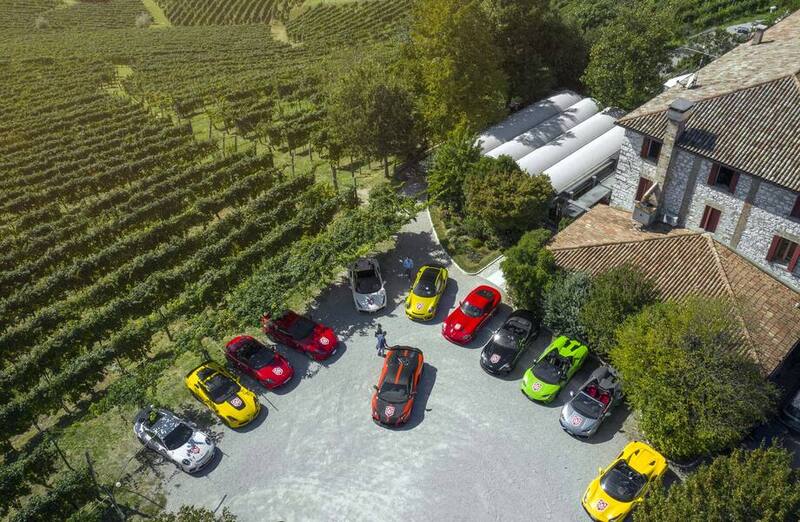 Trattoria alla Cima
Trattoria alla Cima is a vineyard in the Valdobbiadene valley north of Venice. The family-run restaurant has been in business since 1969, founded by Antonio Rebuli. Now, his son Isidoro runs the kitchen.
Food is simply amazing, with many local specialities. Arrive hungry. Before leaving, be sure to purchase a few boxes of their Prosecco. It is one of the best sparkling white wine in Italy.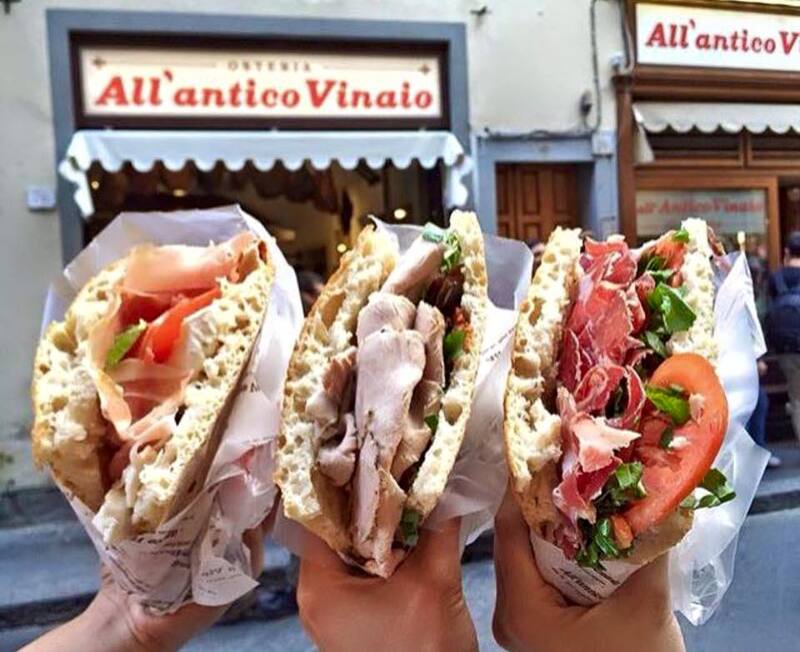 Best Panino in Italy
All'Antico Venaio is the best panino hole-in-the-wall stop in Italy. Arguably, they make the best sandwiches in the country.
It is located in the historical centre of Florence and the panini is legendary. Expect long queues by the little window before you can order. If you are in Florence and want to try something great, go here.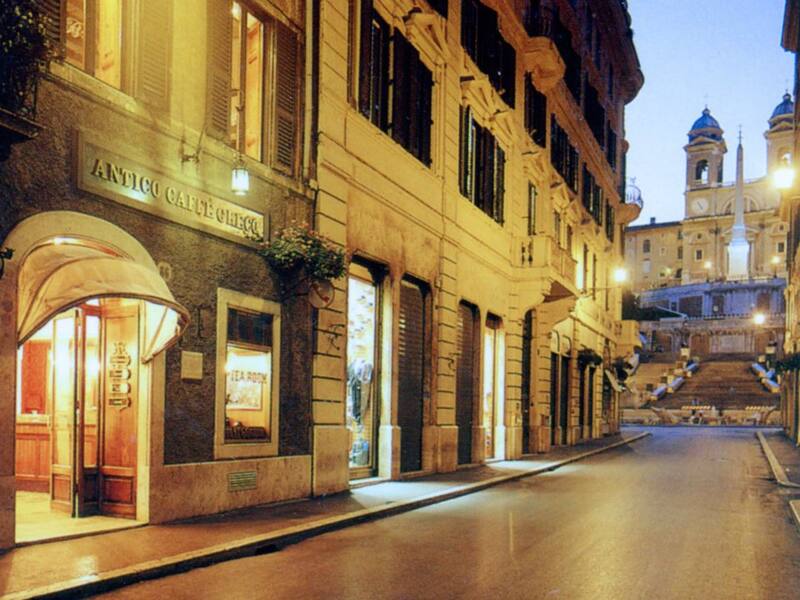 Best Coffee in Italy
Antico Caffè Greco is the most famous coffee bar in Rome. Many say it is the best coffee in the country. Founded already in 1760, it has served coffee since. It is located near the Spanish steps and is a highly recommended stop when in Rome.
As a side note, the only older coffee bar in Italy is Caffe Florian in Venice. It was founded in 1720(!) and is not on this list while it is already incredibly well known.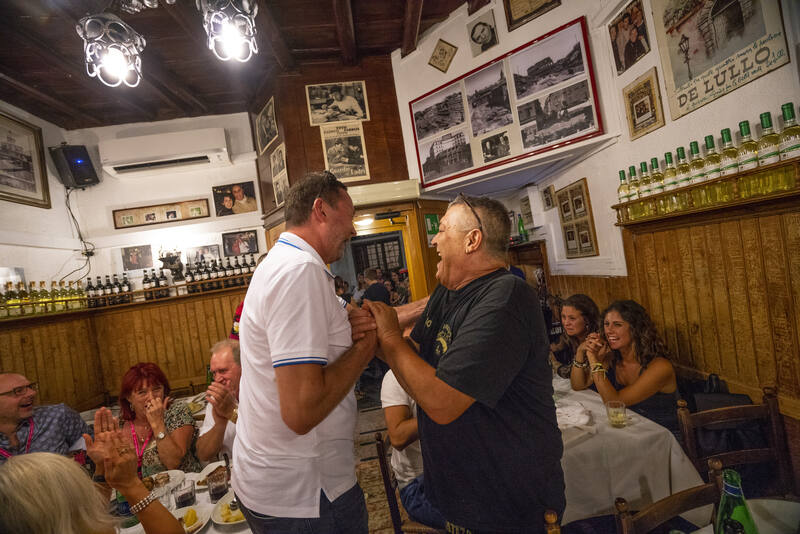 Best insult in Italy
In Rome, there is a fantastic restaurant called La Parolaccia. They serve classic Italian food and they don't have a menu. Instead, it is the chef that decides what you eat this particular evening.
This is not really a restaurant. It is a show. The staff will insult you when you arrive, and insult you again when the food arrives. A very refreshing experience. During the evening the staff will sing obscene versions of popular Italian songs, and everyone is chiming in! It is a great laugh from beginning to end.
The food is great. But it is the show that makes this place such an amazing visit. Not for the faint-hearted. If you understand the humour with the chef arriving dressed as a ballerina with make-up and a meat cleaver asking you if you like your steak, this is the restaurant for you. A reservation is necessary, this restaurant is fully booked every single evening of the year.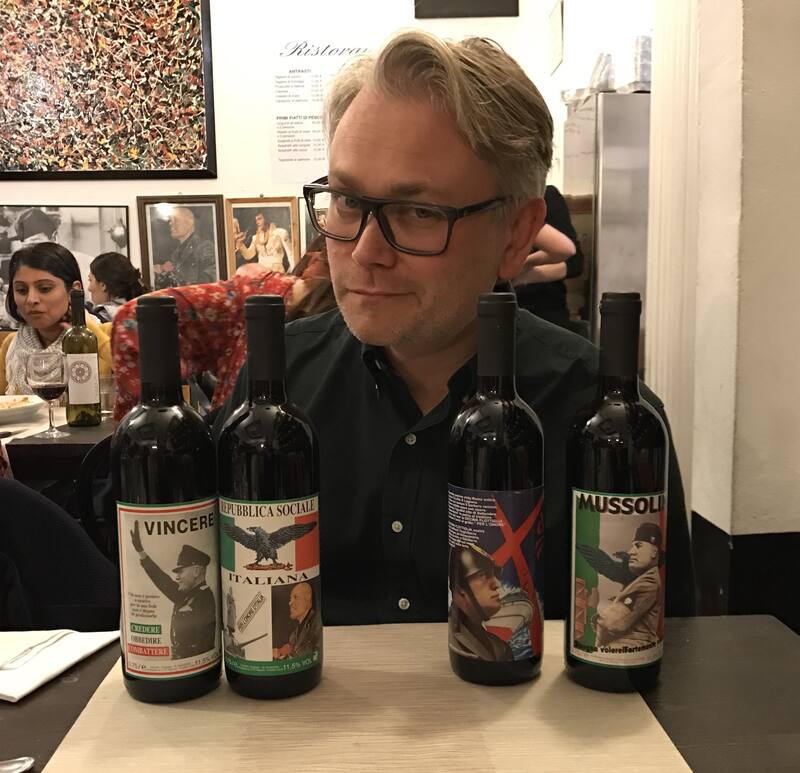 Da Oscar's in Milan
Do you think that the wrong team won the second world war? Well, here you can meet new and old friends who miss Mussolini times. Da Oscar's is an extremely offensive and politically incorrect restaurant in Milan.
On the walls, you will see pictures of Mussolini from the 1930s and the second world war. Il Duce is present everywhere, to a bizarre level. There are also many photographs of Enzo Ferrari, the war and aeroplanes in general.
Every hour, the Italian national anthem is played and the entire restaurant is expected to sing along. It is loud and you better stand up. Or else.
The owner, Oscar himself, looks like a bald-headed villain from a James Bond movie. He is a retired special services operative in the Italian army, cruising the restaurant floor making sure everyone's ideology and values are worthy of a seat in his establishment. Do not, under any circumstances, ask for vegan food.
Da Oscar's is extremely popular. You need to make a reservation months before your visit. Oh, and don't worry, the experience is theatrics. The Italian Nationalist theme is satirical. An extreme form of humour not everyone understands. The food is really good, and if you can take all the offensive jokes you will have an evening you will never forget.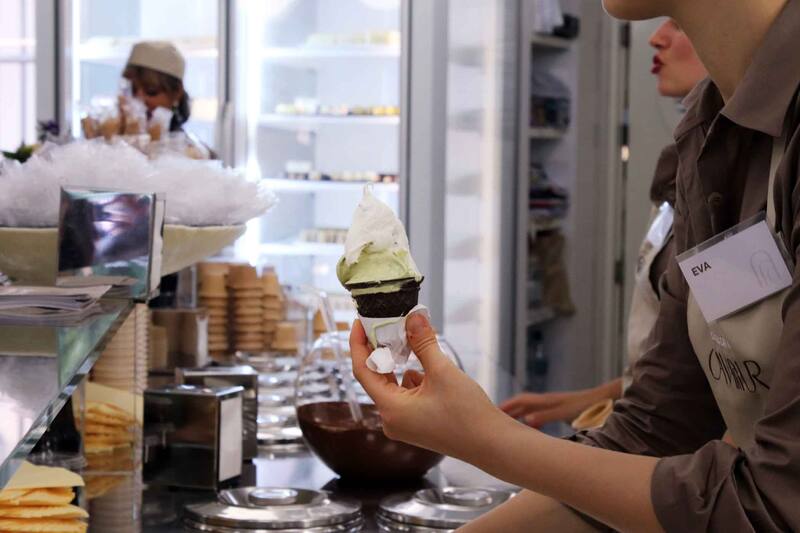 Best ice cream in Italy
Ice cream, or gelato as they say in Italy, was invented in Bologna. There are many really good ice cream parlours in the city. The absolutely top one is Cremeria Cavour on Piazza Cavour. This is the number one ice cream in the city.
What about the best in the world? I asked my friend Simone Schedoni. According to him, the best ice cream on the planet is in Gelateria Casinalbo. It is located in the village of Formigine between Modena and Maranello.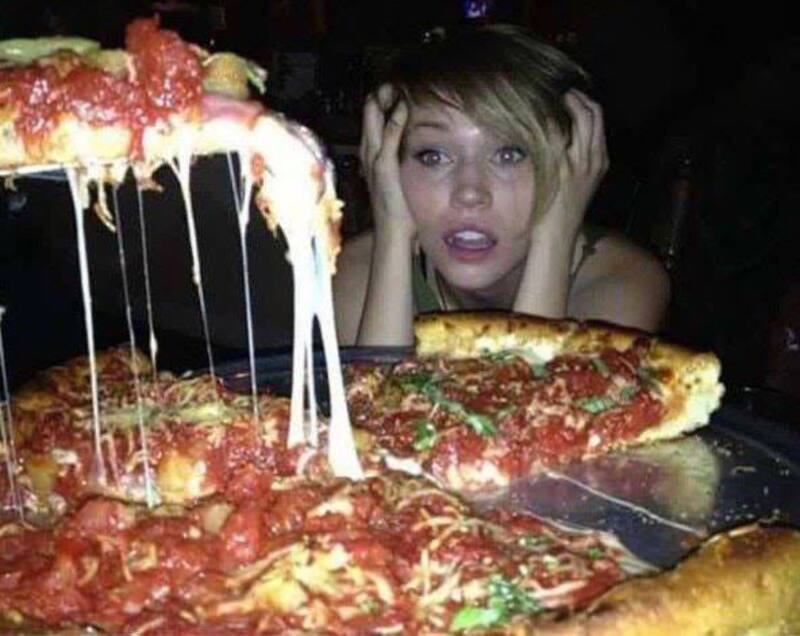 Best pizza in Italy
According to the myth, pizza was invented in Naples. There are many really good Pizza joints in Italy, but let's focus on the one which is the source of the tradition.
If you want to have pizza where it was invented, go to Pizzeria Brandi in Naples. It was here chef Raffaele Esposito made Pizza Margherita to celebrate Umberto the first and Queen Margherita's visit to Naples in 1889.
His pizza had tomatoes, mozzarella and basil on top to represent the colours of the newly formed country of Italy. Pizzeria Brandi exists also today. Go there and have a taste of the true beginnings of the most popular Italian dish in the world.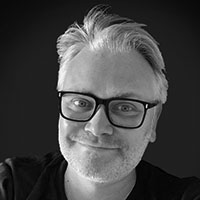 peter@granturismo.org