There is nothing more exciting than a proper road trip in Europe with a super car. On this continent we are blessed with some of the best roads in the world. Driving a Ferrari on Furka pass or Route Napoleon, with the howling sound of a high revving engine bouncing off the mountains? It is Priceless. You need to experience it to fully comprehend this euphoric sensation.
We have been organising road trips for super car owners for quite some time now. The first tour was in 2002, organised for super car owners in Stockholm, Sweden. Since then we have been to pretty much every "best" road in Europe. Stelvio pass, the Furka-Grimsel combination, Grossglockner, Passo della Futa - you name it. With our events we have brought our drivers to almost every possible corner of Europe.
Now, regardless if you choose to join us for a tour, or to give it a go by yourself, we have some valuable advise. Advise that we are confident in giving after over 15 years of first hand experience on the road.
Here we go. Our first tip. Important. The best road in the world is NOT the Stelvio Pass. Jeremy Clarkson has sold you a lie. Albeit scenic, the driving is not very good. The amount of tourist buses, bicycles and traffic completely ruins the fun. With a super car, you will struggle in all the really tight bends. Sure, drive it to check off an item from your bucket list. But, don't have too high expectations.
Now, there are many very good driving roads in Europe. Much better than the Stelvio Pass. We have selected six for you. There is no internal order between these six. They are all equally great roads to drive.
Via Aurelia - SS1 - between La Spezia and Sestri Levante (Italy)
Let's start in Italy. Via Aurelia - SS1 - between La Spezia and Sestri Levante. Not only is the road brilliant. You are also in Italy. Close to some of the most beautiful places on the planet. The city of Monterosso al Mare is one of them. It is the most popular city in the Cinque Terre national park. Stunning. Going to Monterosso al Mare? Stay at Bed and Breakfast Sole e Mare. They have the best terrace in town.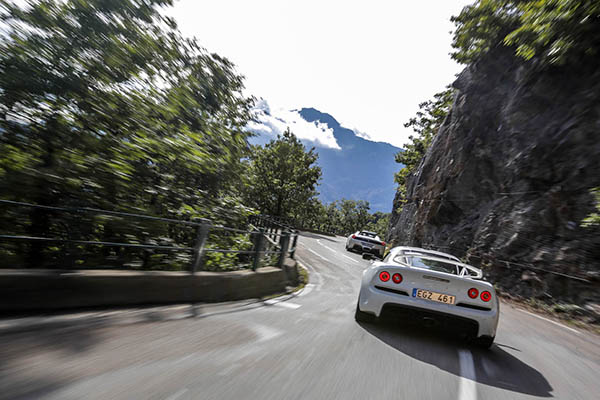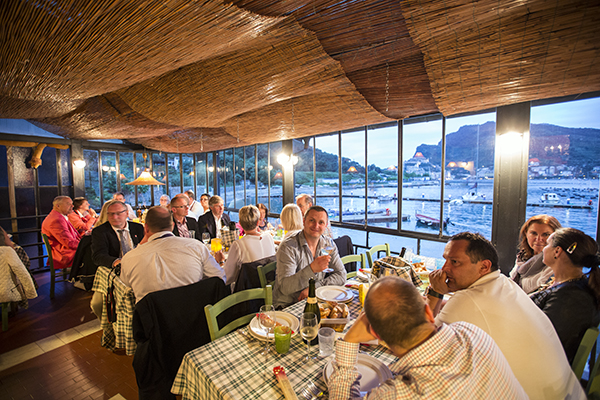 The famous village of Portifino is nearby. Avoid it at all cost. It is an overpriced tourist trap. Also, it has no parking for your car. Instead, go south. 80 km to the south you have Portovenere. Much better. Restaurant ISEO in Portovenere has the best seafood on earth. Seriously, it is this good. The frutti di mare in ISEO is to die for. The owner and master chef - Guiseppe - is a celebrity in Liguria. After trying his food, you will understand.
Grimsel-Furka pass (Switzerland)
Switzerland is full of great alpine passes. Everywhere you go, you will find a twisty road. Our top pick is the Grimsel-Furka pass combination. Start in the early morning from Interlaken. This to avoid the traffic that congests the road later in the day. Go uphill on Grimsel pass. Stop at the peak. Have an espresso. Then, continue downhill. The view is spectacular. In the village of Gletsch, take a left and continue on Furka pass. The part of this road going uphill on Furka pass is the best. It really is. You can easily drive it back and forth the whole day.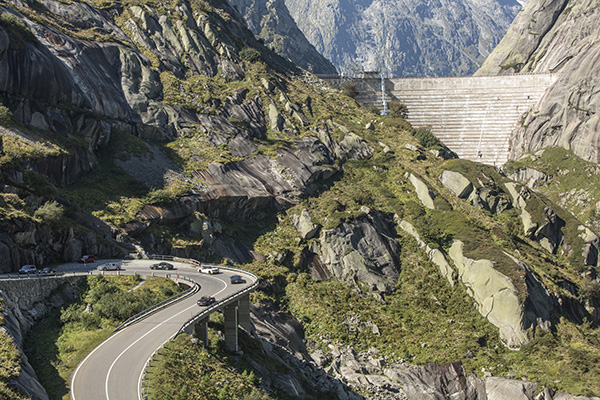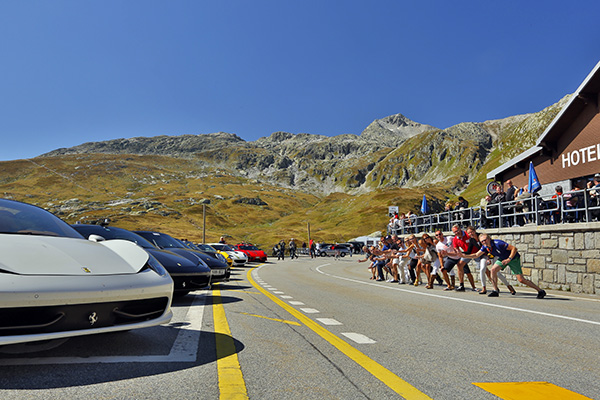 On your way down from Furka peak you will pass the location where they filmed the James Bond movie Goldfinger. Be careful. Keep your eyes on the road. Sometimes the road is very narrow. Scary.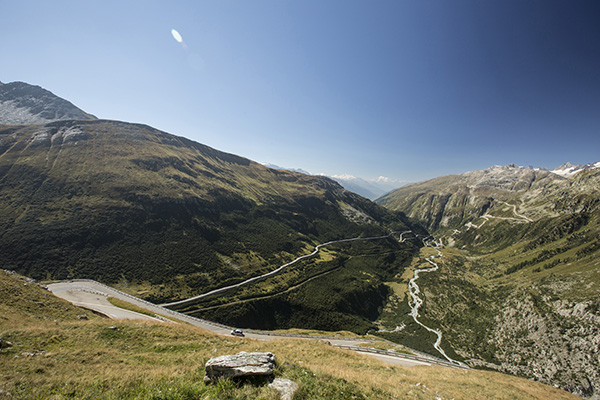 Furka will take you close to the village of Andermatt. A good option is to continue on Passo San Gottardo to the Airolo valley. Or, if you have time, continue on road 19 towards Disentis and the passes that follow. There is a lot to choose from.
Grossglockner high alpine road (Austria)
Now to Austria. Here we have the Grossglocker high alpine road. Of all the roads we suggest, this one is the most scenic. It will take you really high up from sea level. At times a bit scary. The road quality is perfect. It is also a lot of fun to drive. Be careful on the way down that you don't overheat the brakes of your car.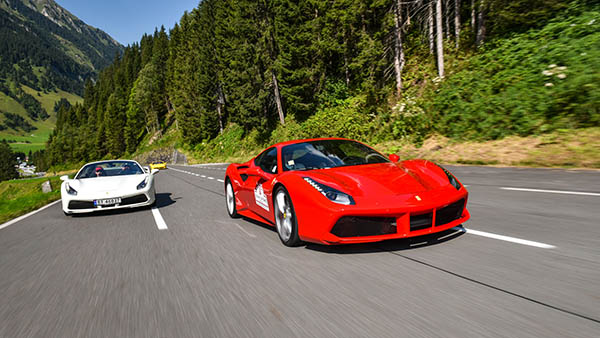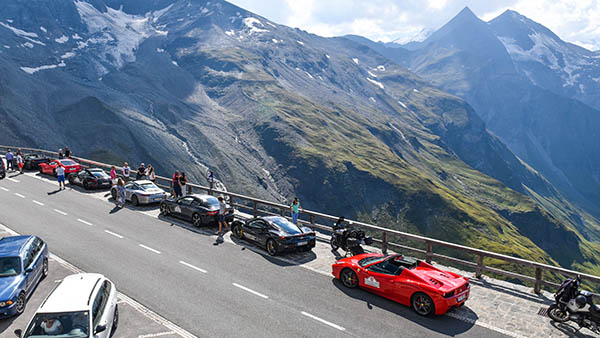 After Grossglockner road, a good place to stop is in Lienz. Looking for a place to stay? Look no further - Grandhotel Lienz is very nice. It also has a great restaurant. Be sure to reserve a table for dinner overlooking the river. Highly recommended.
Route Napoleon (France)
Heard about Route Napoleon in France? You probably have. This is Evo magazine's favourite road. The story is that Napoleon walked this road from the coast to Grenoble two hundred years ago. He had become almost bored to death from being held captive on the island of Elba and had decided to rule France again. He succeeded. After arriving to Paris he became the emperor of France again. Just a few weeks later, he lost the battle of Waterloo. After this, Napoleon chilled down a bit and started dating a lot of really hot women.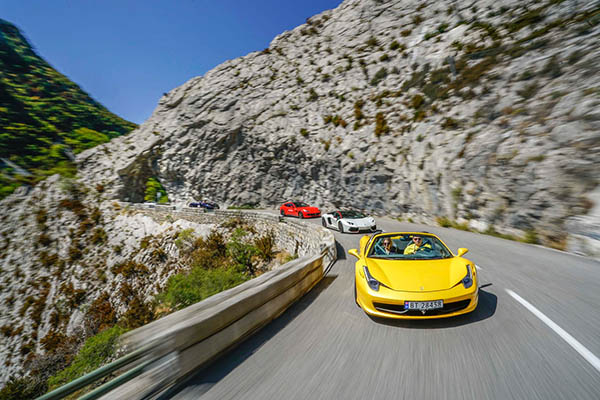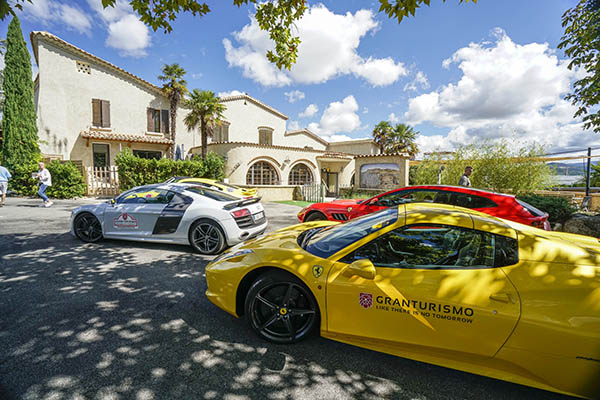 Today, the path he and his henchmen walked from the coast to Grenoble is a road. Hence, the name Route Napoleon. And, a very fine road it is. Especially the part between the village of Gap and Castellane. Insanely fun if you have a fast car. We love it.
Hochalpenstrasse, Schwarzwald (Germany)
Our next suggestion is Germany. Yes, there are some fantastic roads in Germany, too. We have chosen the Hochalpenstrasse in the Black Forest for you. The road starts in the classic luxury destination of Baden-Baden. In Baden-Baden, set the navigation of your car to Mehliskopf. Your GPS will then take you south on route 500. This is, without a doubt, the best driving road in Germany.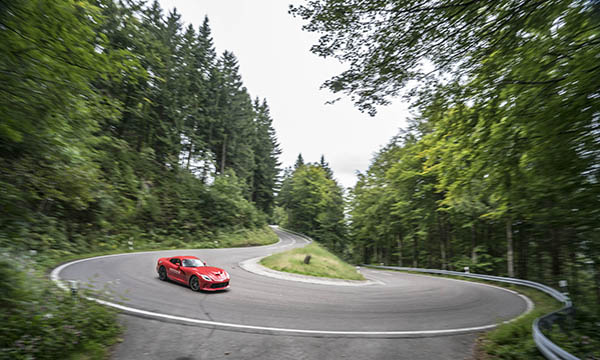 Route 500 in the Black Forest is extremely popular in the summer, so a good plan is to start early in the day. In August, in the peak tourist season, you should start no later than 9 in the morning from Baden-Baden to have the most fun.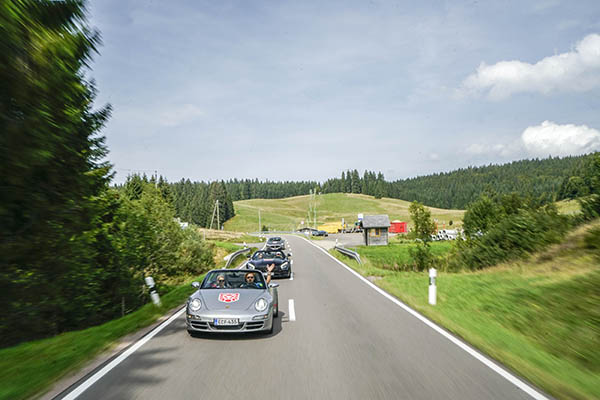 After you reach Mehliskopf, continue on road 500 south. You will pass close to the Wilder See Hornisgrinde reserve. Then set your navigation to Bad Petersdal to continue on the right track.
Stop for lunch? Try the restaurant Die Bergstation. Do not go for the wienerschnitzel. Instead, go for the spinach- and cheese knödel. Enjoy your food together with the priceless view of the valley below. When you are done driving for they day, head to Strasbourg or Mulhouse for the night. Both are good options. If you are heading south, then stay in Basel, which is in Switzerland.
The Magistral (Croatia)
You need to go to Croatia. They have some excellent roads there. Not only is the highway network perfect. Probably on the highest level of highway network perfection in the world. Thank you, European Union, and the hard working people in Germany and Scandinavia who paid for it.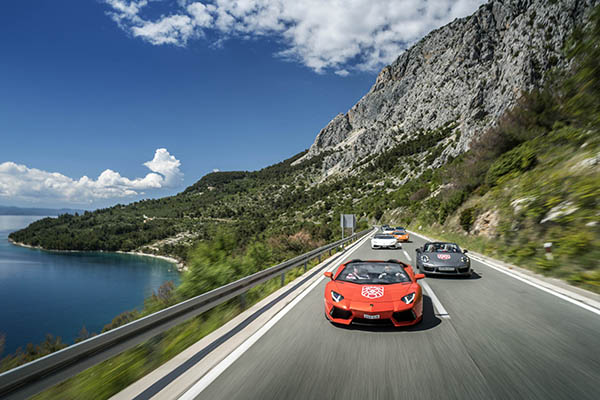 But wait, there is more! Much more. They have a gem that dates back to Titos days. The road is called The Magistral (or E65). It goes along the Croatian Adriatic coast - all the way from Rijeka in the north to the Montenegrin border in the south. You will find yourself enchanted by this twisty road. With mountains on one side and the Adriatic coast on the other. Sometimes there is a hundred meter drop from the edge of the road to the raging sea below. Spectacular. The very best part of the road is between the cities of Senj and Starigrad. Don't miss it. You will thank us later.
While the road passes by the cities of Zadar, Split and Dubrovnik, you have many great places to stop along the way. Our favourite is Hotel Bastion in Zadar. They also have a great restaurant.
Choose the time for your visit wisely. Do not go here during July or August. The road is completely overrun by tourists. The worst are the Dutch camper guys, who will do their best in completely ruining all the fun for you. Try May or September instead.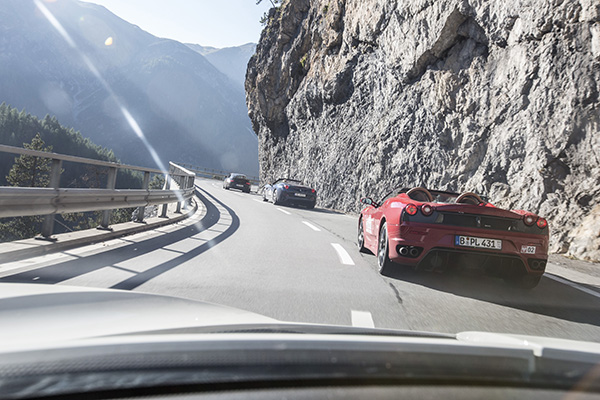 The top eleven tips for surviving a road trip with a super car
Always obey speed limits and driving rules. This is not a racing event. This is not a competition. Take it easy. Drive carefully. Relax. Have fun.
Please drive extra carefully through villages. You bet they love children, too. And they will call the police who will make random arrests to prove their point. Slow down and drive respectfully.
Always use your rear mirror. Have faster traffic catching up? Help them to pass in a safe manner.
Do not, under any circumstances, drink and drive. Getting caught means that you will spend a night in police custody. You will get in to serious trouble. You can drink OR drive. Both are good choices. However, you can never drink AND drive. If you drink, let your co-driver to the driving.
Mountain passes are extremely popular. Not only for super cars, by also for hikers, animals and bicyclists. Bicyclists have a tendency to lose brain matter at the same rate they gain muscles in their legs. Bicycling slowly side-by-side on mountain roads? Oh yes! Especially after that hidden corner you are blasting through at warp speed seven. Consider yourself warned. Pay attention.
Roads become slippery when wet. Some bends are much tighter than you expect. The electronic wizardry in your car will certainly help you to stay out of trouble and on the road - but they can't bend the laws of physics.
Tunnels connect weather systems. If the mountain (that the tunnel is drilled through) is high enough, the weather can be completely different at the entry and the exit. On entry it can be beautiful weather and sun. On exit it can be a snow storm. Don't come shooting out from a tunnel at ridiculous speeds.
Never order an espresso before lunch, or eat your pizza with a fork and a knife. Only tourists do this. It is actually quite embarrassing. Before lunch you order a cappuccino. Pizza is just cut with fork and knife. Then, you eat it with your hands. Furthermore, do not eat spaghetti with a fork and a spoon. Only children do this. You eat your pasta with just the fork.
In some places in Europe (Italy) it is actually quite hard to find 98 octane fuel. Don't worry. Your car will work just fine on 95 octane fuel. The only real difference will be in greater fuel consumption.
Having a co-driver is fantastic. Then, the co-driver can manage the navigation, make and receive phone calls and check the road book for the next waypoint. You can focus on driving the car. As always, the driver is also the DJ in the car and has full control over the sound system. Does he listen to the same song over and over again? Then I guess you are both going to listen to the same song over and over again. As a co-driver, do not interfere or question the drivers choice of music.
Now, the most important tip of them all. You are the captain of your ship. Never, ever, let yourself get bullied or carried away by other participants and their driving style or speed. You drive at your own pace. Relax and have fun. You are on vacation.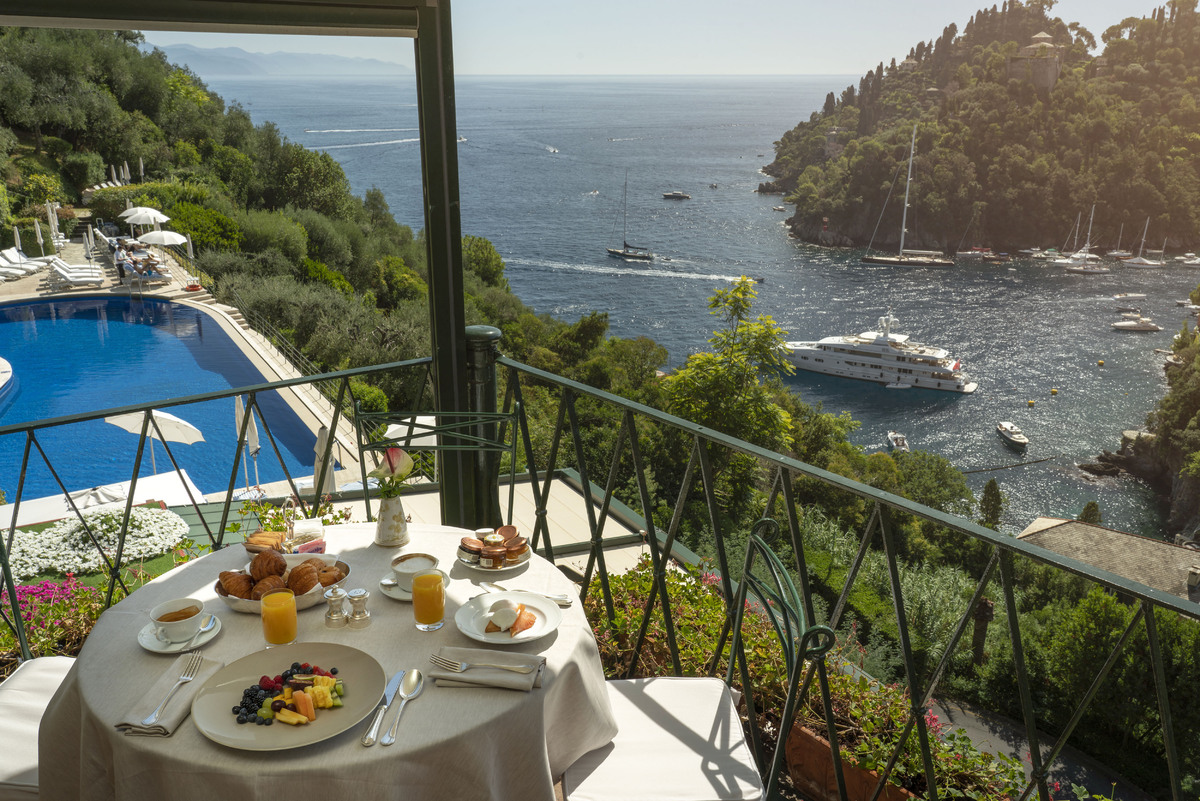 Good luck!
Have a fast car in your garage? What are you waiting for? There are a lot of great roads out there. Our six suggestions above is a very good start.
Regardless if you choose to join us for a tour, or to give it a go by yourself, we would like to wish you good luck in your coming adventures on the road. Drive safely, relax and have fun!
Peter Ternström