The bizarre naming convention of Ferrari cars
Published 2023-01-19 by Zdravko Anticic
Have you ever wondered why Ferrari's car naming system seems a little bit all over the place?
For regular cars, like BMW, Audi, or Mercedes, or other serial production cars, it is pretty simple. You have a 1-series, 2-series etc. Or alternatively, A-Class, B-Class, C-Class, and so on. Sure, sometimes there are outliers, but the general system is very noticeable, and sensible to an onlooker.
Even if we go towards the supercar sphere – Lamborghini famously names their cars in line with Spanish bullfighting culture. Porsche has a decently concise system for their sports car line.
However – if you look at Ferrari, there is a little bit of a mess of numbers, at a quick glance.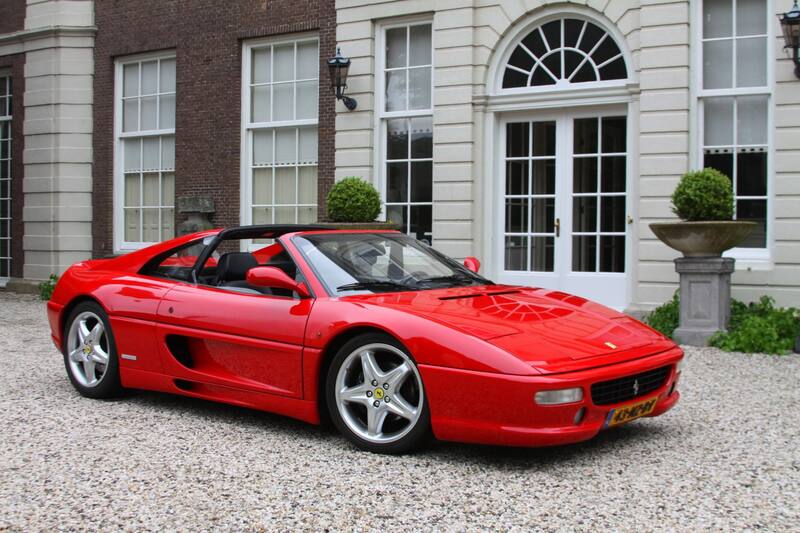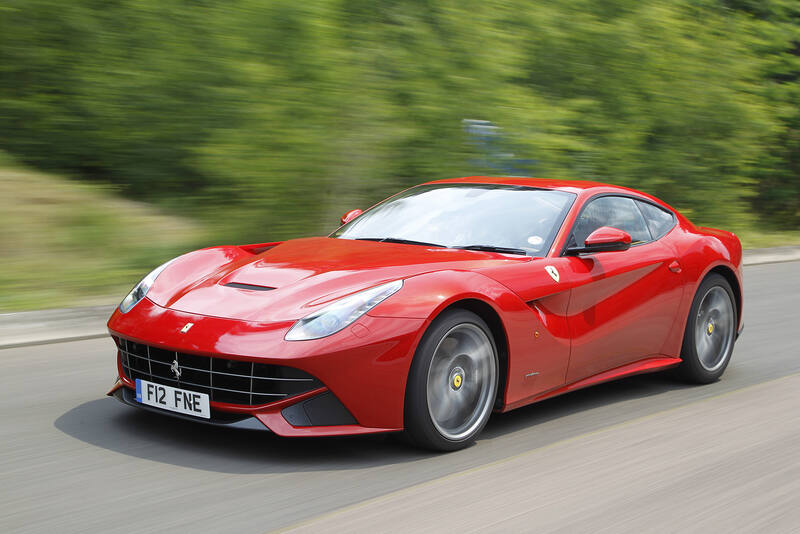 Let's do a little experiment now. Can you figure out what the following Ferrari model names have in common? Ferrari 250, Ferrari 550, Ferrari 812, Ferrari 458.
Well – except for the Ferrari name, not much else! The naming system for each of those models is at least slightly different.
Let me explain.
There are several criteria used to determine a model designation for each car.
Engine displacement – Ferrari 400 America (4.0 Litre V12), Ferrari 550 (5.5 Litre V12), Ferrari 430 (4.3 Litre V8), Ferrari 360 (3.6 Litre V8) 599 (5.999 Litre V12)
Cylinder displacement – Ferrari 250 (2963ccm/12cyl = approx. 250ccm/cyl), 275, 330, 365, 488, and many others follow this convention. In this system, there is often rounding up, or down of the numbers.
A combination of Engine displacement and cylinder count – Ferrari 296 (2.9 Litre V6) Ferrari 458 (4.5 Litre V8) Ferrari 348 (3.4 Litre V8) – Dino 156 (1.5 Litre V6) – Even the 612 Scaglietti (However, with this one, they rounded up a 5.7 Litre engine to a 6.0 just for the name)
A combination of Engine displacement and valves per cylinder – Ferrari 355 (3.5 Litre V8 with 5 valves per cylinder) – A pretty unique case where they wanted to emphasize the performance gain of having 5 valves per cylinder, as opposed to 4.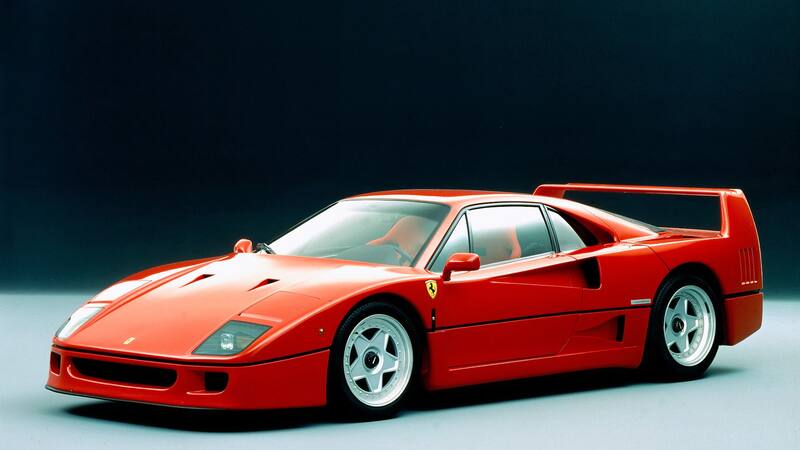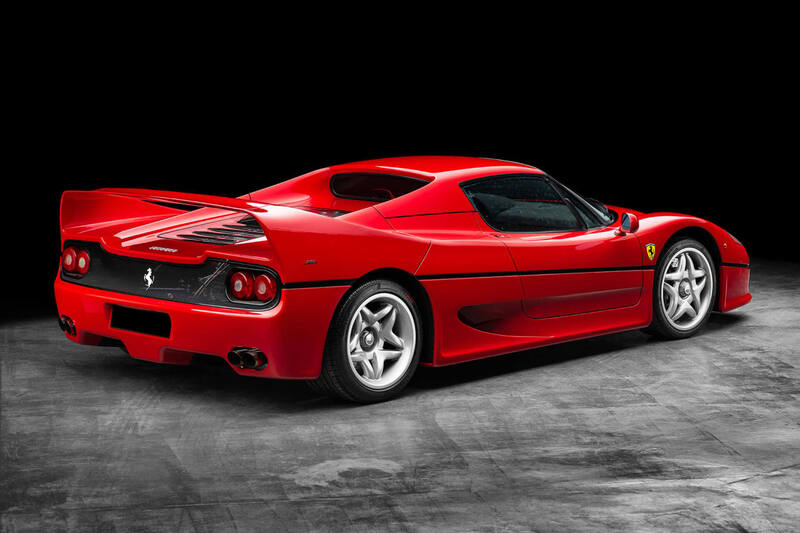 A combination of power and cylinder count – Ferrari 812 (800PS V12)
Others – like the F12 which is just "Ferrari V12"
Specials – Like the F40 and F50 being 40th and 50th anniversary cars respectively. SF90 Stradale sharing the 90th anniversary name with the F1 chasis. Enzo, Dino, LaFerrari, and others.
A car worth mentioning is F8 Tributo. Even though it follows the same naming as the F12, it is quite literally named as a tribute to the V8 architecture and the mid-engine platform that Ferrari has been developing for over 30 years.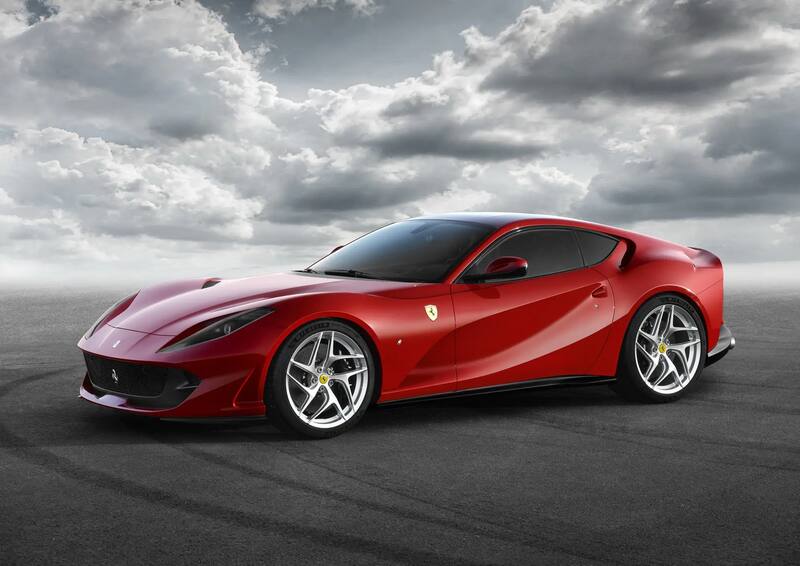 After all of that – there is one more important factor to the naming of these cars. It must sound good when spoken in Italian.
Take for example the 430. It is pronounced 4-30. Not 4-hundred-30. 4-30 like "Four-Thirty". Quattro - trenta. It definitely sounds better than Quattro - Trentotto, which would be the case had they chosen to include the 8 cylinders in the name.
Perhaps this is the cause behind having so many different systems for naming the cars. Once they have several good candidate names using the criteria above, they assumingly choose the one which sounds the best!
Related
>> 12 things to do in Italy for the hardcore Ferrari fan.
>> Sued by Ferrari because they deserved it
>> Join us for a road trip in Italy in September.

zdravko@granturismo.org