Sued by Ferrari because they deserved it
Published 2023-02-05 by Zdravko Anticic
A little warning. Ferrari can sue you if you use your car with malicious intent. Yes, it's actually true. Two high-profile recent court cases are about exactly that. Ferrari owners used their car for marketing purposes, got sued, and lost in court.
Sounds strange? Well, let me explain. It's a little more complicated than it seems.
For starters, if you post pictures on social media with your Ferrari while you're using it, there's absolutely no problem. You're proud of your car, and post pictures of it on Facebook and Instagram in various settings. This is not a problem for Ferrari, quite the opposite. You contribute to the extremely positive image of owning one of the best and most expensive cars on the planet.
What Ferrari's been upset with is something completely different. We can start with the first court case. A famous DJ from Canada, named Deadmau5 (Yes, he spells it that way), wrapped his car in blue psychedelic patterns, his logo, and attended events and concerts with his Ferrari 458 Spider. The car quickly became known as "Purrari" in the media.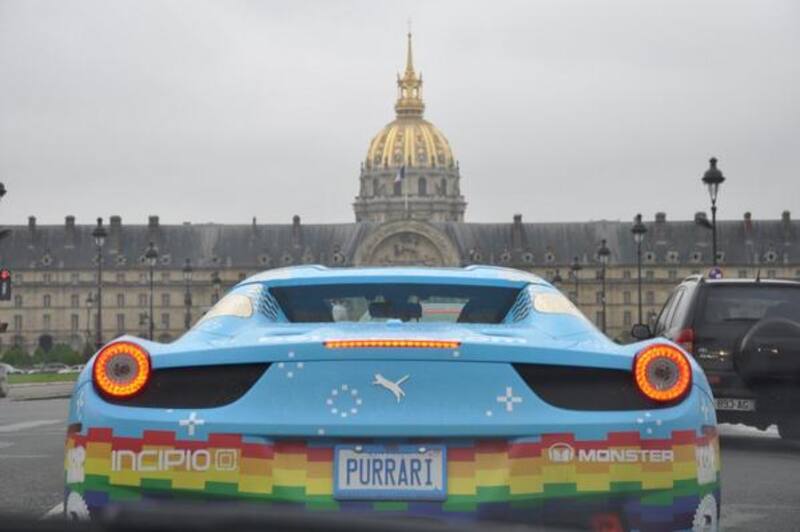 Ferrari did not like this. At all. They felt he was making a mockery of the Ferrari brand, and sent him an angry letter. The livery had to be removed or the Italian company would escalate the issue to a lawsuit. The result was that Deadmau5 removed the wrap, and sold his car.
The second case involves a Swiss clothing designer named Phillip Plein. Phillip Plein is no small player, but a fairly well-known figure among the big brands like Gucci and Prada. His style is burlesque, bordering on distasteful, and has gained some popularity among the nouveau riche crowd.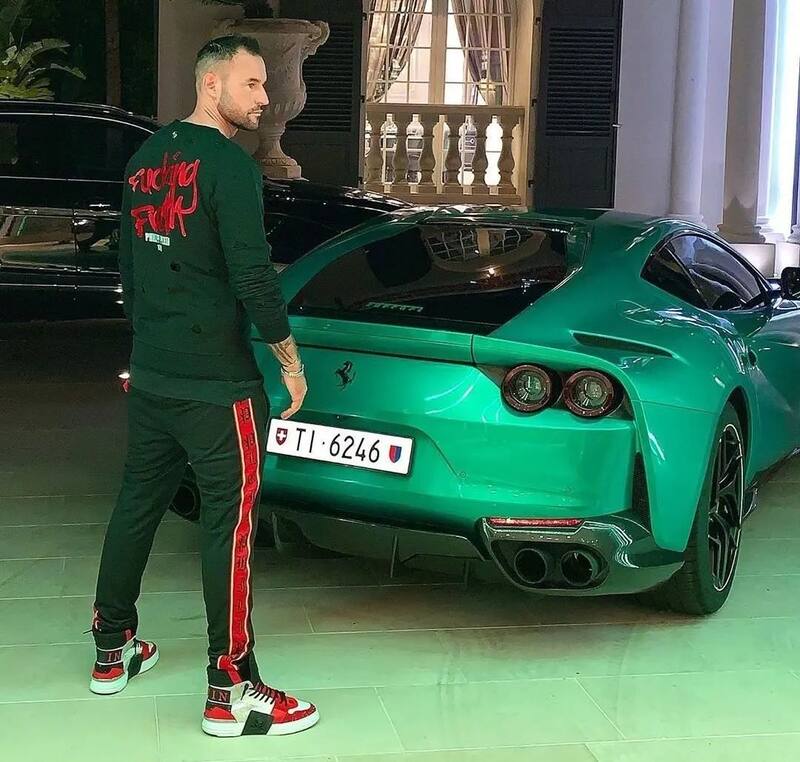 Phillip Plein had a fashion show in Milan in June 2017. There, models had posed with Ferrari cars wearing his clothes. At the same time, cars wrapped with Phillip Plein liveries were driving around Milan. Pictures from the fashion show, and the cars had been posted freely on social media, where they received hundreds of thousands likes.
Again, Ferrari was not happy. They thought their brand was distastefully exploited. The case went to court and Ferrari won. Philipp Plein was ordered to pay 300 000 EUR in damages.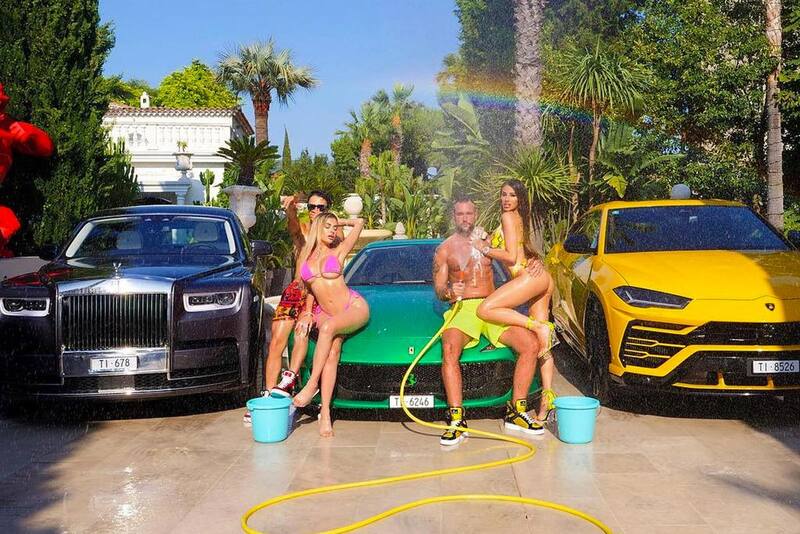 Wow! Does this mean you can't put your company name on a Ferrari you actually own? The answer is no. It's no problem to put a sticker with "Johansson's DIY store" on your nice car. Don't worry. The problem is when Ferrari thinks you've went too far, using the brand for commercial gain – and in a distasteful manner. When it's ugly and makes a mockery of their iconic prancing horse. Johansson's DIY store on a Ferrari you own is perfectly fine, within certain limits.
A car wrapped in blue psychedelic colours and pushed in the media, or a brand whose raison d'etre is all about scandal, is trouble. Ferrari certainly doesn't want to be a part of these messages and will go to court if you don't back off. They feel their brand is being exploited in an unwarranted way and will defend themselves to the bitter end in court. Absolutely correct in my opinion. Nobody wants to see their brand ridiculed or exploited on social media.
There is one more situation that you should be aware of. According to Enzo Ferrari, Ferrari cars can be painted any colour a customer wants – except pink. That's why you can't order a new Ferrari in pink. Any other colour is fine, through Ferrari's Tailor Made programme.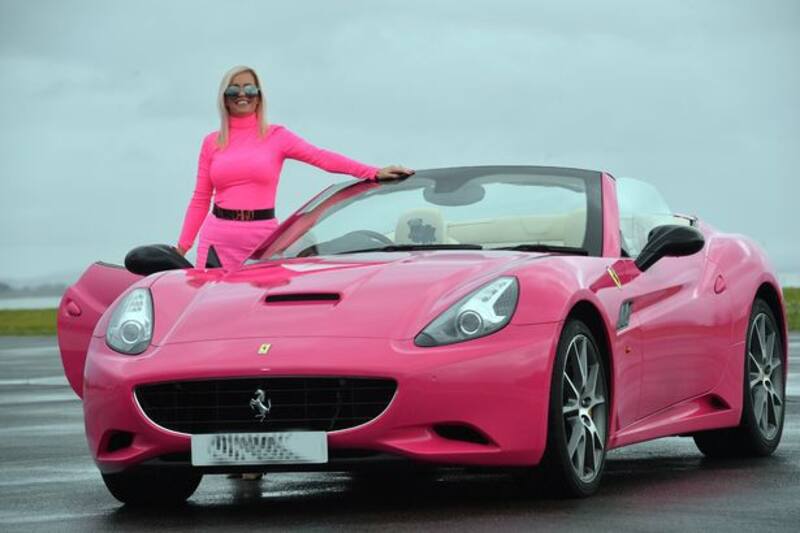 However, if you were to buy a Ferrari and paint it pink, you'd be in trouble. According to my sources, you will be banned, and will never be able to buy a new Ferrari again. That's how tough they are in Maranello. Here, I can totally agree. Who the hell wants to see a pink Ferrari on the road?
Related
>> 12 things to do in Italy for the hardcore Ferrari fan.
>> The bizarre naming convention of Ferrari cars
>> Join us for a road trip in Tuscany with a Ferrari included.

zdravko@granturismo.org