Five reasons why Spa-Francorchamps is the best racing track in the world
Published 2017-07-20 by Administrator
Many say that Spa-Francorchamps is the best racing track in the world. We agree. There is no other track like Spa. Here are the five main reasons everyone loves it so much:
History. The track was built in 1922 and racing started the same year. This makes it one of the oldest tracks in the world. No other track in the world has as much history as Spa-Francorchamps. Spa-Francorchamps hosts Formula one every year, and is a favourite for the drivers. A win here is considered very prestigious. It is sacred ground. Every sports car driver should, at least once in his life, drive on Spa-Francorchamps. It is a serious bucket list item for petrolheads all around the world.
The track is fast, fun and easy to learn. You can learn the track and drive both safe and quite fast in a matter of hours. This makes the track a very enjoyable experience even on your first visit. With its many fast and slow corners, steep hills and declines, this track gives you thrills like no other. It is insanely fun.
It is safe. In comparison to its brutal cousin next door - the Nurburgring - Spa-Francorchamps is a very safe track. It offers the same emotions, driving in a nearly exact same landscape, but the run-off safety zones are just enormous. We are talking about hundreds of meters of asphalt. This is a result of the  safety measures demanded by the F1 circus visiting here every year.
The food is awesome in Belgium. So is the beer. Two glasses of beer from Belgium will knock you off your chair. Visiting the region in the autumn will also mean that you are here during the famous mussel-season. Seafood in October here is just fantastic. Mussels in white wine with fries and aioli - oh my god. And lets not even mention the waffles.
Eau Rouge - the most famous corner in the world. The corner that separates the boys from men. And has done so since the 1920's. It is a true classic that takes real balls to master. To drive it at full speed gives the driver incredible amounts of satisfaction, and bragging rights on an exceptional level.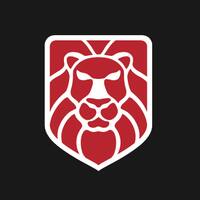 admin@granturismoevents.com
Subscribe to our newsletter
The latest news and stories. All the best roads, hotels and restaurants. Invitations to exciting events. Be the first to know by subscribing to our newsletter.