The top ten pictures from 2016
Published 2017-01-15 by Administrator
Every year there are thousands of pictures taken during our events. From these we select the 30 best ones. Pictures that have that extra touch or that extra something that makes it stand out from the rest.
You have already received the places 11 through 30.
Now, it is time for the top ten
. Enjoy!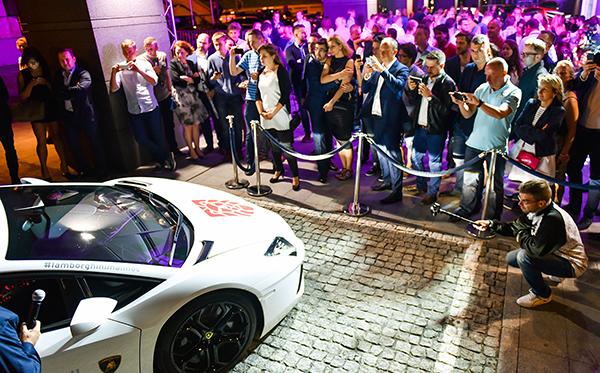 10. Lamborgnini VIP Night during Gran Turismo Polonia
. During the gala and after party in Andersia hotel, Lamborghini showed the Aventador, Huracan and the Huracan Spyder to the guests. Gran Turismo Polonia 2017 has now reached the 150 car limit and is fully booked. Picture by Mick Kok.
>>
Gran Turismo Polonia 2017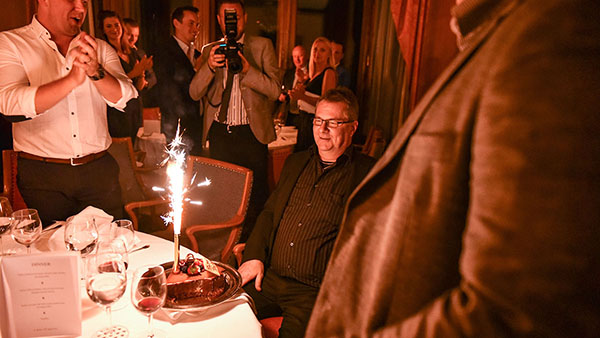 9. Hans Dahlbäck
tried to hide that he was turning 60 during Gran Turismo Europa. Picture taken by Mick Kok in Badrutt's Palace in Sankt Moritz. Gran Turismo Europa 2017 is fully booked.
>>
Gran Turismo Europa 2017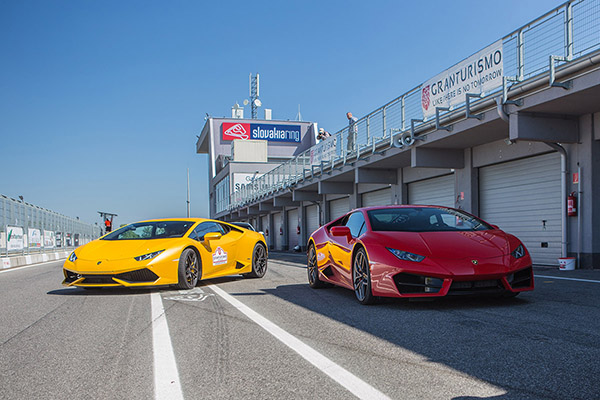 8. Lunch time on Slovakia Ring with sloppy parking
. We like how the yellow car in the sun contrasts to the red car which is in the shade. Gran Turismo Slovakia 2017 is set for 20-23 August. Oh, and we are going to Budapest and Hungaroring just one day before. This means you can do both Hungaroring and Slovakia ring in one go. Picture by Jerzy Jedrzycki.
>>
Gran Turismo Hungaria 2017
(16-19 August)
>>
Gran Turismo Slovakia 2017
 (20-23 August)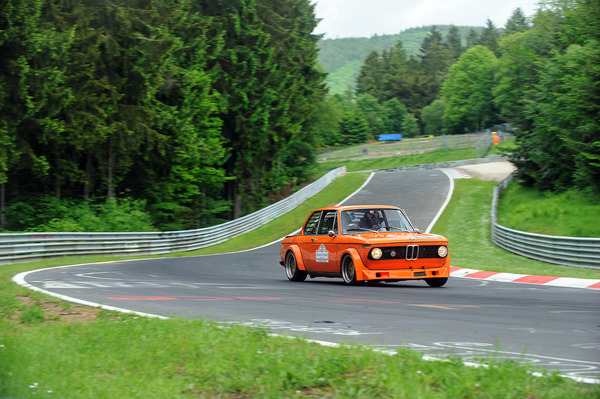 7. This beautiful BMW on Gran Turismo Nurburgring
. We especially like how the orange color contrasts to the track and the trees. Next year we go to Germany and Nurburgring on the 28th of May to 1 June. The event is limited to 140 cars and is already about 50% booked.
>>
Gran Turismo Nurburgring 2017
6. Eau Rouge in a Ferrari 488 GTB.
The best corner in the world in a seriously fast Ferrari. Heaven. Please note the Halda Trackmaster in the windshield. A military grade GPS unit that keeps track on lap times and sends them to the
Halda Race Pilot watch
(on the drivers arm). Picture by James Holm.
This innovative time keeping device was introduced during Gran Turismo Spa 2016. Halda is joining us and our gentlemens cup - 
King of Gran Turismo
for 2017. More info about King of Gran Turismo in about a week.
>>
Gran Turismo Spa 2017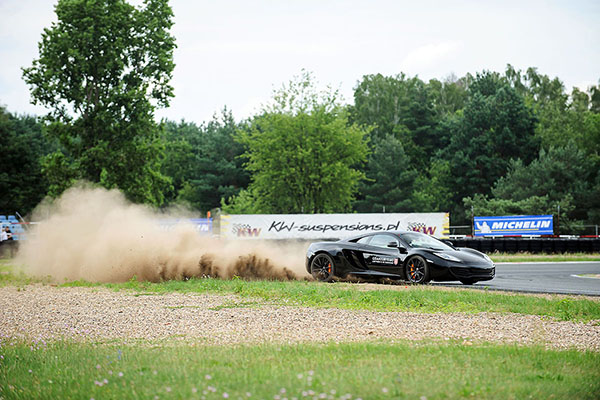 5. Oooppss on Tor Poznan.
A bit too late braking, a bit too much speed led to this exciting moment for the driver of the McLaren. Picture by Stephen Hall.
>>
Gran Turismo Polonia 2017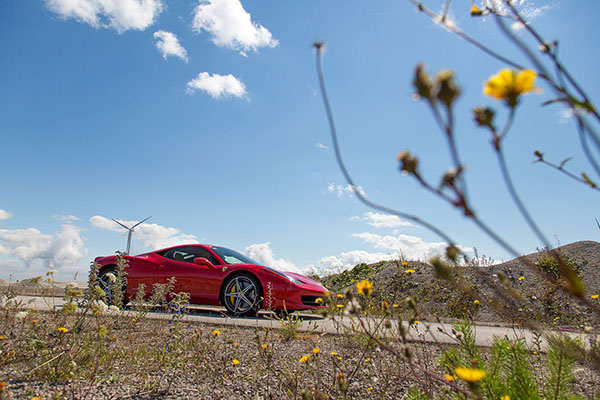 4. Swedish summer on the island of Gotland
. Picture taken on Gotland Ring by Joakim Hjortsberg. Next year we have moved the event on Gotland to 26-30 July, to be in Visby on week 30 instead of 29. Week 30 is much better for us. All Swedish know exactly what we mean. Next year this event is organised by our sister company AutoLife, just like our other Swedish events.
>>
AutoLife Track Day Gotland 2017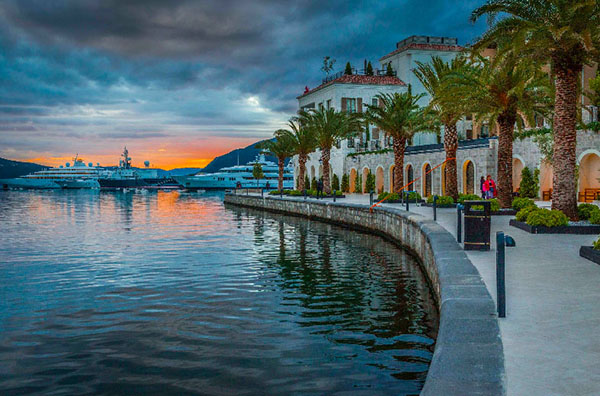 3. Welcome to Tivat in Montenegro.
One of the most beautiful places on the planet. Next year, Gran Turismo Adriatica is 6-14 of May. The event starts in Prague and ends in Split a week later. We have a transport solution with our friends at Eurotransport, that will transport your car to Prague and home from Split. The event is almost fully booked. Picture taken by Ruzdi Ekenheim.
>>
Gran Turismo Adriatica 2017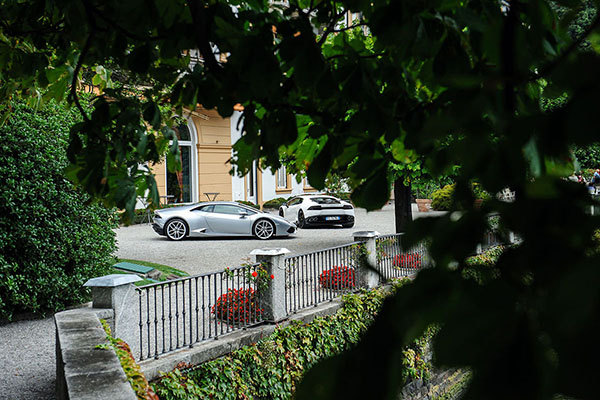 2. Ooh, we love paparazzi style pictures.
This one taken by Stephen Hall in Villa d'Este right before our dinner in Sala Colonne. Villa d'Este requires all guests to wear a dinner jacket and tie in the restaurant. We like this tradition, and are looking forward to visit this fantastic hotel in 2018. Gran Turismo Europa 2017 has a completely new route. It starts in Paris, goes to Luxembourg and Germany, before heading south to Switzerland and France. It ends, as always, in Saint-Tropez. The event is fuly booked since November.
>>
Gran Turismo Europa 2017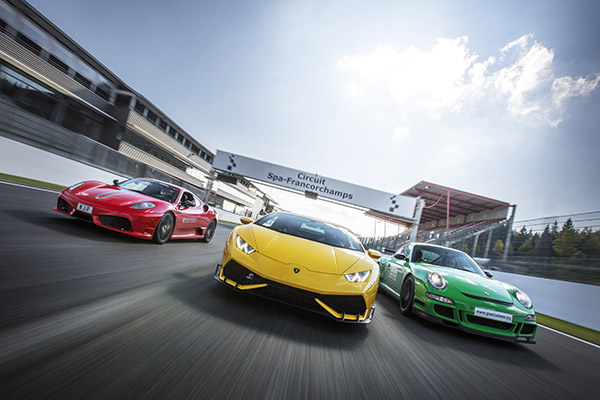 1. Spa-Francorchamps.
 Color composition, good timing with the Spa-Francorchamps gantry over the track in the back and a huge sense of speed. The cars' colours create a 3D-effect that makes the picture even more interesting. We love it. Taken by James Holm.
>>
Gran Turismo Spa 2017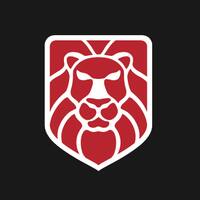 admin@granturismoevents.com