We are sorry, but this event is fully booked.
Gran Turismo Adriatica 2017
Meet the spring on the beautiful Adriatic coast. Starting in Prague and going all the way to Montenegro we are organising the road trip of the decade. Driving on the beautiful coast of Croatia, and visiting places like Zadar, Mostar and Dubrovnik on the way.
Event schedule
The event starts in Prague on the 6th of May, with check-in to the event in the lobby of the Grand Mark Hotel in Prague. The same night we also have dinner and a drivers briefing. Your guides will have some word of advice for this slightly mental road trip with your super car.
The following days we travel. Driving on roads like the famous Adriatic coast road in Croatia and the insanely beautiful mountain roads in Bosnia and Montenegro. We visit exciting cities you might not have been to yet - like Rovinj, Zadar, Mostar and Budva.
Each day will be between three and four hours of driving. Besides driving we do stops along the road for lunch, historic monuments or just to enjoy the view. The time schedule for each day is: breakfast at 9.00, start driving at 10.00, lunch en route, arrival to hotel during the afternoon and dinner at 20.00.
The spirit of adventure
Gran Turismo was founded on the spirit of adventure. This event follows the same tradition. Gran Turismo Adriatica will be another great adventure in the spring of 2017!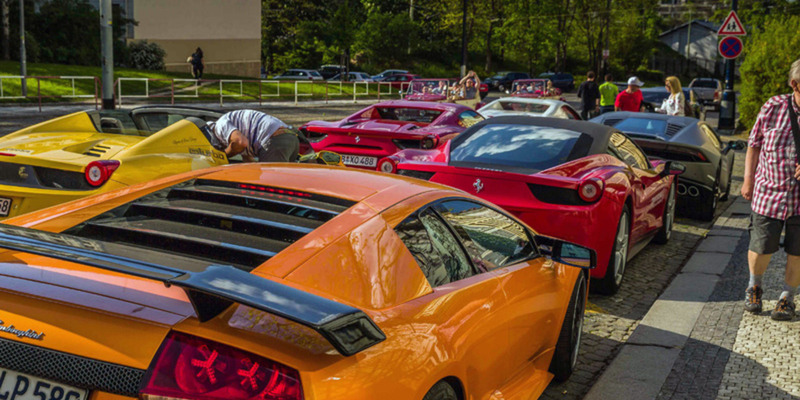 Saturday 6 May - day one - Prague/Czech Republic
Welcome to Prague and the Grand Mark hotel. A five-star hotel right in the middle of the city. Here we check-in to the event and get our welcome packs with badges, the road book with maps and lots of other useful things for your trip with us. Later the same day, at 20.00, we have dinner in the hotel restaurant.
Here you will also meet the other drivers, coming from Sweden, Denmark, Poland, Germany and other European countries. All in all, about 60 new and old friends that you will share all the fun with the coming week on the road.
12.00 - Gran Turismo check-in desk opens in the lobby of Grand Mark Hotel
20.00 - Dinner and briefing in the hotel

Sunday 7 May - day two - Salzburg/Austria
This first day we don't start driving until 14:00. Before, we have brunch in the hotel and prepare our cars. Our first goal - Salzburg - is about four hours driving away. We will be driving south through the Czech Republic and then in to Austria before we reach Salzburg.
12.00 - Brunch in the hotel, Prague
14.00 - Leaving hotel
17.00 - Arrival to the hotel in Salzburg *****
20.00 - Dinner in Salzburg old town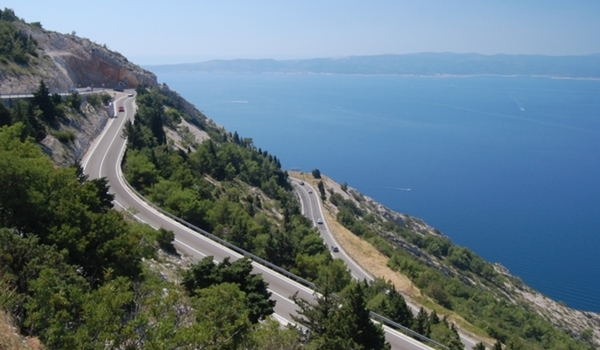 Monday 8 May - day three - Portoroz/Slovenia
Now it is time to hit the Adriatic coast. We do this by continuing driving south through Austria. The really interesting roads start in Slovenia, especially the part heading to the coast from Ljubljana. This night we stay in the coastal city of Portoroz. Dinner in the harbour at 20.00.
10.00 - Leaving hotel
17.00 - Arrival to Kempinski Hotel, Portoroz *****
20.00 - Dinner in the harbour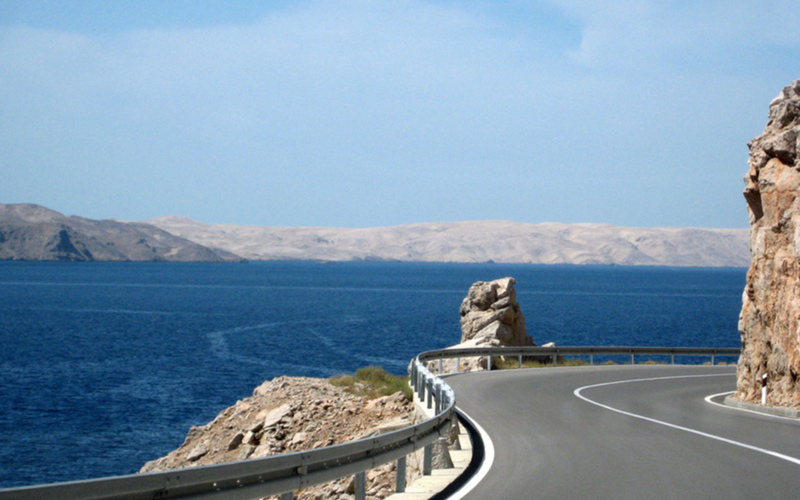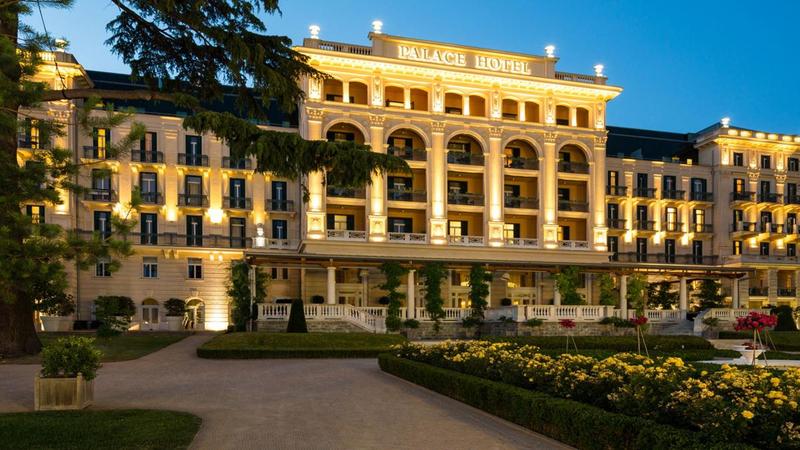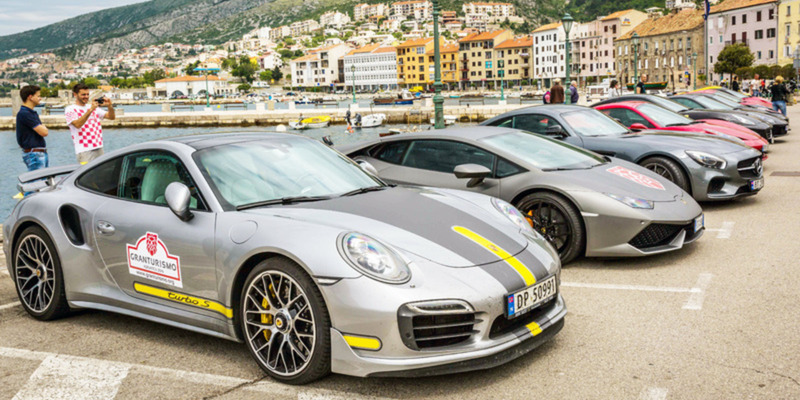 Tuesday 9 May - day four - Zadar/Croatia
We are not sure if you are ready for this. Because this day you are going to experience some really good driving roads. Oh, and the view of the Adriatic Sea is just stunning. Zadar is beautiful, too, and Hotel Bastion is the best in town.
10.00 - Leaving hotel
17.00 - Arrival to Hotel Bastion, Zadar ****
20.00 - Dinner in the hotel
Wednesday 10 May - day five - Mostar/Bosnia
Forget everything you think you know about Bosnia. This place is amazing. The drive to Mostar is amazing, too. So is the city and the famous bridge. Very few places in Europe have the same rich history as Mostar. The Bosnian food is great, too.
10.00 - Leaving hotel
17.00 - Arrival to Hotel Mepas, Mostar *****
17.00 - Welcome party at the Hotel
20.00 - Dinner in Mostar old town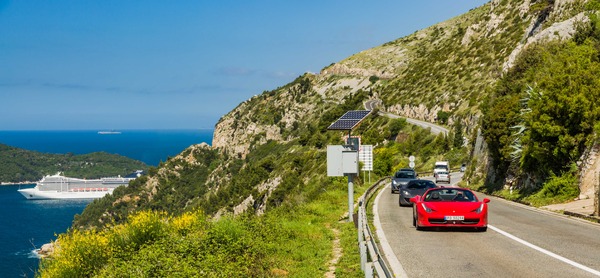 Thursday 11 May - day six - Dubrovnik/Croatia
Seen a show called Game of Thrones? We bet you have. There is a reason why they shoot it in Dubrovnik. You will understand when you get here. Kings landing. This night we stay in Hilton hotel and have dinner in Dubrovnik old town.
10.00 - Leaving hotel
17.00 - Arrival to Hilton Hotel, Dubrovnik *****
20.00 - Dinner in Dubrovnik old town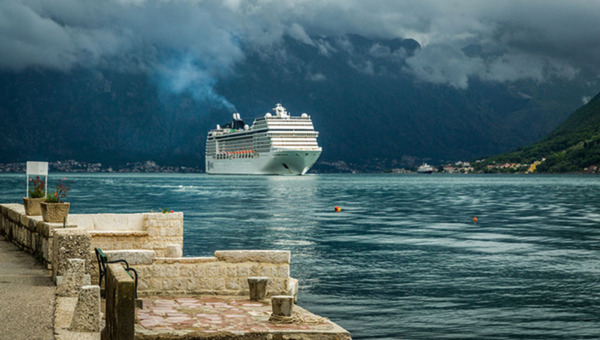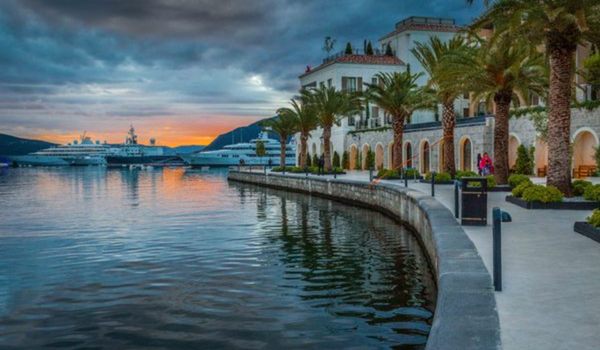 Friday 12 May - day seven - Montenegro
Back to the Adriatic coast and the breath-taking scenic roads of southern Croatia and Montenegro. We will pass through the city of Kotor and continue to Budva. Budva is, after Dubrovnik, a classic Adriatic coast destination, albeit much less known to tourists.
11.00 - Leaving hotel
15.00 - Arrival to Avala Resort, Budva *****
20.00 - Dinner in Budva old town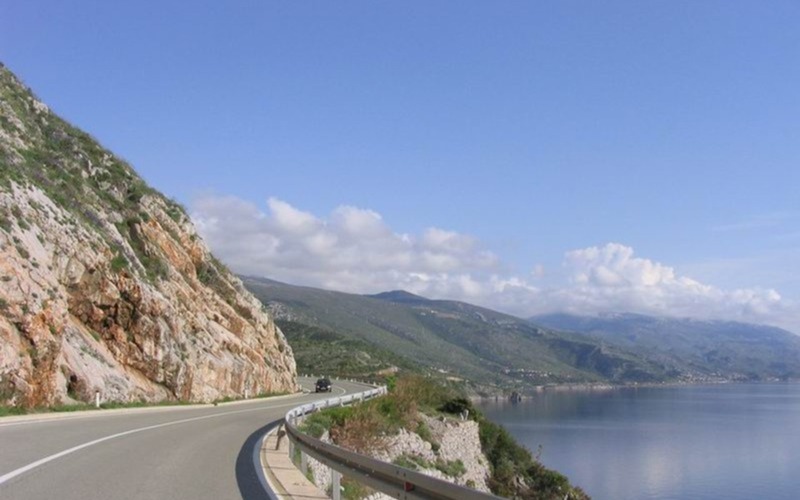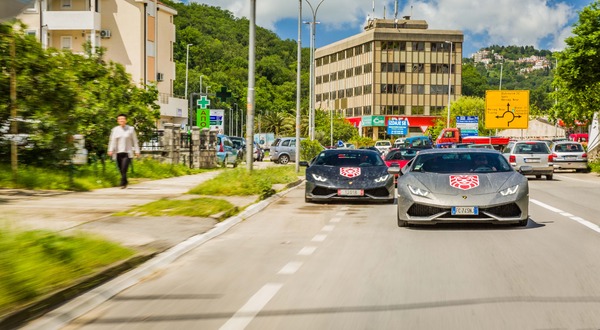 Saturday 13 May - day eight - Split/Croatia
This last day of driving we head north from Budva towards Croatia. We will drive the same awesome coastal road back the same way we came, all the way to Split. In Split, we stay in Hotel Park, arguably the best hotel in town. This final night we spend in Split harbour in a seafood restaurant.
12.00 - Brunch on Avala terrace
13:00 - Leaving hotel
17.00 - Arrival to Hotel Park, Split *****
20.00 - Dinner in Split harbour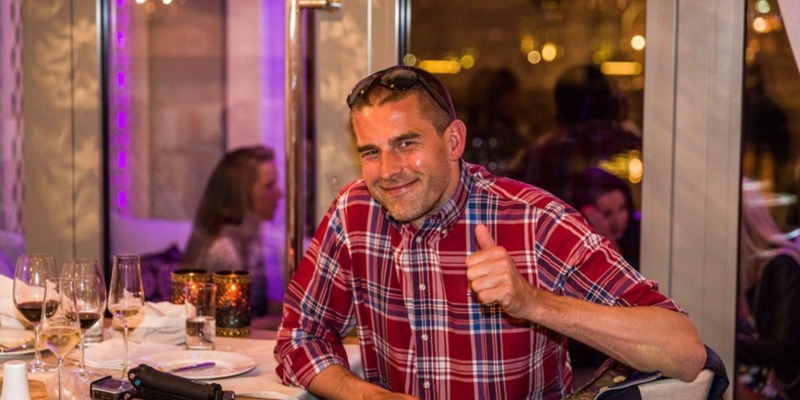 Sunday 14 May - day nine
Thank you for joining us on this event. We hope you had a good time. If you opted for transportation of your car back home, the trailer is waiting for you at the airport.
12.00 - Check out from hotel