A look at the Lamborghini Sterrato
Published 2022-12-10 by Zdravko Anticic
It did not take Lamborghini long to respond to the Porsche 911 Dakar launch. Although the latest addition to the Huracan family was supposed to be presented on December 1 in Miami, Lamborghini jumped the gun a little bit, and allowed us a glimpse of the fast upcoming Lamborghini Sterrato online.
With the advent of Hybridisation, the Sterrato may keep a special place in collector's hearts, not only because of its outrageous off-road features, but also because it will likely be the last model without any hybridisation. Of course, it retains the NA 5.2L V10, the signature of the current-gen Huracan platform. It boasts 602hp (449kW) and 565Nm of torque. This puts it in line with the LP-610-2 EVO in terms of power output.
Looking a little deeper into the details, we can see the very necessary suspension modifications in order to make this car actually work off-road. The ride height is raised to 179mm, which is precisely 44mm higher than a Huracan Evo. Further on, both front and rear track width is increased, 30mm and 34mm respectively, to help stability.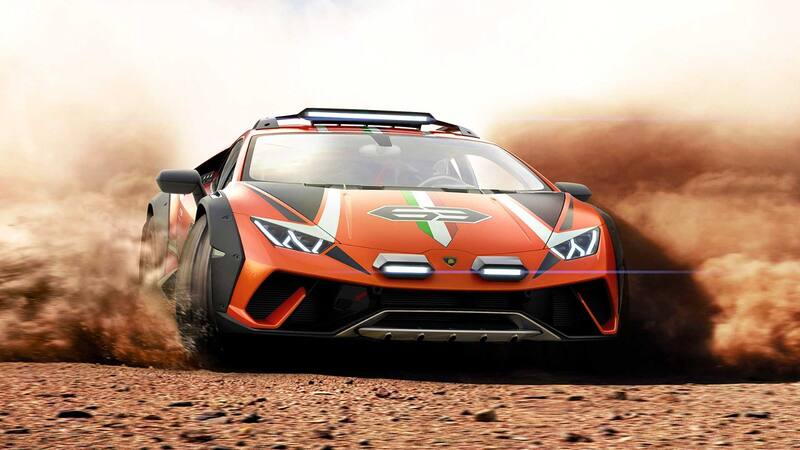 As is expected, Michelin Pilot Sports won't really suit the purpose of the Sterrato. Instead, it comes with Bridgestone Dueler AT002 all-terrain tires, which have a max speed rating of 270km/h. Of course, the car is then factory limited to a top speed 260km/h. But let's be honest, this beast is never intended to break land speed records in the first place. That said, it retains a respectable 0-100km/h time of 3.4 seconds. On the flip-side, as the A/T tires are not as sticky as street sports, the braking distance 100-0km/h is listed at 39 meters. Nearly 8 meters longer than a LP 640-2 Tecnica, it's direct predecessor.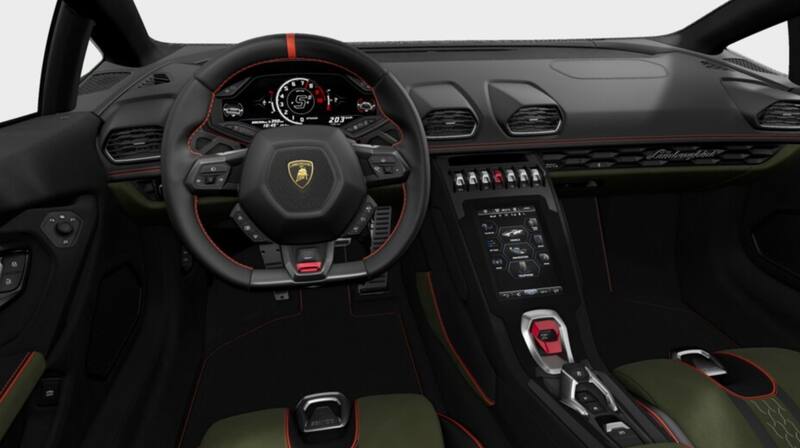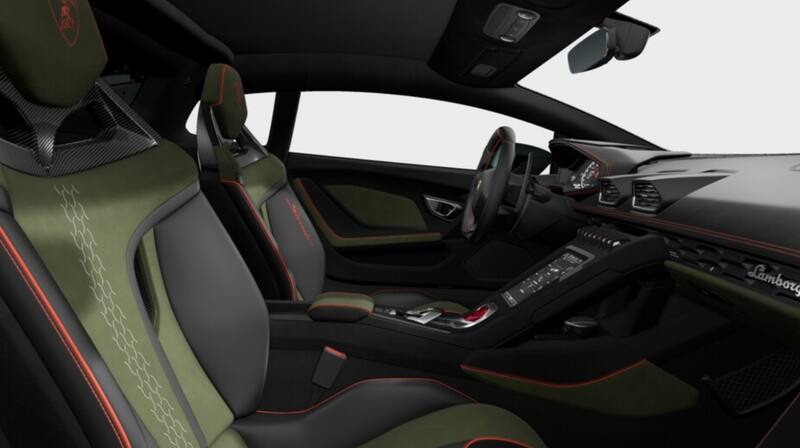 Now, a very important aspect of a true off-roader is underbody protection. While the Porsche 911 Dakar is severely lacking in this respect, the engineers at Sant'Agata Bolognese took this issue a little more seriously. They note aluminum protection under the front of the car, reinforced sills and beefy wheel arches. While it would be good to see a full skidplate under the engine, just in case you take off roading a little too hard, it is still a good effort to protect the underside of the car.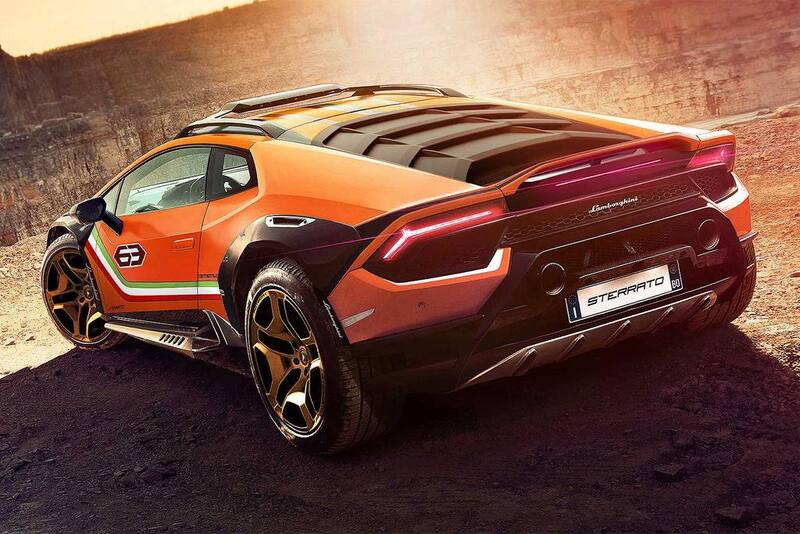 Like any other Lamborghini, the customization options are nearly endless, both interior and exterior. But my favorite by far, which makes my inner child giggle are of course the roof racks, and the rally lights in front. It looks so wrong, yet so good.
The pricing is set to be 250 000 EUR + VAT and options. After all, the production is limited to 1 499 units. Undoubtedly, this will become a true collector's car in a very short time. This makes me a little bit sad, as I personally would like to see as many of these used in the way they were engineered for – ripping off road trails.

zdravko@granturismo.org