This was the most popular super car in 2017
Published 2017-12-23 by Administrator
At the end of each season, me and Bjorn always spend some time looking at all the stats from the year. We make Glögg (Glühwein) in the office while we analyse excel sheets, count cars, hotel nights and eat pepparkakor (ginger bread cookies).
Count cars? Yes. It is actually a lot of fun. What super car was the most popular in 2017?




In 2015 and 16, the most popular car was Ferrari 458.

Is Ferrari still the most popular car in 2017?

No, it is not. Here is why: In total, 638 cars joined us in 2017
. That is 55 more than the previous year (where 583 cars joined). These are the most popular cars:  




1. Porsche 991 GT3 RS. This is the most popular car on our events. We had over 50 of those attending - mostly to our events on the Nurburgring and Spa.
2. Ferrari 458 (all versions) with 46 cars. The most important Ferrari events of the year was Gran Turismo Polonia and Gran Turismo Europa. These are the events with most "Ferrari/Other car"-ratio.
3. Porsche 991 GT3 (No RS) For number three we have Porsche (again). With 30 cars attending the Porsche 991 GT3 (non RS) takes home the third place.
Fun fact: The fourth place goes to Ford Mustang with 27 cars. This number surprised us. I almost choked on a gingerbread cookie. Then Björn remembered that we had rented 27 Ford Mustangs for Gran Turismo California.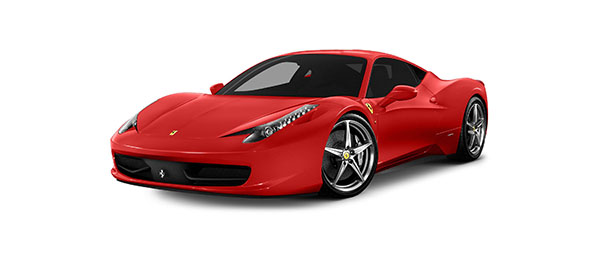 Whats up with the Ferrari 458?

The number of Ferrari 458 (all versions) was actually less in 2017 than in 2016. A lot of the 458 owners switched to 488 or Lamborghini Huracan for 2017. That is the reason Ferrari lost the first place. Combining 458 and 488 makes Ferrari number one. However, then you can go ahead and combine GT3 and GT3 RS and Porsche is (way) on top again.

Well done Porsche! You have the most popular car on our events in 2017. The GT3 (RS/non RS) seems to be the track weapon of choice.


Total number of hotel nights used this year: 2705

Another interesting statistic we track is the number of hotel nights we use for the events. The total number of hotel nights used this year was 2705. In 2016, this number was 2512.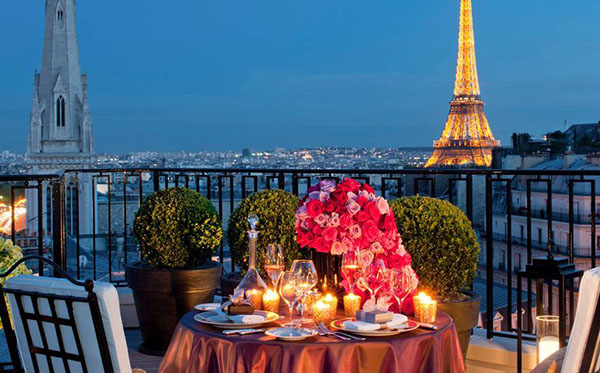 The most expensive hotel night in 2017? By far in Paris, George V, for Gran Turismo Europa. A staggering 1490 EUR per room and night excluding breakfast and parking. The dinner the same night was 239 EUR per person. Imagine the total bill when checking out.


Merry Christmas and A Happy New Year! Hope to see you in 2018


Peter, Björn, Justyna, Michal, Chiara and Marcin




Complete list of attending cars

Like statistics as much as we do? You are also a nerd. Here you go. Enjoy the complete list of attending cars this year.

| | |
| --- | --- |
|   |   |
| Alfa Romeo 4C | 2 |
| Ariel Atom | 3 |
| Ariel Atom 300 | 2 |
| Aston Martin V8 Vantage | 3 |
| Audi R8 Plus | 1 |
| Audi R8 V10 | 5 |
| Audi R8 V10 Plus | 2 |
| Audi R8 V10 Spider | 2 |
| Audi R8 V10+ | 1 |
| Audi RS3 | 2 |
| Audi RS4 | 1 |
| Audi S2 ABT | 1 |
| Audi S5 | 1 |
| Audi S5 Convertible | 1 |
| Audi S7 | 1 |
| Audi TT RS | 3 |
| Bentley | 1 |
| Bentley Continental GTC | 1 |
| Bentley Continental GT | 1 |
| BMW 1M | 6 |
| BMW E30 | 1 |
| BMW M2 | 7 |
| BMW M235i | 6 |
| BMW M235i Racing | 1 |
| BMW M3 | 14 |
| BMW M3 (MH3 550) | 1 |
| BMW M3 E46 | 1 |
| BMW M3 E92 | 3 |
| BMW M3 Schirmer | 2 |
| BMW M4 | 7 |
| BMW M4 Comp | 5 |
| BMW M4 GTS | 3 |
| BMW M5 (MH5 800) | 1 |
| BMW M6 Coupe | 1 |
| BMW MH2 630 | 1 |
| Corvette C6 Z06 | 1 |
| Corvette C7 | 2 |
| Corvette C7 Z06 | 1 |
| Corvette C7R | 2 |
| Corvette Z06 | 1 |
| Dodge Viper | 1 |
| Dodge Viper GTS | 10 |
| Dodge Viper SRT-10 | 1 |
| Ferrari 328 | 1 |
| Ferrari 355 GTS | 1 |
| Ferrari 360 Challenge | 2 |
| Ferrari 360 Modena | 1 |
| Ferrari 430 Scuderia | 8 |
| Ferrari 458 Aperta | 1 |
| Ferrari 458 Italia | 32 |
| Ferrari 458 Speciale | 4 |
| Ferrari 458 Spider | 9 |
| Ferrari 488 GTB | 9 |
| Ferrari 488 Spider | 12 |
| Ferrari California T | 1 |
| Ferrari F12 | 17 |
| Ferrari F430 | 1 |
| Ferrari FF | 2 |
| Ferrari GTC4 Lusso | 3 |
| Ferrari GTC4 Lusso T | 1 |
| Ford Focus RS | 4 |
| Ford Focus RS 350 | 1 |
| Ford Mustang | 9 |
| Ford Mustang GT | 16 |
| Ford Mustang GT Coupe | 2 |
| Ford Mustang Shelby | 1 |
| Ginetta G57 Prototype | 1 |
| Gumpert Apollo | 1 |
| Honda NSX (2017) | 1 |
| Huyndai I30N (Prototype) | 1 |
| Jaguar F-Type R | 1 |
| Jaguar XK | 1 |
| KTM X-BOW | 6 |
| KTM X-Bow GT400 | 1 |
| Lamborghini Aventador | 8 |
| Lamborghini Aventador S | 1 |
| Lamborghini Gallardo | 4 |
| Lamborghini Gallardo Spyder | 1 |
| Lamborghini Huracan | 13 |
| Lamborghini Huracan Spyder | 3 |
| Lamborghini Performante | 1 |
| Lamborghini Superleggera | 1 |
| Lexus LC500 | 1 |
| Lexus RCF | 1 |
| Lotus Evora 400 | 1 |
| Lotus Evora Sport 410 | 1 |
| Lotus Exige 240S | 2 |
| Lotus Exige 380 | 1 |
| Lotus Exige S | 7 |
| Maserati Ghibli | 1 |
| Maserati Gran Turismo | 3 |
| Maserati GranTurismo S MC Stradale | 1 |
| Maserati MC12 | 1 |
| McLaren 570GT | 4 |
| McLaren 650S | 6 |
| McLaren 675LT | 9 |
| McLaren 720 S | 1 |
| McLaren MP4-12C | 1 |
| Megane 265 RS | 1 |
| Mercedes AMG CLK 55 | 1 |
| Mercedes AMG GTC | 1 |
| Mercedes C63 AMG S Coupe | 3 |
| Mercedes C63 CR700 | 1 |
| Mercedes CL 65 AMG | 1 |
| Mercedes S63 AMG | 1 |
| Mercedes-AMG A45 | 1 |
| Mercedes-AMG C63 S | 1 |
| Mercedes-AMG C63 S (CR700) | 1 |
| Mercedes-AMG E63 | 1 |
| Mercedes-AMG GT4 | 1 |
| Mercedes-AMG GTR | 3 |
| Mercedes-AMG GTS | 6 |
| Mercedes-AMG S63 Cab | 1 |
| Mercedes-AMG SLS | 2 |
| Mini Cooper Works GP | 1 |
| Morgan Aero 8 Service V | 1 |
| Nissan GT-R | 21 |
| Nissan GT-R Nismo | 5 |
| Nissan PS13 | 1 |
| Porsche 718 | 3 |
| Porsche 718 S | 1 |
| Porsche 911 | 1 |
| Porsche 911 4S Cabrio | 1 |
| Porsche 911 SC | 1 |
| Porsche 911 ST | 1 |
| Porsche 911 Targa | 1 |
| Porsche 911 Targa 4S | 1 |
| Porsche 911 Turbo | 1 |
| Porsche 991 4S | 4 |
| Porsche 991 C2S | 1 |
| Porsche 991 GT3 | 30 |
| Porsche 991 GT3 RS | 50 |
| Porsche 991 GTS | 1 |
| Porsche 991 S | 6 |
| Porsche 991 Targa | 2 |
| Porsche 991 Turbo | 3 |
| Porsche 991 Turbo S | 11 |
| Porsche 996 4S | 1 |
| Porsche 996 GT3 CS | 1 |
| Porsche 997 | 1 |
| Porsche 997 4S Cabriolet | 1 |
| Porsche 997 C4 | 1 |
| Porsche 997 C4S | 1 |
| Porsche 997 GT2 | 5 |
| Porsche 997 GT3 | 9 |
| Porsche 997 GT3 4.0 | 1 |
| Porsche 997 GT3 RS | 7 |
| Porsche 997 S | 1 |
| Porsche 997 Turbo | 7 |
| Porsche 997 Turbo S | 1 |
| Porsche Boxster GTS | 4 |
| Porsche Boxster Spyder | 1 |
| Porsche Cayman | 2 |
| Porsche Cayman GT4 | 16 |
| Porsche Cayman GT4 Clubsport | 1 |
| Porsche Cayman GTS | 7 |
| Porsche Cayman S | 6 |
| Porsche GT3 | 3 |
| Porsche GT3 996 | 1 |
| Porsche GT3 RS | 6 |
| Porsche GT4 | 9 |
| Porsche Panamera | 1 |
| Porsche Panamera Turbo | 2 |
| Porsche Turbo S | 1 |
| Radical RXC GT3 | 1 |
| Radical RXC Turbo | 5 |
| Radical SR8 | 2 |
| Range Rover SVR | 1 |
| Renault Megane RS | 11 |
| Renault Megane RS Trophy | 1 |
| Rolls-Royce Wraith | 1 |
| Seat Cupra | 1 |
| Seat Leon Cup | 2 |
| Skoda Octavia RS | 1 |
| Toyota | 1 |
| Ultima GTR | 1 |
| VW Golf Cup | 1 |
| VW Sirocco | 1 |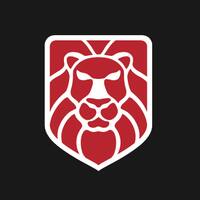 admin@granturismoevents.com