Cirrus Aircraft joining Gran Turismo Polonia
Published 2019-06-09 by Administrator
Cirrus Aircraft is an aircraft manufacturer from the United States. For pilots around the world, the brand represents the best performance and the highest quality. Cirrus is the Rolls Royce of private aircraft. Their most famous planes are the SR20, and the SR22. Some 7 000 of the SR series has been delivered to customers so far.
Cirrus Vision Jet
Recently, Cirrus Aircraft introduced a single engine jet powered aircraft. It is called the Cirrus Vision Jet, and is one hell of a machine. Powered by a Williams FJ33 turbofan engine, it represents a completely new level of performance available to the private market. It has seven seats, is light - made from carbon fiber - and can start from short airfields. Most importantly - it can be flown by a single pilot with a normal private pilots license.
Cruise speed is an astonishing 560 km/h, and the range is over 2 200 km. Much faster than any propeller aircraft available. Service ceiling is at about 30 000 feet, just like a commercial Boeing or Airbus.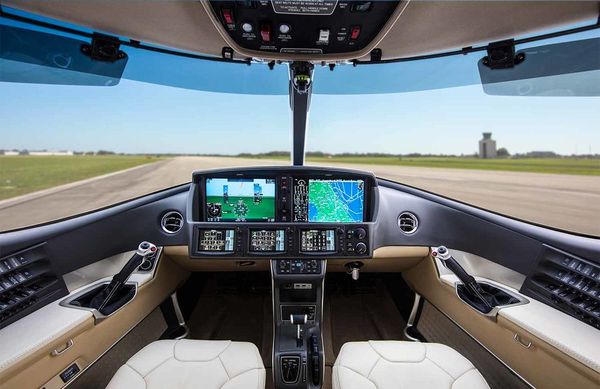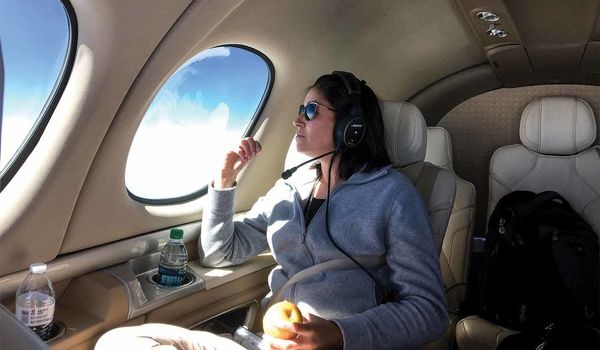 This means that you no longer need to fly with Lufthansa or any other airline. You, and your family, can go wherever you want in Europe in your own airplane. Whenever you want, directly from start to your destination. No connecting flights.
The amount of time you will save is insane. No more check-in and waiting in lounges at airports. No more delays. No more crowds. All airports have separate terminals for people with their own aircraft. Welcome to "general aviation". A completely new world. The sky is yours! Europe is your playground. Where do you want to go today? You decide.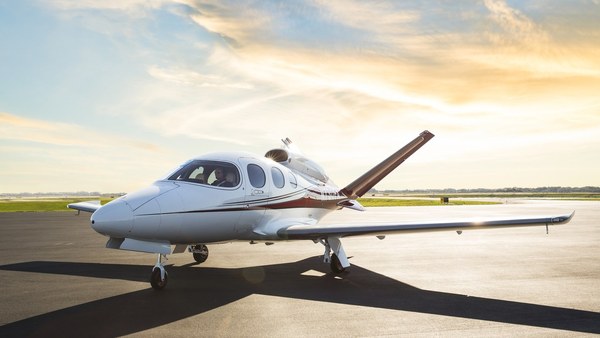 Cirrus on Gran Turismo Polonia
Cirrus Aircraft, with Aero Poznan, are joining Gran Turismo Polonia. They are bringing a display Cirrus Vision Jet to the event. The aircraft will be in the paddock at the track, together with officials from the manufacturer.
Interested in becoming a private pilot and operating your own aircraft? During the event, the drivers are welcome to the Cirrus Training centre at the airport of Poznan. Here they can try the SR22 full motion simulator and learn more about flying in general. There is also a possibility to fly a real SR22, with an instructor, behind the controls.
Want to become a pilot? Ready to take the skies? To learn more, please contact peter@granturismo.org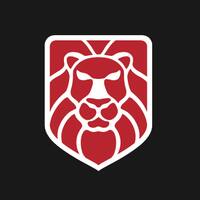 admin@granturismoevents.com