This was the most popular supercar in 2018
Published 2018-12-24 by Administrator
At the end of each season, me and Bjorn always spend time looking at all the stats from the year. We make Glögg (Glühwein) in the office while we analyse excel sheets, count cars, calories, hotel nights and eat pepparkakor (ginger bread cookies).
Boring? No. It is actually a lot of fun. Let's start with the hotels. While we had 14 events in 2018, we booked quite a lot of hotel rooms.
Total number of hotel nights: 3 502
In 2017, this number was 2 705. There was almost 800 more hotel nights booked in 2018. An increase by 30 percent. As always, most hotel nights were booked for our events on the Nurburgring and in Poland. 581 and 724 hotel nights respectively. The most expensive hotel in 2018? Without a doubt this one: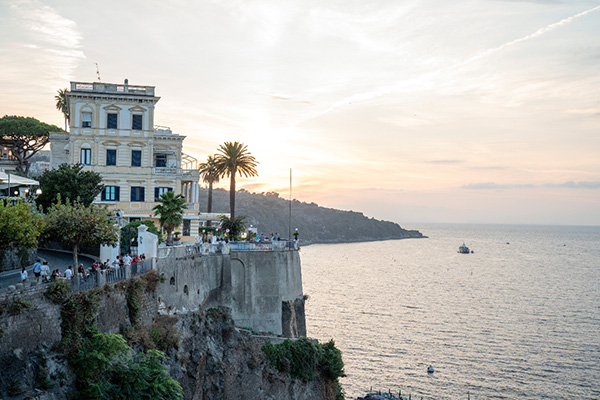 Grand Hotel Excelsior in Sorrento. On the beautiful Amalfi coast, just south west of Naples. Grand Hotel Excelsior is a great hotel - one of the best in Italy. It is also very expensive, especially in the high season. The cost per room for our event was a mind blowing 1 380 EUR per night. Also, we stayed here for two nights during Gran Turismo Italia.
For 2019, we have an even more expensive hotel contracted for Gran Turismo Italia. Next year, we have the pleasure to welcome you to Splendido in Portofino. It is 1 850 EUR per night, excluding parking. It will be the most ridiculously costly hotel we have ever stayed in during our 17 years of operation. It is also regarded as one of the ten best hotels in the world.
Total number of lunches and dinners
There was an insane amount of lunches and dinners had this year. We were quite hungry, indeed. We counted both lunches on race tracks, and on our road trip events. We also counted all dinners. Are you ready? Please sit down and take a deep breath.
In total, we count 6 882 lunches
and 6 345 dinners in 2018
Holy crap, thats a lot of food. Most lunches were served on the Nurburgring, Tor Poznan and Spa-Francorchamps. Of course. There were also a lot of lunches had on our road trips. The most expensive one? You asked nervously.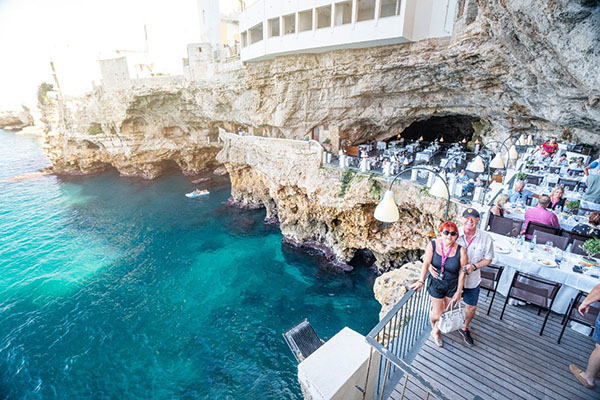 This place: Grotta Palazzese, close to Monopoli in the very south of Italy, lies this legendary venue. You know it from post cards. Considered the most beautiful restaurant in the world, it is an important checkbox on every persons life bucket list. This is the reason we chose this lunch stop during Gran Turismo Italia.
Food is great. The view and location is outstanding. A four course lunch is 168 EUR per person, excluding wine and drinks. A 33cl bottle of beer? 35 EUR. Want to visit this place next summer? Book now, immediately. It might already be fully booked the next season.
Dinners
What about the dinners? Ok, hang on. Here it is. Gran Turismo Italia in 2018 ended in Rome. On the last night we had dinner in Ristorante Aroma.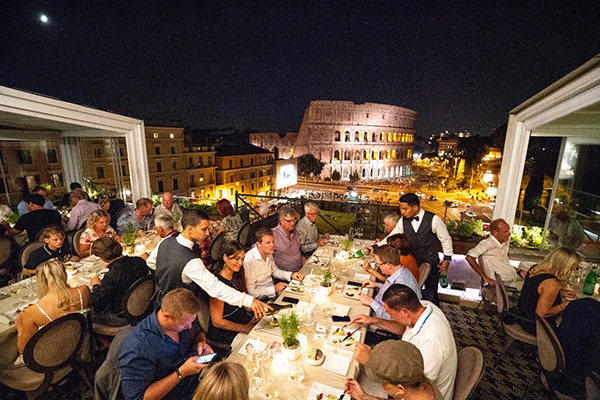 Ristorante Aroma is a famous Michelin rated restaurant with a spectacular view of the Colosseum. The perfect place to end a week long road trip in the south of Italy. A three course dinner starts from 170 EUR per person. Your selection of wines comes on top of that. However, the coffee is included. Thank you. So is the view.
The most popular super cars in 2018
Enough luxury hotels, lunches and dinners. Let's talk super cars. We have run the numbers for 2018 and know what car was the most popular. We did the same thing one year ago, and it is quite interesting to see how your preferences change from year to year. Interestingly enough, we now have five popular brands. We are no longer dominated by Porsche, Ferrari and Lamborghini. Here we go: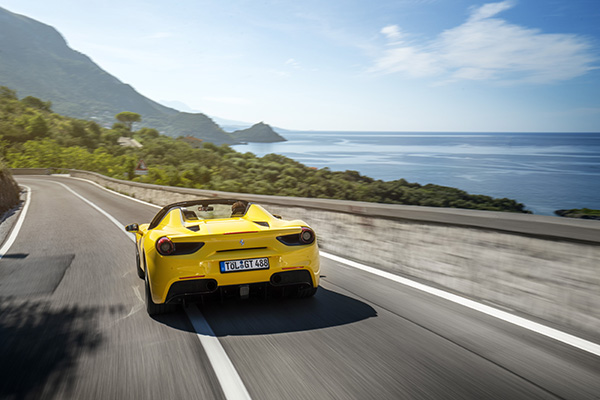 As always, Ferrari is really strong within the drivers. Ferrari 488 is an excellent choice. We had 73 of these (Spider + GTB) joining us for events this year. Our road trips in the Alps or Italy are dominated by this car. It has gone so far, that you do not ask which car your new friend has. The question is rather: "what colour is your Ferrari 488 Spider". Our drivers have trouble finding their own car on the parking lots outside the hotels.
Tip: get a yellow one. It is the least common colour. It is sad, because yellow is also the most underrated and beautiful colour for a Ferrari. There is too much red. Yellow Ferraris are great. Just look at the picture above!
Also, worth noting: the number of Ferrari 458 (all models) has decreased greatly. From 48 cars in 2017 to 26 in 2018. The 458 is getting old, and many cars now have high mileage. According to our records, many of the 458 drivers are now in 488 cars. There is much loyalty. Ferrari drivers tend to stay within the brand. But not everyone. Keep reading.
One more thing: We have plenty bookings with Ferrari 488 Pista for the next season.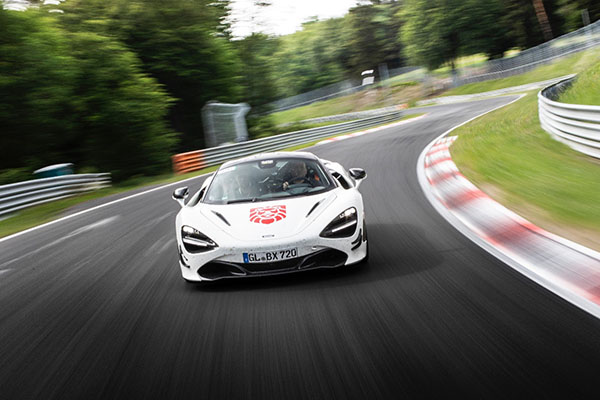 McLaren is up and coming. It had a slow start in 2014-15, but is now getting more and more popular. The McLaren 720S has proven to be seriously fast during King of Gran Turismo, where Fredrik Bengtsson has won King of Gran Turismo on many tracks. So has Aleksander Sznyrowski with his 675LT. Dirk Ulrich was ridiculously fast in his 720S on the Nurburgring. There is no doubt that McLaren make cars that are really fast in the right hands.
For the next season we are seeing even increased numbers from McLaren, with many registrations to events with the new 600 LT. Watch McLaren closely in 2019.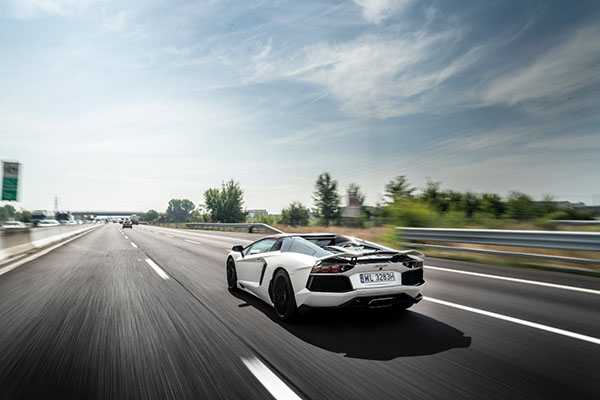 Lamborghini had a dramatic increase of number of cars. From about 30 in 2017, the number was an astonishing 76 cars in 2018. The increase of Lamborghini is more than the double from the previous year. The brand is gaining momentum, both on the track days and on the road trips.
The growth comes from three sources: previous owners of Ferrari 458 looking for a car with greater emotion than the Ferrari 488, former Porsche owners, and from drivers who have not owned a super car before.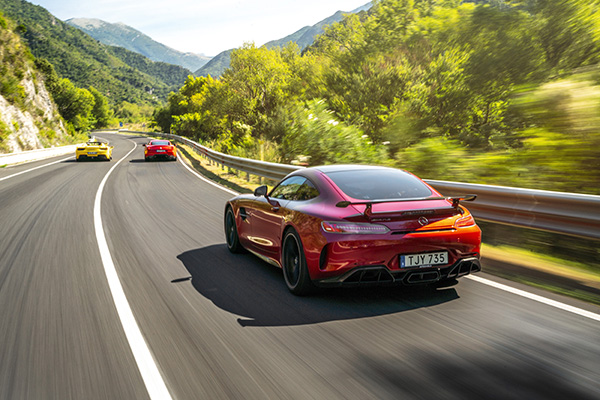 Mercedes-AMG is also growing, especially the GTS and GTR. This model was introduced just a few years ago, and its popularity is increasing, from nine cars in 2017 to 21 in 2018. The GTR-model is twice as frequent on our events than the GTS.
Digging deep in our database of infinite wisdom, we have found evidence that the switch is from Porsche to Mercedes. Not much from other brands.
While there are so many Porsche GT3 on our days, maybe the Mercedes-AMG GTS/GTR is becoming an interesting alternative for early adopters, or folks that just crave to be different. They are all rewarded by a car that is fast, beautiful and sounds amazing. We all love the sound from the twin turbo AMG V8. Snap, crackle pop! Much wow!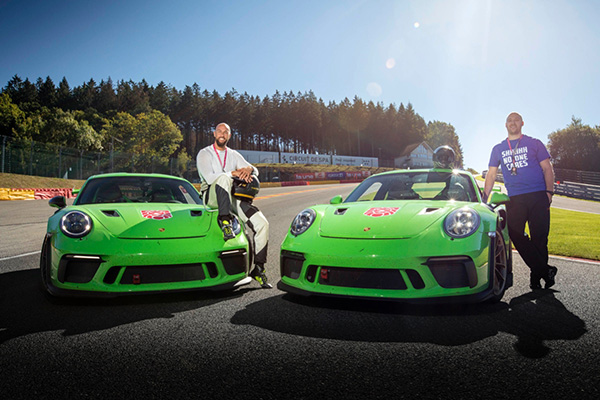 Now to our most popular brand - Porsche. On our track events you are the king. The Porsche GT3 is, by far, the most used car with us. In total, over 158(!) GT3 in different versions joined us in 2018. On top of this, we had 22 Porsche 991 GT2 RS. There are also many other popular models, one of them being the insanely fast Porsche 991 Turbo S.
Congratulations Porsche! You have fantastic cars that a lot of drivers enjoy. You are, without any shred of doubt, the number one car on our track events. The Porsche GT3 is an indestructible piece of machinery that also does very fast laps. Ask Ronnie, Ploppen or Fredrik Danner who all used Porsche GT3 RS battling it out for the King of Gran Turismo trophy. Congratulations to Ronnie Gustafsson who won the cup in this year.
Merry Christmas and a Happy New Year!
Peter, Björn, Justyna, Michal, Chiara and Marcin
Complete list of attending cars - 2018 season
| | |
| --- | --- |
| Alfa Romeo Spider | 1 |
| Aston Martin DB 11 Volante | 1 |
| Aston Martin DB 11 | 2 |
| Aston Martin V8 Vantage | 4 |
| Aston Martin Vantage SP10 | 1 |
| Audi R8 | 2 |
| Audi R8 Spider | 1 |
| Audi R8 Spider V10 | 1 |
| Audi R8 V10+ | 5 |
| Audi RS3 | 1 |
| Audi RS6 | 1 |
| Audi TT RS | 1 |
| Bentley GTC Cabrio | 1 |
| BMW 1M | 1 |
| BMW 2002 | 1 |
| BMW M2 | 14 |
| BMW M3 | 23 |
| BMW M3 Competition | 1 |
| BMW M3 CS | 1 |
| BMW M3 E30 | 1 |
| BMW M3 Schirmer GT | 2 |
| BMW M3 V8 | 2 |
| BMW M4 | 7 |
| BMW M4 Competition | 3 |
| BMW M4 CS | 1 |
| BMW M4 DTM | 2 |
| BMW M4 GTS | 2 |
| BMW Z4 | 1 |
| BMW Z4 GT3 | 1 |
| Boxster GTS | 1 |
| Camaro Zl1 | 3 |
| Caterham 420A | 1 |
| Caterham 620A | 1 |
| Corvette | 2 |
| Corvette C6 Z06 | 1 |
| Corvette C7R | 3 |
| Corvette Z06 | 1 |
| De Tomaso Pantera GTS | 1 |
| Dodge Challenger | 1 |
| Dodge Viper | 1 |
| Dodge Viper GTS | 7 |
| Ferrari 328 GTS | 1 |
| Ferrari 348 Ts | 2 |
| Ferrari 360 Spider | 1 |
| Ferrari F430 | 1 |
| Ferrari 430 Scuderia | 8 |
| Ferrari 456 | 1 |
| Ferrari 458 Italia | 13 |
| Ferrari 458 Speciale | 3 |
| Ferrari 458 Spider | 10 |
| Ferrari 488 GTB | 24 |
| Ferrari 488 Spider | 49 |
| Ferrari 599 | 1 |
| Ferrari 812 Superfast | 2 |
| Ferrari California | 1 |
| Ferrari California T | 9 |
| Ferrari F12 | 7 |
| Ferrari F12 TDF | 1 |
| Ferrari F430 | 3 |
| Ferrari FF | 4 |
| Ferrari GTC4 Lusso | 6 |
| Ferrari GTC4 Lusso T | 1 |
| Ferrari Portofino | 5 |
| Ford Focus RS | 1 |
| Ford Mustang | 3 |
| Ford Shelby | 1 |
| Gumpert Apollo | 1 |
| Honda Civic Type-R | 1 |
| Honda NSX | 1 |
| Jaguar F-Type | 1 |
| KTM X-BOW | 6 |
| Lamborghini Aventador | 4 |
| Lamborghini Aventador Roadster | 2 |
| Lamborghini Aventador S | 6 |
| Lamborghini Aventador S Roadster | 3 |
| Lamborghini Huracan | 7 |
| Lamborghini Huracan Spyder | 21 |
| Lamborghini Huracan LP-580 | 1 |
| Lamborghini Murcielago | 1 |
| Lamborghini Performante | 26 |
| Lamborghini Performante Spyder | 5 |
| Lamborghini Urus | 2 |
| Lexus LC 500 | 1 |
| Lotus Elise S220 | 1 |
| Lotus Exige Cup 380 | 2 |
| Lotus Exige Cup 430 | 1 |
| Lotus Exige S | 4 |
| Lotus Exige V6 EX 430 | 1 |
| Maserati Gran Turismo | 2 |
| Maserati GTS | 1 |
| McLaren 570S | 1 |
| McLaren 650S | 1 |
| McLaren 675LT | 3 |
| McLaren 720S | 5 |
| McLaren MP4-12C | 5 |
| Mercedes SLS AMG | 1 |
| Mercedes-AMG C63 | 2 |
| Mercedes-AMG GTR | 14 |
| Mercedes-AMG GTS | 7 |
| Mercedes-AMG SL | 1 |
| Mercedes-AMG SLK 55 | 2 |
| Mini Cooper Works GP | 1 |
| Morgan 4/4 | 2 |
| Nissan 350Z | 1 |
| Nissan GT-R | 16 |
| Nissan GT-R Nismo | 2 |
| Nissan Skyline 10 | 1 |
| Opel Speedster | 1 |
| Porsche (not spec) | 4 |
| Porsche 718 | 1 |
| Porsche 718 Cayman GTS | 2 |
| Porsche 718 Cayman S | 1 |
| Porsche 718 Spyder | 1 |
| Porsche 911 (not spec) | 2 |
| Porsche 911 RSR | 1 |
| Porsche 911 Turbo | 2 |
| Porsche 911 Turbo S | 2 |
| Porsche 918 Spyder | 1 |
| Porsche 991 (not spec) | 1 |
| Porsche 991 4S | 4 |
| Porsche 991 4S Targa | 1 |
| Porsche 991 GT2 RS | 22 |
| Porsche 991 GT3 | 72 |
| Porsche 991 GT3 RS | 63 |
| Porsche 991 GT3 Touring | 1 |
| Porsche 991 GTS | 1 |
| Porsche 991 S | 4 |
| Porsche 991 Targa | 1 |
| Porsche 991 Targa 4S | 1 |
| Porsche 991 Turbo Cab | 1 |
| Porsche 991 Turbo S | 9 |
| Porsche 991.2 GT3 RS | 7 |
| Porsche 991.2 GT3 Touring | 1 |
| Porsche 991.2 Turbo S | 1 |
| Porsche 993 Cabriolet | 1 |
| Porsche 996 (not spec) | 1 |
| Porsche 996 Cabrio | 1 |
| Porsche 996 GT2 | 2 |
| Porsche 996 GT3 | 3 |
| Porsche 996 GT3 CS | 1 |
| Porsche 996 GT3 RS | 1 |
| Porsche 996 Turbo (RUF) | 1 |
| Porsche 997 C4 | 1 |
| Porsche 997 GT2 | 5 |
| Porsche 997 GT3 | 6 |
| Porsche 997 GT3 4.0 | 1 |
| Porsche 997 GT3 RS | 6 |
| Porsche 997 GT3 RS 4.0 | 1 |
| Porsche 997 Turbo | 6 |
| Porsche Boxster GTS | 2 |
| Porsche Carrera 4S | 1 |
| Porsche Carrera S | 1 |
| Porsche Cayman | 1 |
| Porsche Cayman GT4 | 14 |
| Porsche Cayman GT4 Clubsport | 1 |
| Porsche Cayman GTS | 9 |
| Porsche Cayman S | 1 |
| Porsche GT street R | 1 |
| Porsche Turbo (not spec) | 3 |
| Porsche Turbo S (not spec) | 1 |
| Prsche GT3 MK2 (996 ?) | 1 |
| Renault Megane RS | 6 |
| Rolls Royce Wraith | 2 |
| Seat Leon Cupra | 3 |
| Tuk Tuk | 1 |
| Ultima GTR | 1 |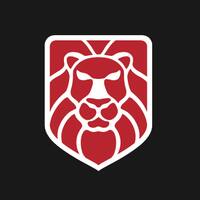 admin@granturismoevents.com