I have no idea, I just stole the Lotus from a brat at Stureplan
Published 2023-01-17 by Peter Ternström
The flashing blue lights in the rear-view mirror approached at breakneck speed. Then I saw that the police blocked the road. There was another police car with flashing blue lights. And an unmarked police car as well. A total of three police cars. Something big must have been going on. Another bank robbery with a helicopter?
I stopped my brand new Lotus Exige S right in front of the road block, and curiously rolled down the window. What was going on?
What happened next was so deeply disturbing that I can hardly find the words to describe it. They were not looking for a desperate criminal on the run, after a robbery. They were after me.
The car door was brutally opened. I was dragged out of the car. The officers shouted orders at me. "Stand with your legs apart, and put your hands on the hood of the car!" Before I was patted down. It was all much like a situation out of a Hollywood movie.
What was going on? Was I driving too fast? No, I was not. After five minutes of heated questioning, I got the answer. The police thought that the sports car I was driving was stolen. I had stolen my own car.
The police stood in a ring around me. And tried to force a confession. Finally, they let me show them the car's registration documents. Then they calmed down. The extremely intimidating tone suddenly became more normal.
The police asked if I had stopped at a Shell gas station nearby an hour ago. And then it dawned on me.
I had stopped at this gas station to have a hot dog. There, I was approached by a drunk young man, who asked me if the Lotus was more expensive than his father's Ferrari, in a very rude manner.
His hair was combed back, and looked like a cheap copy of Christian Bale from the movie American Psycho. He likely came straight out from some club with his dad's credit card in his pocket. He represented a type of young brats I very much detest.
My answer was: "I have no idea, I just stole it from a young brat at Stureplan. He looked just like you". (Stureplan is a posh area in the centre of Stockholm with many restaurants, bars and night clubs)
All sane people would understand that this was a comment made in good fun. But this overzealous young fellow completely missed the joke. He called the police, and suddenly all of the available police cars in the vicinity were tasked with finding Peter Ternström.
After the police removed the cuffs, I drove home. Thinking about what had just happened. In the beginning, I was understandably very angry. No one wants to be handcuffed and get patted down in the middle of the road. And no one wants to be asked "Do you have any sharp objects in your pockets?".
The police were doing their job. If the car I was driving had been stolen, I would have liked them to be even more brutal with the driver. Go ahead.
But most of all, the situation contains an extreme amount of humor. I'm still laughing at the drunken young man's face when I delivered my answer. And I will under no circumstances adjust my humor to the intelligence of the recipient, ever. Because this experience created a perfect story to tell the grandchildren in the future, and of course here on the blog of Gran Turismo Events.
Related
>> No good deed shall go unpunished - how a Christmas gift went horribly wrong.
>> 12 things to do in Italy for the hardcore Ferrari thief.
>> Join us for a road trip in Tuscany with a bunch of stolen Ferrari cars.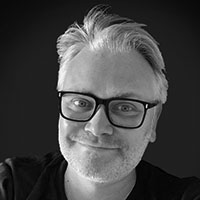 peter@granturismo.org