Here is the route for Gran Turismo Adriatica 2019 - Hello Albania
Published 2018-11-19 by Administrator
While Albania was so much fun in 2018, we have decided to go again.
Our first driving event of 2019 will be in the Adriatic coast, with a road trip from Croatia to Albania and back. A drive on some great roads indeed - amongst them the famous "Magistral" - a coastal masterpiece that stretches all the way from Slovenia to the Albanian border.
Albania?
Yes. It was great in 2018 and it will be equally awesome in 2019. Following road construction the last three years, the roads we drive are brand new. Furthermore, we are working with a private security contractor for this part of the event.
We have a security detail with armed guards in cars and motorcycles protecting us for the visit. They also close down streets, ramps and intersections for us, letting us pass while the general public is watching.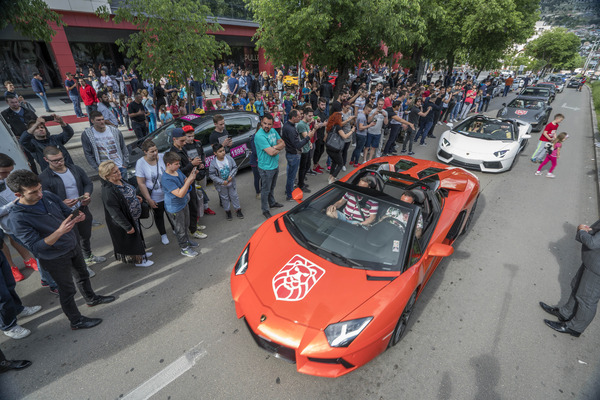 Event schedule
We meet in hotel Milenij in Opatija (Croatia) on the 4th of May. A beautiful spring day. During the evening we have a drivers briefing and dinner on the hotel terrace facing the sea. We will have some word of advice for this slightly mental road trip with your super car.
The following days we travel. Driving on roads like the famous Adriatic coast road in Croatia and the insanely beautiful mountain roads in Bosnia and Montenegro. We visit exciting places like Zadar, Mostar, Dubrovnik, Podgorica and Tirana. After Tirana we head back north to end the event in Trogir/Split. We do not go to all the way to Greece, as in 2018.
Each day will be between three and four hours of driving. Besides driving we do stops along the road for lunch, historic monuments or just to enjoy the view. The time schedule for each day is: breakfast at 9.00, start driving at 10.00, lunch en route, arrival to hotel during the afternoon and dinner at 20.00.
Schedule for the 2019 tour
Ready? Here we go. This is the complete schedule for next years drive of Gran Turismo Adriatica.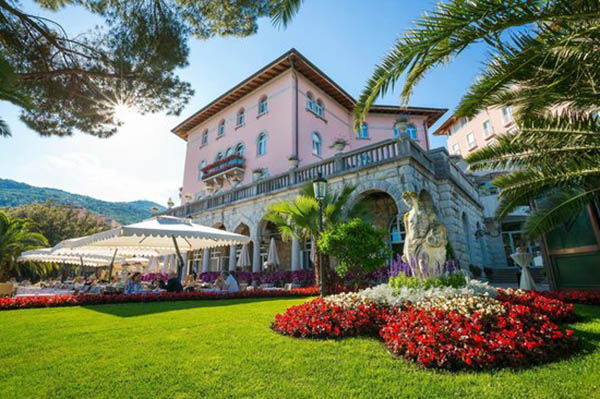 Saturday 4 May - Opatija (Croatia)
The event start in the coastal city of Opatija in Croatia. Located close to Rijeka, it is the Croatian version of Monaco or Saint-Tropez. We stay in Milenij hotel, where we also have the drivers briefing and dinner.
14.00 - Check-in opens at Milenij Hotel
20:00 - Dinner with drivers briefing on the hotel terrace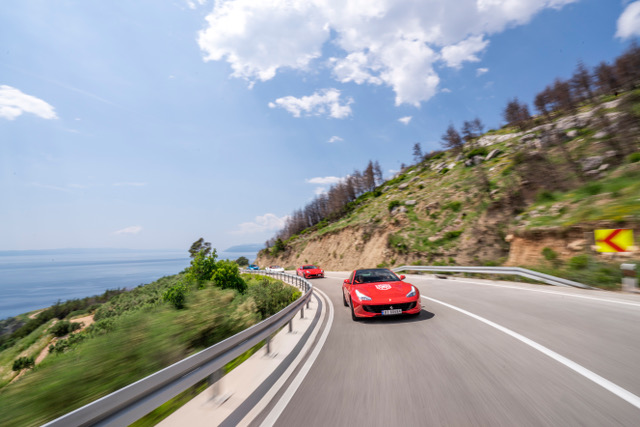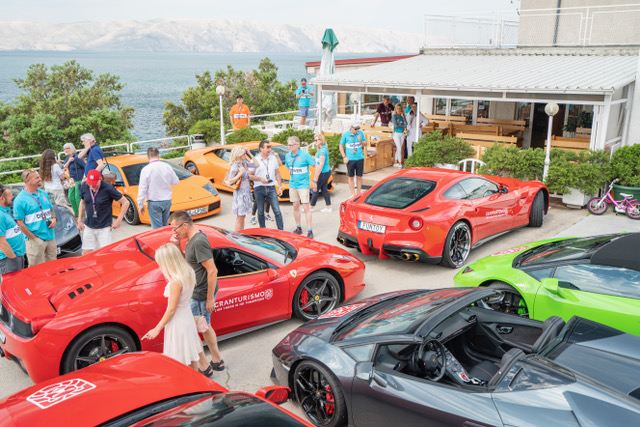 Sunday 5 May - Drive from Opatija to Zadar
Now, the fun driving begins, with what has to be one of the top ten driving roads in the world - the Magistral road between Rijeka and Zadar. The best part is after Karlobag. It is absolutely brilliant.
During the afternoon we arrive to Zadar where we stay in Falkensteiner Hotel Iadera. Dinner on the beach.
10.00 - Leaving Hotel
11.00 - Driving the Magistral road
12.30 - Lunch
14.00 - Driving Magistral continues
17.00 - Arrival to Falkensteiner Iadera ***** in Zadar
19.00 - Aperitivo on the hotel terrace
20.00 - Dinner in BBQ restaurant on the beach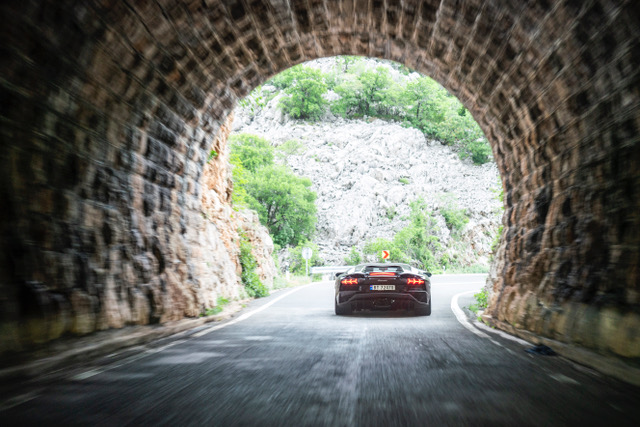 Monday 6 May - Drive from Zadar to Mostar
Our drive south continues. However, now we switch from the Magistral coastal road to E65. A highway. Not only "a highway" - the E65 is one of the fastest and perfectly smooth highways on the planet. It was built for one purpose only - guess what?
After about two hours of quite dynamic driving we stop in the village of Makarska for lunch. Then, we drive north east to Bosnia and Hercegovina, to Mostar. Haven't been to Mostar? You are missing out. Mostar is, albeit semi destroyed from the war, a very beautiful place. So are the Bosnian roads. We stay at Mepas hotel in the city centre, and have dinner in Restoran Lagero right next to the famous Mostar bridge.
10.00 - Leaving hotel
10.15 - The fastest highway in the world
12.30 - Lunch in Makarska
14.00 - Driving continues
16.00 - Border crossing in to Bosnia
17.30 - Arrival to Mostar and Hotel Mepas *****
18:00 - Welcome ceremony in Mostar
20.00 - Dinner in Mostar old town (next to that famous bridge)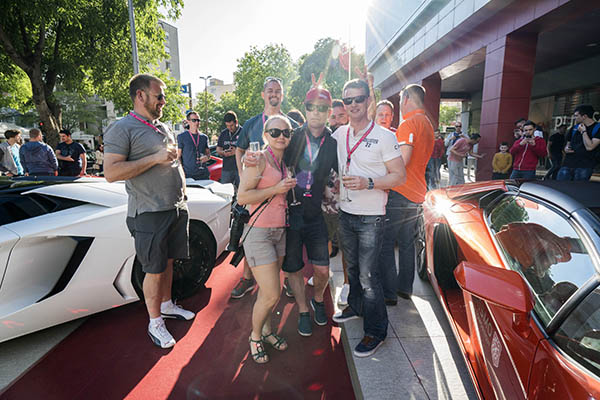 Tuesday 7 May - Drive from Mostar to Dubrovnik
The following day we head south. First to the coastal city of Neum, one of few Bosnian cities that have costal access.
Please note that we are driving a different road from Mostar to Dubrovnik. No more adventure hill climbing. There is a brand new road in the valley below that is just great.
We stop for lunch directly after crossing the Croatian border, in Mali Ston. After lunch, we continue to Dubrovnik.
10.00 - Leaving hotel
12.00 - Lunch in Mali Ston
14:00 - Driving continues
16:00 - Border crossing back in to Croatia
17:00 - Arrival to Dubrovnik
18:00 - Check in to Hotel Excelsior *****
19:00 - Aperitivo in the hotel
20.00 - Dinner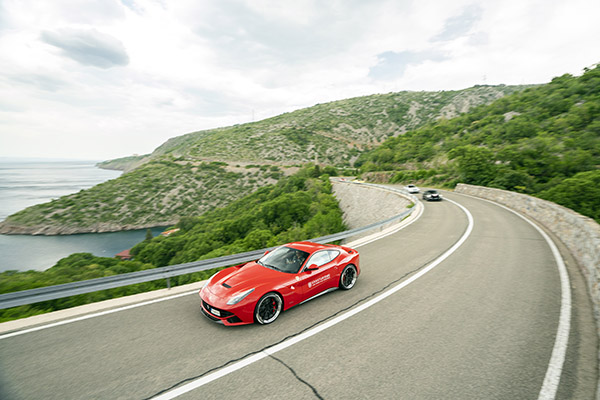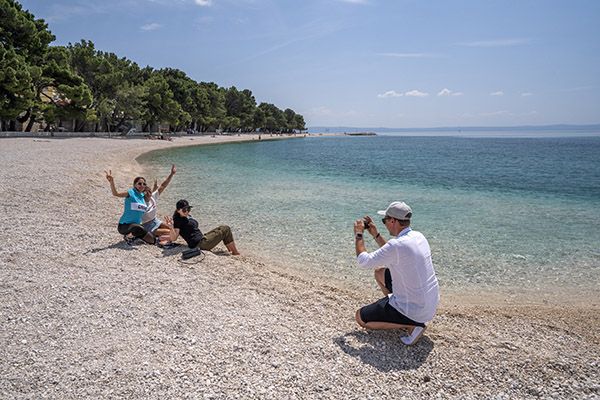 Wednesday 8 May - Drive from Dubrovnik to Podgorica, Montenegro
Now, we are back on the Magistral road, and we will drive it south east. Soon we will cross in to Montenegro. Montenegro is no joke. It is, without a doubt, one of the most beautiful countries on the planet. Forget the fjords in Norway, the bay of Kotor is number one. It is completely breathtaking. Lunch in Porto Montenegro. Then we head to the capital - Podgorica - where we stay the night. Dinner in Podgorica old town.
10.00 - Leaving hotel
11.00 - Border crossing to Montenegro
13:00 - Lunch in Budva
16:00 - Arrival to Podgorica and Hilton Hotel *****
19:00 - Drinks in the hotel skybar
20.00 - Dinner in Podgorica old town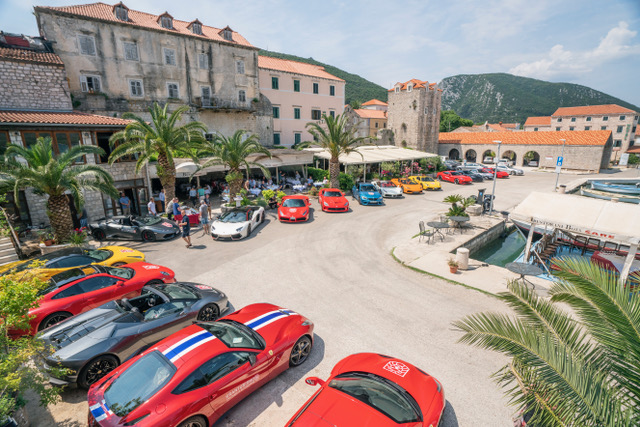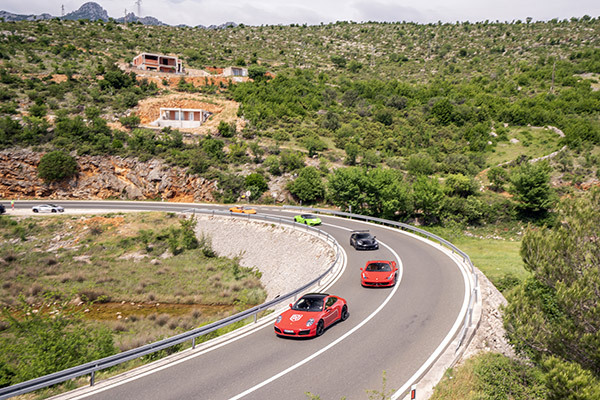 Thursday 9 May - Drive from Podgorica to Tirana (Albania)
Ready for Albania? You better be. We start the day by filling our cars with fuel. Making sure we do not have to stop on our way to Tirana. Then we go to the Albanian border.
Immediately after crossing the border, we stop at the designated place by our security detail. There we will have a short briefing, and continue as one group all the way to MAK Albania Hotel in Tirana.
Drinks in the hotel bar at 19, and then we go to a restaurant in Tirana centre.
10.00 - Leaving hotel
11.00 - Border crossing to Albania
13:00 - Arrival to Tirana and MAK Albania Hotel *****
13:30 - Buffet lunch in the hotel
19:00 - Drinks in the hotel bar
20.00 - Dinner in Tirana old town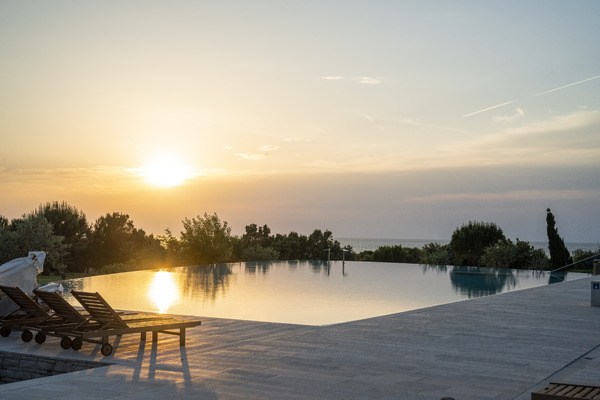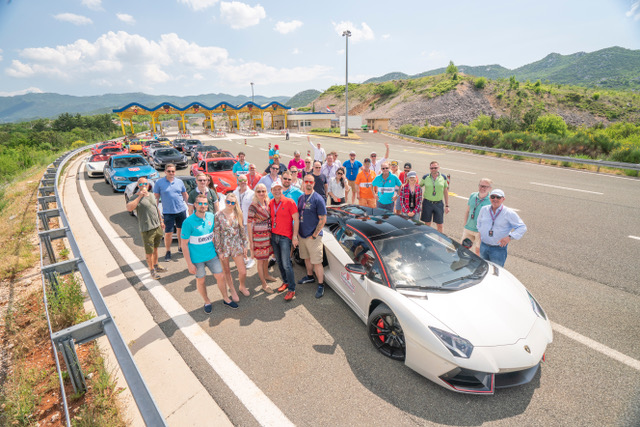 Friday 10 May - Drive from Tirana to Montenegro
For this year, we do not drive to Greece. Instead, we head back north west. Back to Montenegro, with the security detail guiding us. After crossing the border to Montenegro, we chose the coastal road to Tivat and the super luxury hotel Regent in Porto Montenegro, where we stay the night.
10.00 - Leaving hotel
12.00 - Border crossing back to Montenegro
13.00 - Stop for lunch
14.30 - Driving continues
17.00 - Arrival to Regent Porto Montenegro *****
19.00 - Aperitivo on the pier
20.00 - Dinner in Porto Montenegro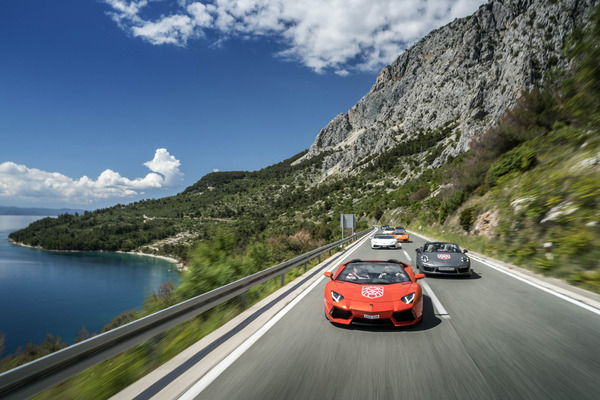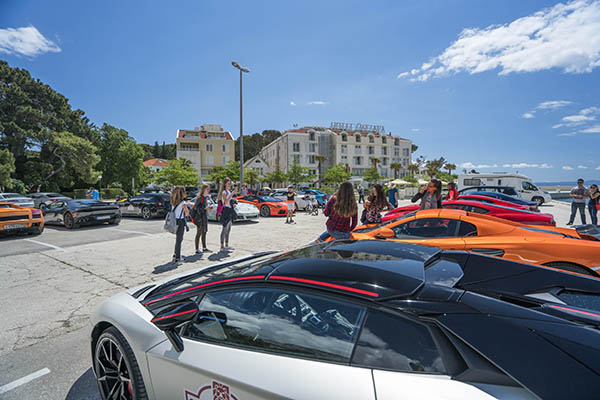 Saturday 11 May - Drive from Porto Montenegro to Split
During this last day of the road trip, we drive from Montenegro to Split. This day we start by driving out from Montenegro, driving north on the coastal road towards Dubrovnik. In Dubrovnik we will join the superfast Croatian motorway system all the way to Split and Trogir.
10.00 - Leaving hotel
11.00 - Border crossing to Croatia
13.00 - Stop for lunch
17.00 - Arrival to Trogir and The Brown Beach House *****
19.00 - Drinks on the terrace of the hotel
20.00 - Dinner in the Harbour of Trogir
Sunday 12 May - Check out
Thank you for joining us on this event. We hope you had a good time. If you opted for transportation of your car back home, your car will be picked up at the hotel.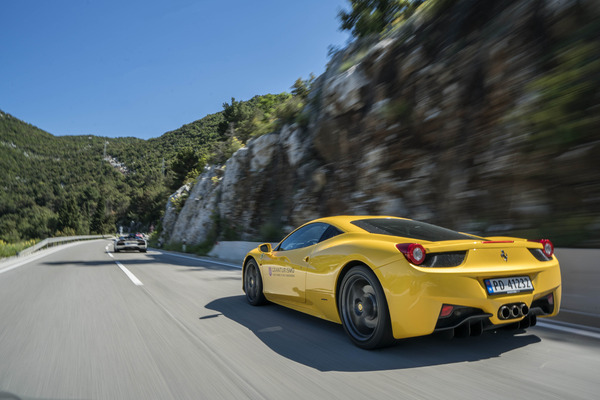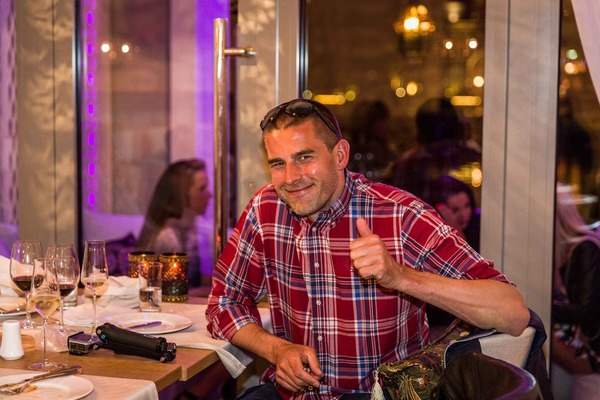 Registration
Ready to start the 2019 season? Welcome to a great adventure with both new and old super car friends.
This event is 5 400 EUR for two people sharing car and hotel room. The cost includes everything for eight days on the road: Hotels, lunches, dinners, fun surprises, secure parking, the road book with maps, stickers, badges and of course the occasional armed guard with an AK-47.
If you live in Scandinavia, we can help you with transporting your car to the start in Croatia and back from the finish in Split with our partner Intact AB. This option is 1 800 EUR.
To register, please send an e-mail to peter@granturismo.org
Other events in 2019
We are currently in the final stages of planning the next season. While a majority of the racing tracks - like Nurburgring and Spa-Francorchamps are still awaiting the racing calendar from FIA, we have to await our confirmed dates. A finalised 2019 calendar will be ready and published here in the end of November or in the beginning of December.
Although awaiting dates from the racing tracks and FIA, some of our road trips already have confirmed dates - Adriatica, Europa and Italia. Information about these you find below. We also have a final and confirmed date from Riga Racetrack (24-28 July).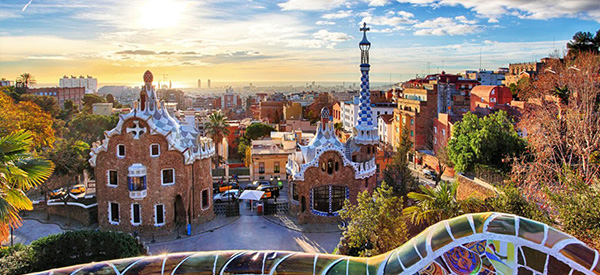 Gran Turismo Barcelona (31 Jan - 2 Feb)
Say hello to a completely new event in our calendar - a new city and a new racing track - Barcelona and Catalunya Circuit. The season in 2019 starts early. Actually already in the end of January, with Gran Turismo Barcelona. Here we have two days of driving on the formula one racing track Catalunya, and three days and evenings in the beautiful city of Barcelona.
>> Gran Turismo Barcelona 2019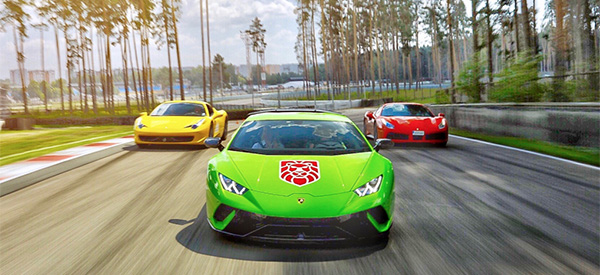 Gran Turismo Baltica 2019 (24-28 July)
We already have received fixed dates from the racing track in Riga. The event in 2019 is 24 to 28 July, with driving on the 25,26 and 27. During the days we drive on the track, during the evenings we have dinner in Riga old town. Riga is a lot of fun.
>> For the 2019 edition we will have trailers ready to pick up your car from Copenhagen, Malmoe, Gothenburg and Stockholm. This means you no longer have to spend time on the ferry, and can simply fly over. The flight time is only 1 hour from Copenhagen or Stockholm. Please contact us to make your pre-booking.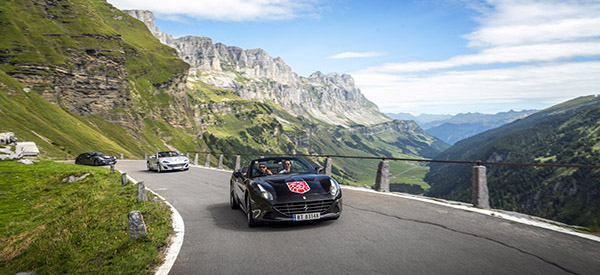 Gran Turismo Europa 2019 (31 August - 8 September)
For the 2019 edition of our Europa road trip, we start in the Austrian tyrol, and end in Saint-Tropez. We will have three days of great alpine driving, before we head to Como lake for two days in Bellagio. The event continues in Monaco, where we stay at Hotel de Paris, which has re-opened after three years of renovation.
>> Gran Turismo Europa is our most popular event. It is already at over 70% booked. Please contact us to make your reservation.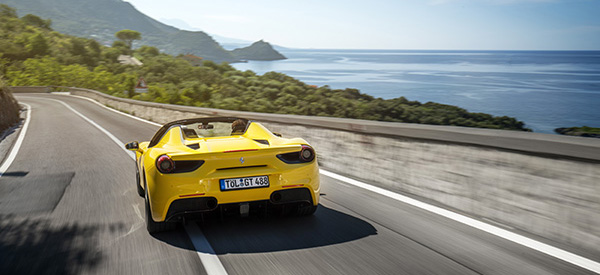 Gran Turismo Italia 2019 (14 - 22 September)
In 2019 we are going to northern Italy. Starting on the Italian Riviera, we go to Portofino to visit one of the most important hotels in the world - Splendido Portofino. We then continue to Piemonte for a wine- and truffle experience in Barolo. We also stop by an Italian lake before shooting off to the Dolomites. Lots of great roads - including the famous Stelvio Pass! The event ends in Verona, in the Prosecco district.
>> The complete route and program will be disclosed on the 22 of Nov. The event is already 50% booked. Please contact us to make your reservation.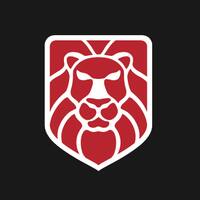 admin@granturismoevents.com