More classes - more racing tracks - more retarded brainless fun
As in 2017, we are doing a gentlemans time attack challenge and calling it King of Gran Turismo. For this season we are extending both the number of racing tracks and the number of classes. King of Gran Turismo will be held on five events during the season. (All track events, except Nurburgring)
The racing tracks
- Tor Poznan (King of Polonia)
- Bikernieku (King of Riga)
- Hungaroring (King of Hungaria)
- Mantorp Park (King of Sweden) (3 August)
- Spa-Francorchamps (King of Spa)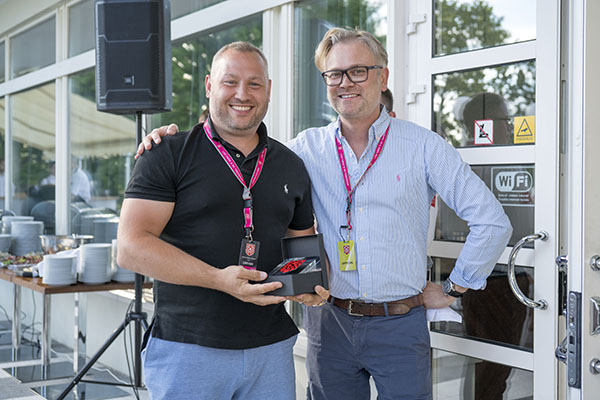 Four classes
< 520 HP = Sport: This class is for the drivers of Lotuses, BMW M3/M4, Porsche GT3's. Ferrari 360, 360 Challenge Stradale, 430 and 430 Scuderia etc.
520 - 620 HP = Super: For Ferrari 458, Lamborghini Huracan, McLaren 570S/GT, Nissan GT-R, Porsche Turbo etc.
> 620 = Hyper: Ferrari 488, Performante, McLaren 650, 675, 720, Porsche 991 GT2 / RS, Hennessey F5, Dodge Viper + Lamborghini Urus with Trofeo R tires.
Formula: Ariel Atom, KTM X-bow and you poor bastards that insist on bringing road legal Radical cars to our events. Here you go. A complete class for your self to rule.
The super simple rules
Only street legal tires. Furthermore, only street legal cars. Since we don't allow racing cars on our events anymore, we do not have a class for racing cars on King of Gran Turismo.
Timing counts during the entire day on the tracks, except the first driving day before lunch.
Why not the Nurburgring?
Nurburgring is a very dangerous racing track, on a level well above the other racing tracks in the calendar. By adding an element of competition with King of Gran Turismo we are raising the level of danger to unacceptable levels, far beyond the scope of our super car event. Instead, we have trophies for drivers going sub 8, sub 7:45 and sub 7:30.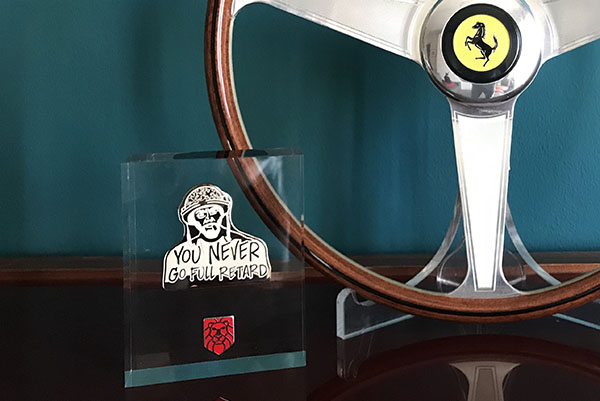 Oh, and one more thing!
Yet another senseless and deranged award is available for 2018. For the 2018 season, we are introducing the Gran Turismo Full Retard awards. These trophies are reserved for you who do something extraordinary great or completely retarded during our events. We have twelve of these for the entire season, and we hope it is enough. (We doubt it, so we have another twelve on order already)
May the lap times be ever in your favour
Peter, Bjorn, Justyna, Michal and Marcin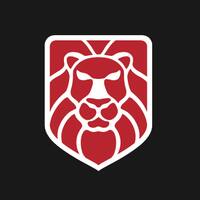 Administrator
admin@granturismoevents.com