Which is faster? A Lotus Exige or an Airplane? Watch the crazy race here!
Published 2015-12-27 by Administrator
We rented an airfield to find out who really is the fastest. Björn in the Lotus, or Peter in the airplane. This crazy race was, of course, filmed by a small army of camera-men-and-women, and gopro cameras attached to wings. Now, the movie is ready. You will be surprised who actually wins!
The movie was recorded in May on the airfield Björkvik, just south of Stockholm. The movie was produced by Peter Ternström and Samantha Sköld.
The 2016 Calendar

Gran Turismo Slovakia (27-30 April)
Next season starts in Slovakia. With two days on the brilliant six kilometre long Slovakia Ring. And three nights in Bratislava. For 2016 we are staying in this city for the weekend, arriving on on a Thursday, driving on Friday and Saturday and leaving on Sunday afternoon. The event is 1900 EUR for two people sharing one car, and includes two days on track and three nights in a five star hotel. Full hospitality every night.
>>
Gran Turismo Slovakia 2016

Gran Turismo Adriatica (7-15 May)
Before you read this, please sit down. Because this is going to rock your world. We are organising the road trip of the decade. Starting in Prague and going all the way to Montenegro. Driving on the beautiful coast of Croatia, and visiting places like Sarajevo and Dubrovnik on the way. As you know, Gran Turismo was founded on the spirit of adventure. In 2005 we went to Poland. This roadtrip follows the same tradition. Gran Turismo Adriatica will be an insanely fun trip this spring. The event includes eight nights in hotels, lunches, dinners and one hell of a story to tell your grandchildren. It is 3800 EUR, for two people sharing one car and includes everything for a full week on the road.
>>
Gran Turismo Adriatica 2016

Gran Turismo Nurburgring (1-4 June)
As in previous years, we have two exclusive days on Nurburgring Nordschleife. And, with only 120 cars allowed to join, the quality of driving will be very high, with the participants being able to experience lap after lap without any other traffic in sight. A magical experience on the Nurburgring. Three nights in Lindner Hotel with dinners and lunches included. The event will be 2900 EUR, for two people sharing one car. Two full days on track and three nights in Lindner hotel. Full hospitality every night.
>>
Gran Turismo Nurburgring 2016


Gran Turismo Polonia (29 June - 3 July)
Where it all began twelve years ago. A true classic. That now is one of the most important super car events in Europe. An event that has a huge following of fans in Poland. As always we have three days on track, and four nights of fun in Poznan. The event is 2200 EUR, for two people sharing one car. Includes three days on track and four evenings of mad fun in the city of Poznan.
>>
Gran Turismo Polonia 2016


Gran Turismo Gotland (21-24 July)
The race track on Gotland is probably the best racing track in Sweden. And, in the end of July, Gotland is a great place to be. For 2016 we will have two exclusive driving days on the track, and three days of fun in Visby town. We will stay in Clarion hotel, the best hotel in town. And we will have fun every night with dinners and parties in viking-style. Just as in 2011. The event is 1800 EUR, for two people sharing one car.
>>
Gran Turismo Gotland 2016


Gran Turismo Baltica (27-31 July)
We love Estonia. It is an awesome country. One of the best in the world. Here you have Pärnu, the racing track Auto24Ring and Rannahotell. You also have Rannahotells terrace situated directly on the best beach on the Baltic sea. A perfect place to have dinner with your friends after a long day on the track. The hotel will be completely refurbished for 2016. Yes - they are installing aircondition in every room. The event is 1900 EUR for two people sharing one car.
>>
Gran Turismo Baltica 2016

Gran Turismo Europa (27 August - 4 Sept)
As in 2015, we are starting in Munich and ending eight days later in Saint-Tropez. However, the route is new. Next year we are going to visit Sankt Moritz. We are also and going back to Stelvio Pass and the Mustair valley. One of the most beautiful roads in the world. We only have 30 places available for this event, of which 22 are already booked. The event is 8400 EUR for two people sharing one car.
Fully booked
.
>>
Gran Turismo Europa 2016

Gran Turismo Spa (9-12 October)
The last event next year will be Spa-Francorchamps. Instead of doing it in the early spring, we are moving it to October. This is a very good idea. Spa-Franchorchamps is the best track in the world. In October the weather is much better. We are staying in La Source hotel. The event will be 2300 EUR, for two people sharing one car.
>>
Gran Turismo Spa 2016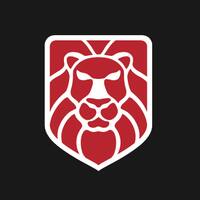 admin@granturismoevents.com