Here is the route for Gran Turismo Europa 2018
Published 2017-11-19 by Administrator
As every early winter, we release the routes to our road trip events next year. Tonight we have the pleasure to release the route of the 2018 edition of Gran Turismo Europa.
While we did some experimentation with a alternate route starting in Paris in 2017, for the next year we return to the Alps and a classic Gran Turismo Europa route. An orgy in spectacular Alpine mountain passes like Stelvio- Grimsel and Furka pass, Italian luxury in Lago Maggiore and Tuscany, and the final days on the French Riviera with stops in both Monaco and Cannes.
This is one of our most popular event. And, as every year, it is already almost fully pre-booked even before we publish the route. Due to limitations in some hotels en route, we can only host 37 cars. After this, we are fully booked.
If you want to join us for this tour next year, it might be a good idea to let us know now. To book, send an e-mail to
peter@granturismo.org
.
Starts on the 25th of August in Austria, ends in Cannes eight days later
We meet in the Austrian Tyrol on Saturday the 25th of August. The following week it is time to say hello (again) to Stelvio Pass, Susten pass, Grimsel- and Furka pass, Fluela pass, Val Mustair, Offenpass and Klausen pass. On the tour we also visit beautiful Lago Maggiore, the rolling hills of Tuscany and Monaco. The closing weekend of the event we spend in Cannes.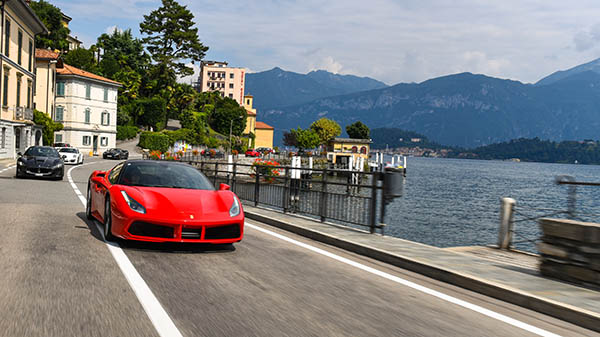 Event schedule
Each day will be roughly 4 hours of driving. Sometimes less, sometimes a bit more. Besides driving we will do stops for activities and events along the road, like shopping, restaurants, vista points, photo opportunities, factory visits and such. The time schedule for each day is: breakfast at 9.00, start driving at 10.00, lunch en route, arrival to hotel during the afternoon and dinner at 20.00.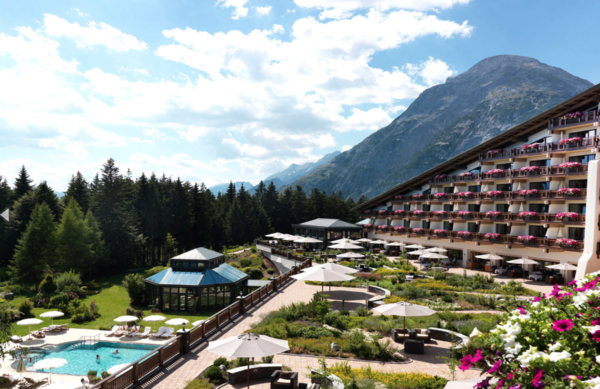 Saturday 25 Aug - Arrival - Seefeld (Austria)
Welcome to the Austria and Hotel Interalpen in Tyrol. The Hotel is situated on a hill side in the vicinity of Innsbruck. Arrive in the early afternoon and enjoy the beautiful view of the valley below from the hotel pool.
Tyroler-style dinner in the mountain hut out side the hotel at about 20.00, where we also have the super interesting and wonderful drivers briefing.


Sunday 26 Aug - Seefeld to Davos
Today we start driving. And, what a great driving day it is. No less than five famous mountain passes this day, including Stelvio- and Fluella Pass.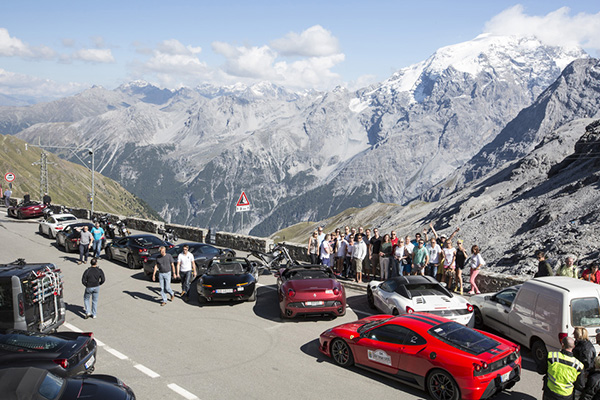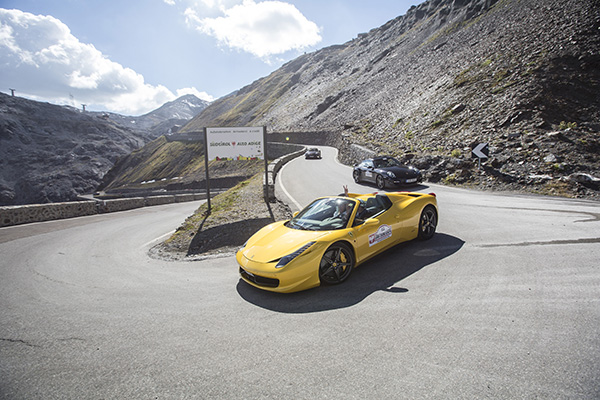 We stop for a great pizza right before the Stelvio pass. After Stelvio, we continue on Umbrail pass (which was asphalted in 2016) towards Val Mustair, and then Fluella- and Offenpass. Do you like driving? All the roads selected for this day are five star roads.

Later we arrive to Davos, where we stay in Hotel Seehof, which is located right by the lake. Dinner in the city centre of Davos.
10.00 - Leaving Hotel
12.00 - Lunch in Prato allo Stelvio
13.00 - Stelvio-, Umbrail-, Val Mustair, Fluella- and Offenpass
18.00 - Arrival to Hotel Seehof ***** in Davos
20.00 - Dinner in Davos
Roads driven: Stelvio pass, Umbrail pass, Val Mustair, Fluella pass, Offenpass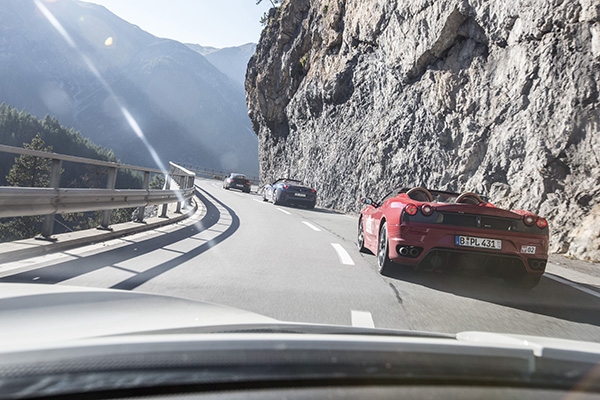 Monday 27 Aug - Davos to Interlaken
Dynamic driving continues, with two spectacular Swiss mountain passes. Before lunch we drive Klausen pass. We stop for lunch after the peak of the pass in a typical alpine Gasthof that serve schnitzel and french fries. After all schnitzel is gone we continue on Sustenpass the last bit to Interlaken. The last part of Sustenpass, going down hill with the valley on your left side is epic.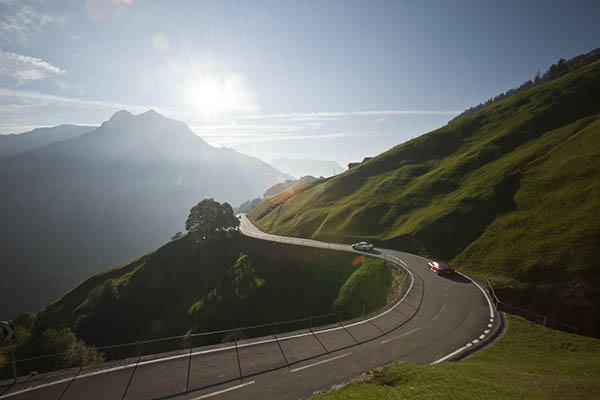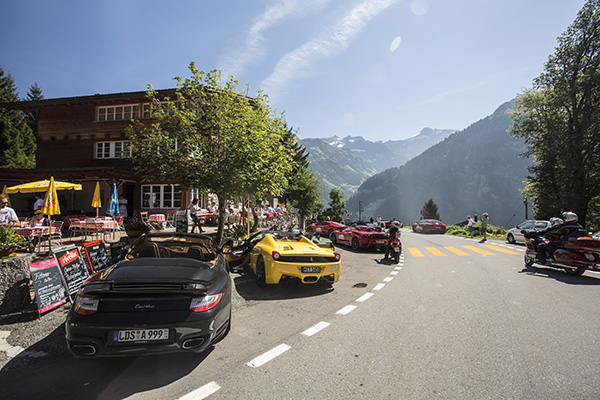 The hotel for the night is Grand Hotel Victoria Jungfrau, where we have stayed many times before. However, we do not have dinner in the hotel. Instead, we are all going to the steak house OX, which is located in the main square of town.
10.00 - Leaving Hotel
11.00 - Klausen pass
12.00 - Lunch after Klausen Pass peak in Altdorf
13.00 - Driving continues with Susten pass
18.00 - Arrival to Grand Hotel Victoria Jungfrau ***** in Interlaken
20.00 - Dinner in OX Steakhouse
Roads driven: Klausen pass, Susten Pass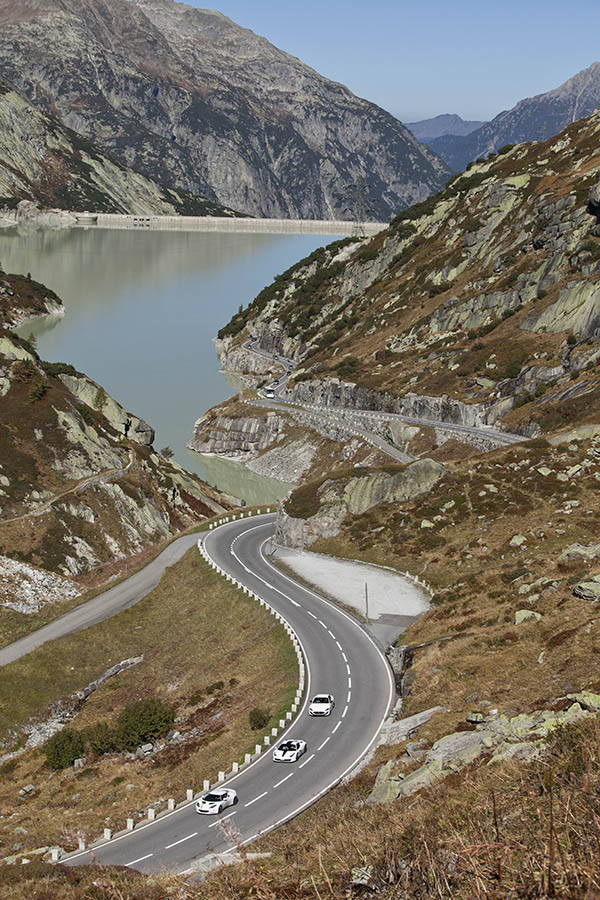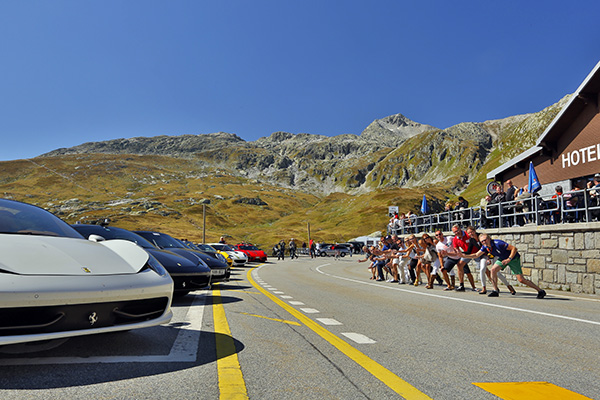 Tuesday 28 Aug - Interlaken to Lago Maggiore
The orgy in Swiss mountain passes continues. We drive the famous Grimsel- and Furka pass combination, as well as the Passo San Gottardo towards the Airolo valley and Italy.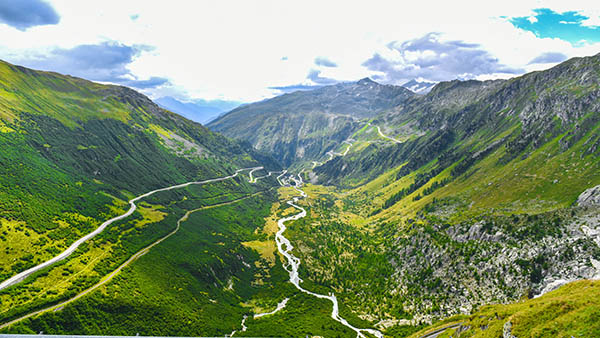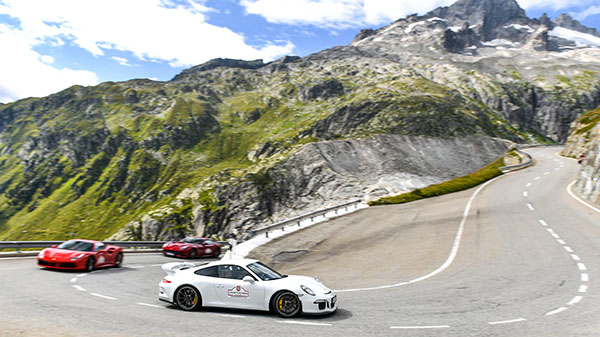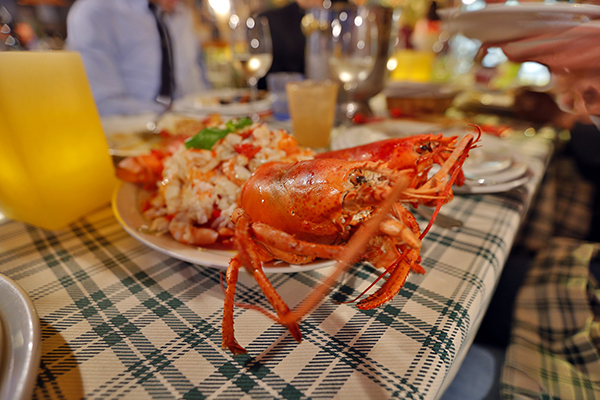 Later, we arrive by Lago Maggiore staying at a hotel on the lake. We hope you like seafood. Welcome!
10.00 - Leaving Hotel
11.00 - Grimsel- and Furka pass
12.00 - Lunch in Chiedi Andermatt
14.00 - Driving continues with Passo San Gottardo
18.00 - Arrival to Lago Maggiore
20.00 - Dinner at Lago Maggiore
Roads driven: Grimsel pass, Furka pass, Passo San Gottardo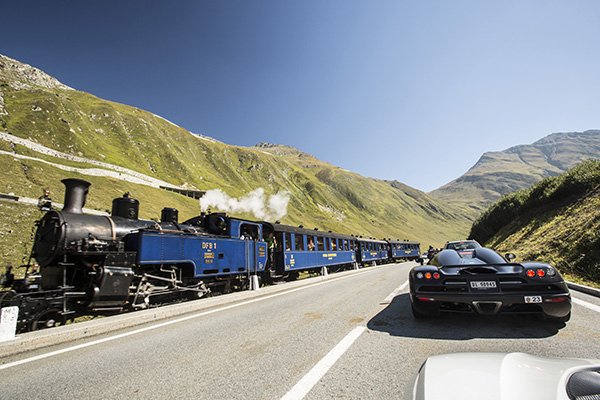 Wednesday 29 Aug - Modena and Tuscany
We have a long day ahead of us. Hence we have to start a bit earlier, at 9:00 this day. Passing Milan at a safe distance we drive to Modena using the hyper fast A1 Autostrada. In Modena, we park on the city square and have lunch. After lunch we visit the Maserati factory, which is located in the centre of the city.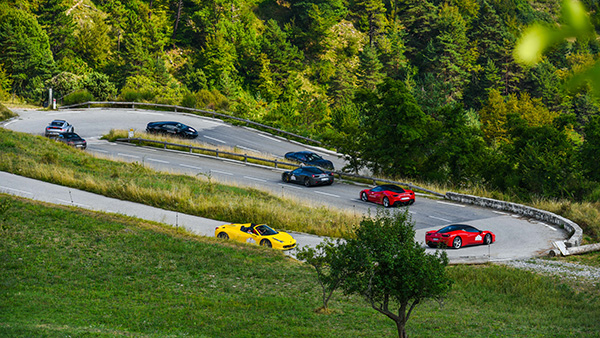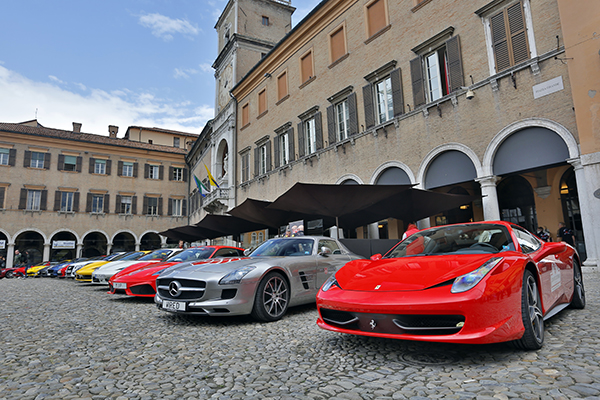 Later, we continue south on Passo dell'Abetone towards Lucca and Renaissance Tuscany Resort where we stay the night. Passo dell'Abetone is road famous from the road rally Mille Miglia. This night we have a typical Tuscan menu and a wine tasting. (Hint: Bolgheri wine wins every time)

10.00 - Leaving Hotel
12.00 - Lunch on Modena city square
13.30 - Factory visit Maserati
15.00 - Passo dell'Abetone
18.00 - Arrival to Hotel Renaissance Tuscany **** by Lucca
20.00 - Fiorentina BBQ dinner on the hotel veranda
Roads driven: Passo dell'Abetone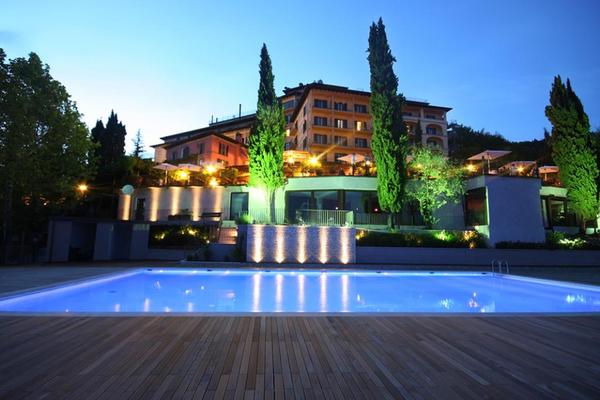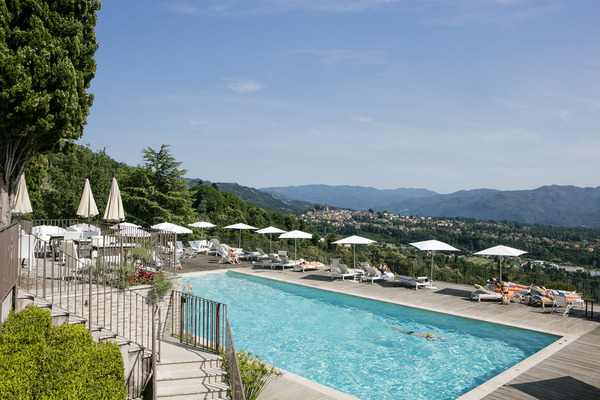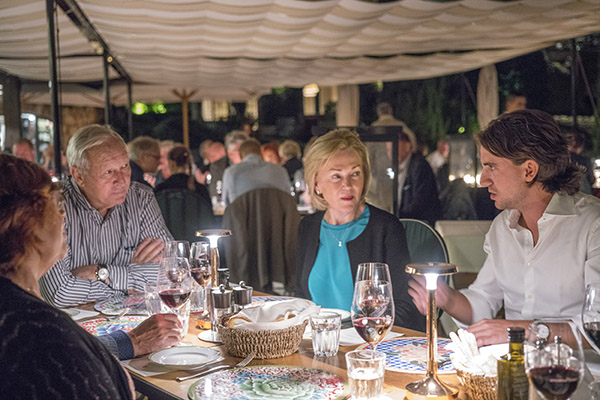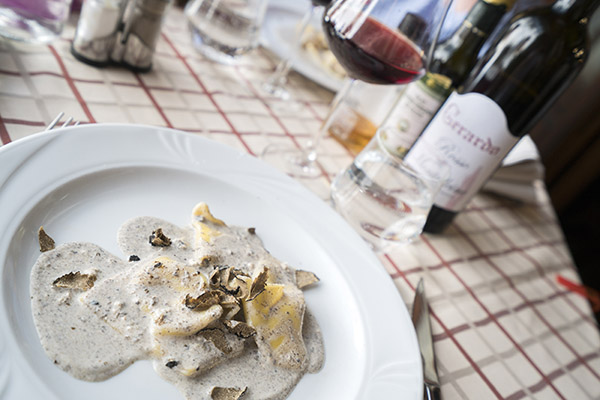 Thursday 30 Aug - The Italian Riviera and Monaco
Today we head to the Ligurian coast and Genova, where visit the famous Palazzo Reale, one of the most famous art collections in Italy. The house (Palazzo Reale) is kind of cool, too. We also have lunch in Genova old town, before continuing along the Ligurian coast to Monaco.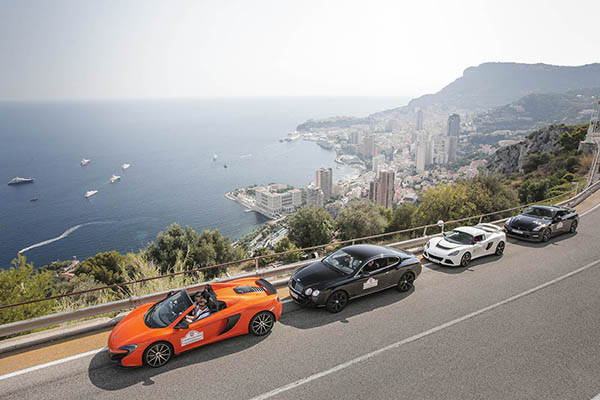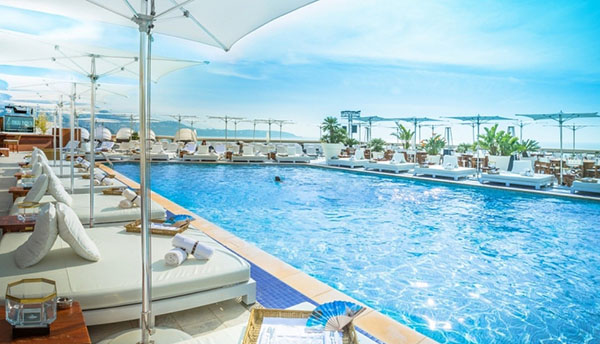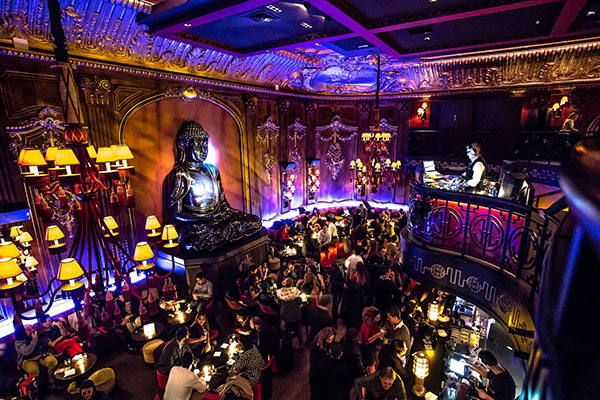 In Monaco we stay in Hotel Fairmont in rooms with a great view of the sea. After arrival we invite everyone to the hotel roof top for a champagne sprinkled pre-party in famous Nikki Beach club. Lots of drinks included. At about 21 we continue to Buddha Bar for dinner. It is just up the street from the hotel.
10.00 - Leaving Hotel
12.00 - Lunch in Genova old town
13.30 - Tour of Palazzo Reale in Genova
15.00 - Driving continues
17.00 - Arrival to Fairmont ***** in Monaco
19.00 - Party in Nikki Beach (Fairmont)
21:00 - Dinner in Buddha Bar


Friday 31 Aug - Monaco to Cannes
This final day of driving we have two options. Either you leave the hotel in the morning, drive to Castellane for lunch and continue to Cannes using the mighty Route Napoleon. This drive is about four hours in total.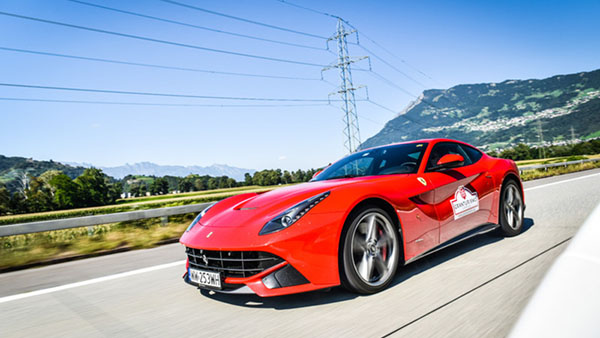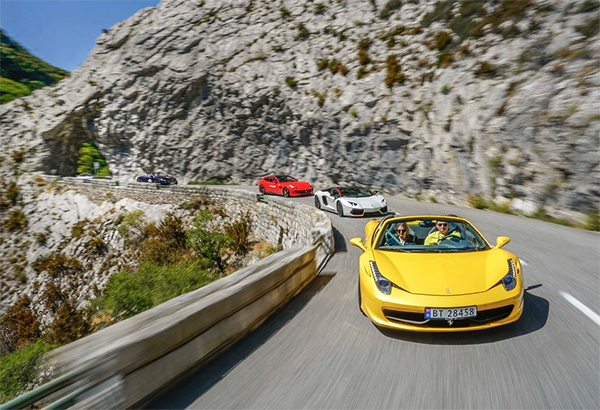 Or, you stay in Monaco until lunch and take the short route to Cannes. This option is only about one hour of driving (if you drive you drive your car properly) 
Either way, we meet in Cannes and Grand Hotel Martinez in the afternoon. Dinner tonight is in the harbour.
10.00 - Leaving Hotel (optional)
12.00 - Lunch in Castellane/La Garde (optional)
14.00 - Route Napoleon (optional)
17.00 - Arrival to Grand Hotel Martinez ***** in Cannes
20:00 - Dinner in restaurant New York, New york
Roads driven: Route Napoleon (optional)


Saturday 1 September - Cannes
No driving today. Time for relax in Cannes. We will have lunch in a beach club. Later this night we have the event closing dinner in the hotel restaurant.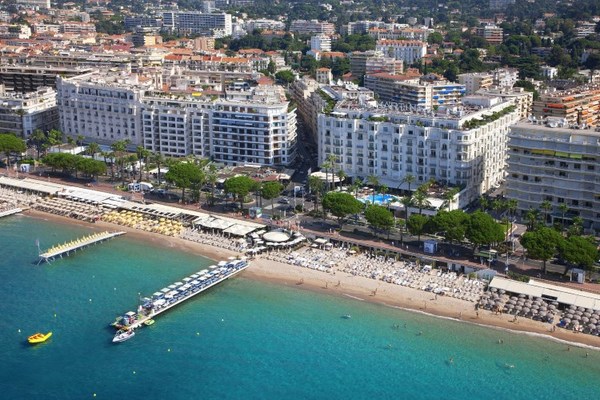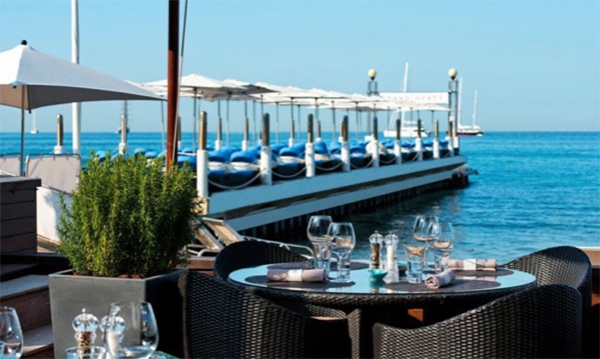 12.00 - Brunch in the Grand Hotel Martinez
14.00 - Lunch in Nikki Beach Cannes
20:00 - Dinner on the terrace of Grand Hotel Martinez


Sunday 2 September - Cannes
Check-out from the hotel at about 13:00.


Want to go? Send us an e-mail on peter@granturismo.org


The complete 2018 calendar
Click here to see the complete 2018 calendar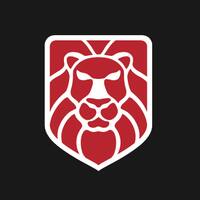 admin@granturismoevents.com