The best pictures from 2017 - places 21 to 30
Published 2018-01-01 by Administrator
It is that time of the year again. The time when we look back at the season and browse through all the millions of pictures taken during the events, and select the 30 best. Pictures that have that extra touch or that extra something that makes it stand out from the rest. A tradition since a few years back.
Today we give you places 21 to 30. Even better images to follow in a few days.
Oh, and while we're at it - we wish you
a Happy New Year!
Peter, Björn, Justyna, Michal and Marcin
(all pictures by James Holm)
30 - Gran Turismo California
. Assembly in the parking of Hollywood Roosevelt, getting ready for the California sun in our 27 rented Ford Mustangs. Gran Turismo California is not planned for 2018, however it might come back in 2019.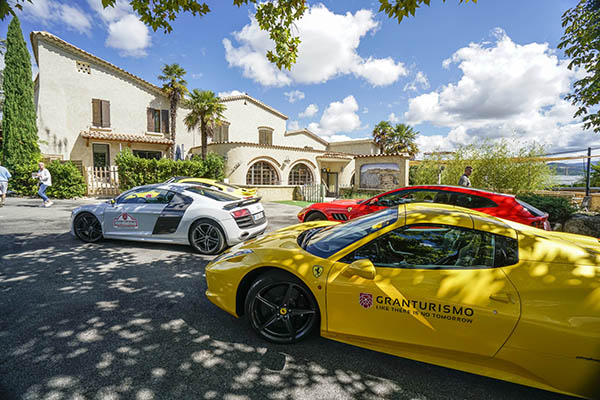 29 - Lunch stop in France during Gran Turismo Europa
. While we started in Paris in 2017, this season Gran Turismo Europa comes back to the best roads in the world - the awesome mountain passes in the Swiss alps like Stelvio, Grimsel, Furka, Susten and Klausen pass. Gran Turismo Europa 2018 is fully booked.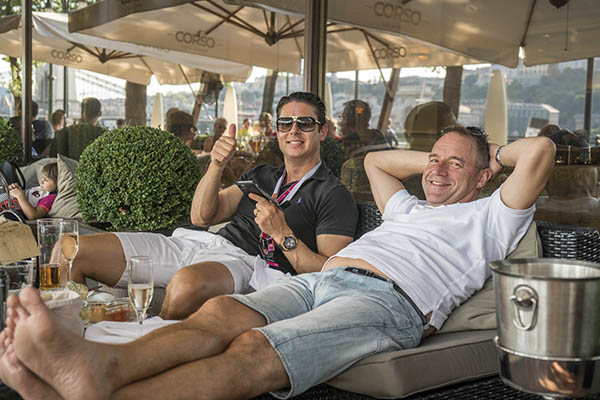 28 - After Track by the Danube in Budapest
. Martin Löwgren and Magnus Wallen enjoying the terrace of Hotel Intercontinental after a long day on Hungaroring. If you look closely you can see their view in the reflection in the window directly behind them.
In 2018, we are making our stay in Budapest longer, with
Gran Turismo Hungaria
spanning over a total of five(!) days. The first three days - Wednesday, Thursday and Friday - we spend on the track. On Saturday we do a road trip to Lake Balaton (about 1.5 hours away) for lunch. All evenings are spent in Budapest, with dinner in different restaurants every night. Oh, and the weather is awesome in here in August.
>>
http://www.granturismoevents.com/gran-turismo-hungaria-2018/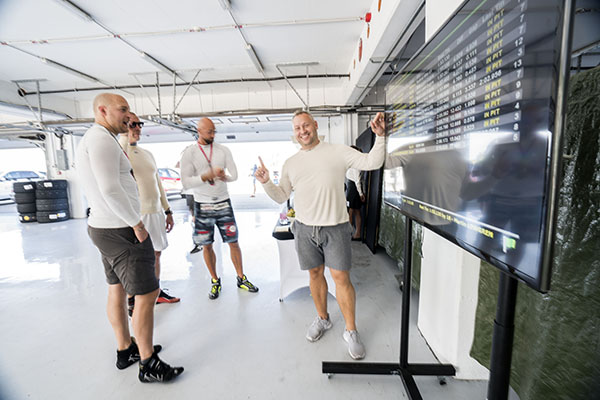 27 - Fredrik Danner is King of Gran Turismo
. This is the exact moment Fredrik Danner realises he has won our gentlemen cup "King of Gran Turismo" (race class). Congratulations Fredrik!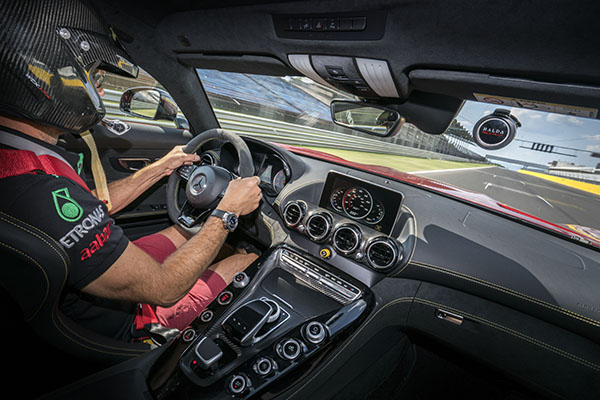 26 - Patrik Stenlund on Hungaroring
. Mercedes-AMG GTR with its centre display in Race mode on the main straight of Hungaroring. Beautiful weather and full concentration.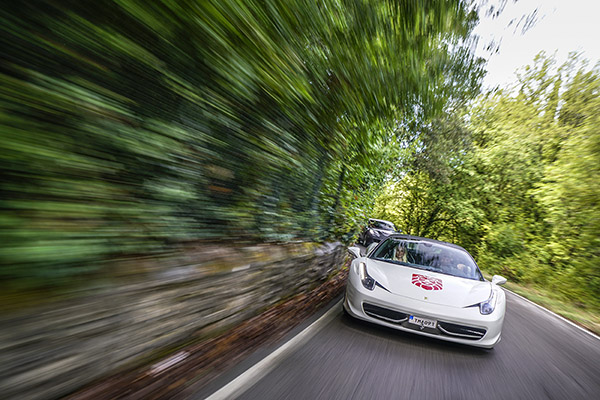 25 - Lets see how close we get to that stone wall
. Fredrik and Therese Lindh not being bothered about the well being of their rear view mirror on Gran Turismo Toscana. For the 2018 season we return to Italy with a tour of the south of Italy. Start in Rome, then we head south towards the Amalfi coast, Basilicata, Puglia, Abruzzo and back to Rome. The event ends in the Vatican state.
Gran Turismo Italia 2018 is fully booked.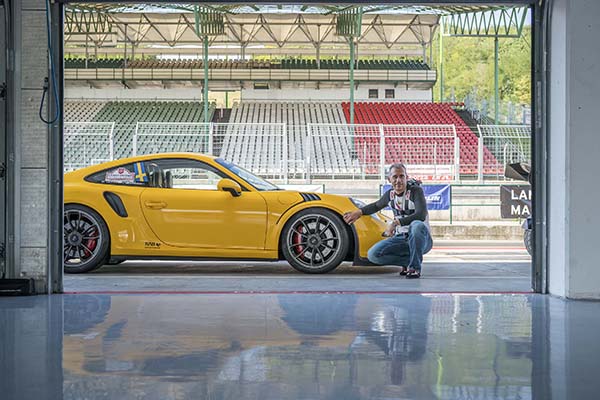 24 - Johan E Andersson with his yellow GT3 RS
. Beautiful shot. Johan later won King of Gran Turismo (Hungaria) with the fastest time in his class. Congratulations!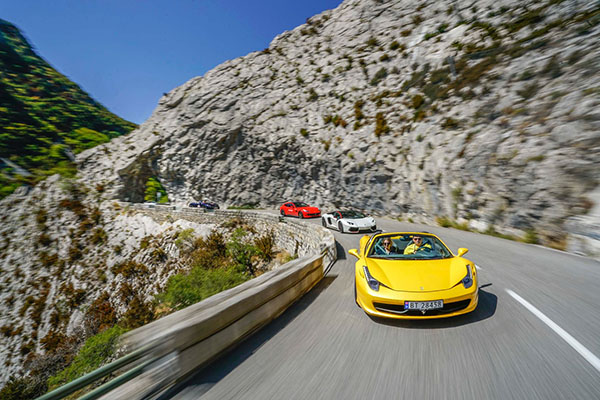 23 - Darek Johansson and Julianna Johansson (formerly Okon) on Route Napoleon during Gran Turismo Europa 2018
. This part of Route Napoleon - between Dignes-Les-Bains and Castellane is the best.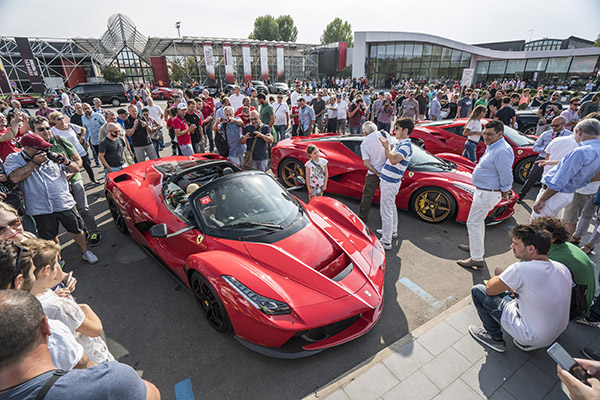 22 - Ferrari 70th Anniversary
. Our event Gran Turismo Toscana did actually start in Maranello on the 70th anniversary of Ferrari. The amount of expensive red cars and people in town this very special day was unreal.
21 - Lars-Olof Dahl's McLaren in Dubrovnik
. This is one hell of a shot, taken on a bridge just before Dubrovnik approaching from the north. In 2018, we are going back to the Adriatic coast - the event starts in Opatija (Croatia) and we drive all the way to Thessaloniki in Greece. On the way we pass through countries like Bosnia, Montenegro and Albania(!).
In Albania, we have 
armed guards
joining the convoy. Gran Turismo Adriatica 2018 is, by far, our most adventurous event of the 2018 season.
>>
http://www.granturismoevents.com/gran-turismo-adriatica-2018/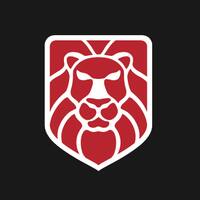 admin@granturismoevents.com