The Ferrari F356 is the best Ferrari you never heard of
Published 2023-02-11 by Peter Ternström
The Ferrari F356, also known as the Ferrari Berlinetta, is a classic sports car that was produced by the Italian automaker Ferrari between 1994 and 2005. This iconic vehicle is widely regarded as one of the most beautiful and stylish cars of all time, and its timeless design continues to attract car enthusiasts and collectors alike.
The F356 was introduced as a replacement for the popular Ferrari 328, and it was available in several different body styles, including a coupe, a convertible, and a Targa. The car was powered by a 3.6-liter V8 engine that produced up to 380 horsepower, and it was capable of reaching top speeds of over 180 miles per hour. The F356 was also equipped with a six-speed manual transmission, which provided a smooth and responsive driving experience.
One of the most distinctive features of the F356 is its stylish design. The car was created by Pininfarina, one of Italy's most renowned car design firms, and its aerodynamic lines and sleek curves were inspired by Ferrari's racing heritage. The car's low stance and short overhangs give it a sporty and aggressive look, while its rounded tail and sculpted sides add a touch of elegance and sophistication.
Despite its performance capabilities, the F356 was also designed with comfort and luxury in mind. The interior of the car was elegantly finished with high-quality materials, including leather seats, wood trim, and chrome accents. The car also featured a range of advanced technologies, such as power windows, air conditioning, and a sound system.
Over the years, the F356 has become a sought-after classic car, and it is highly valued by collectors and enthusiasts alike. Its timeless design and powerful performance make it one of the most memorable cars in Ferrari's long and storied history. Whether you're a fan of classic cars or just appreciate Italian design and engineering, the Ferrari F356 is sure to impress.
In conclusion, the Ferrari F356 is a timeless classic that combines style, performance, and luxury in one stunning package. Its beautiful design, powerful engine, and advanced technologies make it one of the most iconic sports cars of all time, and its status as a classic car continues to grow with each passing year.
===========
Did you believe this? Then you are in trouble. Because it is not true. Recent advances in Artificial Intelligence make computers able to write stories like this. The car, Ferrari F356, does not exist. The story is completely made up by a cluster of silicon chips.
The text above was written by an AI called ChatGPT. We entered the prompt: "Write a story about the Ferrari F356" and what you see above was the result. It took less than five seconds to generate the text. Incredible.
Also the image we had an AI create for us. The instructions were: "Ferrari F356 1990s". The result is a car where the lower parts resemble a Ferrari F355, while the upper part is most probably from a Porsche 911.
This is just a first step. Imagine what an AI can do ten years from now. How about a thrilling crime story generated just for you, by combining all the books from your favourite author? How about an AI that can render a movie from your storyboard or script, including actors and special effects? How about a digital girlfriend that has cat ears?
Content creation is going to change dramatically. Whether it is writing or image generation, these jobs might be automated in the future. As in computers, not humans, writing blog posts like this, being your doctor or pretending to be your best friend.
Is the future bright? Good question. Some say we are entering the dark ages of Skynet. Maybe we should not endorse our children pursuing a career in journalism. However, the future might be a very exciting experience. Big changes ahead. A proper revolution.
Please note: the last six paragraphs were written by a human being.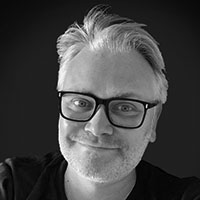 peter@granturismo.org