The digital nomad's guide to Montenegro
Published 2022-01-10 by Peter Ternström
A few weeks back, I wrote a post about spending the winter in Italy, far away from the horrors of winter in Northern Europe. As you might remember, I suggested northern Tuscany or Liguria as perfect spots for a temporary relocation.
Now, there are many other great options in Europe for the digital nomad who can work with his laptop and cell phone from anywhere. This week, let's check out a personal favourite: Montenegro.
Wait, what? Montenegro? Oh, absolutely!
It is amazing. Let me explain why. Montenegro is the go-to country if you are looking to spend some time on your own. A place where you can disconnect from your ordinary life and start that big and important project that you have put aside for so long. That project you spend a lot of time thinking about but never found a good moment to begin.
Do you want to write a book or a screenplay? Learn a new skill? Make dramatic changes to an unhealthy lifestyle? Spending winter in Montenegro is perfect if you want to do something that needs your full attention and no distractions.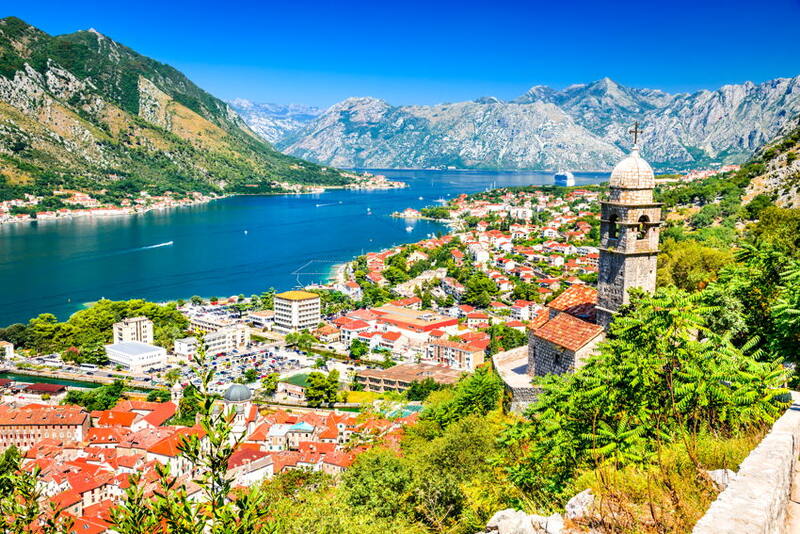 Bay of Kotor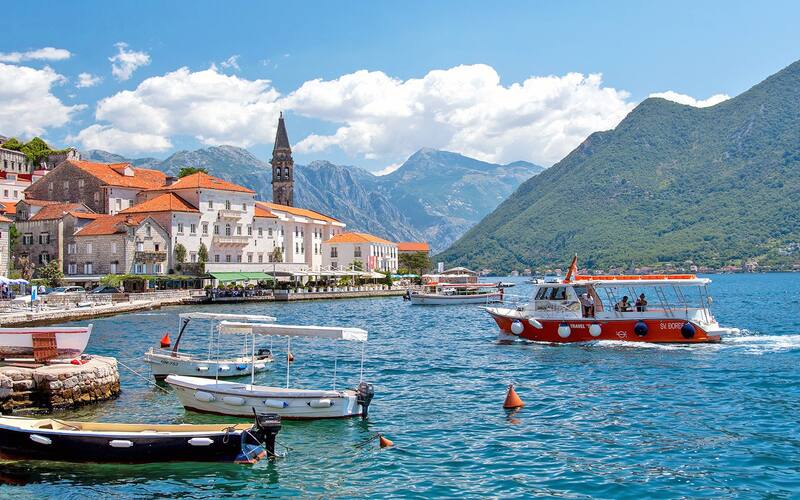 Perast in Bay of Kotor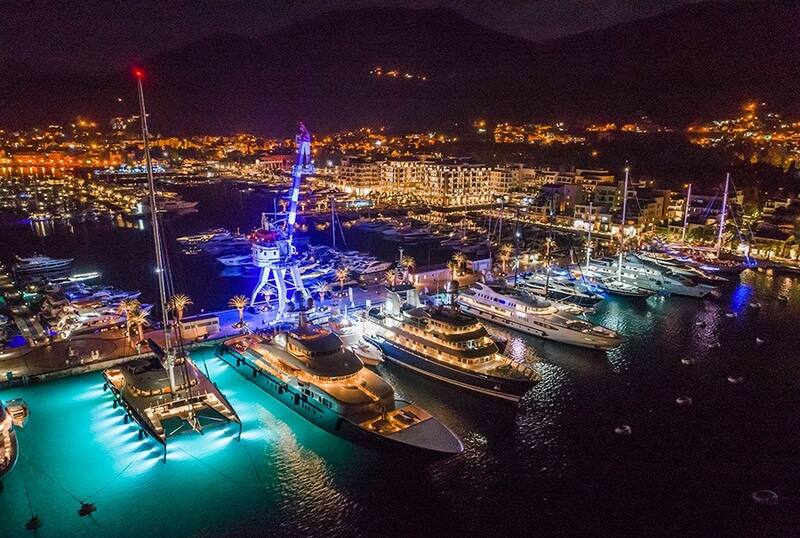 Porto Montenegro (Tivat)
Where to stay
Bay of Kotor is one of the most beautiful places in the world. This is a great location to stay, probably the best in the country. You can either stay in the old town of Kotor, renting a townhouse or apartment. Or, you can rent a villa literally at the water's edge.
Near, you have the city of Tivat. It is more of a modern city, unlike the ancient Venetian town of Kotor. In Tivat, you have Porto Montenegro, a Disneyland for the rich. Nearby is another luxurious resort called Lustica Bay. In Tivat, there is also an international airport. The second big airport in Montenegro is in Podgorica, the capital.
Another option is the city of Budva, about 30 minutes to the south of Tivat and Kotor. Budva is, just like Kotor and Tivat, a functioning city in the winter. Budva has a charming old town, but not as insanely pretty as Kotor's.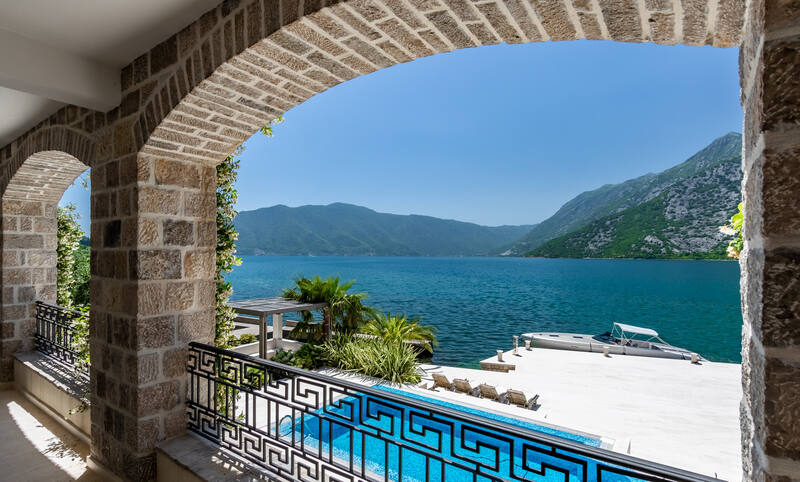 Extremely low cost of living
In the summer, expect fully normal European prices. However, it becomes the renters market in the winter, just as in Italy and all popular tourist destinations on the Mediterranean. As always, if you can pay for the six months upfront, you can negotiate the price aggressively. There is absolutely no problem finding a decent apartment with a balcony facing the sea for 500 euros per month. The alternative for the owner is no income at all during the winter.
Other costs, such as groceries and visits to restaurants, are also quite low. You will not spend a lot of money in Montenegro in the winter.
A word of caution. For some reason, roaming with your phone is very expensive. You absolutely need to buy a local sim card if you plan to stay longer than a few days.
Oh, and don't worry. Internet is blazing fast in Montenegro. Both mobile and the wifi kind you will have in your villa or apartment.
Montenegro is the only country outside the European Union to have adopted the euro as its de facto domestic official currency. A fun fact is that the ATMs in Montenegro do not have a maximum withdrawal amount. Withdrawing several thousand euros in a single operation is possible.
No need to withdraw 250 euros at a time. In Montenegro, there is no limit. I have seen people emptying an entire ATM in one transaction. It seems like it never stops spitting out bills - Las Vegas mode. Then, the machine goes dead, awaiting a refill the next day.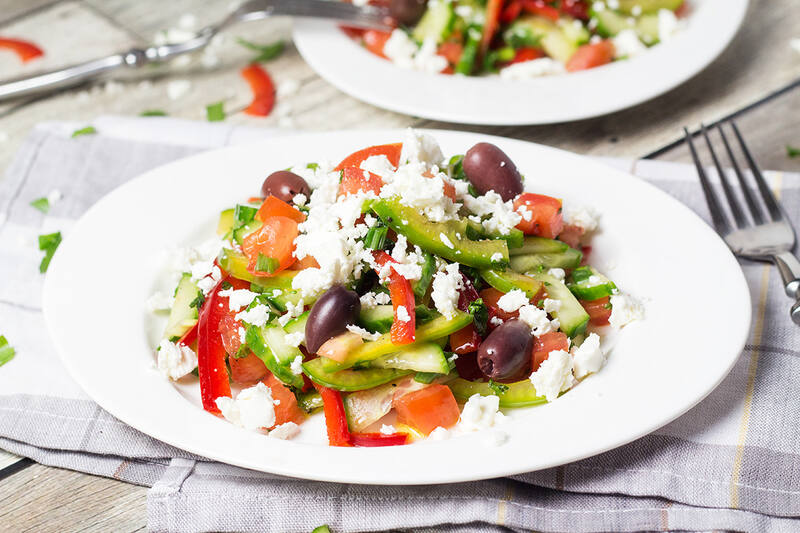 Great food
The Montenegrin kitchen is quite similar to other former Yugoslav states, with the addition of excellent seafood unique to Montenegro and Croatia. From the sea to your plate in less than a few hours is the key element here.
While staying in Montenegro in the winter of 2013/14, I grew very fond of the Balkan Salad (Shopska Salata). It is a compulsory starter wherever you go. A simple salad with cucumber, tomatoes, onion and feta cheese. Sometimes with added olives and bell peppers, but often not. While the ingredients are of an extremely local source, it tastes divine. If there is one thing I miss about my stay in Montenegro, it is this salad. You can't get the same quality and taste anywhere else.
There is a total absence of fast-food chains like McDonald's or KFC. After the wars, the Montenegrins are not very fond of American culture. America Bad. Instead, you will have plenty of local food, and it all tastes great.
Service in restaurants is mediocre at best. It is a part of the Balkan culture, and you will soon get used to it. More about this behaviour below.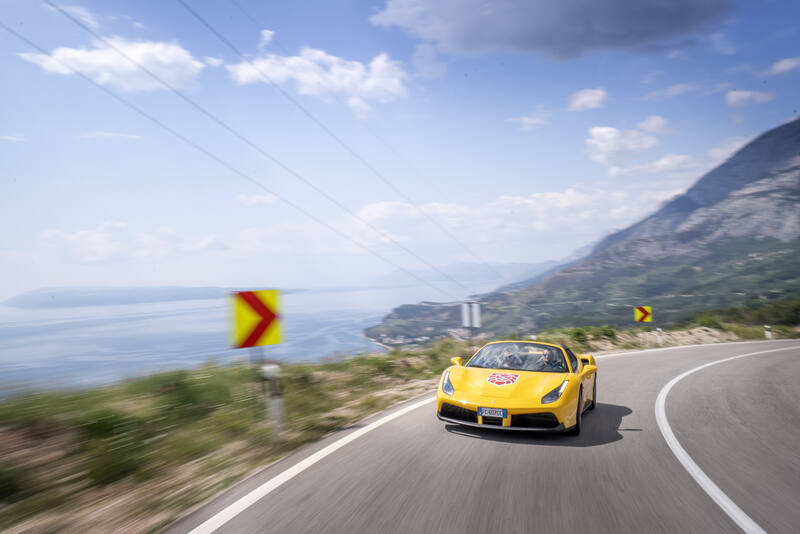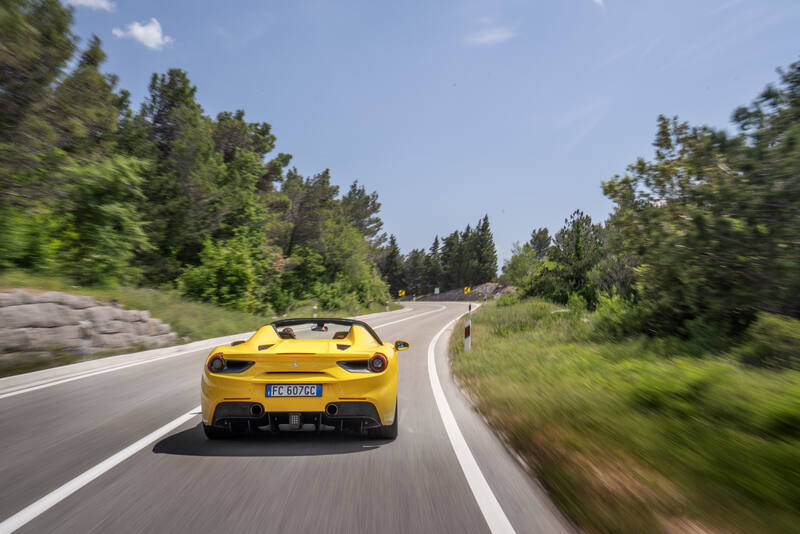 Spectacular roads
Montenegro has some of the best roads in Europe. Recently, an infrastructure program was launched, and many roads have brand new asphalt.
The road between Budva to Podgorica we consider the 6th best road in Europe. On top of this, you also have the Adriatic Magistral, which is the road that follows the entire country's coast.
There are plenty of great roads in the mid and northern part of the country, too. Think of Montenegro as a Balkan version of Switzerland, and you are not far off.
If driving a supercar is your passion, you will certainly have a lot of fun here. Also, the weather is good for driving all year round. It seldom goes below ten degrees, at least at the coast.
Sports
An important part of Montenegrin culture is sports. You will find tennis courts, large public swimming pools and fitness centres wherever you go. Staying in the country over winter means these are all quite empty. Furthermore, there are incredible mountain bike trails, hiking and climbing. Not bad if health is your mission for the winter months.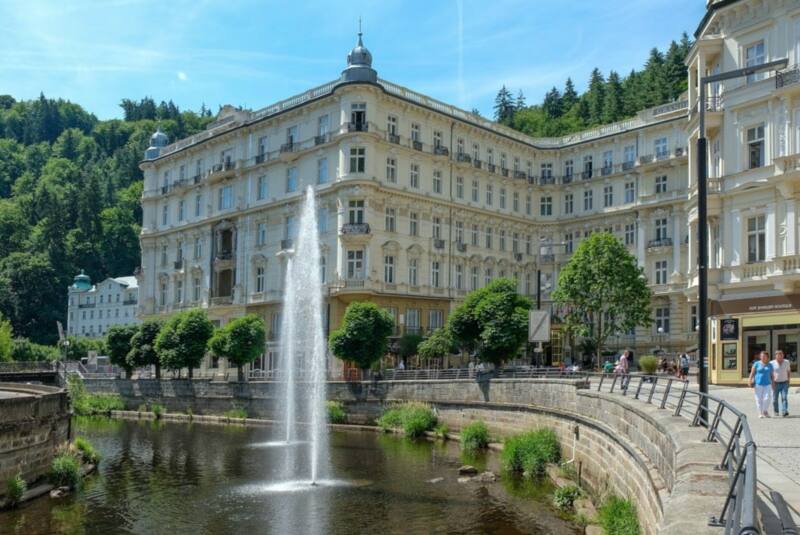 Casino Royale
A common misconception is that the casino from the famous James Bond movie Casino Royale was located in Montenegro. This is not true. The location used in the movie was actually Grand Hotel Pupp in Karlovy Vary (Carlsbad), Czech Republic. Very nice hotel, but not in Montenegro. We might go there sometime. Stay tuned.
Croatia and Serbia
Dubrovnik is less than two hours away from Kotor Bay. The road is a spectacular drive along the Adriatic coast. Perfect for an excursion in a supercar, have lunch and then drive back. The border crossing can be annoying, but after you have crossed it a few times, the police will just wave you through.
While we are talking about a winter stay, I do not recommend any longer excursions to the north and Serbia. There is a dramatic change of climate towards the Serbian border with plenty of snow in the winter. Worth noting is that you have a decent ski resort just after the Serbian border in Zlatibor called Tornik.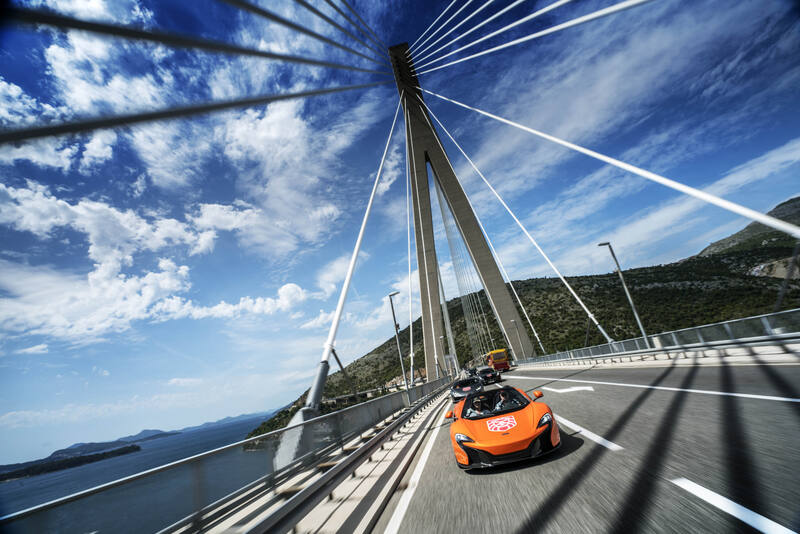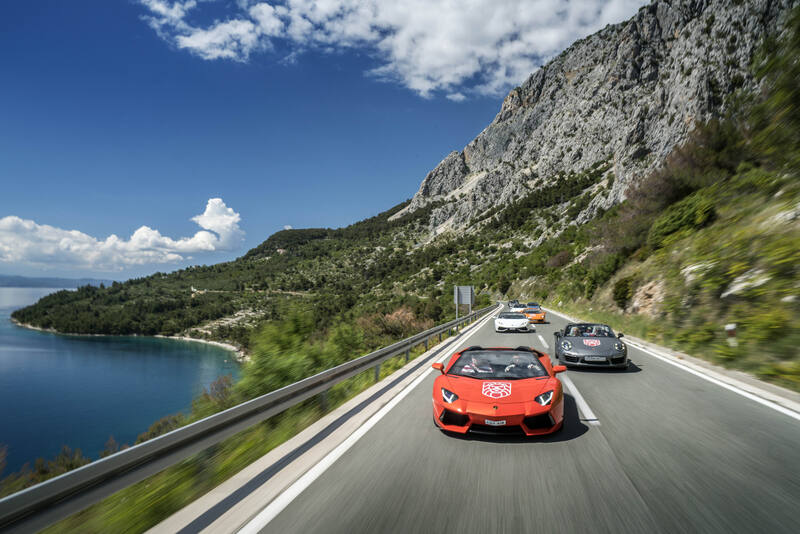 Albania
What about Albania? Sure, why not. In about three and a half hours from Kotor, you can be in Tirana. A weekend here will be a refreshing experience, to say the least. Prepare for insane amounts of attention with your supercar.
Will they murder you and steal your Ferrari? No, they won't. You must remove all negative stereotypes from your system about Albania. The country has a long tradition of being extremely welcoming to visiting foreigners. It is an important part of their culture, just like in Poland.
Also, it is one of the very few countries where Jews, Christians and Muslims coexist without friction, and they have been a mixed culture for a very long time. During the second world war, many Jewish refugees found a safe harbour in Albania and decided to stay. This has had a great impact on the country. They do not take religion very seriously here. Instead, they have all unified in hating communism.
Tirana is fun. Please park your car at the hotel and explore it by taxi or foot. It is an interesting mix of western and eastern cultures - tall modern glass office buildings next to run-down brick houses. Definitely, a city you should spend a weekend in to explore and enjoy. Make sure you also visit the coastal city of Durres, which is nearby.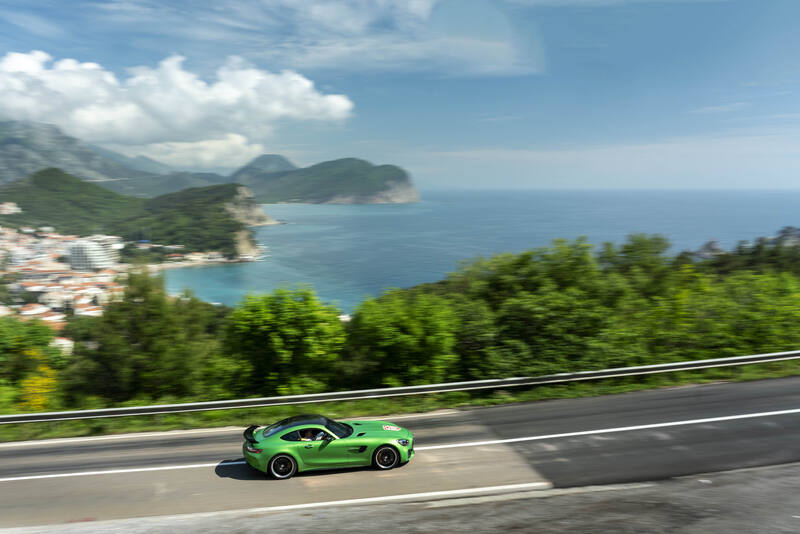 The Montenegrins
Finally, a few words about the Montenegrins. They are the tallest people in Europe after the Dutch. Men are often close to two meters in height. They will look intimidating at first, with their MMA style menacing appearance. However, they are not.
They do not have the sophisticated manners of Italy and France. Far from it, you will find them quite rude at the beginning, especially waiters at restaurants. It is a part of a somewhat macho culture that dominates the former Yugoslav republic.
Try not to get offended. Here, a simple yes or no is a normal answer to a question. Also, many will feel insecure talking to you in English and compensate with what we interpret as rude manners.
While people in Italy are very easy going, the Montenegrins are more reserved. Do not go to Montenegro and expect to start socialising with the locals on a grand scale. You will absolutely make some friends, but it will take time. If you succeed in making a friend, you will become good friends for life. Just like in Scandinavia.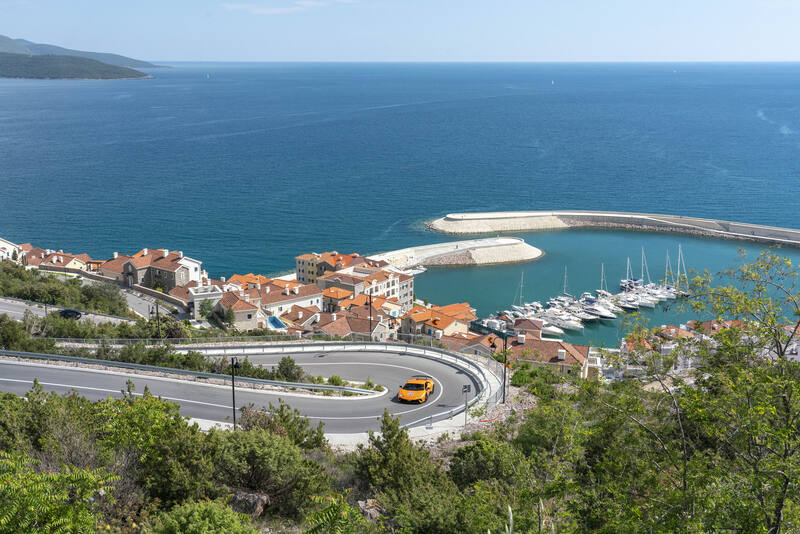 Finally
Spent some winters in Portugal or Spain? Ready for something completely different? Then I strongly recommend Montenegro. An insanely beautiful country and an experience that is quite unusual. To this, we add a low cost of living.
If you have a creative project that needs your complete attention, it can be an ideal spot to spend a few winter months. On top of this, you have world-class driving roads with your supercar and seafood that will blow your mind. Just make sure you get that local sim card for your phone when you arrive.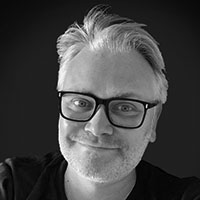 peter@granturismo.org