Nine highly unethical tips for the psychopath traveller
Published 2021-02-24 by Peter Ternström
Are you a person of low moral fibre? Are you comfortable going straight into the grey area between what is right and wrong, just to beat the system? Well, look no further! Here are some highly unethical and borderline criminal advice for you.
1. Cancelling hotel nights without penalty
Many hotels do not allow you to cancel your stay in the hotel on the day of arrival. Instead, they will often charge you the entire amount, no matter if you arrive or not. This is standard procedure, and there is actually nothing wrong with it. However, there is a way to cancel your reservation without getting charged anything.
Instead of cancelling your reservation, you simply call the hotel and tell them that you want to re-schedule your stay. Make it, say, one month later. This should be no problem since the hotel is still getting your business. Three days later you call again and cancel your room altogether. This is now completely okay since the reservation is several weeks away.
2. Getting a hotel room when the hotel is fully booked
Is the hotel fully booked for the weekend that you wanted? Bummer. Hang up and call again, a minimum a few hours later so you speak to a different person. Now you book an entire week instead, with the attractive days being right in the middle.
Many booking systems will now recommend the operator to cancel some other poor fellows reservation and accept yours instead. This is because of the revenue you bring in being much higher. The computer prioritizes long stays.
The next day you call the hotel again and re-schedule your stay to just be over the weekend. Voila! You now have a reservation in a fully booked hotel.
3. Always use the title Doctor
Whatever you book, be it a flight ticket, hotel room or rental car, always choose the title Doctor if you can. Doctors get special treatment and are much more often upgraded for free to suites in hotels or business class seats on flights.
4. How to get dramatically better service at restaurants
When booking a table at a restaurant, use the name Michelin. Often, the level of service you will receive will be much better than usual. Also, they could very well give you the best table in the restaurant, and treat you to many free goodies during the meal.
Of course, the Guide Michelin representatives that hand out the famous stars, never book the tables under the name Michelin. Now, if you were a restaurant owner, would you risk it? Probably not. Better to be safe than sorry, and provide the best possible treatment to the prominent guests.
5. Dodging speeding camera tickets
Do you drive a lot in Europe? Get a personalised license plate. Many countries offer these, as a complement to the standard plates. Norway, Sweden and lately Poland.
The speeding camera systems can often not interpret a personalised plate. The character recognition software is not expecting an out of standard plate format.
6. Free food at McDonald's
This only works when there is a long queue at the drive-thru at a fast-food restaurant. You must create some confusion in the marvel of perfection that a McDonald's or Burger King is.
Entering the queue, you will soon find yourself at the first stop, where you make your order. Here you tell them that you were looking for parking and you entered the drive-thru queue in error.
The next window, which is for payment, you simply pass. However, you do stop at the second window, where they hand out the food. In many cases, you will be handed the order of the person behind you in the queue. Let's just hope that they ordered something you like.
7. Enjoy a better experience when flying
Pilots and flight attendants have a CREW tag attached to their luggage. It is a plastic badge in the size of a credit card that is often yellow or red and white. This gives them better service when they fly, regardless if they work for the airline or not. People in the air travel industry treat their colleagues really well.
With a CREW tag on your luggage the baggage handlers assume you are a pilot or flight attendant. Your checked-in luggage will almost always come out first on the luggage belt. Similarly, boarding the aeroplane, make sure the flight attendants notice the tag. You will often be shown to better seats and enjoy free cocktails during the flight.
Anyone can purchase CREW tags at a pilot shop. You don't need to be a pilot. Attach them to your luggage and enjoy a completely new level of service when you fly.
8. Boarding with unlimited carry-on luggage
Some carriers only allow one carry-on luggage item. If you want to bring two, or even three, you get a big and beautifully branded plastic bag from one of the tax-free shops before arriving at the gate. At the gate, you put your extra items, laptop case etc, in the plastic bag. At the gate, they will assume that you have been shopping at the airport and will let you board the plane without any questions.
9. How to never run out of money
And now my last and perhaps the best advice. When your funds are getting low, go to a pharmacy and buy a kilo of mercury. Using tweezers and a magnifying glass, remove a proton from each mercury atom. Voila! You now have a kilo of gold.
Please note
This is a satirical post. I wish I did not need to clarify this, but I do it anyway to make sure that no one gets offended, or that I do not get murdered by a colleague in the travel industry.
Do you have some other morally questionable travel tips? I'd love to hear from you. Don't be a stranger, send me an e-mail.
Related
>> I hereby pronounce you dead (he said)
>> Join us for a road trip in Tuscany in 2023. A Ferrari or Lamborghini is included.
>> How a brand new Ferrari got ruined by a vomiting passenger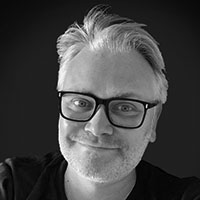 peter@granturismo.org