Meet James Holm, our in-house photographer
Published 2023-03-26 by Zdravko Anticic
If you have been to our events, then you probably know James Holm, our in-house photographer since over a decade ago. Recovering from a motorcycle accident during the autumn last year, James is now ready to join us again this season.
We met James in Stockholm last week, and had a chance to speak about the past, present and the future...
I am James Holm, an automotive photographer from Gothenburg, Sweden. I have been a photographer in various spheres nearly my entire life, following my father's foosteps in many ways, and currently enjoy working primarily with Gran Turismo Events.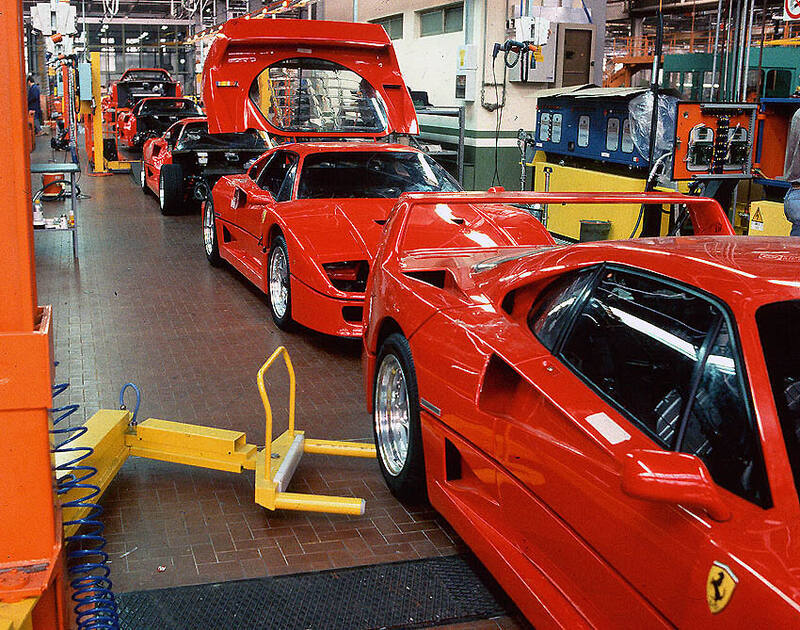 Since you are primarily automotive oriented, can you tell us how this came about in the beginning?
As long as I can remember, my father has been involved with cars, largely due to his journalist and photography work, having started even before the 80s, and of course a passion for them as well. We used to have an old MG that he was restoring while I was a child, alongside an Austin Seven which he bought for my mom. I would help him work on these, so I would say that is the first direct contact with the car culture.
Later, in the 1980's, he started on a publishing bureau called Nordbok, with a book series called "Cars Collection" which was essentially a subscription-based photo-book series, published on a monthly basis. Here, I was able to catch on with photography and development technologies that were relevant at the time. Everything used to be manual, forget photoshop, and digital imagery.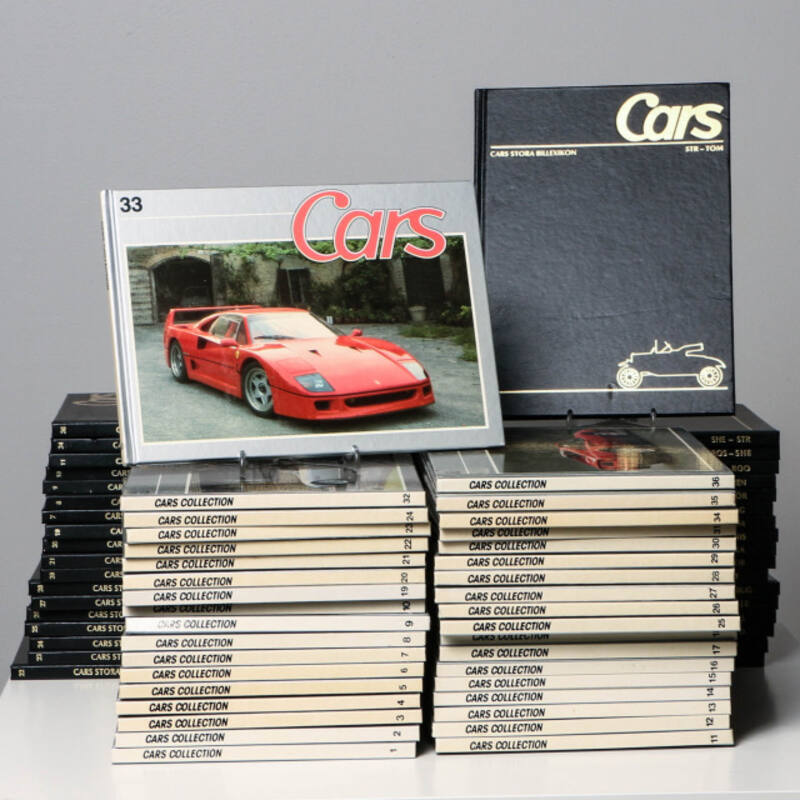 Did his work enable you to have more direct contact with supercars?
Absolutely, his work allowed him to go to car factories, primarily in England and Italy. Namely Aston Martin, Morgan, but more importantly Lamborghini and Ferrari! Of course, as soon as I was old enough, I would join him on these trips.
During our visits to Ferrari and Lamborghini, I was able to see so many cool supercars from the era. For example, I have his picture of the last Countach on the production line! I still remember the chassis number of it – and when we visited the Lamborghini Museum during a Gran Turismo Event – that very car was one of the displays, with the chasis number I recollected from nearly 40 years ago! And now I am trying to organize a trip to Lamborghini again, to see the last new Countach being built, which would be a fantastic full-circle story!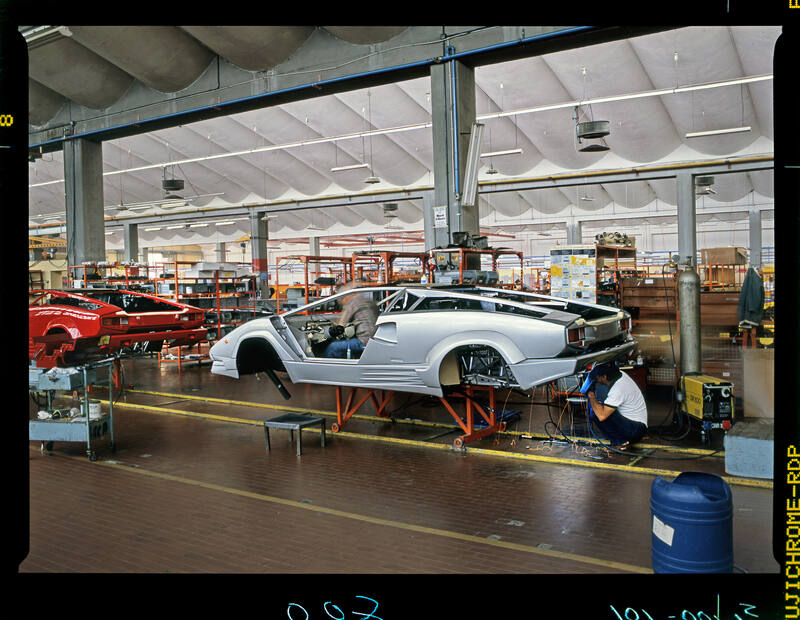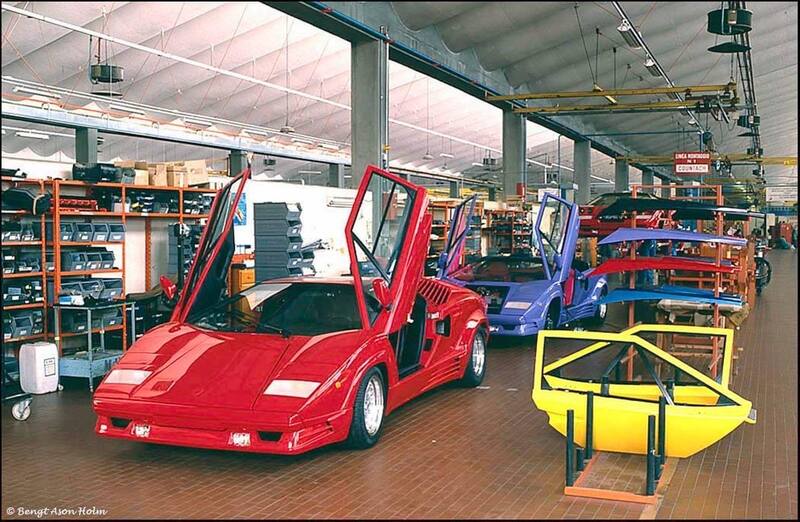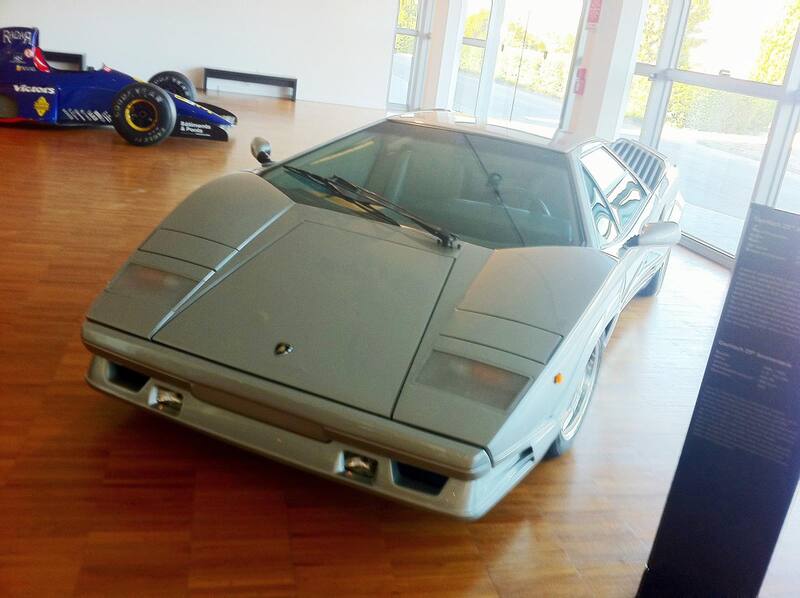 Wow! And do you have any memories of Ferrari?
As well as the Ferrari experience, which was magical for me to hear and see, in those times you wouldn't get test drives, but test rides! So he got to ride along as a co-driver in Testarossas and F40s as part of his work.
This book series continued for 36 months total, so it provided me with a lot of time and experience alongside him, and essentially ingrained in me a love for cars, and supercars especially.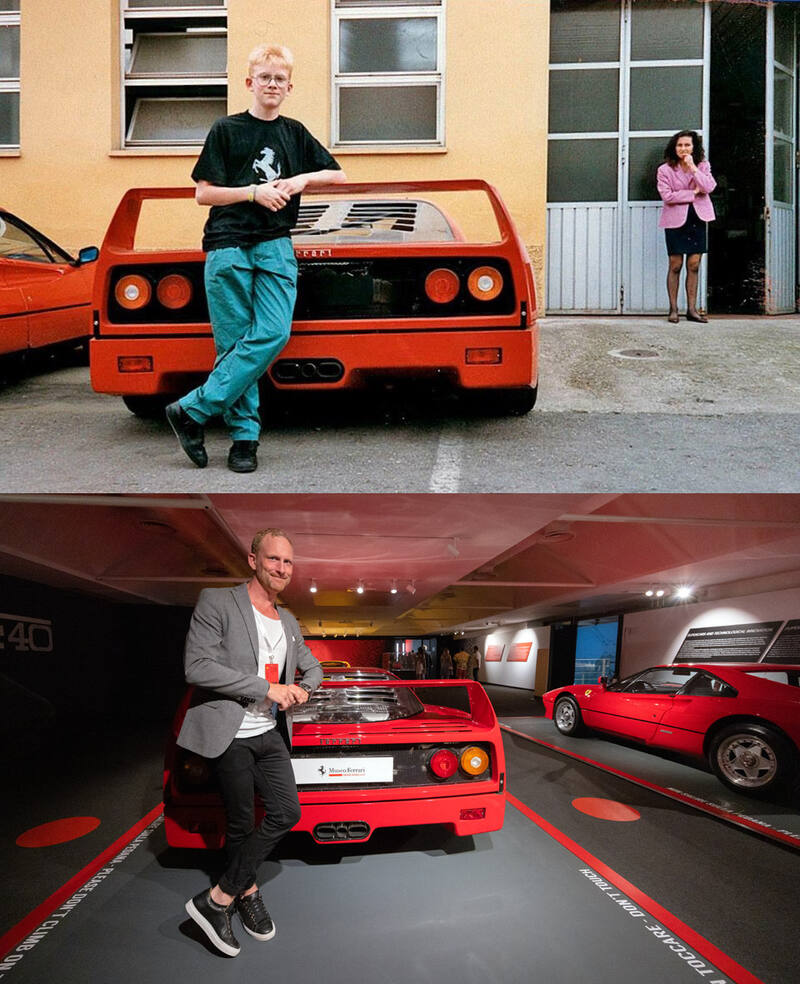 And when did your interest for photography specifically begin?
Well, I can't remember exactly, but I do recollect my school "practice" period that was mandatory back then. Around the late 80's I would say. My father arranged for me to do this practice at an advertising bureau, which I found very boring, so I switched to a photography place, which exposed me to photography even more closely. During this time, I was an avid skateboarder, and I decided to borrow a photo camera from one of the photographers in my practice, and started taking pictures of my skateboarding friends, which you could say is somewhat similar to autophotography, as it involves capturing action in motion.
I remember, during the previously mentioned visit to Ferrari, I was almost more interested in the high curbs in front of the factory, which I could skate on, moreso than the cars themselves.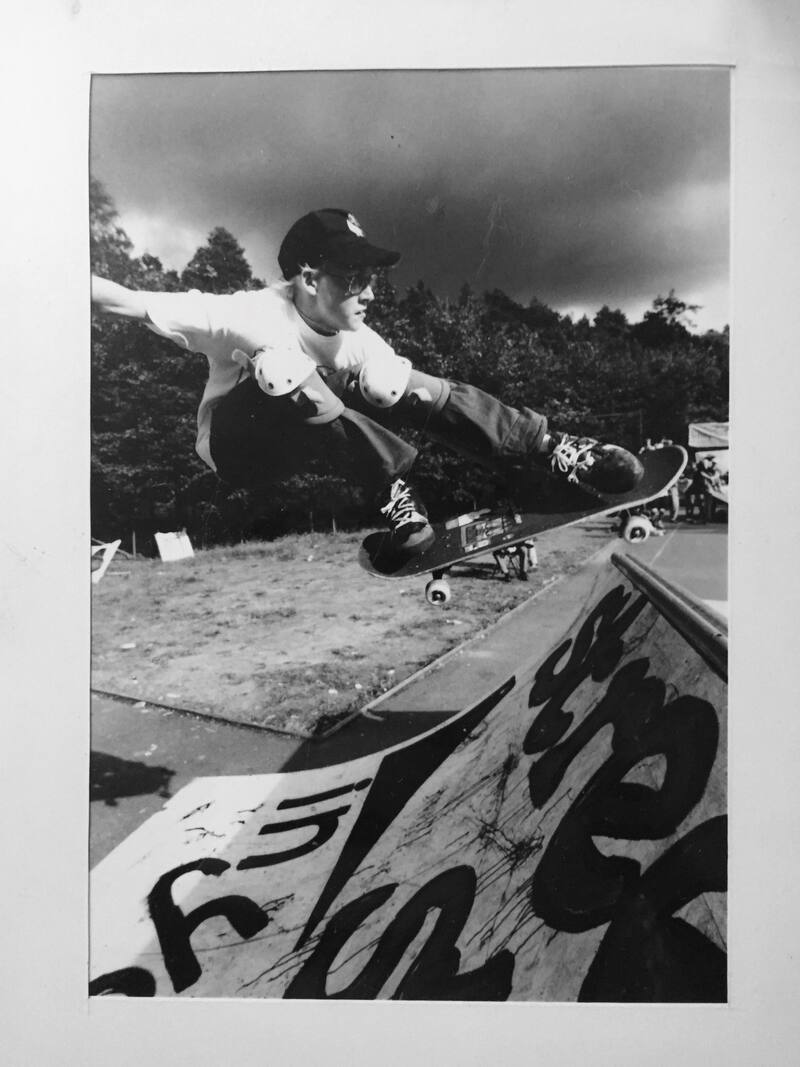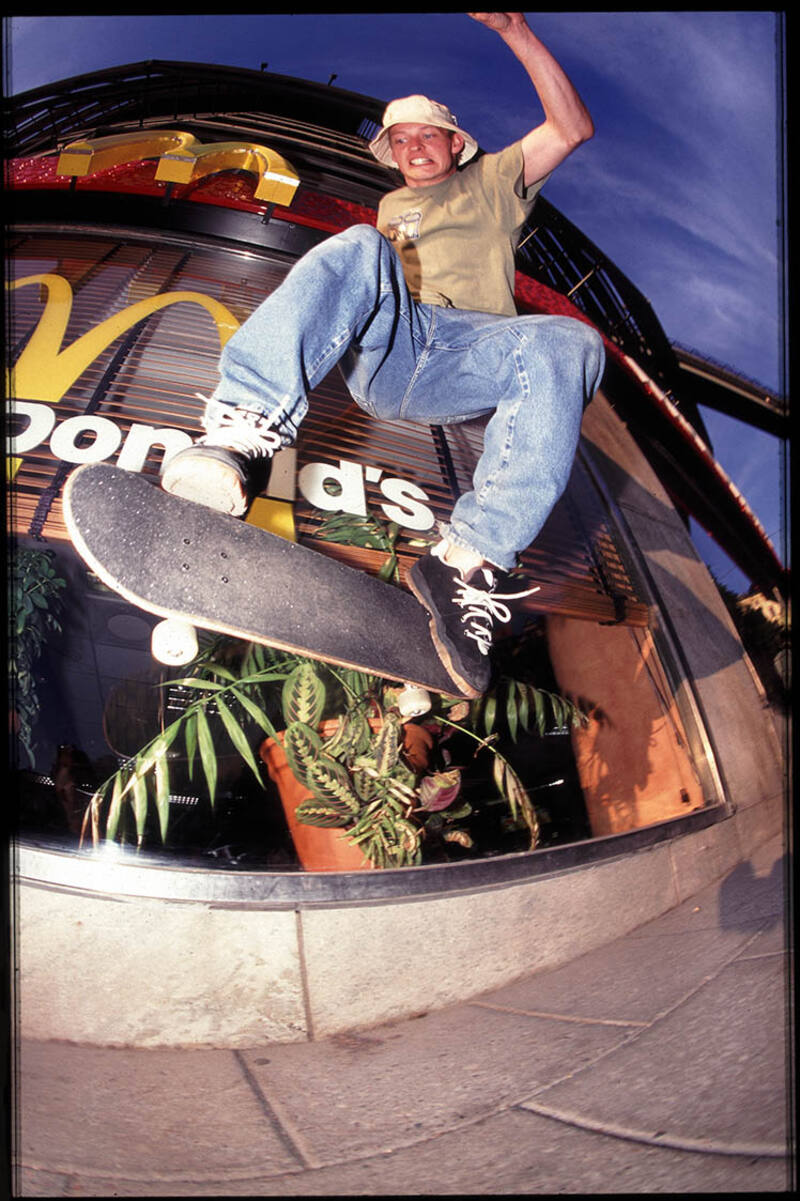 So very early on, you basically decided that photography is your calling?
Excatly! During my school period, I was never interested in mathematics, or similar things, but instead I wanted to go to art school, for gymnasium, and had not even considered any other path. There were only 30 open spots for students in this school, each year. The counsellor who was assigned to me, to help direct me to choose my vocation asked me "Is it smart to put all your eggs in one basket?". But I did not budge, and I was luckily accepted into the art school. All the pieces were aligning slowly, for me to become a professional photographer.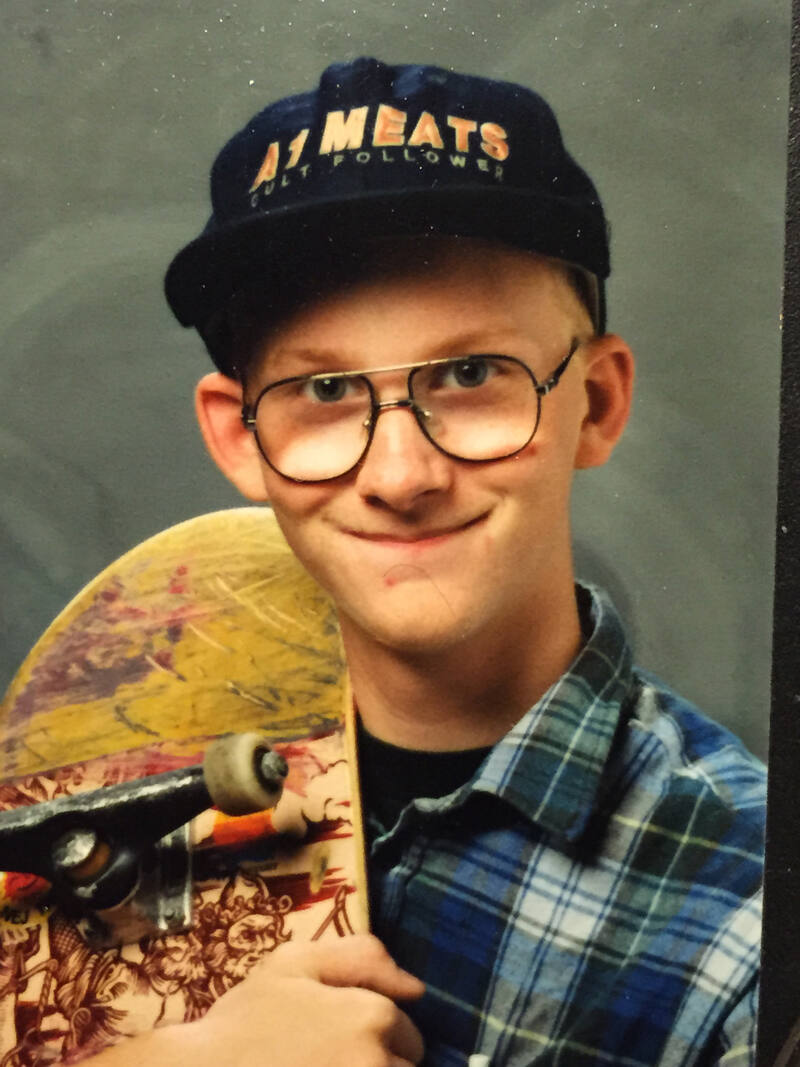 When did you make your first professional job as a photographer?
This was in the early 90's I think. Skateboarding, somewhat naturally evolved into snowboarding, since the winters are always very cold and snowy in Sweden. Around this time I realized I want to make a business out of my passion, so it very organically grew into it. Just like before, I would take my camera with me on my snowboard trips, which ended up being a great decision. The skateboarding scene was not that big in Sweden at the time, but there was some commercial value in Snowboarding. So, I started my own company, and soon, through my friends and expanding network, I was able to start doing hired photoshoots for snowboarders, and relatively quickly became a known name in the snowboarding photography scene.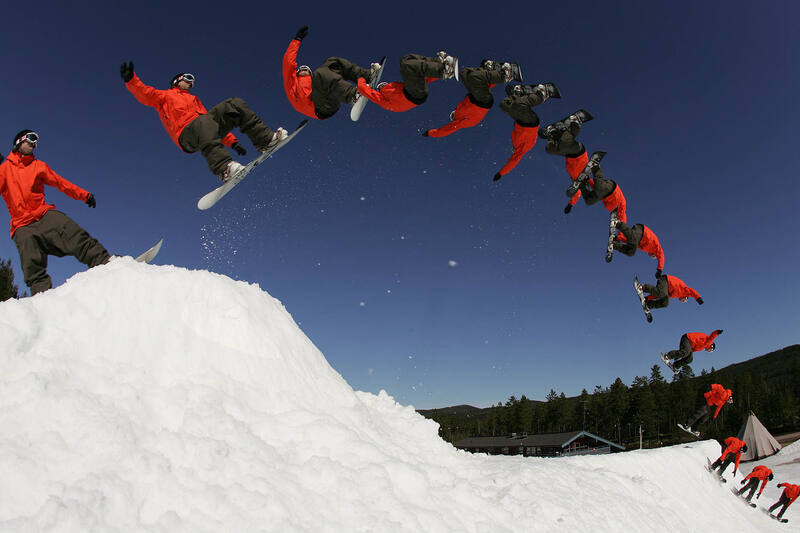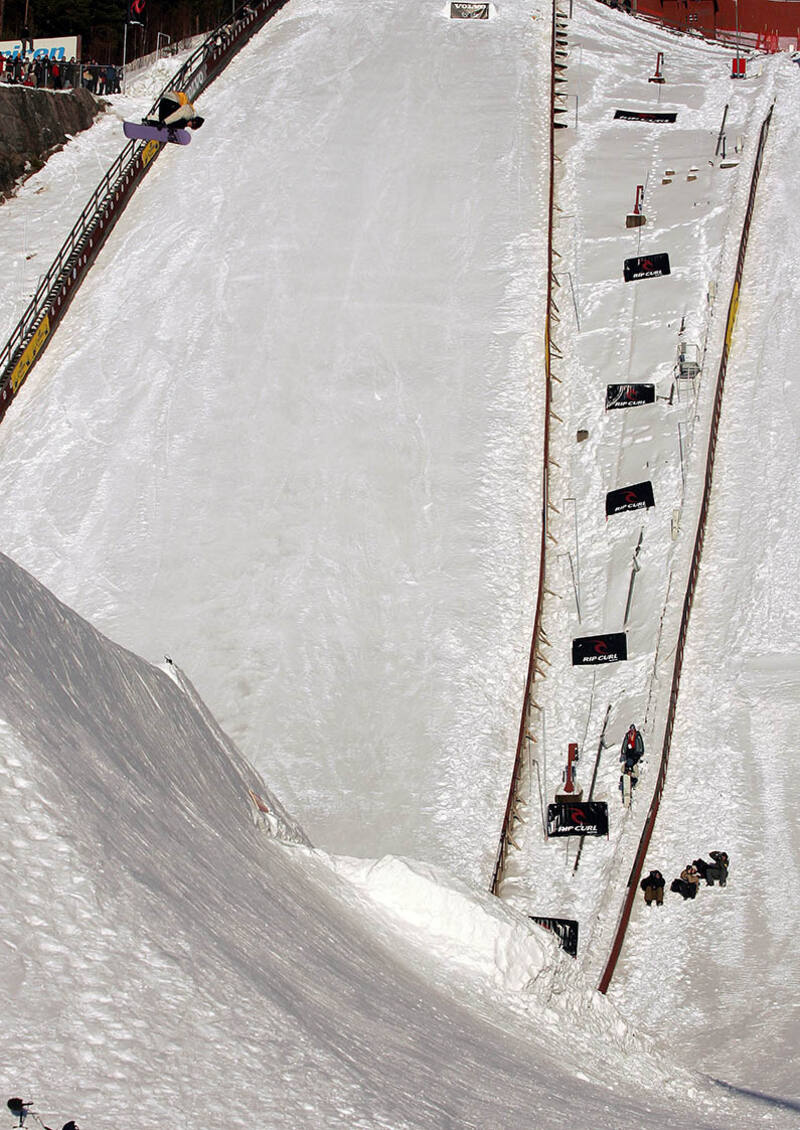 How did you transition into automotive photography?
I was never one to sit on the sidelines, and wait for things to come to me. No, instead, I was always looking for opportunities. At some point, I was taking photos of a rock band called Lok in Sweden and the frontman, Martin Westerstrand. He used to be a skateboarder, so I knew him since way before and he had got a job as the motor editor for a boys magazine called Slitz. So he asked me "hey James can you join me and take some photos of my car?"
So I joined him and I took some pictures of his BMW Z3M and the magazine just loved them so, I started taking pictures with him. I think the first car I ever took photos of was the BMW X5M. That was the earliest photo project we did together and he wrote the story about this, and it went on from there. This was one of the biggest magazines at that time actually, so things naturally grew for me. At this point, we are in the early 2000's.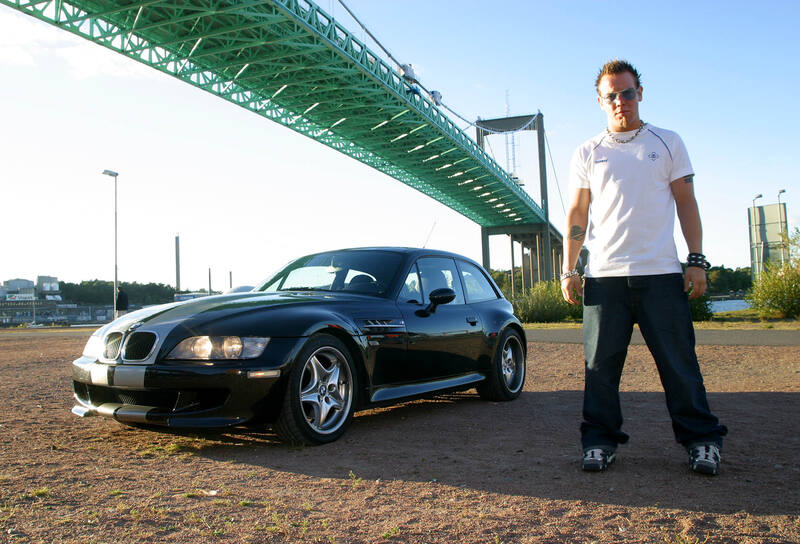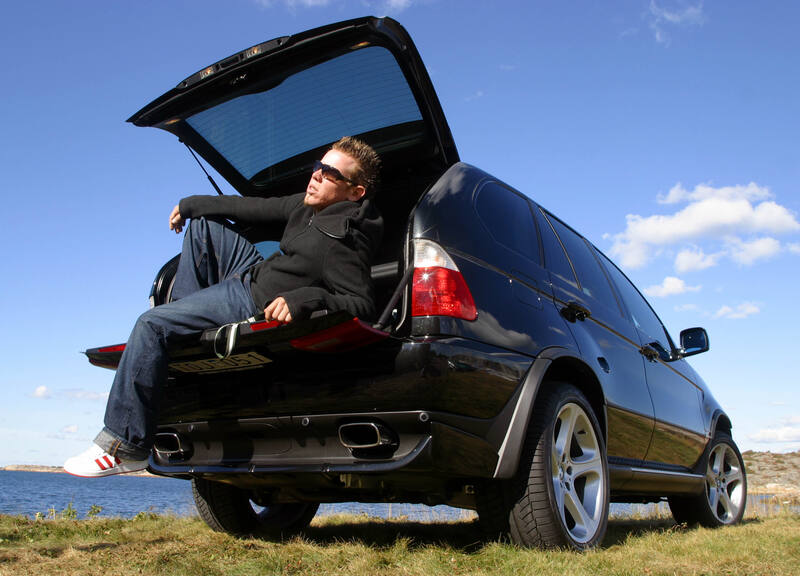 So this is the start of James Holm - the automotive photographer! How did you evolve and refine your work from here?
One of the most important things I've done at the time, again, somewhat influenced by what I saw my father do, I went over to digital photo really early. I never liked the development and I I went from black and white prints really early to positive slides, for example.
I remember my father back in the late 80s or early 90's bought a Macintoch LC, that cost around 6 000 EUR at the time, so he was also a relatively early adopter of new tech.
Of course, so that was the the material I was using by but I went over to digital photos really early and I bought a Canon camera, which I got from a friend of my mine, Samuel, as payment, in exchange for photos of his DJ'ing gigs for advertising. So that was my initial step of taking digital photos for real and I was quite early doing this so I made it I made a huge change going forward.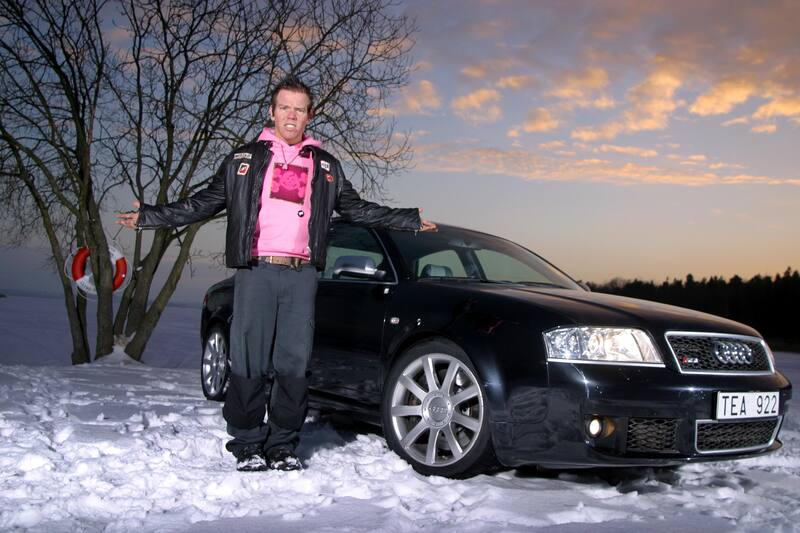 Are there any notable memories you have of this period?
Well, through my work for Slitz, I started getting invited to car launches, factories, you name it. This led to one funny situation I remember. We were in Gibraltar, shooting with a Peugeot 407, which we parked on the street, to go down to the docks to take some photos of Martin for his music promotion. When we came back to the car, there was a policeman writing us a ticket for improper parking! We did not have any cash on us, so the solution was to give the police officer the keys to the car, and walk back to our hotel.
When we came back to the Peugeot staff, we told them the story, fully expecting to be yelled at, but instead, all they said was: "Oh no, not again!" and we laughed it off.
So you are now developing your name as an automotive photographer, take us closer to the present, and your start with Gran Turismo.
I don't quite remember exactly how I got in touch with Peter, but I was doing a lot of work for various magazines in Sweden, and I must have dropped into some of their Swedish-based events. I was doing some work with Fredrik Huldt, when we worked on a Porsche Carrera Special piece, and I got in contact with Gran Turismo again, during a Nurburgring event, and from then on, I slowly evolved into working more closely with Gran Turismo during their events.
This coincided perfectly, since I was getting a lot more work with supercars. Namely Koeniggsegg, with who I have had a great relationship from the beginning, from the Slitz days. We did a test-drive and photo piece of the CCX. We went to Angelholm, where Martin test drove it, and I did the photography. Much later I did an exclusive photoshoot in Gothenburg for them, with the Gemera and the Jesko, before they were even launched.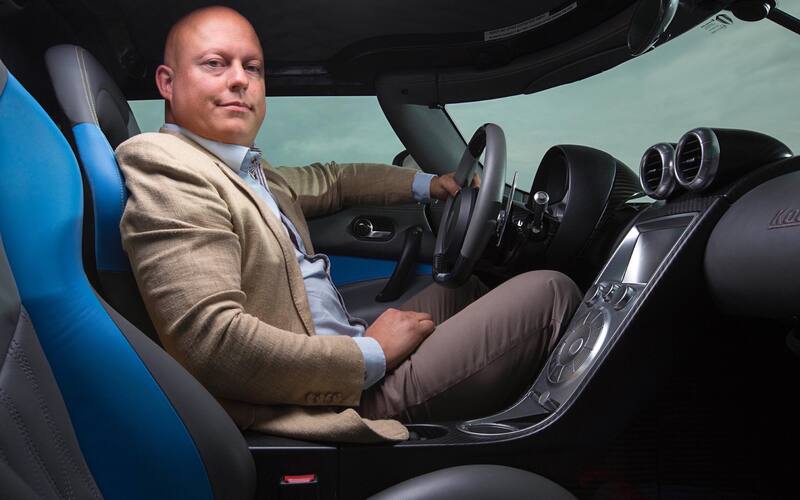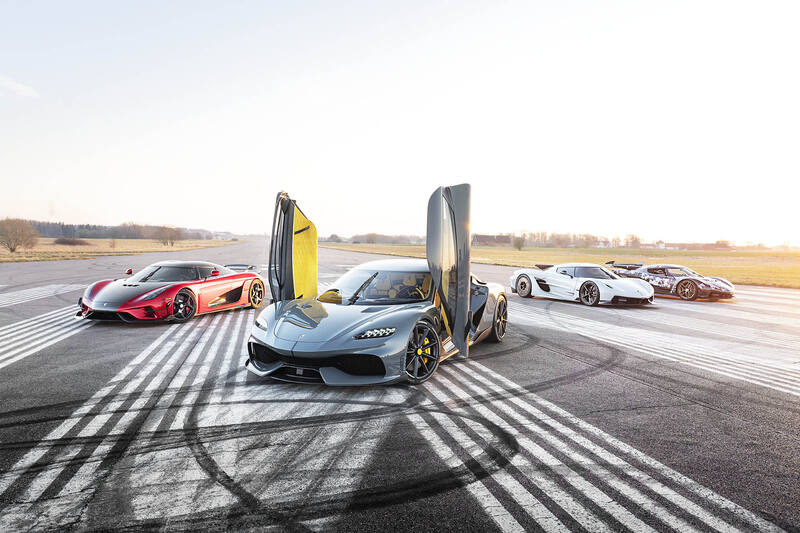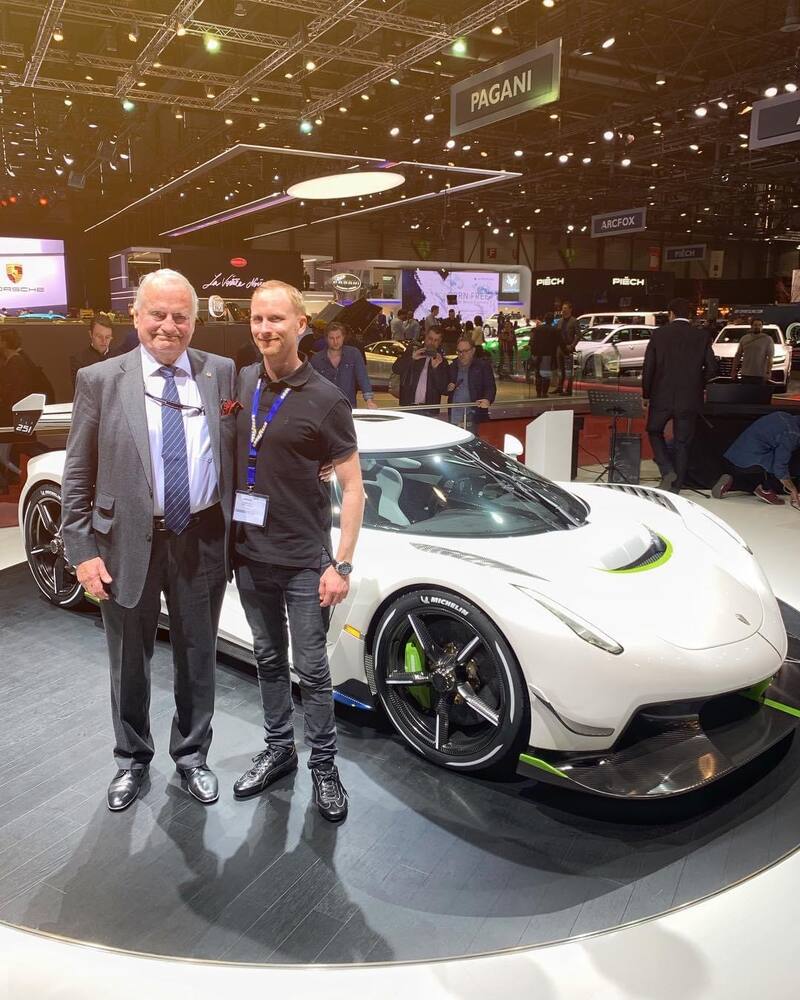 You also began writing articles along with your photography?
In the beginning I was purely a photographer. However, when I saw my journalist colleagues taking pictures alongside writing their articles. Then I thought - why should I not do the same, but the other way around? With my father's history as a well-known journalist and photographer, and help that I could get from him, I figured out that I could write texts which could be edited into something pretty decent, while it was much more difficult for a journalist to take fantastic pictures to match the text, thus making the end product much better overall.
Safe to say that you focused heavily on GT since beginning to work for them, this was your primary focus?
Yes, and no. I had still been working heavily with a number of magazines. AMuS, and various other lifestyle magazines, and even directly with car manufacturers. Often, I would turn up to a Gran Turismo Event, with a journalist car lended to me by a manufacturer, which was really cool, and I think helped me connect with the people in the group a bit more.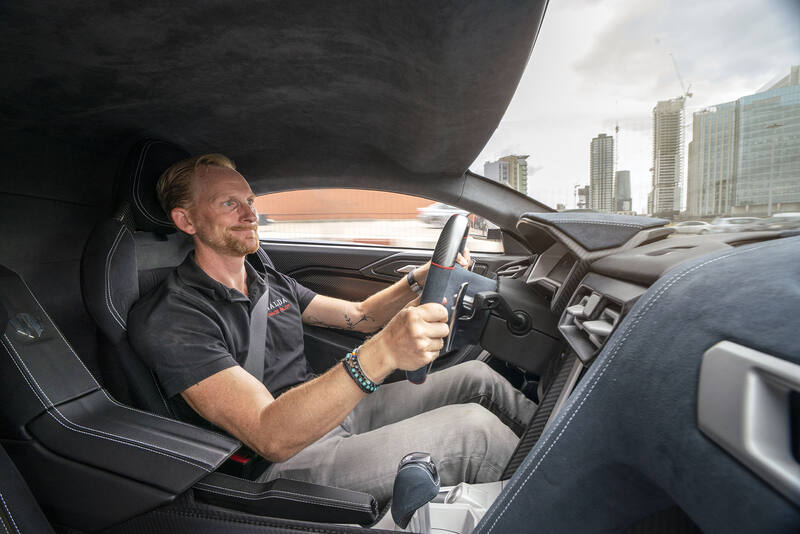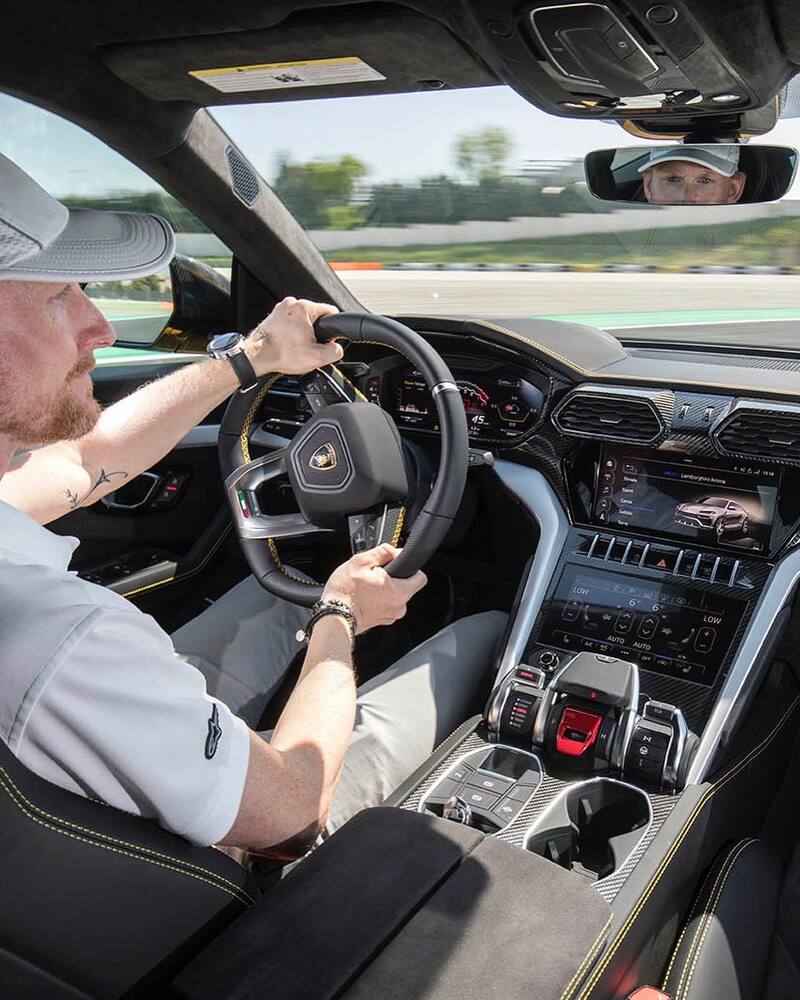 And you have developed some special techniques for car-to-car images, which is now almost universally used around the world?
Absolutely. At some point, I realized the huge potential in using camera stabilizers, mounted to a car, with slow shutter speeds, that allows a very dynamic photograph to be taken, with a sense of speed, yet keeping the car fully crisp on the end result. I remember my first time I thought of this! I was at the Red Bull Ring (Previously A1). The photographer there had a gyro stabilizer with her, and allowed me to borrow it.
That is the first time I fully used this piece of tech, and I immediately fell in love with it. It was just amazing, and the very next day I ordered my own! The possibilities with this were much greater, compared to just a camera in hand. This allows me to produce some fantastic action shots. It looks like the camera is floating in front of a car! Just like a video game!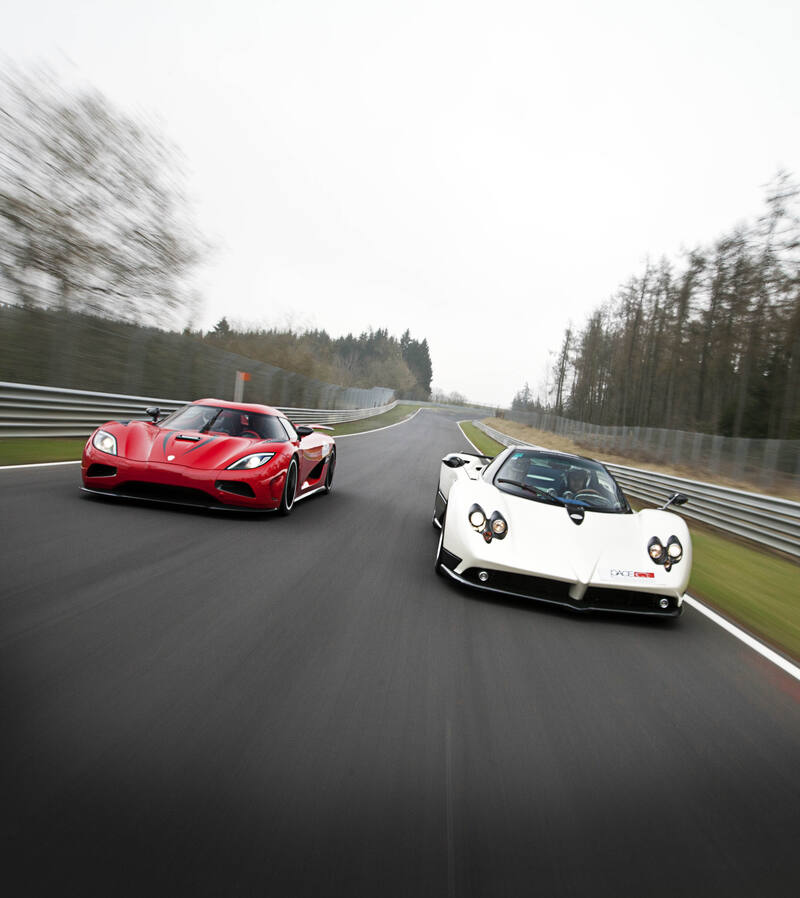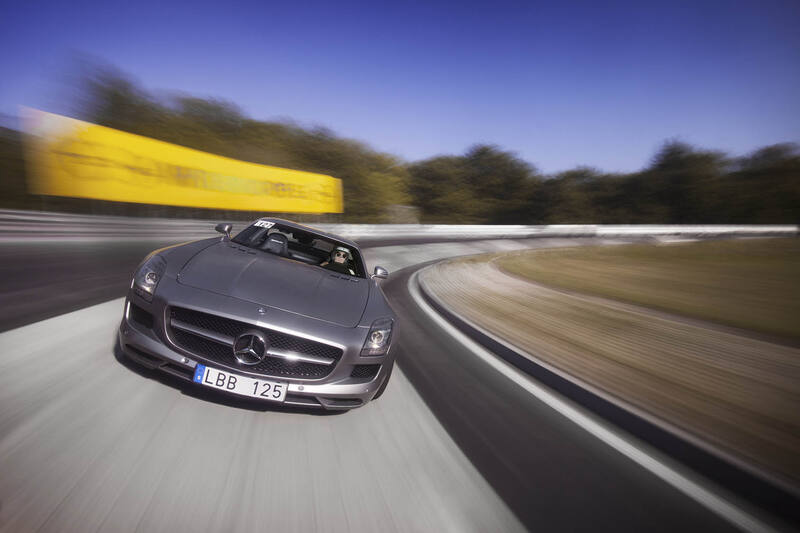 Would you say that you working heavily with GT events, has helped you refine your craft more?
Oh, Absolutely! Being able to take so many photos of so many supercars is incredible even on its own, but then to see those photos used and loved by the clients is not only a confidence boost, which in itself allows you room to grow, but just judging by the images selected by them, and most widely shared, you quickly learn what works better, and what doesn't. It's a very quick feedback loop, which is important for developing your craft, in any realm.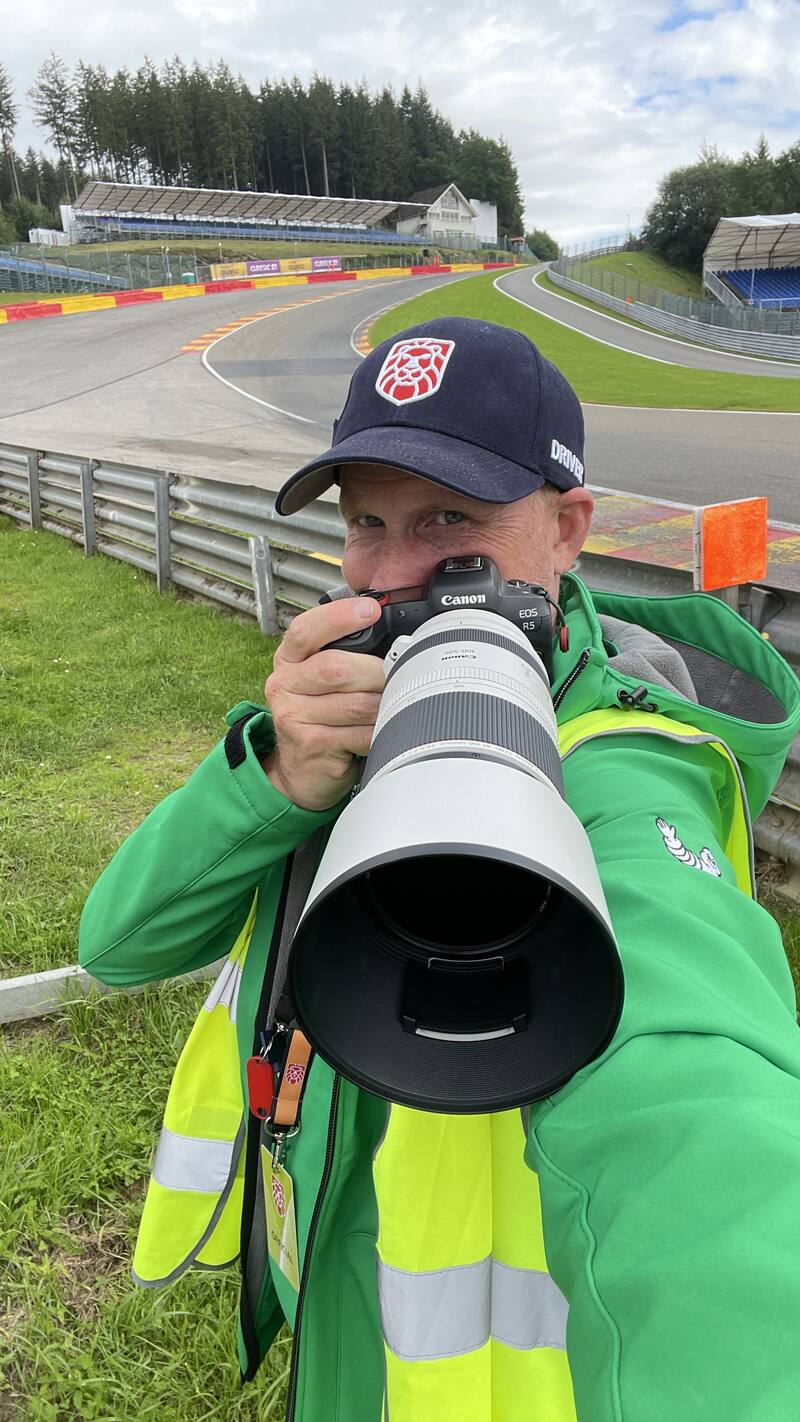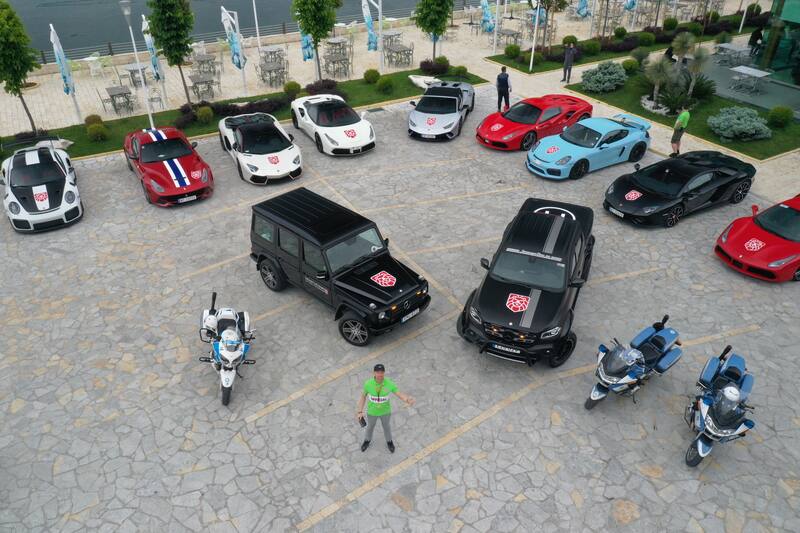 And then in 2016 Peter and you published a book. The Supercar Owner's guide to Italy?
That is one of my favorite memories. I think that was a great moment in our relationship. From Peter's perspective, having written a great book, a project he has spent many hours on, to trust me to fill out the visual aspect of the book with exclusively my images, it takes a great deal of confidence in me, and the end result was more than fantastic. I had actually travelled to Italy exclusively to complete this project, and many of the locations described in the book. And for this, Maserati had lended me one of their Levante SUV's.
Is there any memory of Gran Turismo that stands out to you as the high-point of your work with us?
Absolutely! The California Event in 2016 is to this day one of my favorites. It was exciting and unique. Like nothing we've done before, or after it, I think that's what made it really special. A little bit of uncharted territory, in the USA. A lot of great memories from that event. But also, I have a deep passion for our Nurburgring events, the experience there is simply magical, always with great drivers, and good fun. But I would also like to mention the one time I flew in the helicopter, taking photos, with Roland, the pilot from Poznan. We were flying so so so low, I could not believe the skill it takes to fly the helicopter so close to the race track.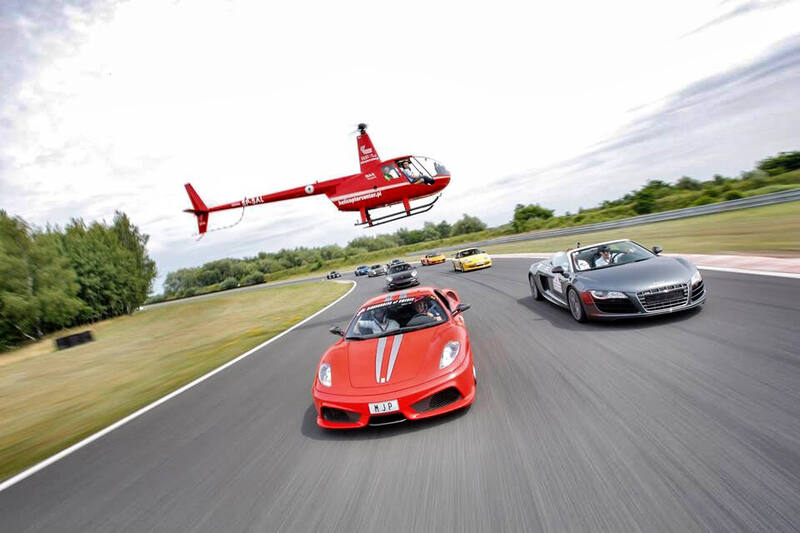 Another thing I'd like to point out is how my interest for cars has evolved from just taking photographs, into a deep Interest in driving them! I was to the Hungaroring twice, driving retired F1 cars! On an F1 Track! I never could have imagined this. I think that this passion helps me separate a little bit from the competition. With such a profound love on multiple levels, the work never feels like a "job".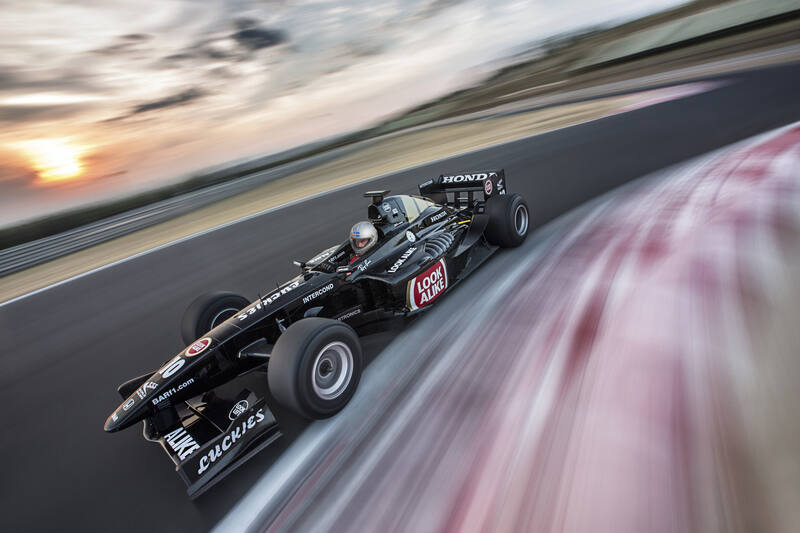 Last summer you told me you were very excited about a project with BMW, could you tell us a bit more about this?
Yes! That was another bright point of my career, actually. I had done a promotional film for BMW for an advertisement. They loved it so much they bought the rights to use the ad on the global marketplace, not just local to the EU! However, after my accident i forgot all about this until I saw my promotional film for BMW, live on Swedish National Television, while still dazed and lying in the hospital! It was a little surreal at the time, as due to the accident, I had little to no recollection of having done this job, but seeing it on TV refreshed my memory really quickly, and this was one of the things that helped motivate me in my recovery.
I think my father would be super proud of me, if he saw where I came with my craft. Our craft.
And then we come to the most recent history, and the reason you have been away for a little while, could you fill our readers in a little bit, as long as you're comfortable?
Yeah, absolutely. In the relatively recent past, roughly the last 3 years, I had also developed a love for motorbikes. This has grown into a huge hobby and interest of mine. I bought a used police test motorbike, and just started riding. Of course, this also fit well into my profession, so I quickly grew my contacts in the motorbike industry as well. This led to me borrowing the latest BMW M1000RR, the first bike with a M badge! And I had it for a day. Taken it to Tom Bartling, and his little café called KMK. The only actual memory I have of this day is because I have a selfie from the café, eating an ice cream, and one of the bike next to Kaknestonet. I took the bike to Bogersundsvagen, and just rode it, preparing for an article and photo-piece. Everything was fine, until I got on the road to get back home. I took a motorway exit, and was supposed to turn right, but I ended up, somehow, veering across the road, and crashed into a ditch by the side.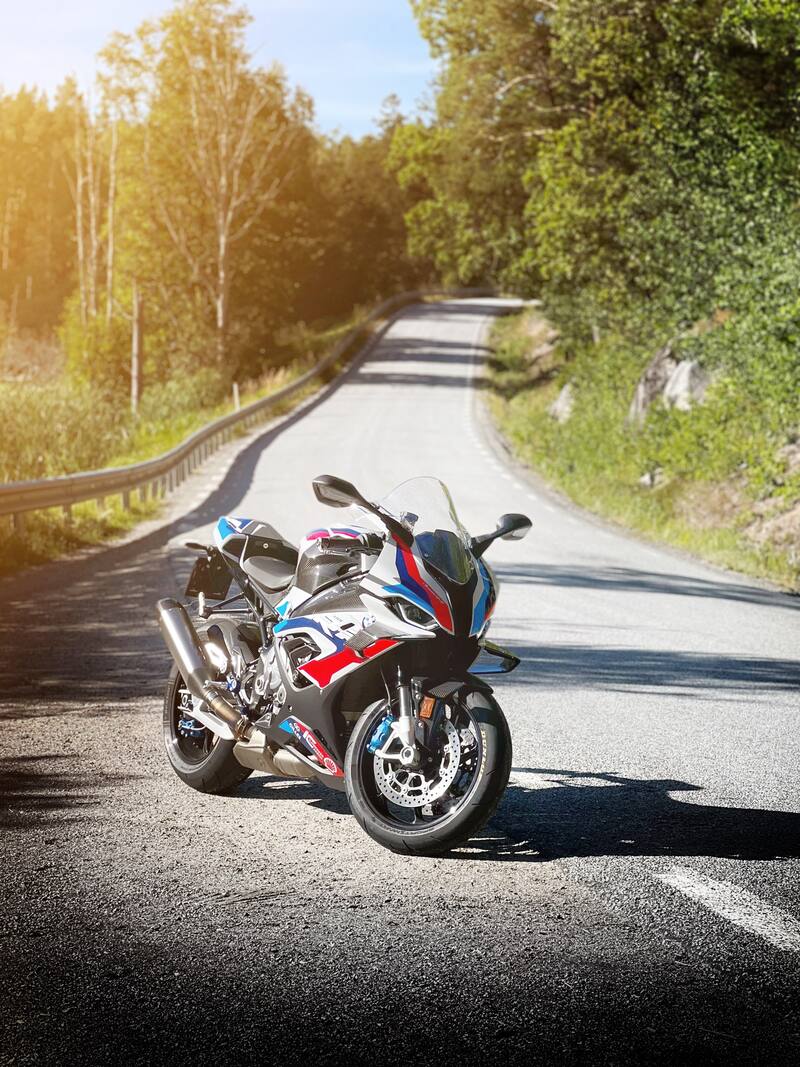 And you weren't found until several hours later?
Nobody had known of this, there were no marks on the road, so nobody called in a crash with the police, but Sara, my girlfriend, noticed I was weirdly late to get back home, which is highly unusual for me.
Very quickly, she contacted Bjorn and Peter, and they, along with a few close friends reacted with a huge detective work, and managed to find me by accessing my apple watch location. My friends Erik and Nils were out, and when Sara called them with my location, they came immediately, and found me sitting, leaning back on a tree next to my crashed bike, and immediately called the ambulance. I was airlifted to the hospital, and the doctors luckily were able to stabilise my condition. I remember none of this myself, but this is what I was told by my closest circle of friends. The next month and a half of being in the hosipital, I have next to no memory of.
I know Peter, Bjorn, and Sara immediately came to the hospital to visit me, which was a bit of an odd experience, for them, I am sure, as I was a little out of sorts due to the head injury I sustained in the accident.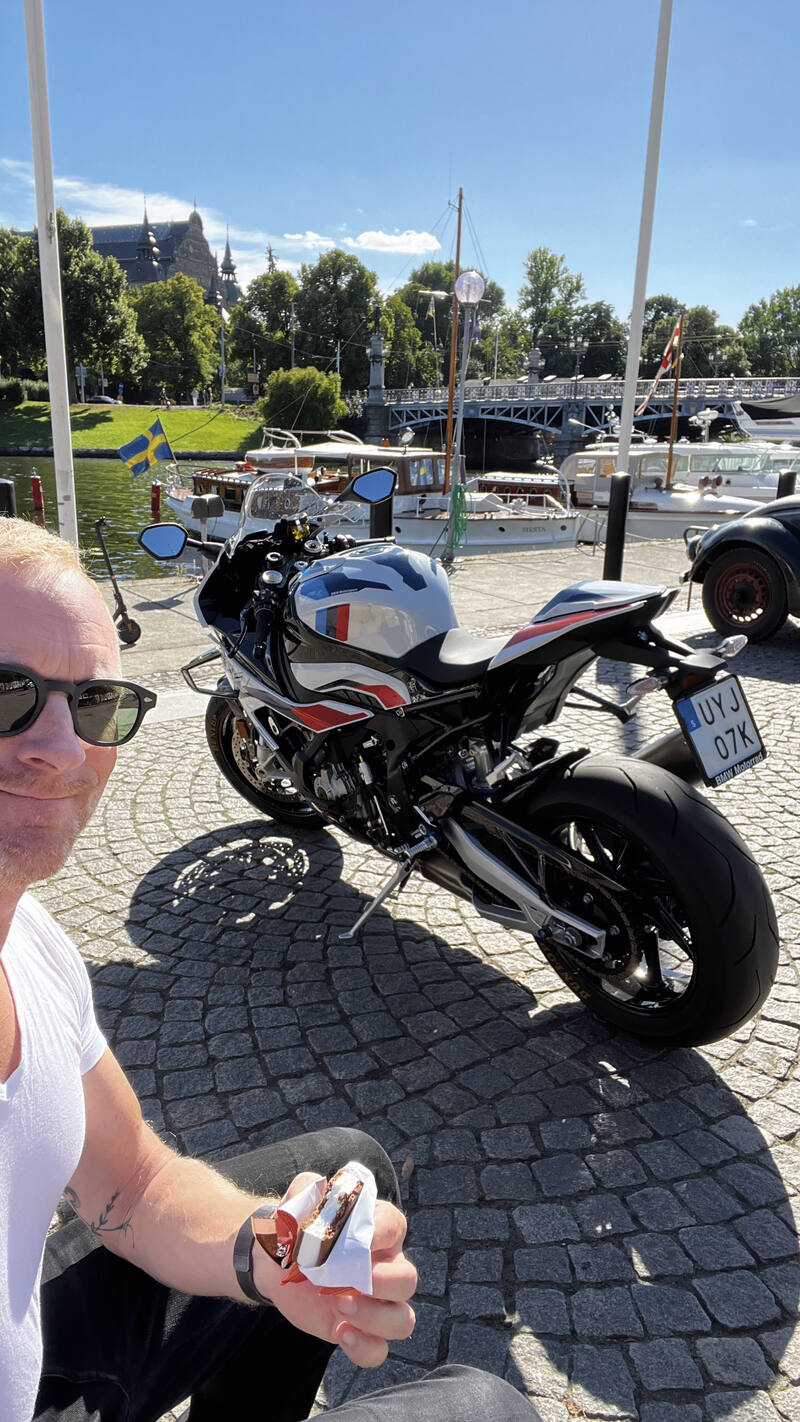 And how did your recovery go, or how is it going, better said?
As soon as i was able to respond, a long period of physio rehab started for me, and I think I progressed through many hours of physical therapy, and I still am working on getting back to my strongest self, in large part thanks to the medical support from the staff, but also Sara, who has been my rock during the entire process. I am now almost in full swing getting back to my normal self, and of course back to doing what I love most – which is automotive photography.
But with all that behind us now, I am most looking forward to getting back with Gran Turismo exactly where we left off – taking fantastic pictures of the best supercar event tours in the world!

zdravko@granturismo.org