Houston, we have a massive problem
Published 2023-03-25 by Peter Ternström
I love flying. It's the best. Nothing beats the feeling of getting between two airfields in your own airplane. I've had a private pilot's license for over 20 years, and did the training in parallel with my studies at the University of Kalmar.
A big dream has always been to own my own airplane. The opportunity came in the summer of 2014. I found a small Glasair airplane, and I jumped on it immediately. No major cost, about 35 000 euros.
Unused airplanes are littering every hangar on the planet. You can get a used Cessna for 20 000 without any problems. The number of pilots in the world are rapidly declining.
Then came the big day. I went to pick up the plane and fly it home to Poland. First it was Ryanair from Poznan to Skavsta, near Stockholm in Sweden. Then a taxi to Linköping, where the plane was parked. The purchase price and contract were already dealt with. As it should be.
According to old tradition, airplanes are always paid before they leave the airport with their new owner. A short while later I was already in the air. The plan was to be back in Poznan the same evening.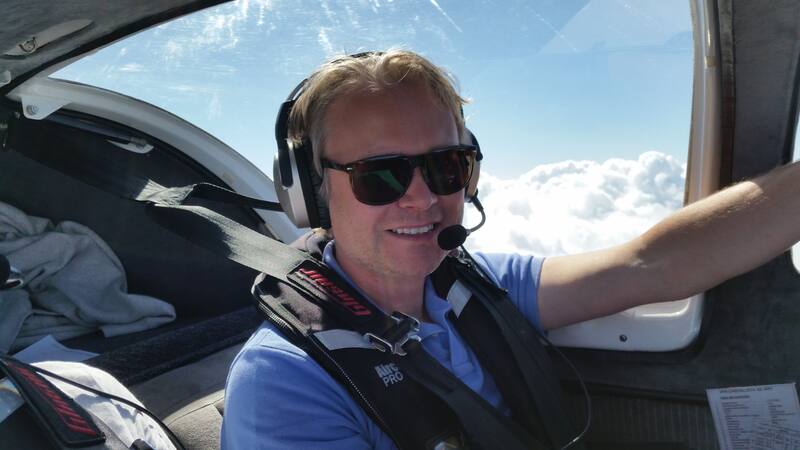 An hour later I landed at Sturup Airport. A little leg stretch, a toilet visit and a full tank in the plane. Now it was time for the next part of the journey, the one that would take me across the Baltic Sea to Poland.
After taking off from Sturup, I headed towards Bornholm and then straight south. There is incredible power in the massive engine, and I reach altitude quickly. The cruising speed is almost 150 knots. Something completely different compared to a tired old Cessna, I thought.
11,500 feet below me, the Baltic Sea was almost mirror-like. A lot of boats, mostly cargo ships. I opened a bottle of sparkling water and had a chocolate bar I bought at Sturup.
Just after Bornholm I am handed over to Polish traffic control. Goodbye Sweden and Dobry Wieczor Poland over the radio. All was going to plan. But wait.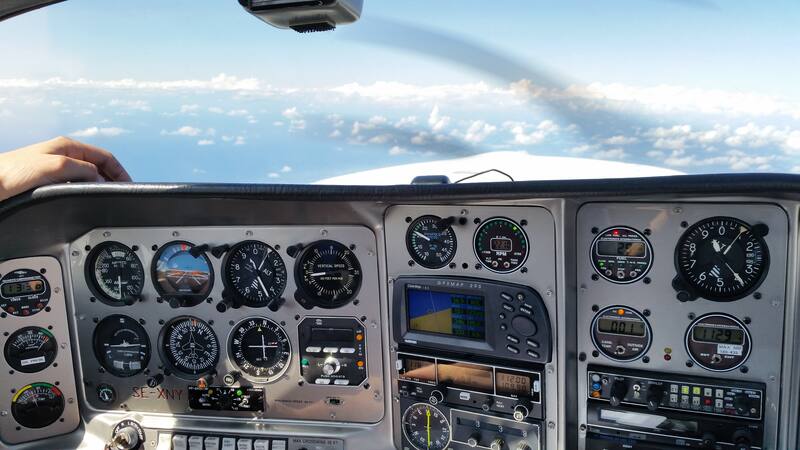 Navigation was done using the program SkyDeamon on my iPad. It worked great. I had programmed the route the night before and it was displayed on the screen, along with maps and radio frequencies. Very convenient. The iPad had its own holder on the dashboard.
Fifteen minutes later I was finally over the Polish mainland. That's when it happened. The thing that absolutely must not happen.
Houston. We have a huge and very unpleasant problem.
My iPad overheated in the sun and suddenly turned itself off. Every pilot's nightmare was now my reality. This was definitely not good. What made things much worse was that, stupid as I was, I didn't have any paper maps of Poland as a backup with me.
I had Swedish maps. None for Poland. I hadn't managed to get them yet. And the ancient GPS unit on the dashboard was not of much help either.
The situation was bad. What do I do? Contact the traffic control and explain my situation? Perhaps the smart thing to do. Or maybe there is another option? There was only 25 minutes left to Poznan. Should I take a chance?
I decided to keep going. Set the course to 165 degrees. The plan now was to find the giant highway between Berlin and Poznan and then simply follow the highway towards the city.
A few minutes later, however, I had a much better idea. I turned on my cell phone to see if I have coverage. I did! Welcome to T-Mobile Polska. The coverage was also good, full five bars.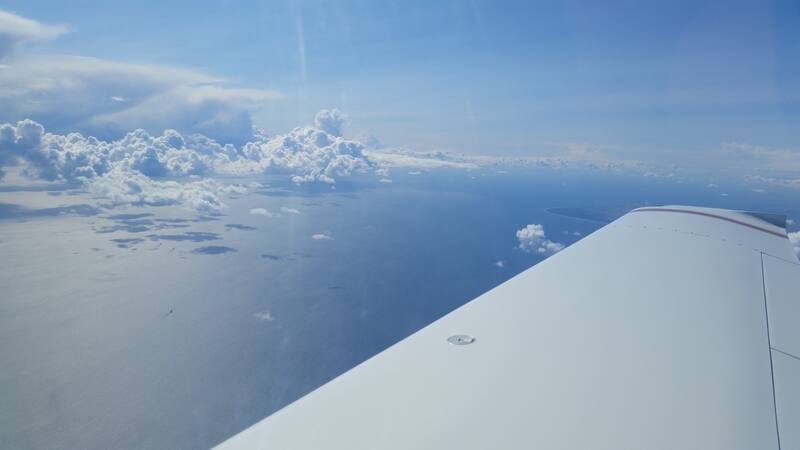 I sent a text message to my good friend Roland, a helicopter pilot in Poznan.
"Hi Roland! Are you by any chance in the hangar? I need help with something. Quite urgent, please respond quickly".
Got an answer within half a minute.
"Hi Peter! Yes, I'm in the office. What is the matter?"
"No time to explain, but could you send me a picture of the map of Poland, the zone west of Poznan towards Berlin and Stettin? Please also send me an approach chart and a map of Poznan airport."
It took four long minutes. Then came the rescue. Roland messaged me pictures of the maps I needed. The most important was the approach map to Poznan airport with all the radio frequencies. There was a lot of zooming on the small phone screen, but it actually worked pretty well.
Twenty minutes later I landed in Poznan. An absolutely perfect soft landing that is only possible late in the evening on a summer day. A wonderful feeling. I parked my own little airplane on the apron next to the private jets and walked through the empty general aviation terminal.
Once home, I didn't even go up to the apartment. Instead, it was a restaurant on the ground floor, where I was a regular. I sat down at the bar and ordered a cold Polish beer.
"What's up?" Janusz the bartender asked.
"You won't believe what happened to me tonight," I replied.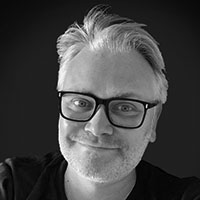 peter@granturismo.org