Here are the most common reasons for road rage and how to avoid it
Published 2023-08-06 by Zdravko Anticic
Please admit it. There have been times when you have wanted to murder someone. Stop the car. Get out. Open the boot. Take out your baseball bat. Take a few quick steps towards the car that cut in front of you in the queue. Smash the window. Drag the vile person through the broken window, and then club him to death on the ground. Like a baby seal in Greenland. A wonderful little fantasy I believe I share with many other psychopaths and average Joes on the road.
Everyone wants to beat to death a fellow driver at some point in their life. This phenomenon is popularly known as "road rage" and is what this week's post is about. Sudden outbursts of anger on the road. These often end with screaming profanity or a middle finger.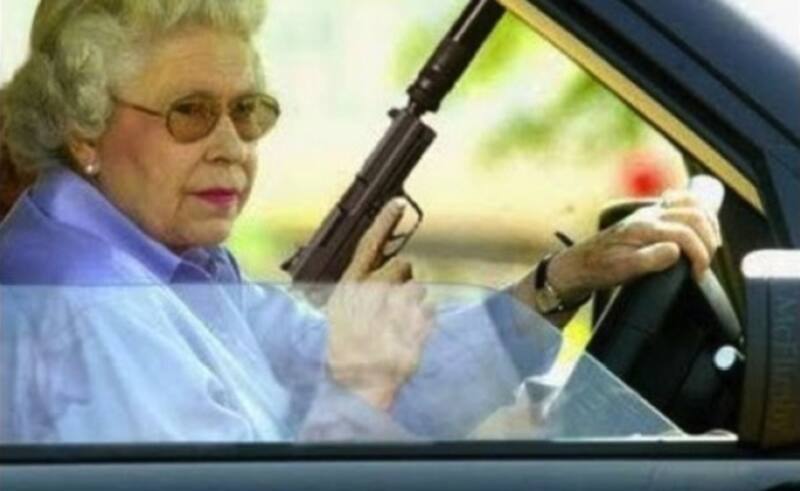 There is some humour to it. In some cases, though, it leads to violence. An impromptu wrestling match on an Autobahn intersection near Munich.
In very few cases it leads to murder. Often with the car as the weapon. That is to say, angry people run each other over on purpose. With a fatal outcome. For no real reason at all. How about that? Often, the aggressor will spend the rest of his life in jail. Just because he or she could not contain an impulse while driving a car.
There is a lot of research on the subject, and a lot of statistics from Europe and the United States. Guess the three main reasons people get pissed off with each other on the roads? Brace yourself:
You are not focused on your driving. You are busy with your mobile phone, putting on makeup or eating a cinnamon bun. Be warned. You might annoy someone and get murdered. It would serve you right. You know cinnamon buns do not make a good breakfast. They contain a lot of processed sugar. Wait, let me shove it down your throat. Along with your Starbucks venti latte.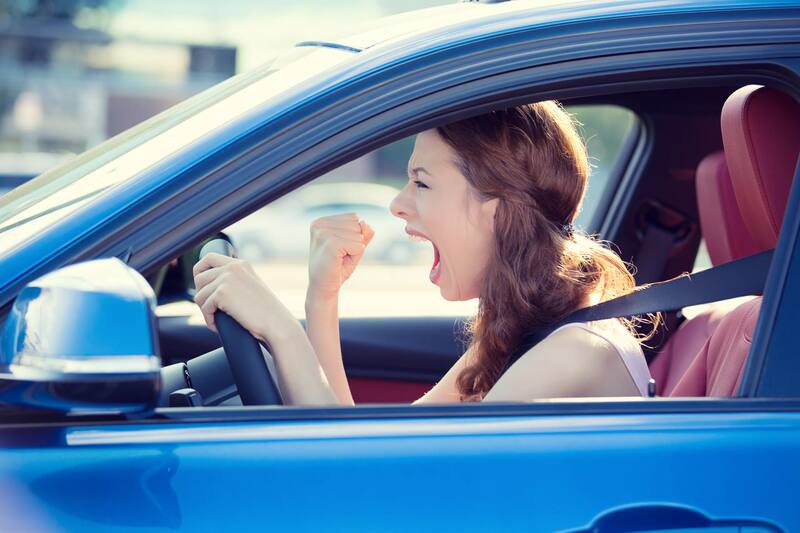 You cut into queues or mishandle lane changes without using your turn indicators. This type of thing drives people bloody mad. Damn your arrogant self, cutting in front of me in your BMW. By Christ, you are going to take a proper beating at the next junction. Just wait.
Aggressive driving. Overtaking on the wrong side at top speed. Speeding near schools. Speeding in residential areas. Has it ever struck you that parents often love their children? From this comes a natural urge to protect them from being run over. If a reprimand doesn't work, the car will finally be stopped by a lynch mob. Someone has a lead pipe.
Accidents happen. It was slippery, Officer. We absolutely did not kill the driver. He stumbled and hit himself, and now he has a lead pipe through his head. We promise.
Do you think road rage exclusively concerns angry men? Then you are wrong. The statistics show that almost equal numbers of men and women get really mad and attack their fellow road users.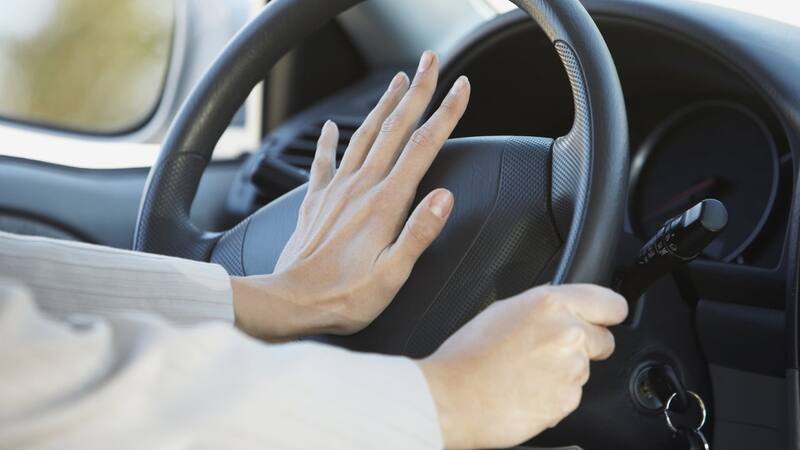 Can you imagine a more easily triggered person than a militant feminist with short blue hair driving a Nissan Micra? What do you think will happen the moment she gets cuts off in the queue by a white old man in an expensive suit in a Cadillac Escalade? That would be entertainment worthy of prime time. I'd be sitting in the front row with a bag of popcorn, watching the events that unravel.
As you know, I have racked up a lot of miles behind the wheel. Not just in Sweden, but throughout Europe. I have seen everything there is to see. Everything from fights between lorry drivers at rest areas in Germany to food fights outside a McDonald's in Estonia.
The worst thing I saw was on the A1 in Italy. Between Modena and Milan. Two cars in front of me, side by side. It all starts with them yelling at each other in Italian. Then one driver throws a lighter at the other car. It turned really bad after that. Pens, cigarette packets and plastic cups were literally flying between the cars.
It was like in the times of Lord Nelson, a few hundred years ago. Two tall warships duelling on the open seas. The windows were gun ports. Everything in the car not fixed was a cannonball. The goal was to damage the other car as much as possible. Every time someone got in a good shot you could hear the metal clanking. It all got out of control when the ammunition ran out and one of the combatants began to remove the interior fittings to throw at the other. We're talking ashtrays, headrests and anything else that was easy to get loose. It was time for me to pull back. Pieces of interior bouncing off the road were dangerously close to hitting my car.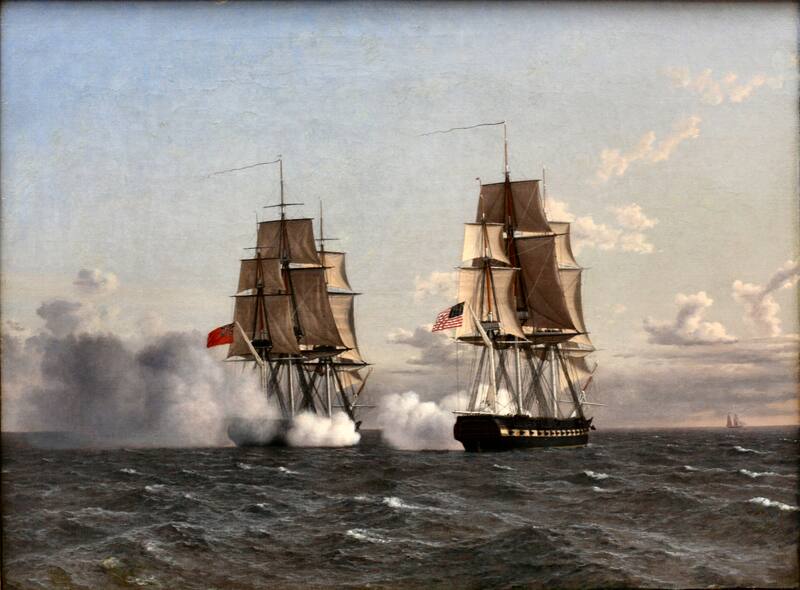 I took the next exit and stopped at a petrol station. Wondered what exactly I had just witnessed. What could be worth destroying your car's interior for?
The answer is quite simple. Ego. It's all about ego.
Your ego feels violated and strongly exaggerates the anger within you. Mixed in with some extra external stimuli, this can create a disastrous emotional snowball effect. A highly flammable powder keg of rage that can lead to anything from a middle finger to a murder.
There is, however, a cure. Let me teach you a trick I came up with all by myself. A trick that will make you as cool as a cucumber on the roads, no matter how violated, cut into or overtaken you are.
The trick is, drum roll, empathy. It's really easy. Let me give an example. When someone cuts in front of me in a line, I make up a reason for him to do it. I usually think: "He is in a big hurry to get to the airport. He's going to miss his flight. It's best if he goes before me in the queue."
In an instant, all the rage is gone. In the space of a millisecond the ego is nice and calm. The baseball bat can stay in the boot, and the vile person who cut into the queue gets to live another day.
Most importantly, if you keep a baseball bat in your trunk, also keep a glove and a ball. Your legal counsel will thank you later.

zdravko@granturismo.org