Do NOT wear Hawaii shirts at Lamborghini events
Published 2023-06-27 by Peter Ternström
I messed up, and it's pretty serious. There isn't a day goes by that I don't think about my huge faux pas that happened two years ago. This is total cringe material. We are going to Rome, and the presentation of the Lamborghini Huracan STO.
It's the end of July, and scorching hot, as is usual in Italy during summer. The car was absolutely fantastic, the best I have ever driven – and I have driven just about every supercar on earth. It sold like crazy, too.
Now to the point. I love Hawaiian shirts. It's my favorite thing to wear on hot summer days. There are a lot of different sizes and shapes, and they work like an air-conditioning system. So, if you wear it right, the fit is quite loose and lets in plenty of air. Very comfortable. Feel free to try it out! I have a considerable collection, ranging from the classic red magnum shirt to more elegant ones in darker colors.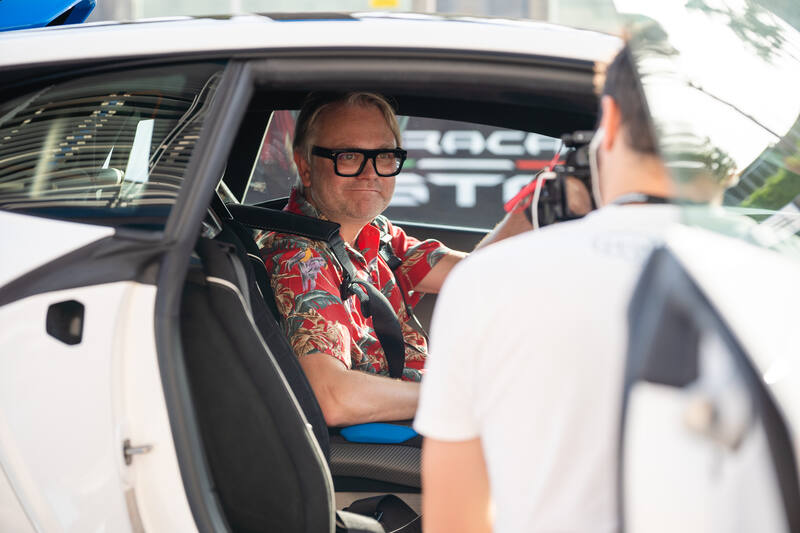 Of course I had a Hawaiian shirt on me the day we test drove the car. A red one. It was a fantastic day at the Vallelunga race track, half an hour's drive outside Rome. Lots of time with the car, and then a bunch of interviews, including one with head of design Mitja Borkert and Maurizio Reggiani, who was head of development.
In the evening, a dinner was arranged at the hotel for the journalists who had driven the car during the day. There were four or five of us in total. As it was extremely hot even in the evening, I did not bother wearing a jacket.
Instead, I wore a bright blue Hawaii shirt, with a pattern of surfboards and palm trees. In such a nice restaurant, I should absolutely not have done that. When I was shown to the table, I realized that I messed up completely. I'm not having dinner with scruffy motoring journalists. I am having dinner with Stephan Winkelmann himself – CEO of Lamborghini and Bugatti. He is extremely well dressed in a suit and tie. I'm dressed like a clown.
Luckily, we share a table with a few others from Lamborghini, who are a bit more relaxed. However, nobody else was wearing a colorful shirt with surfboards on it. During dinner, I told Stephan Winkelmann how incredibly well dressed everyone in the restaurant was. "It's like a fashion show". "Yes, and then there's you" - He replied with a smile.
It was incredibly awkward. I hoped that I would be invited to more test drives in the future, even though I realised that my chances were pretty slim. Nobody wants to have an elegant dinner with a clown.
But wait, it gets even worse. During the autumn the same year, Lamborghini produces and publishes a series of videos explaining how to properly dress in different situations. The first video was about "selecting a proper shirt". It was later confirmed that these videos were a direct reaction to my Hawaii-shirt faux pas in Rome.
Two weeks later, Stephan Winkelmann handed over the CEO position of Bugatti to Mate Rimac in a formal ceremony at Bugatti's factory in Mulhouse. Mate Rimac wore shorts and a t-shirt, to the dismay and disgust of all the elegantly dressed Italians.
Thank you Mate! You took some pressure off a Swedish motoring journalist who didn't understand basic dress code.
One year later, I got invited to the Huracan Tecnica journalist preview in Valencia. I wore a navy club blazer and a tie for the dinners, and again, I had Stephan Winkelmann sitting right next to me. He gave me the thumbs up for my attire. Thank god.
Related
>> Downforce is dark magic (Huracan STO test drive)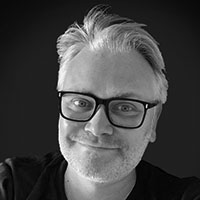 peter@granturismo.org