Updated classes for King of Gran Turismo 2021
Published 2020-10-31 by Administrator
We have decided to update the classification system for our gentleman's time attack challenge - King of Gran Turismo.
King of Gran Turismo is held on Tor Poznan in Poland, Riga City Race track, Nurburgring and Spa-Francorchamps during our events. Any participant of the event can grab a time keeping transponder and join the time attack challenge. It is an option that many of our drivers really enjoy.
The trick is to not take it too seriously though, it can ruin all the joy. We are organising track driving for supercar owners - not racing.
Instead of classes based on engine power, we have decided to move to a more unconventional model. The result is more classes, and much more fun!
Italian snobs - any Ferrari or Lamborghini car.
Tokyo ninjas - all Nissan GT-R cars.
Team Affalterbach - all Mercedes-AMG cars.
Stuttgart Eins - all Porsche GT3 cars regardless of year or generation.
Stuttgart Zwei - all Porsche GT3 RS cars regardless of year or generation.
WW2 Reunion - all Porsche GT4 and all Lotus cars (regardless of model) together.
Capitalist swines - all supercars with more than 600 hp that are not in any class above. McLaren 600LT, McLaren 720S, Porsche Turbo, Porsche GT2 RS etc.
General - all other cars, BMW Schirmer, Ariel Atom, everything that is not in a class above.
We did a first test run using these classes on our events on the Nurburgring and Spa-Francorchamps earlier this month, and it worked quite well. Now, lets give it a go for the entire 2021 season. We are very eager to hear your feedback after the first track events.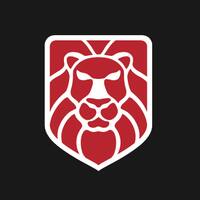 admin@granturismoevents.com