The top 40 pictures from the 2019 season - part one
Published 2020-01-19 by Administrator
Dear friends,
It is that time of year again. The time when we browse through thousands of pictures taken from the previous season, and select the very best. Pictures that have that extra touch, or that extra something, that makes it stand out from the rest. A tradition since 2013.
We have selected the 40 best pictures, and today we give you places 21 to 40. Even better images to follow next week.
All pictures by our in house photographer James Holm, unless stated otherwise.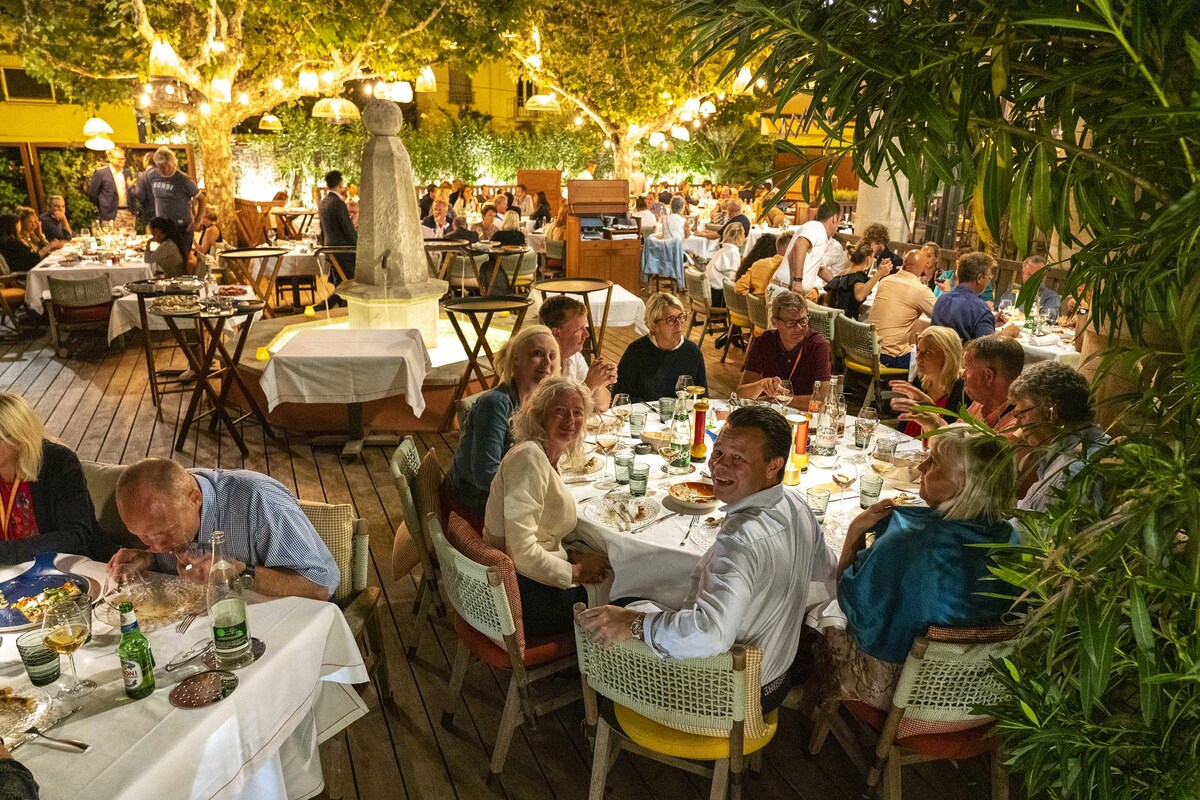 40 - Dinner in Byblos Saint-Tropez
The closing dinner of Gran Turismo Europa is always in Byblos Saint-Tropez. It is an Alain Ducasse restaurant.
Nice and cozy atmosphere in a somewhat secluded position away from the rest of the madness in Saint-Tropez. Food is a French/Italian fusion that is outstanding. We have dinner here every time we visit Saint-Tropez, in 2020 during Gran Turismo Europa and Gran Turismo Riviera.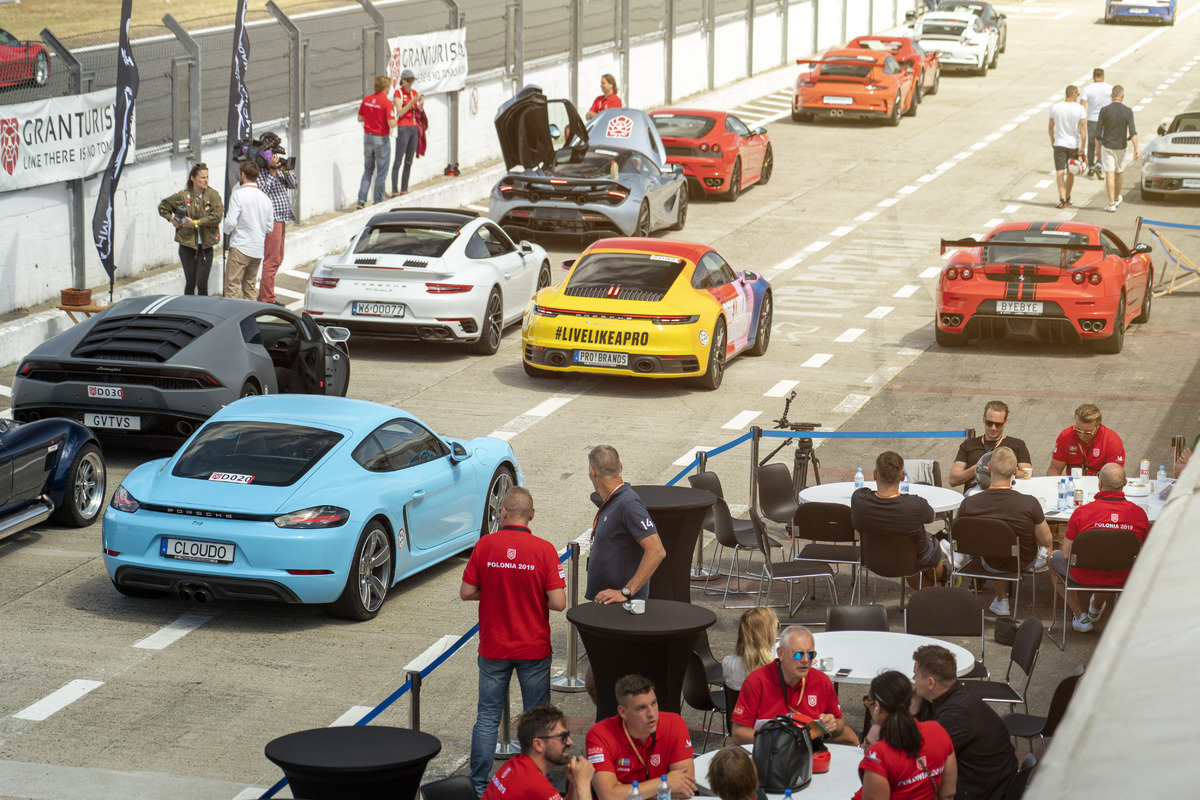 39 - Gran Turismo Polonia
This very colourful picture from the racing track Tor Poznan in Poland. This year the event starts with a road trip through Poland. Before arriving to Poznan, we visit Wroclaw, Krakow and Warsaw.
With over 100 supercars joining, the scale of the road trip is massive. There will be police escorts, and sometimes a bit of fun confusion.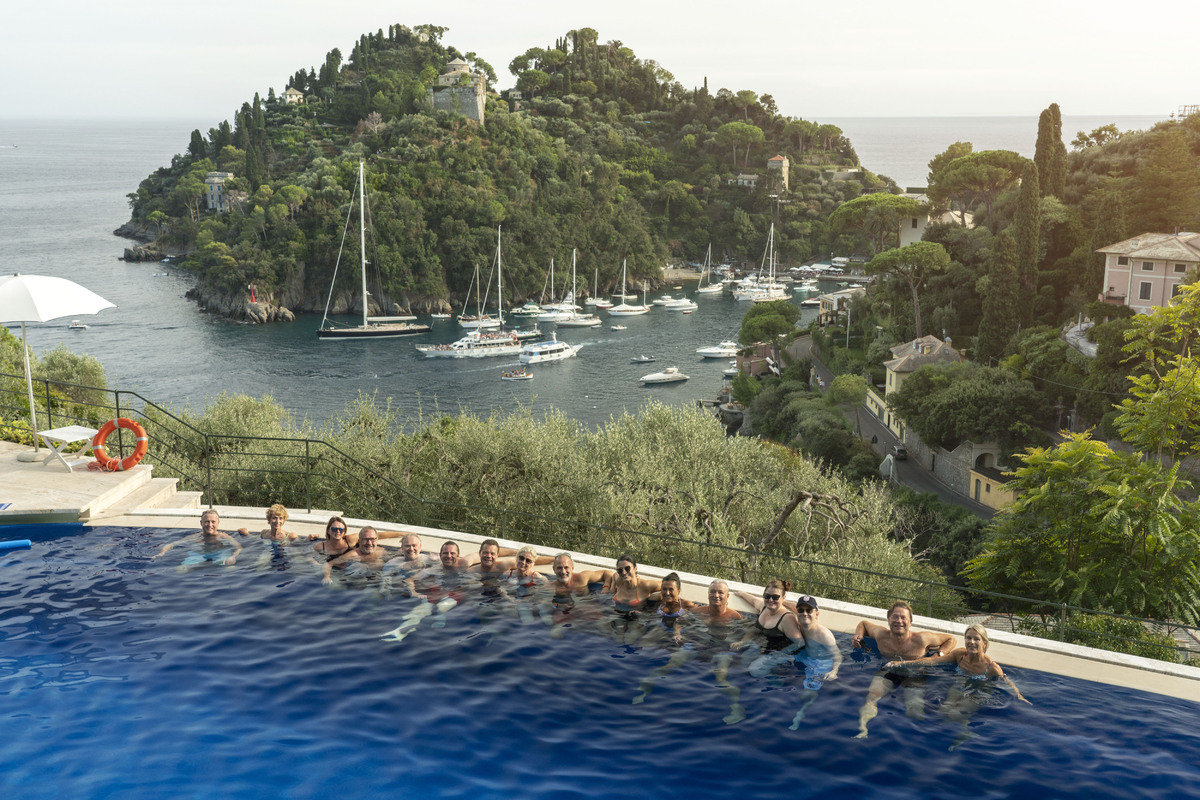 38 - Group picture in the pool of Splendido Portofino
We can't possibly have a picture like this make it to the top 40. However, it very nicely captures the joyful spirit of Gran Turismo Italia in 2019, so we decided to bring it in anyway. Please note Björn's insanely white legs, and Peter being incredibly white altogether.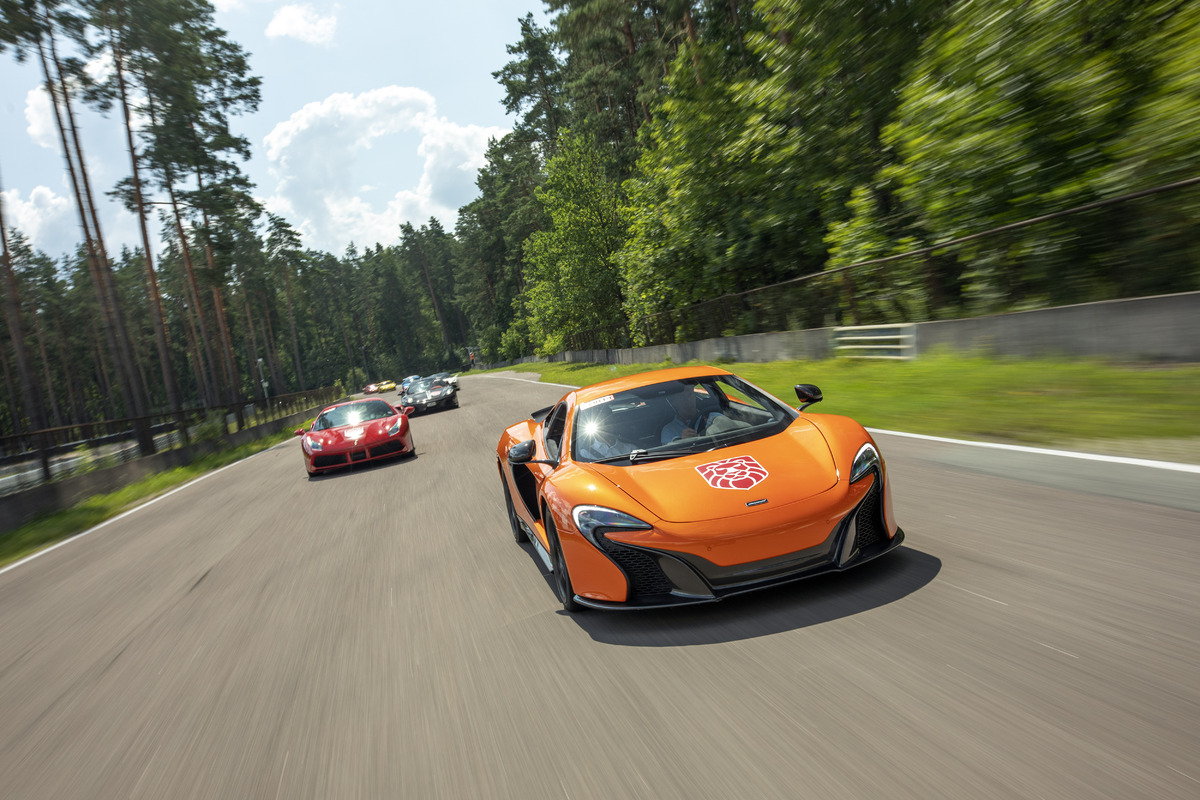 37 - McLaren on Riga Race Track (Bikernieku)
This beautiful orange McLaren on the race track in the middle of Riga - Bikernieku. This year's event in Riga, Gran Turismo Baltica, is 5-9 of August. Limited by the hotel garage to just 68 cars it is a less hysterical alternative to Gran Turismo Polonia.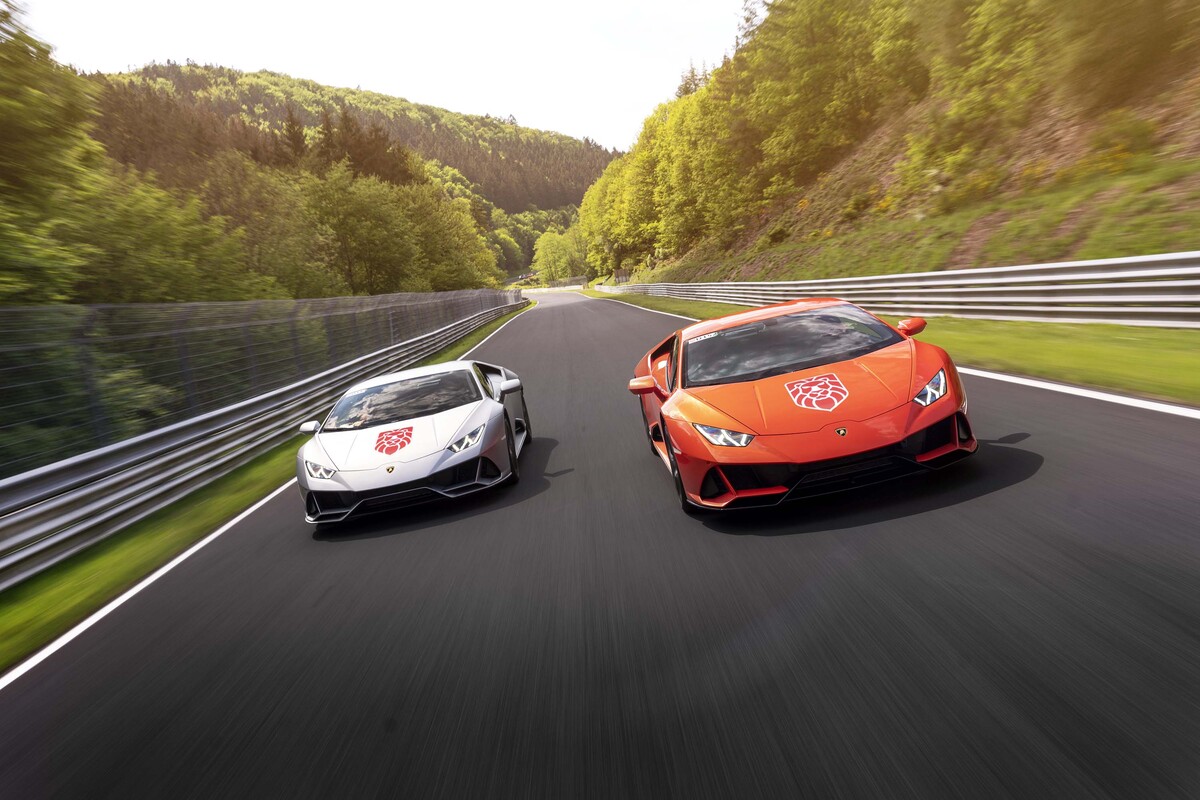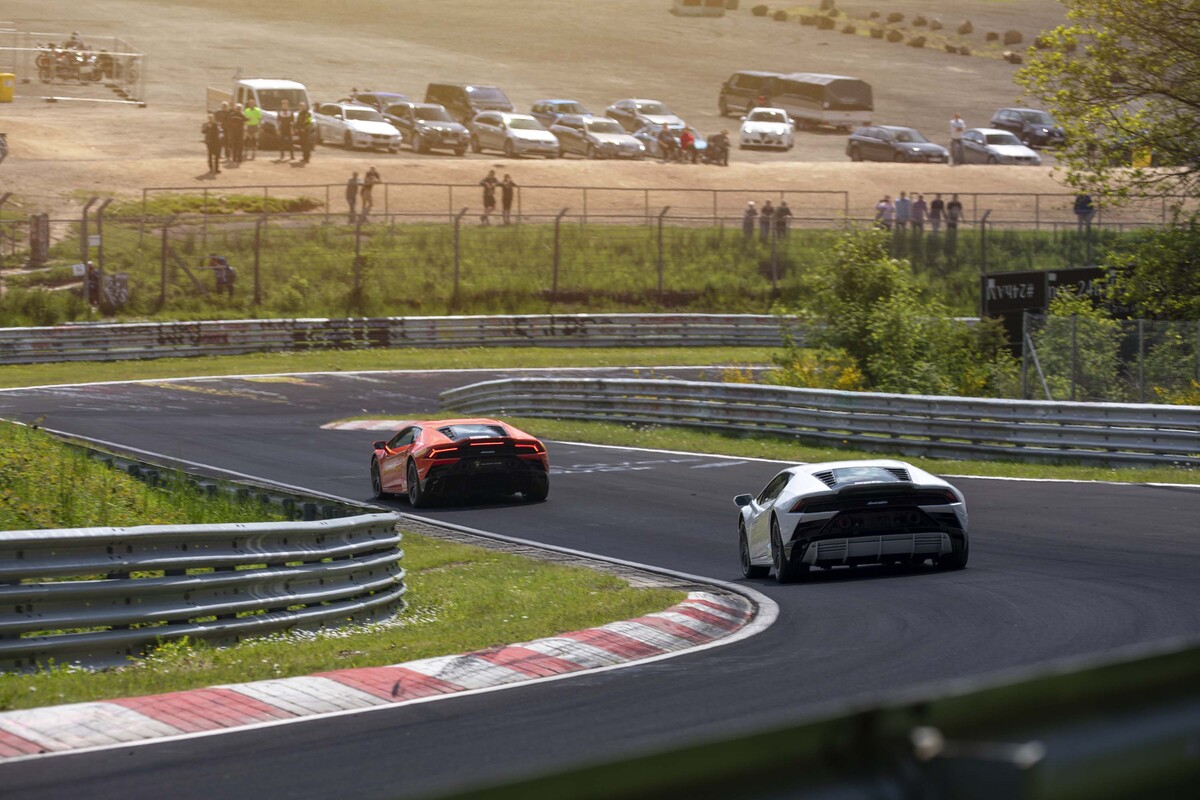 36 - Lambo double take on the Nurburgring
Two Lamborghini Huracan EVO chasing each other on the Nurburgring. This year we have two events on the Nurburgring, one in May and one in October. Both offer two days of exclusive driving on the most challenging track in the world.
Gran Turismo Nurburgring is one of our most popular events, and the May edition has only about 20 places left.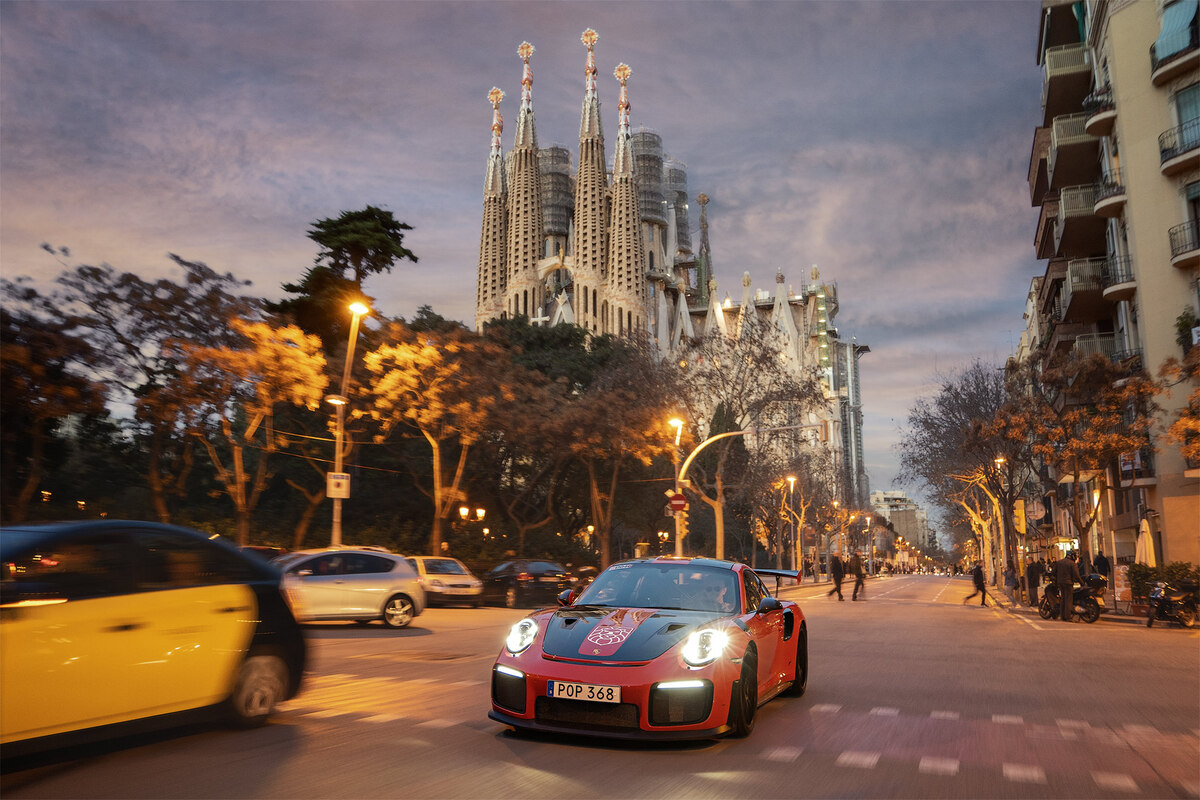 35 - Barcelona
This picture by Nicolas Grandi in front of the Sagrada Familia in Barcelona. We might go back to Barcelona in 2021.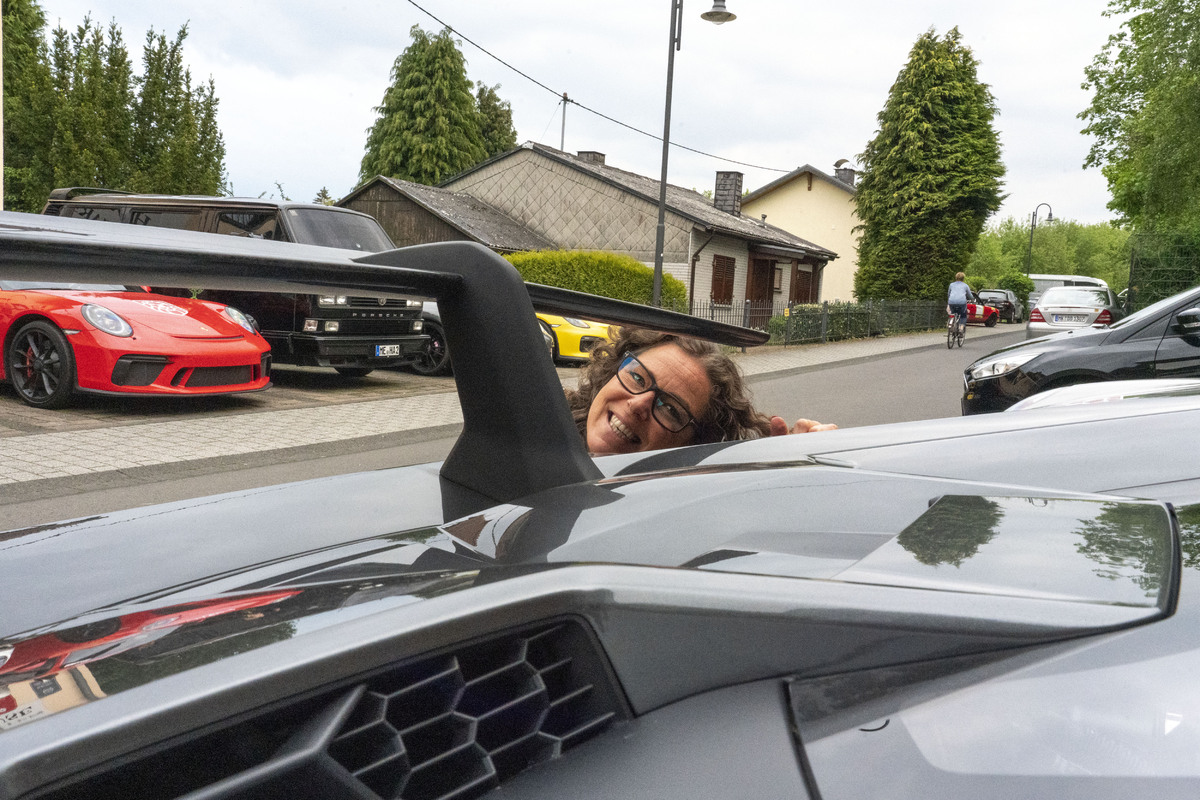 34 - When James camera was stolen
During the dinner in Pistenklause in Nurburg in May, James decided go to the bathroom and leave his camera unattended. This was the result. A series of pictures of Lousie Heijel posing by cars outside the restaurant. The photographer is most probably Mikael Berglund. Gran Turismo Nurburgring.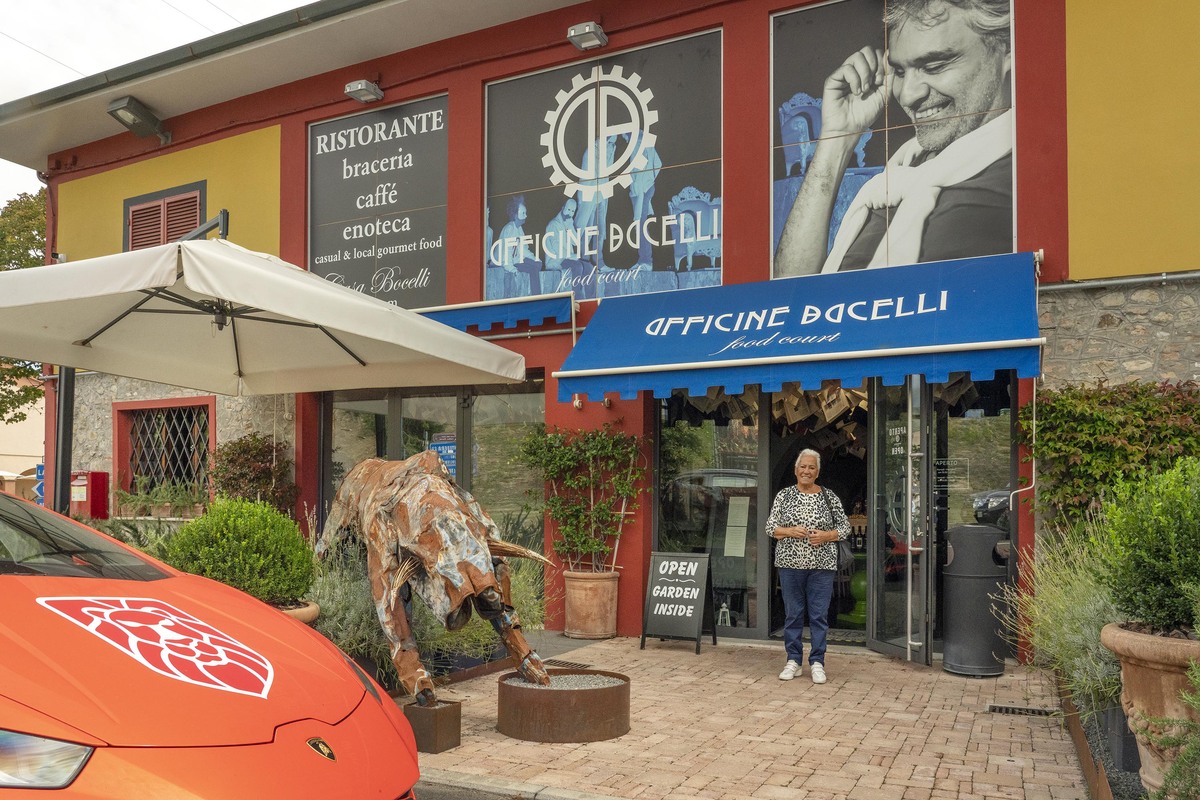 33 - Andrea Boccelli's mother
During our Tuscan weekend escape in October we stopped by the famous Italian tenor's home town of Lajatico, just south of Pisa in Tuscany. Counting average income, Lajatico has the highest in Italy. It certainly helps if you are a small municipality and one resident is making billions of euros annually.
Here is a picture of Andrea Boccelli's mother welcoming the group for the coffee stop at their house.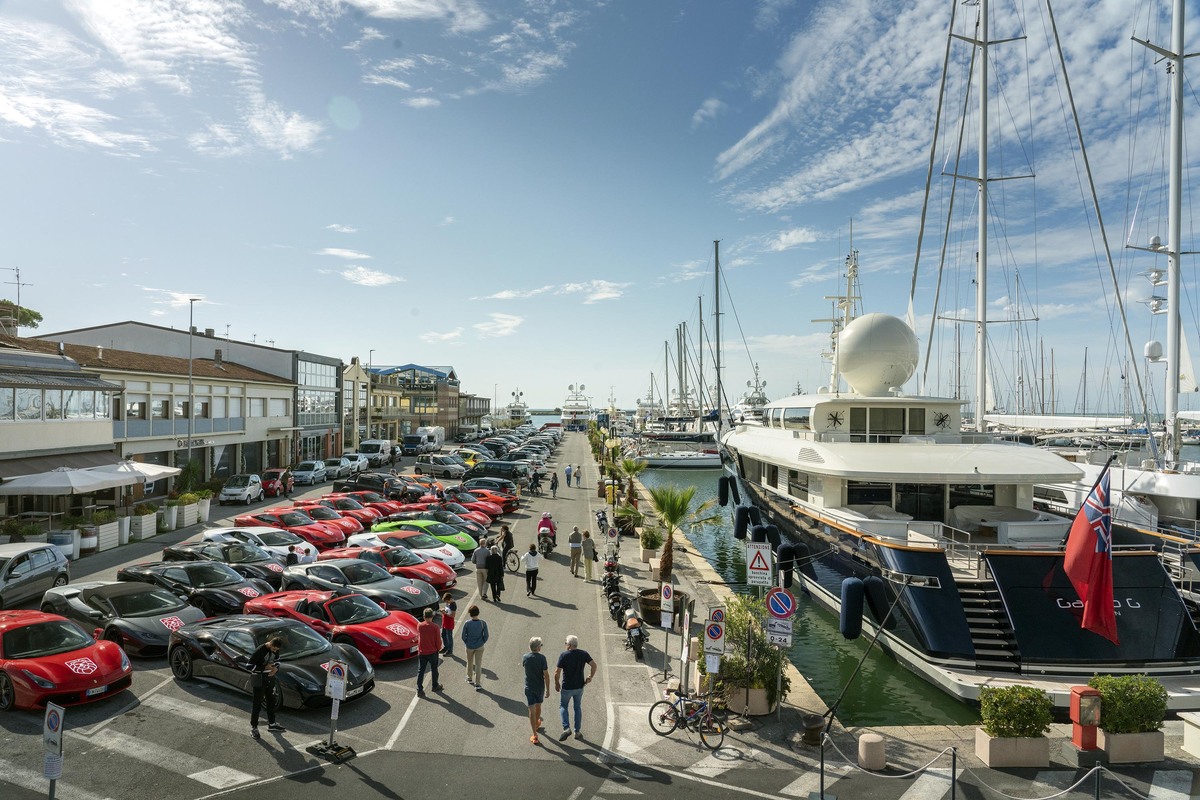 32 - Viareggio harbour
Arguably one of the best lunches of the season was in Ristorante Il Porto in Viareggio. From Gran Turismo Toscana in October.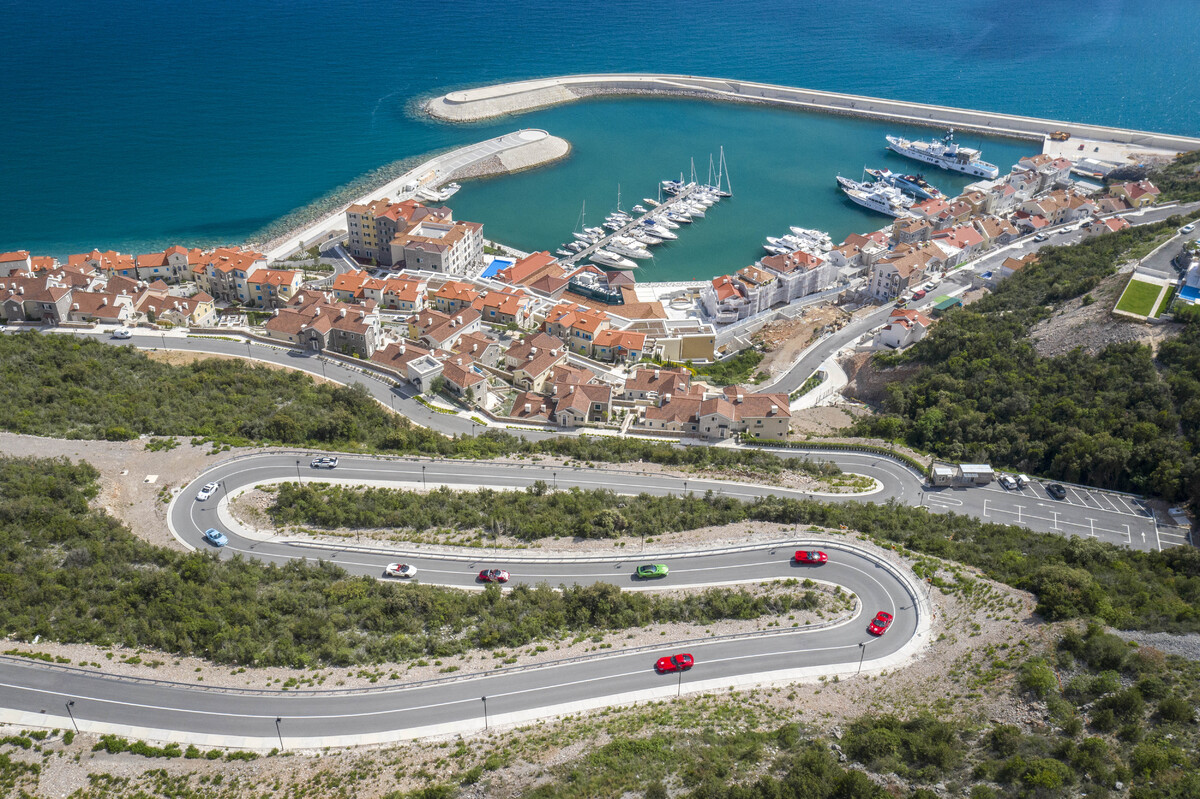 31 - Leaving Lustica Bay in Montenegro
Montenegro is beautiful. This picture was taken after our lunch stop in the new development of Lustica Bay, not far from Tivat. The entire Adriatic coast is fantastic, but this place feels like Disneyland altogether. We are going back here for Gran Turismo Adriatica in May. The event is fully booked.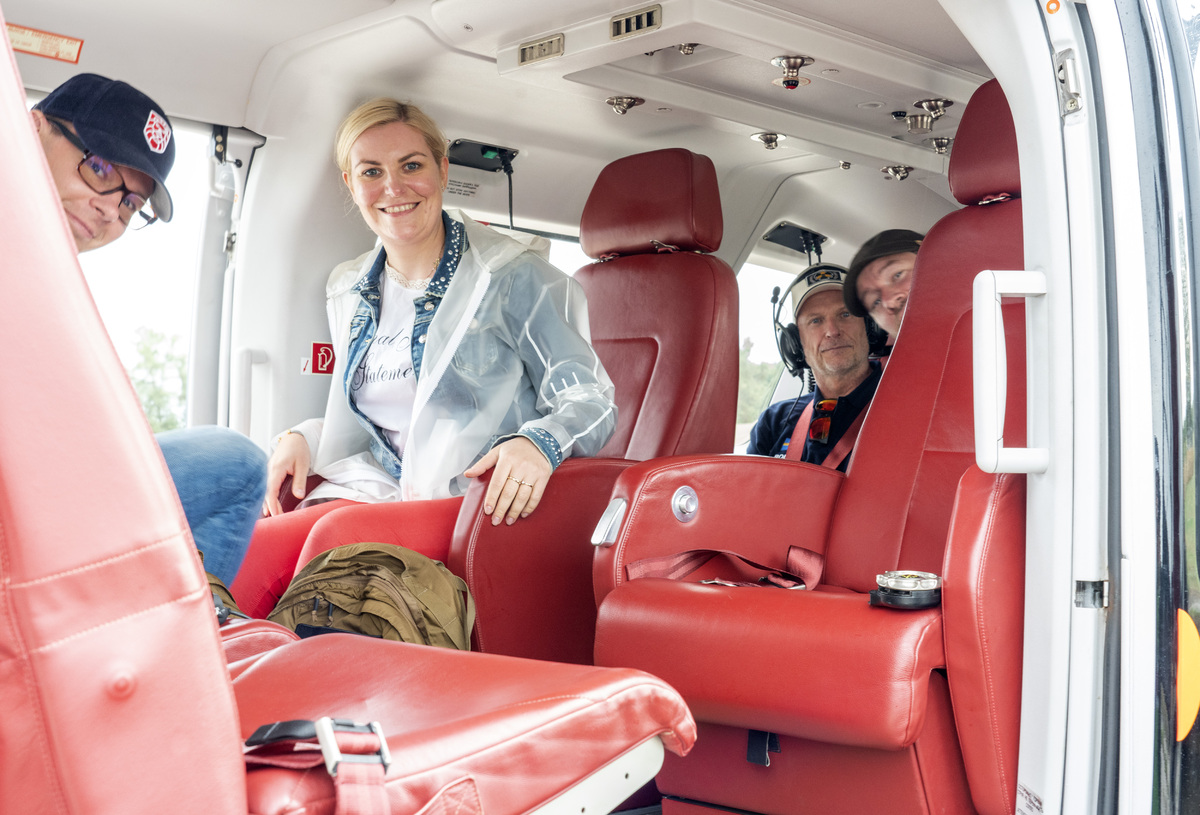 30 - Special Event Chernobyl
In August we went to Kiev and then with six chartered helicopters to visit the Chernobyl nuclear plant. Here we see Sebastian and Maria Sokol in the helicopter leaving Kiev to the landing zone near the exclusion zone of Chernobyl.
29 - Breakfast in Portofino
The insanely beautiful view from Splendido Portofino's terrace. The breakfast here is probably the best in the world, worth every penny of crazy cost to stay at the hotel. For 2020, we are going back here on Gran Turismo Riviera in June.
The ridiculously extravagant event in June goes from Forte dei Marmi, Portofino, Monaco and then to Saint-Tropez. Supercar included. It was fully booked before Christmas.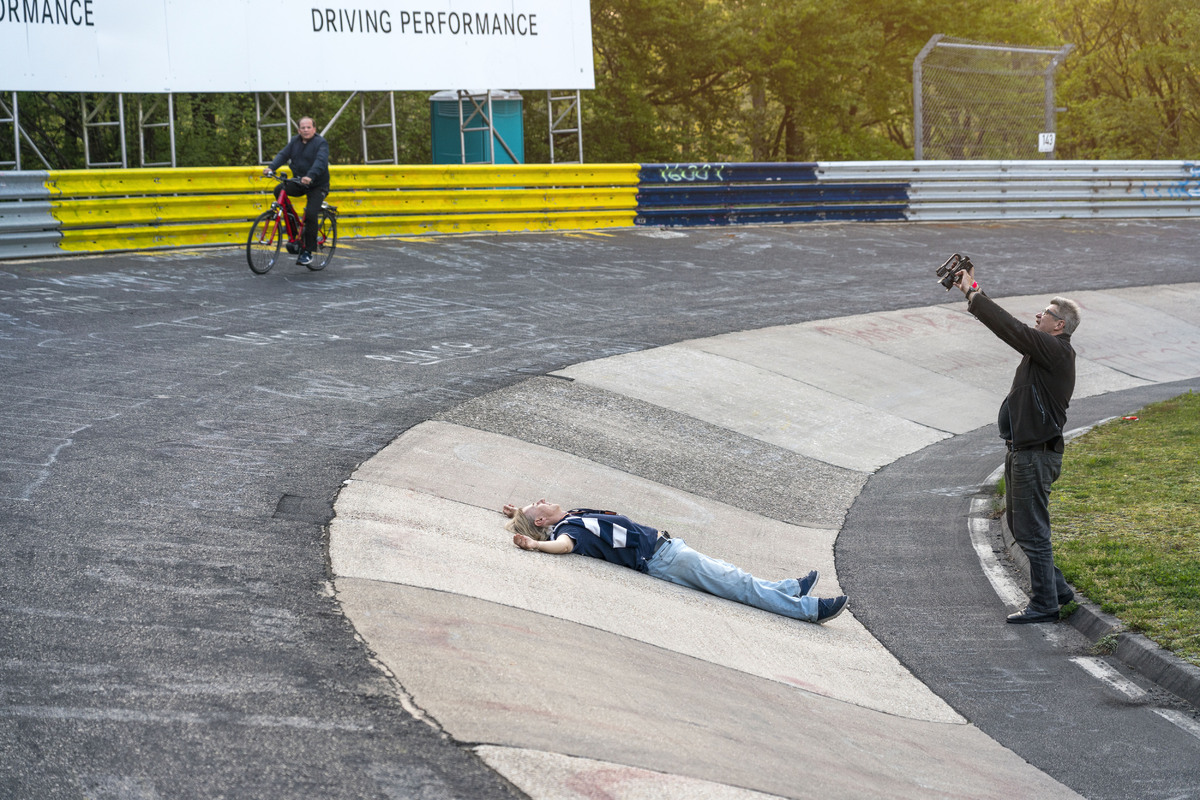 28 - Karusell on the Nurburgring
Pawel Scott taking a picture for his family photo album in the famous Karusell on the Nurburgring. Picture was taken during our traditional "track walk" before the briefing dinner of the event.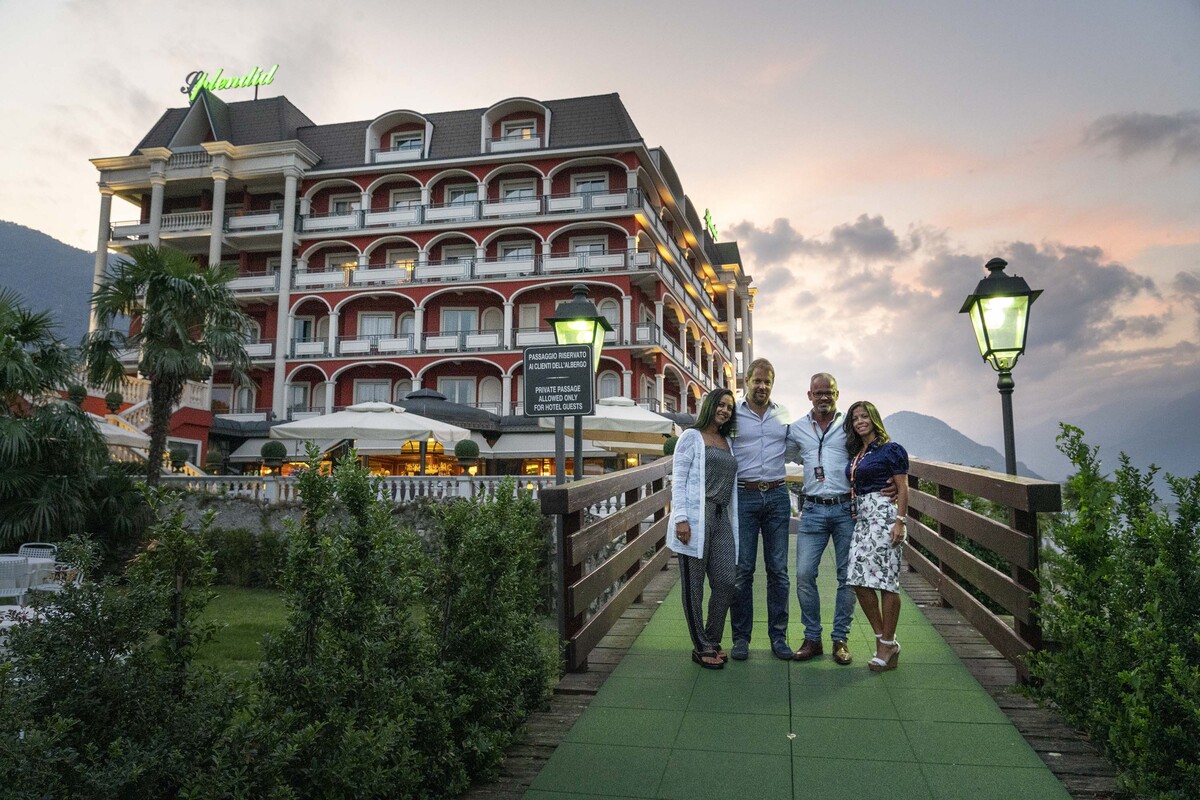 27 - Splendid hotel in Baveno
There is a great hotel situated by Lago Maggiore called Splendid. This is probably one of the best hotels in the world. Magnus Jinstrand and Sherezade Henriksen, together with Fabian and Kabula Ramseier arriving to an evening aperitivo in the hotel park. From Gran Turismo Italia in September. This year Gran Turismo Italia goes from Venice to Tuscany and then Sardinia.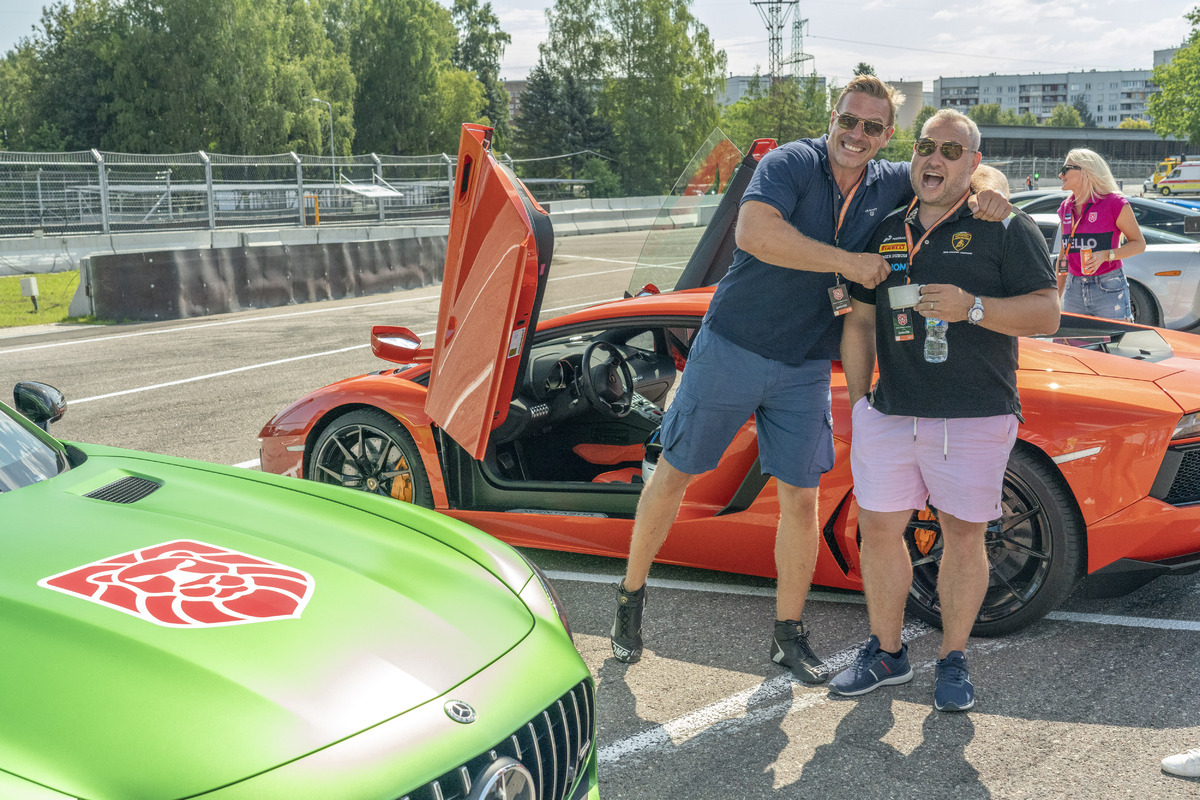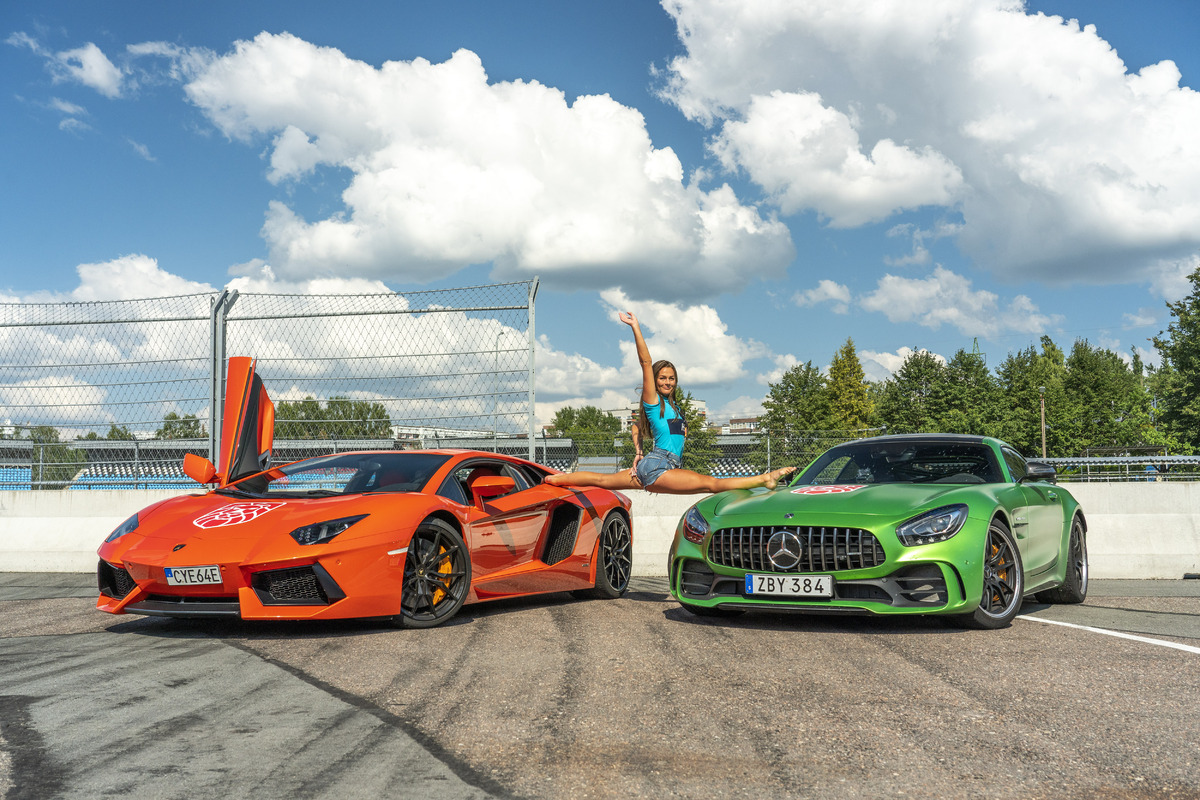 26 - Bikernieku race track in Riga
There is a great race track in a park in Riga. It is about four kilometres long and a lot of fun. Here we see Markus Hendriksen with his best friend Fredrik Danner. Moments later we find staff member Kristiina Tamm doing an epic split between their cars.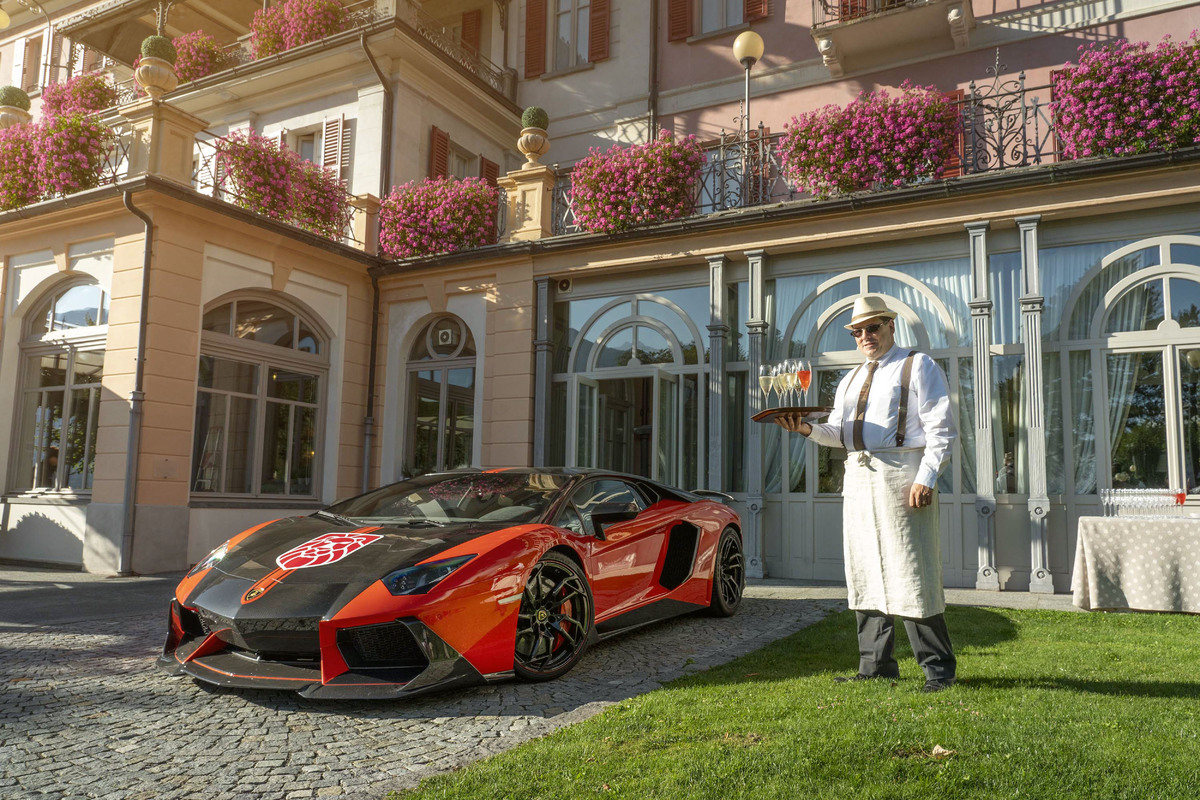 25 - Bagni di Bormio on Gran Turismo Italia
Arriving to Bagni di Bormio on the foot of the Stelvio Pass, we were greeted by this gentleman serving Aperol spritz and prosecco to the drivers. From our annual road trip Gran Turismo Italia.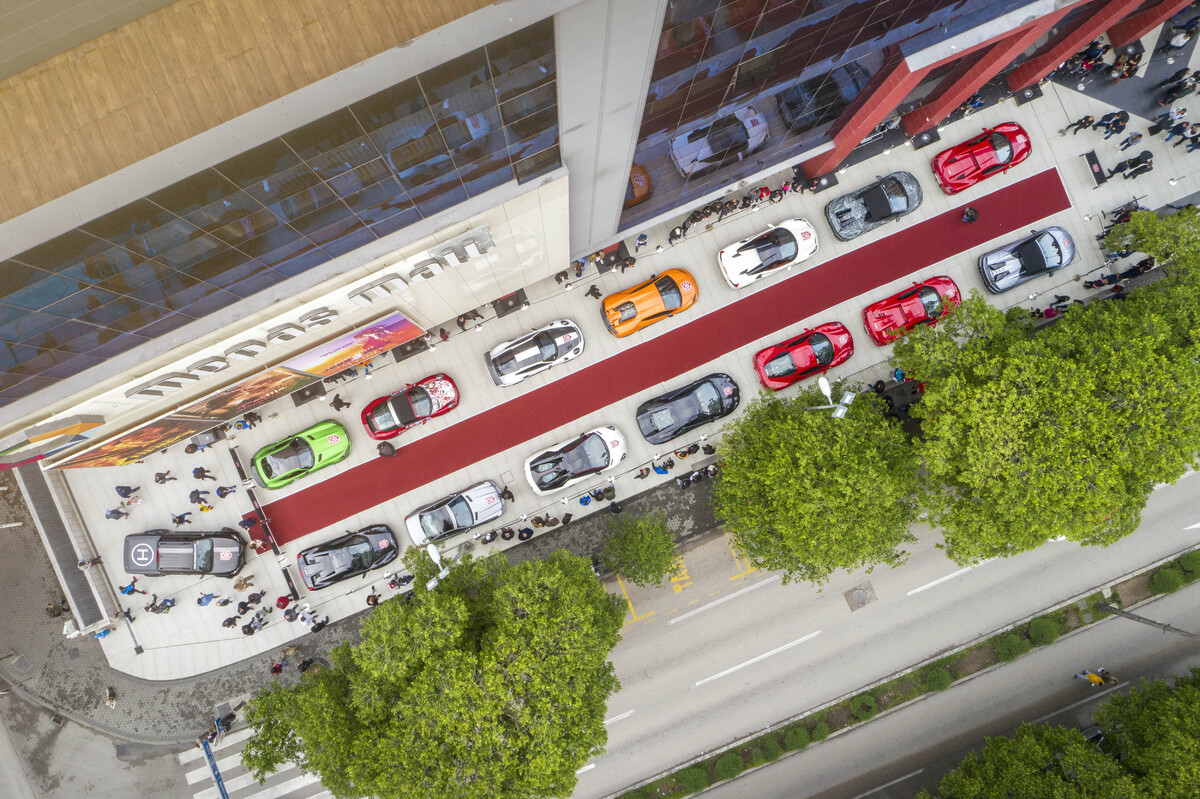 24 - Parking in Mostar
Bosnia and Hercegovina. The most green place we have ever visited. The entire country is like an enchanted forest in the Lord of the rings. You have to go there to believe it. The picture is from outside Mepas hotel in Mostar. Gran Turismo Adriatica.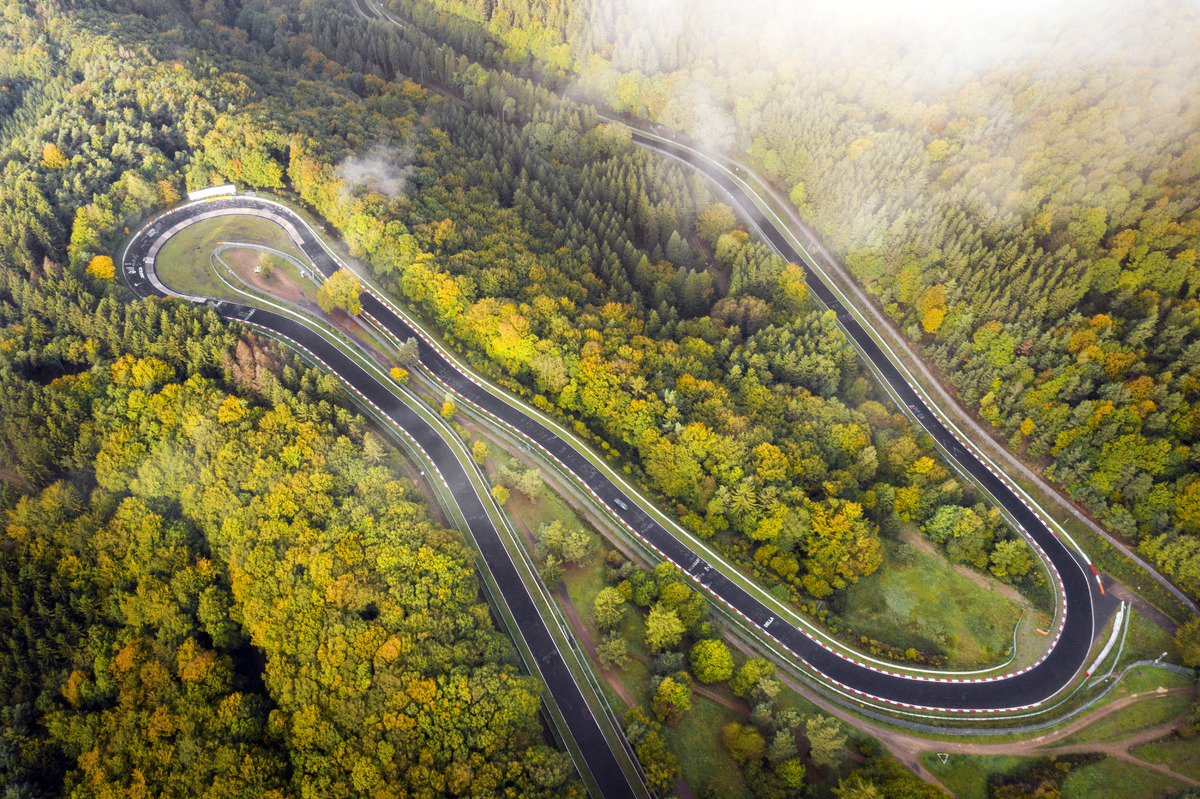 23 - Nurburgring
This beautiful drone shot from the Karusell on the Nurburgring.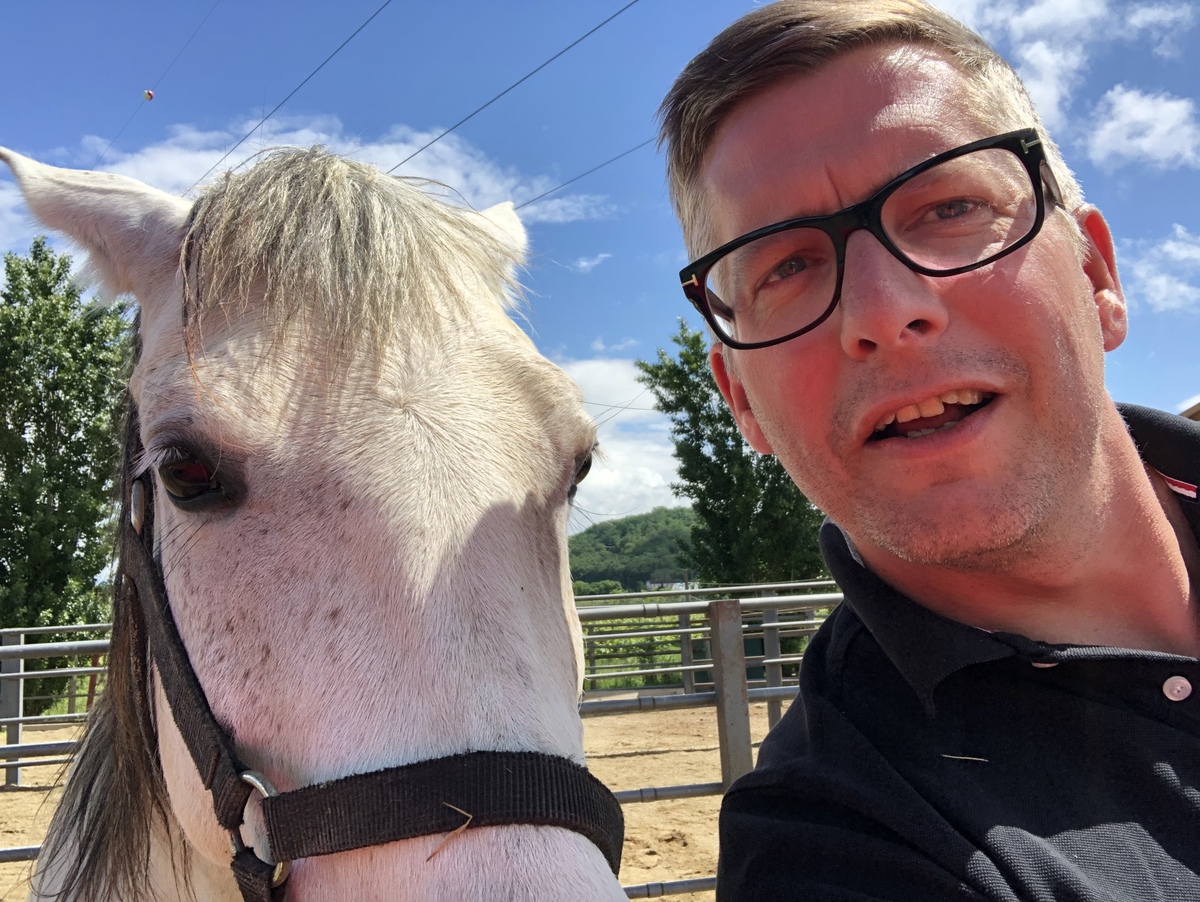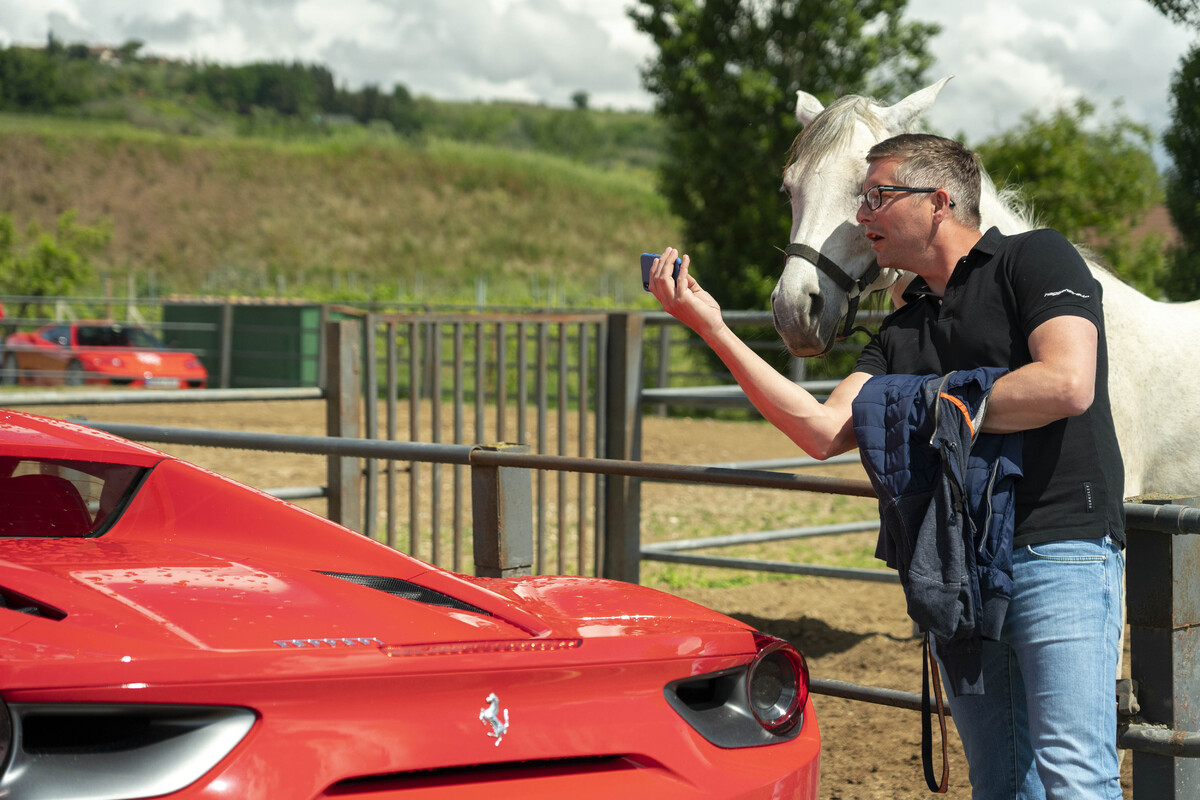 22 - Anders Carlssons epic selfie
Anders Carlsson did a selfie with a horse during our lunch stop in Tenuta Torciano near San Gimignano. Weirdly enough, our photographer James Holm capture the same moment from distance. From Gran Turismo Mille Miglia. This year, this event is 14-17 of May.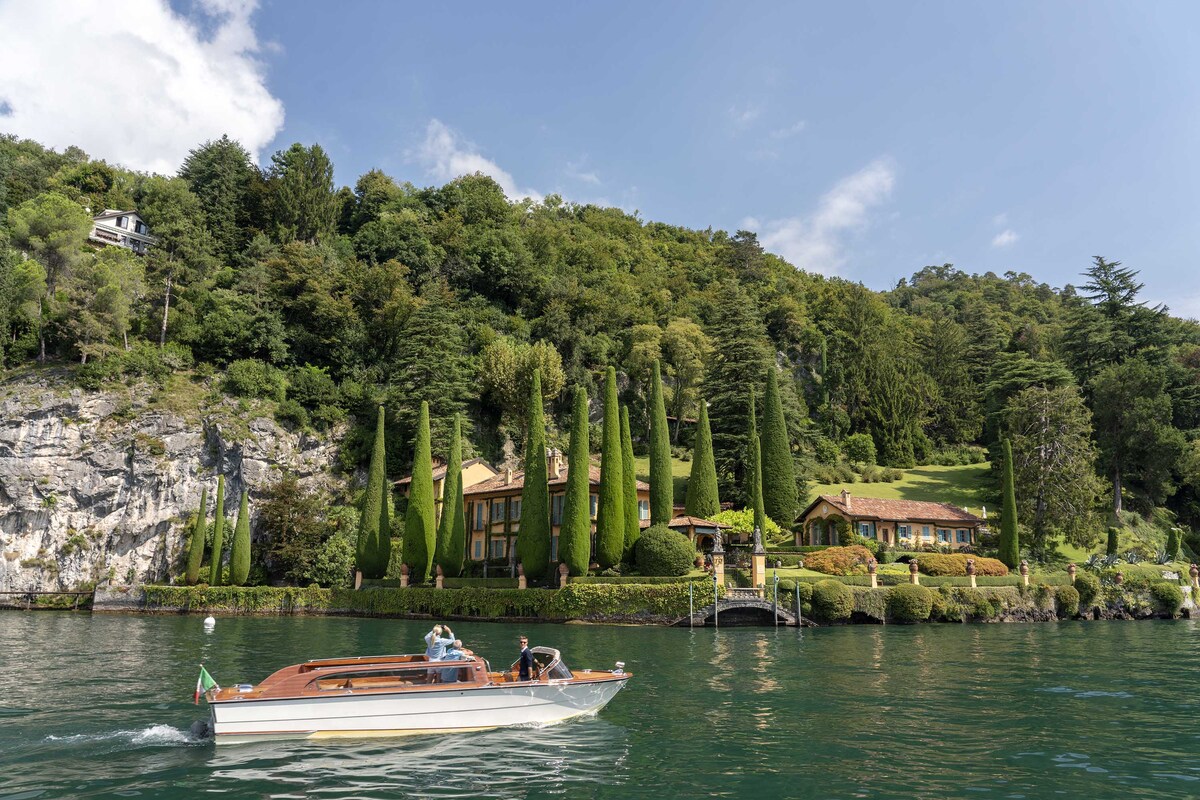 21 - Boat tour of Como lake
We spent one day without driving and went for a boat tour of Como Lake with lunch on the island of Comacina. Gran Turismo Europa. The event is fully booked.
That's it for now
Part two - places 21 to 1 - will be released on the evening of the 26th of January.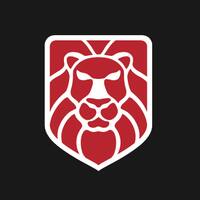 admin@granturismoevents.com