The ten golden rules when driving a Ferrari or Lamborghini on a tour in Europe
Published 2020-12-25 by Peter Ternström
During the 20 years that we have devoted ourselves to the most beautiful roads, hotels and experiences for the supercar owner, we have seen pretty much everything. There are plenty of do and dont's when road tripping in Europe with an exotic car.
Sometimes the learning experience is soft and comes in the form of a gentle revelation. The real bitches are the ones that present themselves as a disaster.
Whether the learning was gentle or painful, here is a good checklist for your next road trip in Europe with your Ferrari, Lamborghini, Porsche or any other fast car.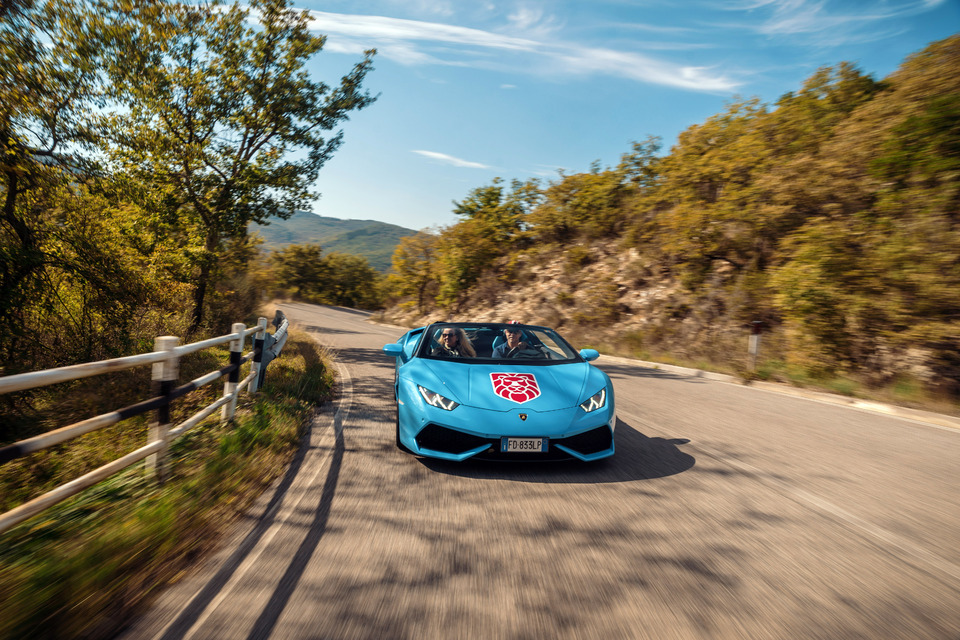 1. When things go really fast on the Autobahn, keep a good distance to the car ahead. Sometimes we drive between 200 and 250 km/h. During these times it is imperative to have several hundred metres of free space in front of you. To have enough time to stop if things go bad ahead. It also saves your really expensive car from stone chips and windscreen damage.
2. Use the rear view mirror. We cannot stress this too much. No matter what car you drive, you will always be overtaken. Do not occupy the left lane unnecessarily. Go back in to the middle or right lane as soon as you can.
Even if you are in a Lamborghini Aventador, a German professional in a Volkswagen Passat diesel will want to overtake you at warp speed seven. Stay out of his way. Think of the most left lane on the Autobahn as the "danger" zone. This is not California or Texas. When you are not overtaking, you stay away.
This also applies to mountain passes and curvy roads on the countryside. If faster traffic approaches from behind, please help them pass in a safe manner. It makes the driving so much more fun for both of you.
3. Drive carefully through villages. You bet the villagers love their children, too. To drive in a dynamic way on a mountain pass, or in the forest, is not a problem. Have fun! However, it will become a gigantic problem if you do the same through villages, too. When the sign says 50 or 30, you always obey the speed limit.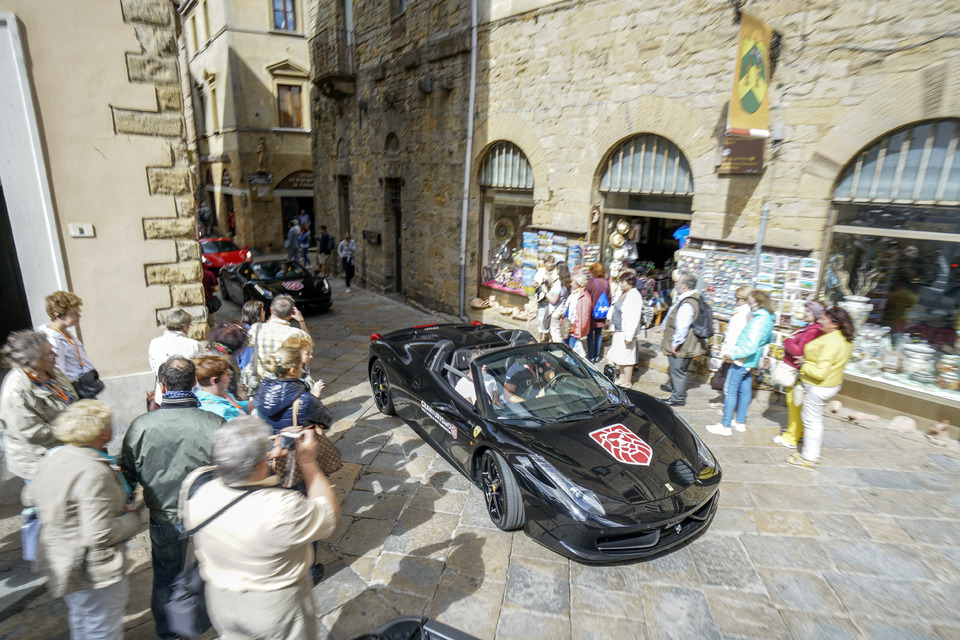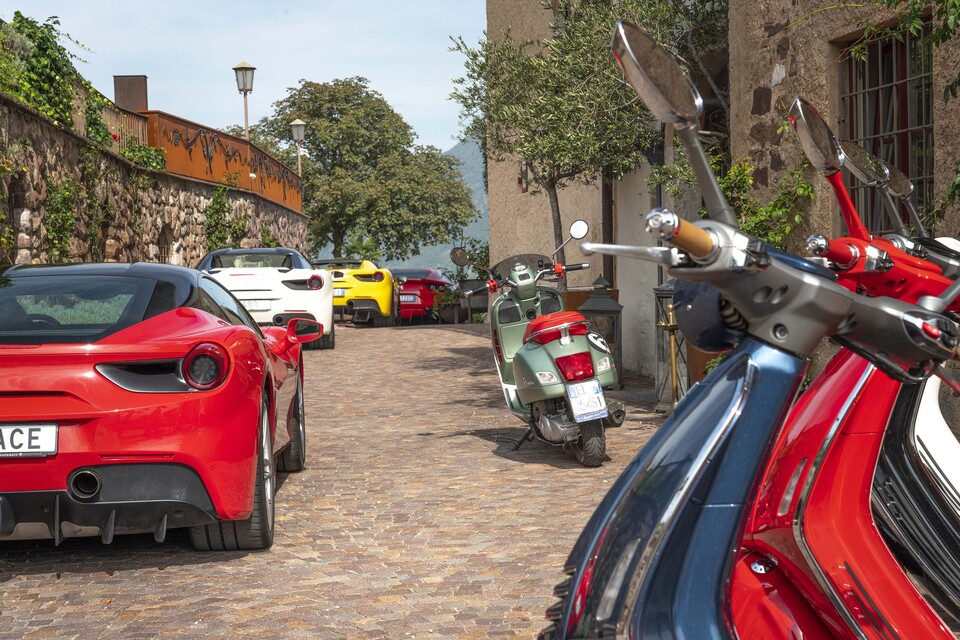 4. Mountain passes are extremely popular in the summer and fall. An amazing driving experience with epic views. However, keep in mind that mountain passes are also very popular with cyclists.
You can dislike them as much as you want, but they also have the legal right to use the road. Drive carefully in blind curves – cyclists love to ride wide and take the entire right lane. A lot of very bad accidents happen between cyclists and cars in the mountains. Just so you understand, accidents with bicyclists are always considered the fault of the driver of the car.
5. Roads become slippery when wet. Some curves will be tighter than you expect. Your car's ESP system tries to help you to keep your Ferrari on the road. But, it cannot break the laws of physics. If it is wet – slow down. This also applies to motorways.
Your Ferrari or Lamborghini is actually slower in the wet than a family car. This because you have really wide tires that are much more prone to aquaplaning than the family car. When it rains, you must slow down and let them pass. They will absolutely love it. You have no choice but to smile and wave! As soon as the road is dry, you will pass them at an insane speed again.
6. Tunnels can offer really unpleasant surprises. If the mountain that the tunnel passes through is long enough, the weather can be completely different when entering the tunnel, opposed to when you come out. It can be blue skies and sun on one side and snowstorm on the other. To shoot out of a tunnel like a cannonball, can have terrible consequences. Adopt a habit of slowing down when exiting tunnels.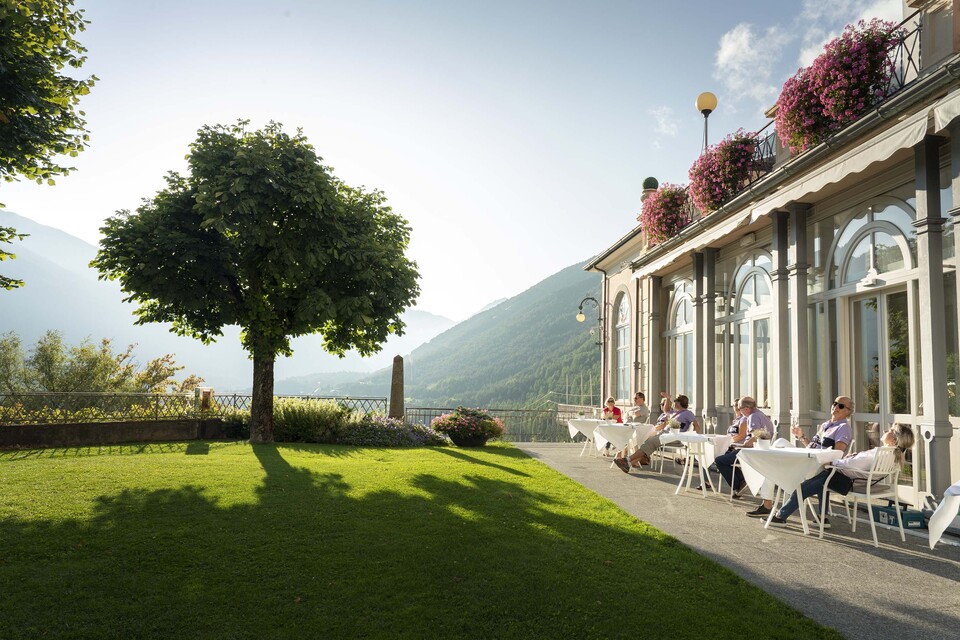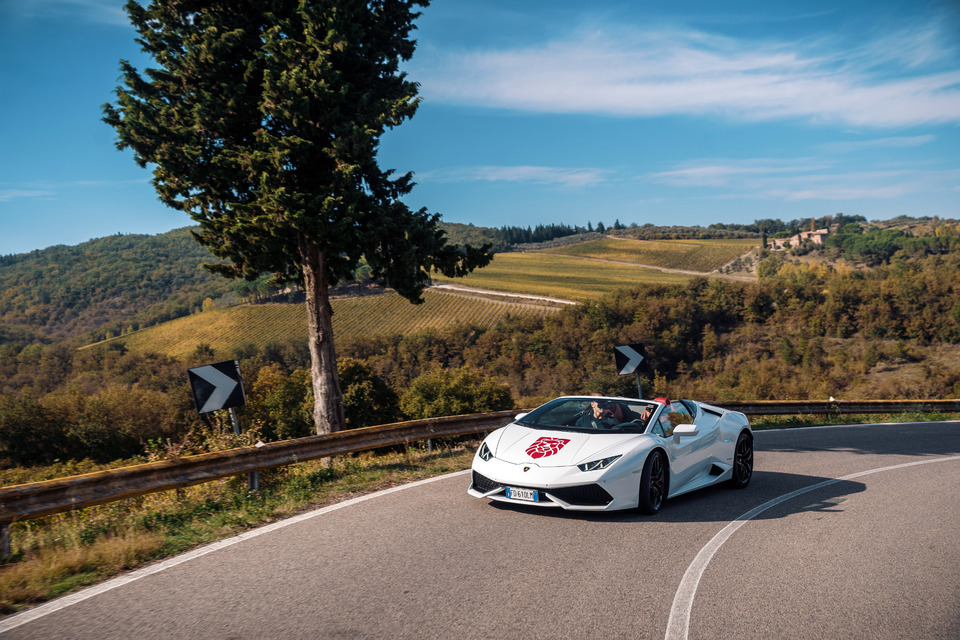 7. Both alcohol and driving is nice. But, you have to choose one of them. You can not do both. You cannot have several glasses of wine to lunch and then drive a supercar. If you plan to drive afterwards, you drink water with the meal. Just one glass of wine? Perhaps. You decide. A glass of wine easily becomes two. Sometimes it is better to just not drink at all until the car is parked for the night.
Even very small amounts of alcohol take away the joy of driving. Furthermore, with alcohol in your blood, an accident is always your fault, no matter what.
8. Having a co-driver is fantastic. The passenger can take care of the navigation, receive and make phone calls, and be a DJ. The driver can then focus on driving the car, and nothing else. Both hands on the wheel, eyes on the road. As far away from the smartphone as possible.
9. When driving down hill on the high mountain passes, it is actually quite easy to overheat the brakes. No matter what car you drive. When the air is thin, it cools the brakes poorly. Even a supercar with ceramic brakes can have problems if you use the brakes incorrectly.
The basic rule is not to press the brake pedal for long periods. It is the time when the brake pads are applied to the disc that heats them up, not how hard you press the pedal.
If you need to slow down, you brake really hard but for a short time. Do not keep your foot on the brake pedal for long periods. Brake hard or don't brake at all. Feels weird at first, but you get used to it quickly.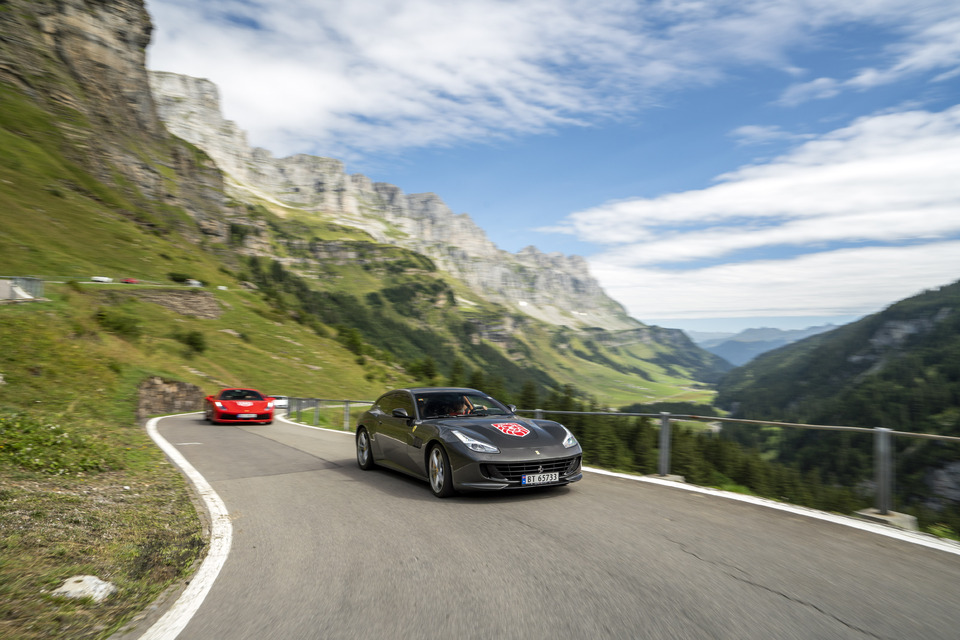 10. And now to the last and most important rule. You are the captain of your ship. Never, ever, get provoked by the behaviour or driving style of other drivers on the road.
This becomes extra obvious when you drive a supercar like a Ferrari, Lamborghini, Bentley or Porsche. Some locals absolutely love to get tourist supercar owners in to trouble. Remember - this is their home turf.
They know the road much better than you. Always keep your head cool and drive at your own pace. Let the local heroes pass. Be the pro. Stay cool. Learn the perfect line from them for your next tour.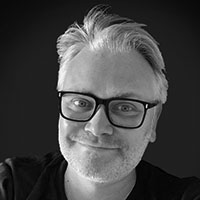 peter@granturismo.org