22 things you should know about Monaco
Published 2020-12-29 by Peter Ternström
The Riviera and the Cote d'Azur can be divided in to three parts. The Italian part is classy. The French part is sexy. Monaco is an absurd Disneyland for the rich. Here are 22 things you should know about the famous micro-state on the French coast.
1. It is really small but has a large population. The entire country is just over 2 square kilometers. However, it has almost 40 000 residents which makes it the most densely populated country in the world. If that is not enough, you have at least another 50 000 people commuting to Monaco for work. This causes a lot of traffic. Rush hour is absolutely mad.
2. Our favourite hotel is Hotel de Paris. We also really like Fairmont, Hotel Hermitage, and Monte-Carlo Bay. We stay at one of these hotels when visiting Monaco each year with our events Gran Turismo Riviera and Gran Turismo Europa.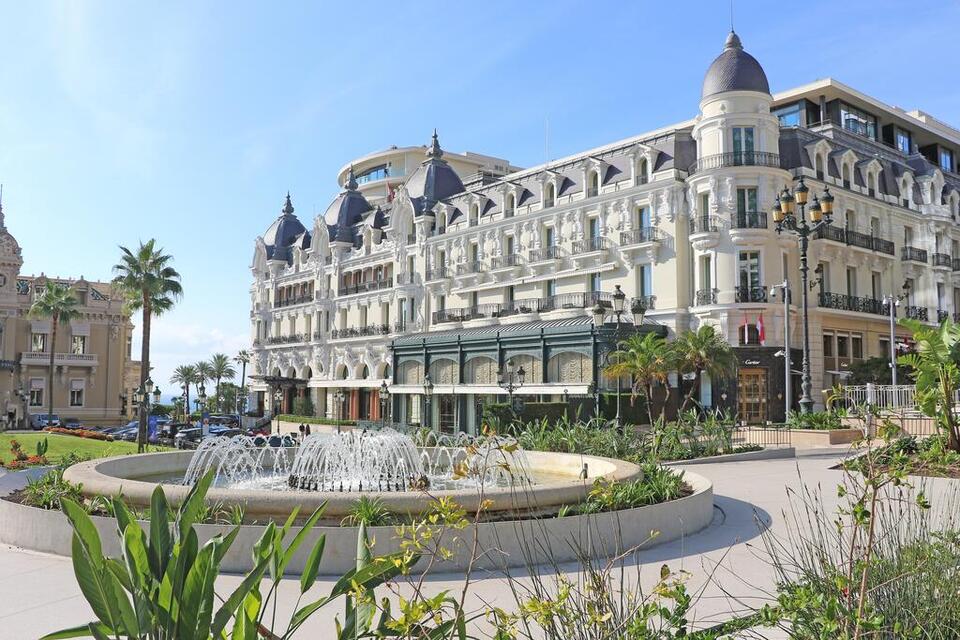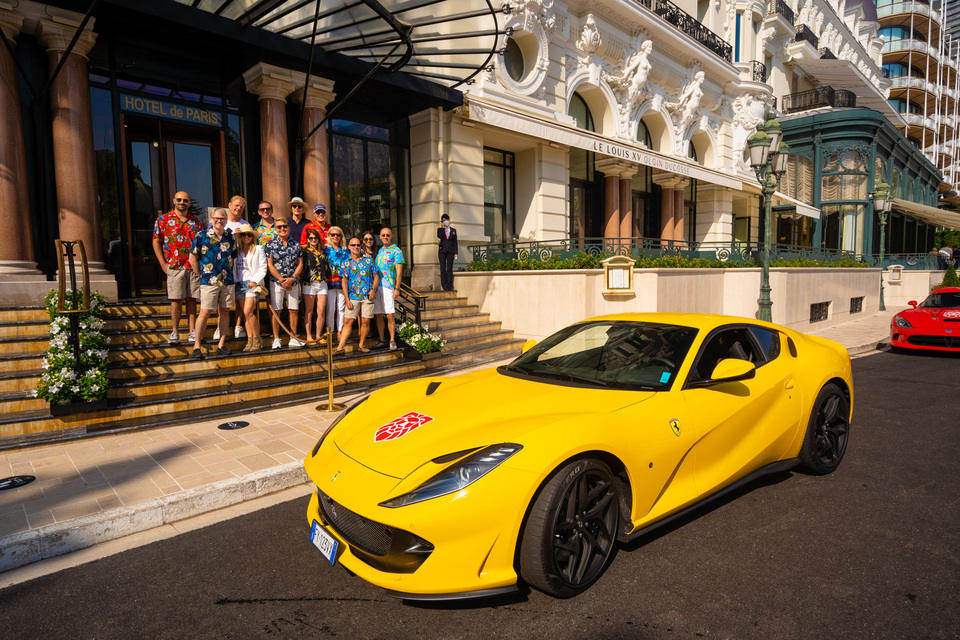 3. Monte-Carlo Bay. Monte-Carlo Bay is easy to drive to and has really spacious rooms. There is a gigantic outdoor pool area. A downside is that the hotel is not in the centre. Monaco is tiny though, the centre is only a pleasant 20 minute walk away.
4. Fairmont and Nikki Beach. Fairmont is a four star hotel that has been popular for many years. The location is great, perfect for F1. However, the rooms are quite small with low ceilings and simple interior. The best thing with this hotel is the extremely popular pool/beach club Nikki Beach, located on the hotel's roof top.
5. Budget hotels. There are budget hotels in town. Novotel is a good choice with rates at about 200 euros per night. It also has a pool.
6. Restaurants. Our favourite restaurant is Buddha Bar. Thai meets French cuisine and everything tastes amazing. Extremely popular and you need to book in advance. If you like Italian you have Cipriani. Fancy a steak? Go to Le Grill on the roof of Hotel de Paris. There are plenty more great restaurants in town. If you stay in Monte-Carlo Bay, try COYA, which is located in the hotel garden/pool area.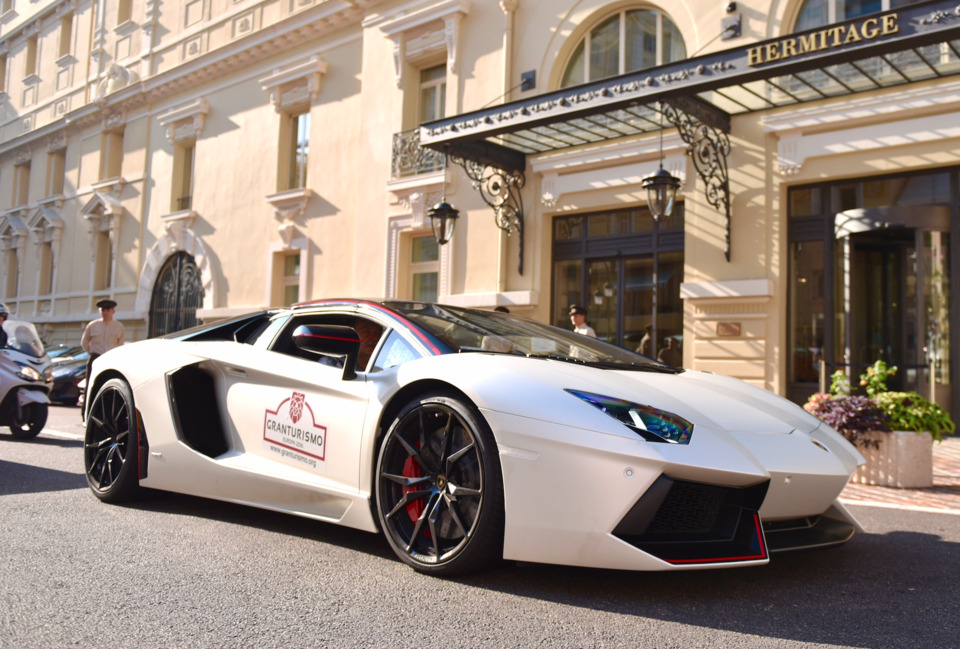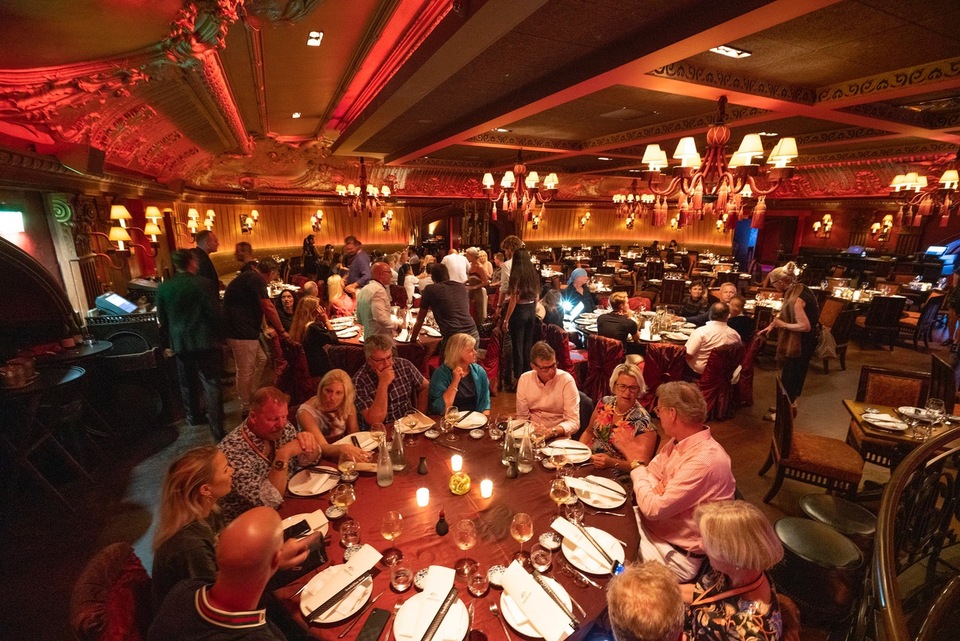 7. Driving can be a nightmare. Monaco is extremely difficult to navigate in. The many tunnels, overpasses and intense traffic makes it a tough cookie for first time visitors with expensive cars.
Make one error entering a tunnel and you have to make a 12 kilometer detour. Add astonishing levels of traffic and you have a perfect mix for a stressful experience with your brand new Ferrari or Lamborghini supercar. Don't worry - it will be much better on your second and third visit.
8. There are two basic types of visitors to Monaco. The rich come to consume and to be seen. The rest come to look at the rich. The rich are a tourist attraction. If you are wealthy and go to Monaco in a Ferrari or Lamborghini, you are the tourist attraction. Prepare for lots of attention and cameras.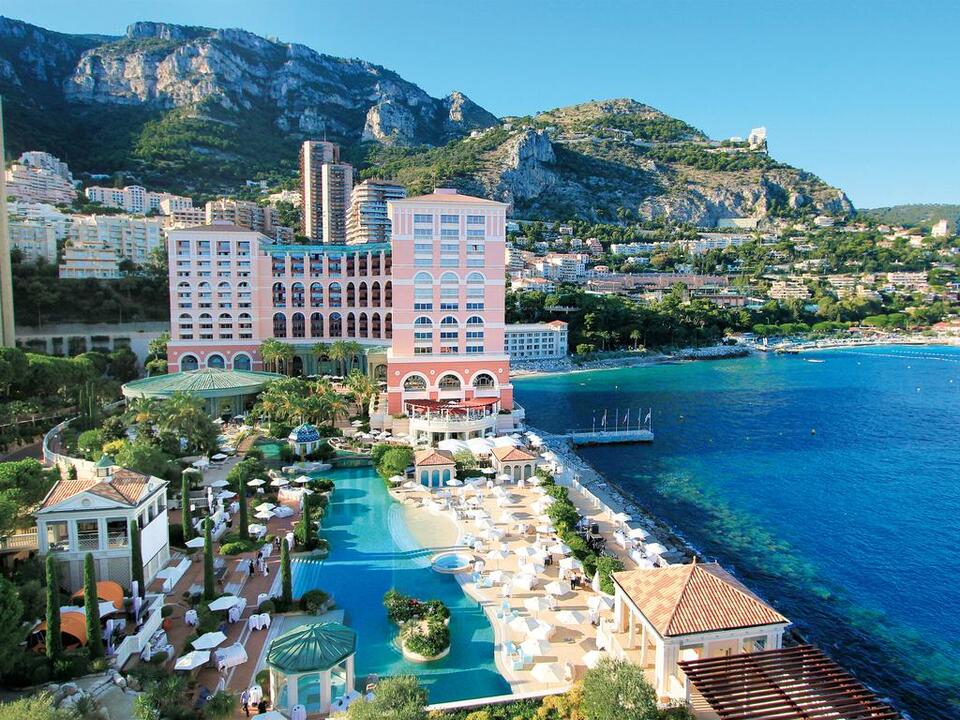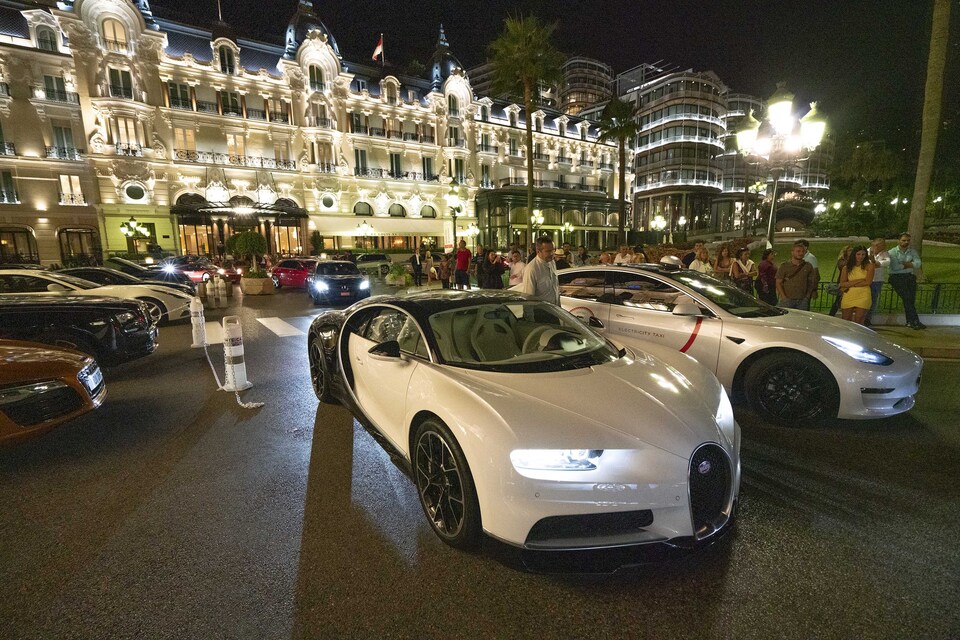 9. Best spots. Best spots to see expensive cars and celebrities is Casino Square just outside Hotel de Paris and the entrance to the tunnel near Fairmont.
10. Formula One. During Formula One everything goes mental. There is no budget way of visiting F1 in Monaco and actually enjoy the experience, unless you stay in France or Italy and accept an hour by train in and out.
11. Getting arrested. Driving like an idiot around the F1 track an early morning in a Ferrari or Lamborghini will get you in trouble. Peter Ternström was arrested doing exactly this in September 2015. He does not speak about it.
12. Monte-Carlo. Monte-Carlo is a district of the country Monaco where the Casino Square and Hotel de Paris is located. Other districts include Monaco-Ville, Fontvieille, Monghetti and Larvotto. Larvotto is where Hotel Monte-Carlo Bay is located.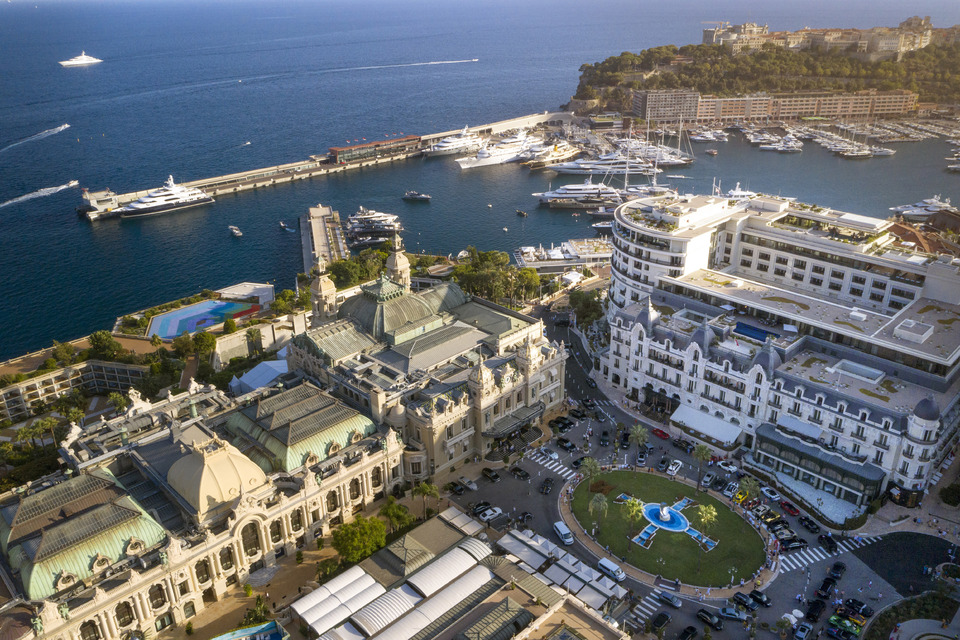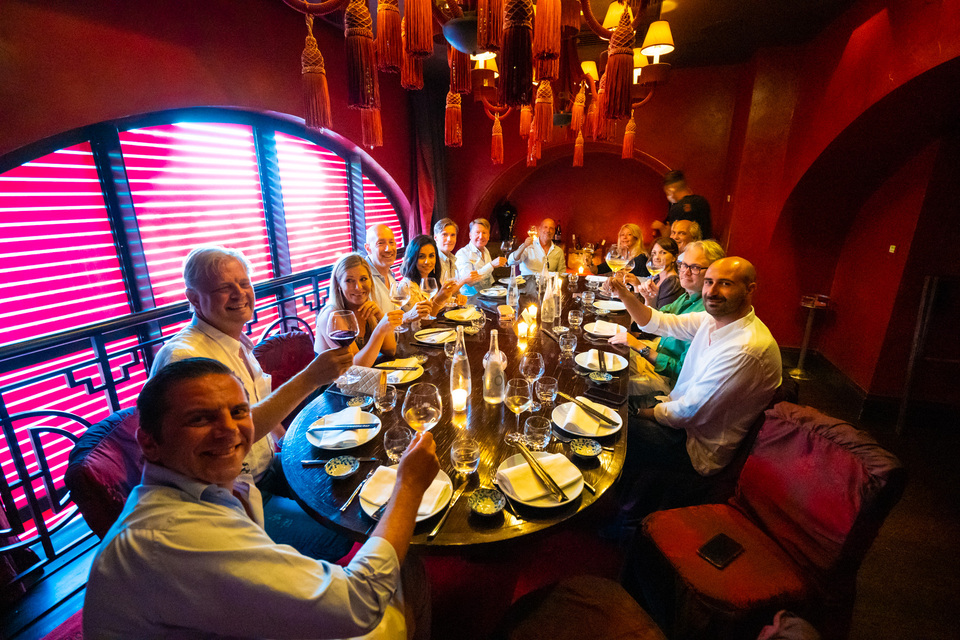 14. Confusion with Munich. The Italian name for the German city of Munich is "Monaco di Baviera", which translates to "Monaco of Bavaria". Traveling from Italy to Monaco or Munich can be really confusing.
15. Casino Square. Casino Square is no longer a roundabout. Since 2020, It is re-built in to a pedestrian zone. When we first heard about it we were in shock. How could they destroy such an important landmark? Actually, it turned out really nice. Last time we visited was in August 2020.
16. Real estate prices. Monaco has the most expensive real estate in the world, at an average resale price of 42 000 euros per square meter. Hong Kong and Tokyo come in at places two and three at 38 000 and 30 000 euros respectively.
17. Le Bar Americain. Probably the most famous bar in Monaco. Located on the bottom floor in Hotel de Paris it overlooks Casino Square from its terrace. It is open for everyone, you don't need to stay at the hotel. Highly recommended. Dress accordingly and respect the no photography policy. No selfies allowed.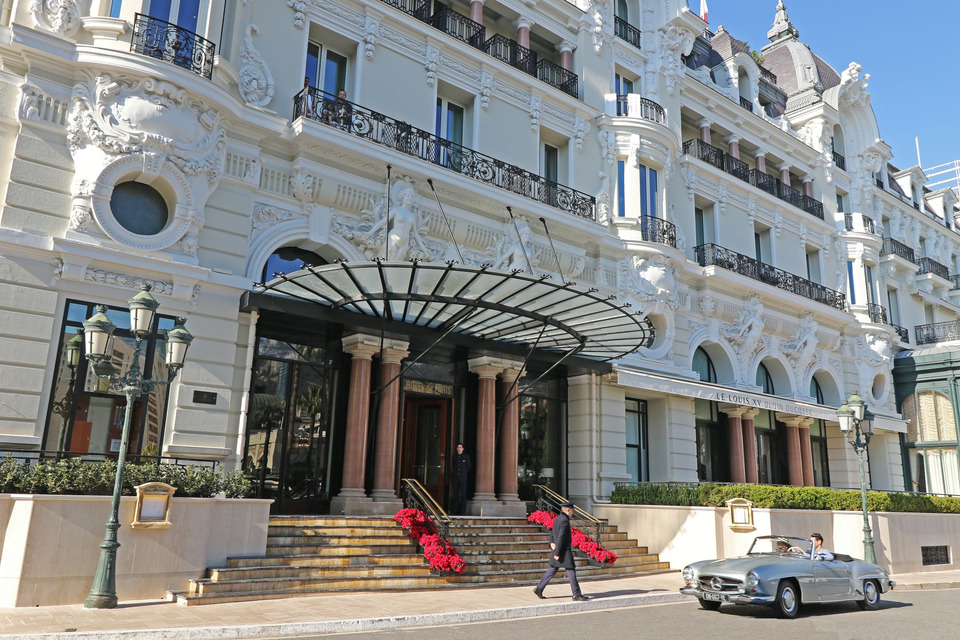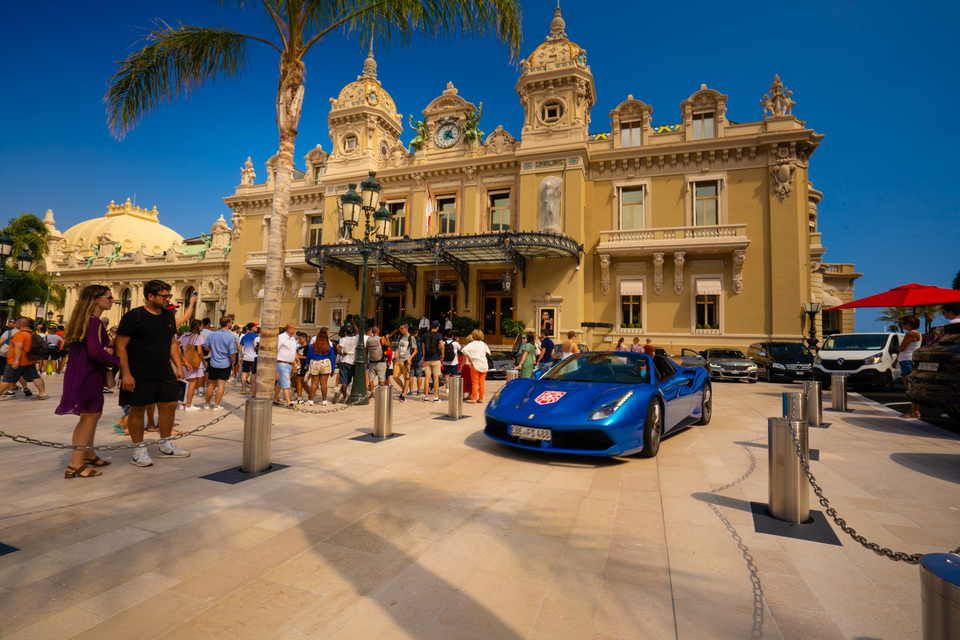 18. The Casino. Monegasques, the citizens of Monaco with a Monaco passport, are not permitted in to the Casino. Let that sink in for a moment.
A croupier once told us: Your goal in a casino environment is to stretch your money for as long time as possible. You can never win. Never exchange more money to markers one more time. When you finish your first batch of markers, you leave.
19. Monarchy. Monaco is governed under a form of constitutional monarchy, with Prince Albert II as head of state. The House of Grimaldi has ruled Monaco, with brief interruptions, since 1297. Monaco is a full United Nations voting member since 1993.
20. Military. Although Monaco relies on France for its protection, it does have a small defensive force on its own. Altogether 255 men serve in Monaco's military, a lot of it being the coastal guard and rescue.
21. Low tax. There is no tax on passive income for private persons in Monaco, as well as very low taxation for businesses, making it an interesting domicile for many wealthy people. However, the VAT system is shared with France. So, 19.6 percent VAT it is.
22. Route Napoleon. There are many great driving roads nearby. You have Col du Turino and Col de la Bonette to the north and Route Napoleon to the west. We love them all, but Route Napoleon is the best. Have fun!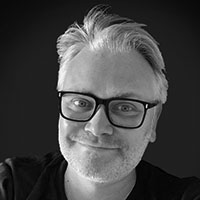 peter@granturismo.org