Here are the dates for the 2017 season
Published 2016-10-30 by Administrator
Thank you for a great 2016 season. It was fantastic to meet you all. Now it is time to bring forth your calendars again. It is time for us to reveal the next year.
Next season will see many classical events again, as well as two smoking hot new venues in the calendar. First out is California, an event that was released a week ago and is already almost fully booked. The second event is Hungaria. Yes. We are going to Budapest and Hungaroring in August!
Here it is - the schedule for 2017. Have questions, comments or other enquiries? Please contact us of peter@granturismo.org
This information could not be sent on Thursday as planned while we were still missing confirmation regarding dates from Spa-Francorchamps. We are sorry for the delay.

New: Gran Turismo California (26 March - 4 April)
We start the season with a completely new event in the calendar - an epic drive from Los Angeles to San Francisco, Napa Valley, Reno, Las Vegas and back. 2200 kilometers of beautiful roads like the Pacific Coast highway, and insane experiences like Las Vegas and Grand Canyon. The event is 7800 EUR and includes everything- even your own Ford Mustang muscle car. The event was released this Friday and we had a total of 30 available places. 22 are now booked. Only 8 remain.
>> Learn more and register to Gran Turismo California 2017



Gran Turismo Adriatica  (6-14 May)
Start the summer in sunny Croatia and Montenegro. A road trip from Prague to Montenegro, driving on some of the most beautiful roads in Europe. The coast of Croatia, just by the Adriatic sea is a must experience for any sports car driver. On the way to Montenegro we stop at places like Zadar and Dubrovnik on Croatia and Mostar in Bosnia and Hercegovina.
For this years edition we have updated the route slightly. We are still two nights in Montenegro, but the last night is in Split. A great ending of great week on the road with your friends. The event includes eight nights in hotels, lunches, dinners and one hell of a story to tell your grandchildren. It is 3800 EUR, for two people sharing one car and includes everything for a full week on the road.
>> Pre-register to Gran Turismo Adriatica 2017

Gran Turismo Nurburgring (May / June)
The most challenging racing track in world. 21 kilometers of fun. As always, we have two exclusive days on the track and three nights in Nurburg. The days are not confirmed yet, but we hope to go here in the end of May or in the beginning of June. The exact days will be published in the end of November.
>> Pre-register to Gran Turismo Nurburgring 2017

Gran Turismo Polonia (28 June - 2 July) / preliminary dates
This is it. The main event of the year. Gran Turismo Polonia. As always we have three days on track, and four nights of fun in Poznan. The event is 2200 EUR, for two people sharing one car. Includes three days on track and four evenings of mad fun in the city of Poznan.
In 2016 we were over 200(!) participating cars. This was too much. Hence, for the next edition we are limiting the number of cars to 150. When pre-registering, please also let us know if you want a suite on the 9th floor.
>> Pre-register to Gran Turismo Polonia

Gran Turismo Baltica (12-16 July)
Estonia is an awesome country. Probably one of the best in the world. The racing track - Auto24ring is arguably the best racing track in this part of the world. The city Pärnu, where we stay for the event, is just fantastic in the summer.
For the 2017 season we are moving the event to mid July. Mid July are better dates from a weather perspective. We will be in peak tourist season, making the nightlife even better. Also, it gives us the possibility to move Gotland to the end of July instead. The event is 1900 EUR for two people sharing one car, with three days on track and four nights of fun in Pärnu.
>> Pre-register to Gran Turismo Baltica 2017
AutoLife Track Day Gotland (26-30 July)
Our Swedish sister company AutoLife is organising an event on Gotland this weekend. Driving on the track and a weekend of fun in the party capital of Scandinavia during the famous "week 30". More info to follow.
>> Pre-register to Track Day Gotland 2017

New: Gran Turismo Hungaria (16-19 August)
We were here in 2010. Everyone that joined us know that it was borderline insane. Now it is finally time to go back to this beautiful city and formula one track. For the 2017 edition we will be staying in Intercontinental hotel, on the Donau. The event is 2400 EUR and includes two days of driving on the track and three nights in Budapest.
Hungaria + Slovakia combo. If you are also joining us for Gran Turismo Slovakia, we include a fourth night in Budapest for free. This extra night will be the Saturday between the events. A bunch of friends in Budapest on a Saturday night? What can go wrong? On Sunday the 21 August we drive together to Bratislava it is about 200 kilometers on brand new motorways.
>> Pre-register to Gran Turismo Hungaria

Gran Turismo Slovakia 2017 (20-24 August)
The brilliant six kilometer race track Slovakia Ring. Three nights in Bratislava. This event has gained popularity from its first edition three years ago. For 2017 we are moving hotels - to Ritz/Carlton in the historical centre, with our cars parked in front. A better location, with the Bratislava nightlife just around the corner. As last year, the event is 1900 EUR for two people sharing one car.
This event is awesome to combine with Gran Turismo Hungaria. See above.
>> Pre-register to Gran Turismo Slovakia

Gran Turismo Europa (26 August - 3 September)
A week driving on the best roads in Europe. Staying in the best hotels and having dinners in the best restaurants. In 2017 we drive a completely new route. In 2017, we will start in Paris (on Champs-Elysses) and drive east and stop in Champagne. The following day we continue to Germany, exploring new places like the Mosel and Rhein valley, before heading south towards Baden-Baden. After a drive through the Schwarzwald forest we continue to Switzerland, France, and Route Napoleon before ending the trip with a weekend in Saint-Tropez.
The 2017 edition is going to be about 8200 EUR, for two people sharing one car. This event is usually fully booked before December. You might want to send us an e-mail right away.
>> Pre-register to Gran Turismo Europa

Gran Turismo Spa (3-6 October)
For many, Spa-Francorchamps is the best racing track in the world. What better place to finish the 2017 season than here. Just this year, we have two days of driving on the track and three nights in Hotel de la Source. The event is 2300 for two people sharing one car.
>> Pre-register to Gran Turismo Spa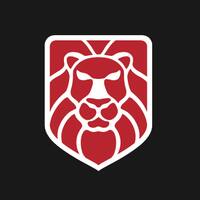 admin@granturismoevents.com