Happy Easter - the season is just around the corner
Published 2016-03-23 by Administrator
With easter weekend coming up, the season is starting soon. Actually it is just a few weeks away.
Now, since we released the dates for the next season in December, the number of registrations have been record high. We are seeing extreme levels of interest for Gran Turismo Polonia (
fun fact: of the 148 cars confirmed over 50 are Ferraris
), Gran Turismo Nurburgring and Gran Turismo Baltica. If you want to join one of them, you should probably do it now.

Two places available for Adriatica - the epic road trip from Prague to Montenegro in May
Gran Turismo Europa was fully booked just days after we released the dates. We can't fit another car here - it is impossible. However, if you want to join us for the other road trip - Gran Turismo Adriatica - we have good news for you. We have two late cancellations to the event. The event is no longer fully booked. The event is 7-15 May. Want to go? Register on our web site or send us an e-mail (peter@granturismo.org)


Start the season in style in Slovakia

The season starts with Gran Turismo Slovakia. A track we visited for the first time last year. And, what a great track it was! Six kilometres of twisty fun, just out side the magical city of Bratislava. There will be two days of driving on the track and three crazy nights of fun with your friends in the town. This event is 27-30 April. Read more below or on our web site.
Hope to see you in 2016! The complete calendar follows below.

Peter, Björn, Michal and Justyna


The complete 2016 calendar





Gran Turismo Slovakia (27 - 30 April)

Next season starts in Slovakia. With two days on the brilliant six kilometre long Slovakia Ring. And three nights in Bratislava. For 2016 we are staying in this city for the weekend, arriving on on a Thursday, driving on Friday and Saturday and leaving on Sunday afternoon. The event is 1900 EUR for two people sharing one car, and includes two days on track and three nights in a five star hotel. Full hospitality every night.

As in 2015, we are organising a mad road trip from Sweden to Bratislava. We start in Karlskrona harbor on the evening of the 25th April and take the ferry to Poland. The next day we arrive early to Gdynia and drive together to Katowice to see our friends at Ferrari Katowice. Later the same day we get police escort through the city to the hotel where we have dinner and stay the night. As always - prepare for lots of attention and paparazzi. Needless to say, it is extremely fun when 50 something super cars are going in the same direction on the brand new motorways in Poland. (Read more about the road trip here. To join, please e-mail peter@granturismo.org)

>> Gran Turismo Slovakia 2016







Gran Turismo Adriatica (7-15 May) // Two places availbale

Before you read this, please sit down. Because this is going to rock your world. We are organising the road trip of the decade. Starting in Prague and going all the way to Montenegro. Driving on the beautiful coast of Croatia, and visiting places like Sarajevo and Dubrovnik on the way. As you know, Gran Turismo was founded on the spirit of adventure. In 2005 we went to Poland. This roadtrip follows the same tradition. Gran Turismo Adriatica will be an insanely fun trip this spring. The event includes eight nights in hotels, lunches, dinners and one hell of a story to tell your grandchildren. It is 3800 EUR, for two people sharing one car and includes everything for a full week on the road. Two places availbale

>> Gran Turismo Adriatica 2016








Gran Turismo Nurburgring (1-4 June)

As in previous years, we have two exclusive days on Nurburgring Nordschleife. And, with only 120 cars allowed to join, the quality of driving will be very high, with the participants being able to experience lap after lap without any other traffic in sight. A magical experience on the Nurburgring. Three nights in Lindner Hotel with dinners and lunches included. The event will be 2900 EUR, for two people sharing one car. Two full days on track and three nights in Lindner hotel. Full hospitality every night. Contact us for availability

>> Gran Turismo Nurburgring 2016






Gran Turismo Polonia (29 June - 3 July)

Where it all began twelve years ago. A true classic. That now is one of the most important super car events in Europe. An event that has a huge following of fans in Poland. As always we have three days on track, and four nights of fun in Poznan. The event is 2200 EUR, for two people sharing one car. Includes three days on track and four evenings of mad fun in the city of Poznan. Contact us for availability

>> Gran Turismo Polonia 2016






Gran Turismo Gotland (21-24 July)

The race track on Gotland is probably the best racing track in Sweden. And, in the end of July, Gotland is a great place to be. For 2016 we will have two exclusive driving days on the track, and three days of fun in Visby town. We will stay in Clarion hotel, the best hotel in town. And we will have fun every night with dinners and parties in viking-style. Just as in 2011. The event is 1800 EUR, for two people sharing one car.

>> Gran Turismo Gotland 2016







Gran Turismo Baltica (27-31 July) // Few places left

We love Estonia. It is an awesome country. One of the best in the world. Here you have Pärnu, the racing track Auto24Ring and Rannahotell. You also have Rannahotells terrace situated directly on the best beach on the Baltic sea. A perfect place to have dinner with your friends after a long day on the track. The hotel will be completely refurbished for 2016. The event is 1900 EUR for two people sharing one car. Less than 8 places left.

>> Gran Turismo Baltica 2016






Gran Turismo Europa (27 August - 4 Sept) // Fully booked

As in 2015, we are starting in Munich and ending eight days later in Saint-Tropez. However, the route is new. Next year we are going to visit Sankt Moritz. We are also and going back to Stelvio Pass and the Mustair valley. One of the most beautiful roads in the world. We only have 30 places available for this event, of which 22 are already booked. The event is 8400 EUR for two people sharing one car. Fully booked.

>> Gran Turismo Europa 2016






Gran Turismo Spa (9-12 October)

The last event next year will be Spa-Francorchamps. Instead of doing it in the early spring, we are moving it to October. This is a very good idea. Spa-Franchorchamps is the best track in the world. In October the weather is much better. We are staying in La Source hotel. The event will be 2300 EUR, for two people sharing one car.

>> Gran Turismo Spa 2016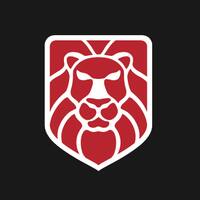 admin@granturismoevents.com