Try the Halda Race Pilot Trackmaster on Gran Turismo Nurburgring
Published 2017-05-25 by Administrator
Three years ago, Halda Watch company launched the Halda Race Pilot Gran Turismo. A special edition of the Halda Race Pilot watch for Gran Turismo drivers. The watch was based on the Halda Race Pilot, which functions include lap timer, FIA countdown, G-force meter and top speed.
The Trackmaster is a military grade GPS unit that works together with your watch
. It automatically feeds the Halda Race Pilot watch with data like lap time and position with extreme accuracy. The Halda Trackmaster is placed in the car, preferably on the inside of the windscreen and communicates wirelessly with the watch.
The Halda Trackmaster transforms the watch in to an advanced racing instrument that will keep track on your performance in order to improve your racing results.
Also, when mounted in the car, the Halda Trackmaster clearly shows in real time how the driver is doing +/- against the best lap. It gives the driver instant feedback on the driving (being faster or slower than the best lap) using a series of coloured LEDs.
After the driving session, the watch calculates and presents:
- Lap time for every lap
- Top speed
- Maximum lateral G-Force
- Sector times
- Predictive Lap timing

Halda Watch Company is joining us on Gran Turismo Nurburgring next week
During the drivers briefing, CEO of Halda Watch Company - Mikael Sandström - will present the watch and the Trackmaster module. The drivers will be able to both see and test this fascinating development during the event.
Existing owners of the Halda Race Pilot can upgrade their watch to work with the Halda Trackmaster module. For more information, if you want to upgrade your Halda Race Pilot Gran Turismo, or want to order a Halda Race Pilot Gran Turismo with the Trackmaster (and have your watch kit delivered to Nurburgring), please contact Mikael Sandström - sandstrom@haldasweden.com.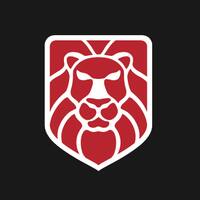 admin@granturismoevents.com