Gran Turismo forms partnership with Weyland-Yutani Corporation
Published 2016-04-01 by Peter Ternström
Just moments ago we left the top floor of the Weyland-Yutani building in London, where we signed one of the most important partnerships ever in our company history. We are proud to present you Weyland-Yutani Corporation - a new partner for 2016 and beyond.
You have probably heard a about Weyland-Yutani before. Weyland-Yutani is a large British and Japanese multinational conglomerate. It is primarily a technology supplier, manufacturing synthetics, spaceships and computers for a wide range of industrial and commercial clients, making them a household name. If you check the inner workings of your computer, cell phone or toaster, you will find the Weyland-Yutani logo on many of the components.
Weyland-Yutani also has numerous non-manufacturing interests; the company has extensive assets in interplanetary shipping and transport, and is one of the corporations that will operate human colonies outside the solar system in the near future.
Yes, you read correct. Space. Space tourism is the next frontier. This is where we aim with the new partnership. Together with Weyland-Yutani, we intend to explore the field of Space tourism. You will be going to space with us no later than 2020. Our first objective is to send a group of you to LV-426. A simple mission that poses no real threat to any of the astronauts, according to the chairman of the board Karl Bishop Weyland.
There is absolutely no need for concern
Some say Weyland-Yutani exhibits the worst aspects of corporate profiteering, willing to sacrifice decency and life in the endless pursuit of profits. According to Karl Bishop Weyland, chairman of the board, this bad reputation is grossly overstated:
"The incident with the vessel Nostromo in 1979 where all but one (and her cat Jonesey) of the crew perished in the most gruesome way imaginable, doesn't make us evil. It was not our fault. All space travel comes at a risk." - Karl Bishop Weyland
"The partnership with Weyland Yutani is an important stepping stone to new markets, such as space tourism and colonisation. LV-426 sounds like a lot of fun." - Peter Ternström
Ready for the next frontier? Want to join us for a great adventure? E-mail us.
This shocking news item was published on the 1st of April 2016.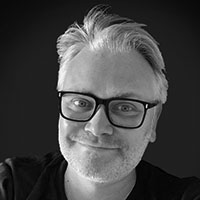 peter@granturismo.org