Breaking news: Björn and Peter has set a lap record on the Nurburgring
Published 2019-05-24 by Administrator
Yesterday evening, we set a lap record on the Nurburgring. Björn Lagercrantz and Peter Ternström set the record in the tuk-tuk class.
The tuk-tuk was bought and imported from Thailand for this specific purpose. The project took over three years, from finding a Thai taxi to crossing the finish line yesterday.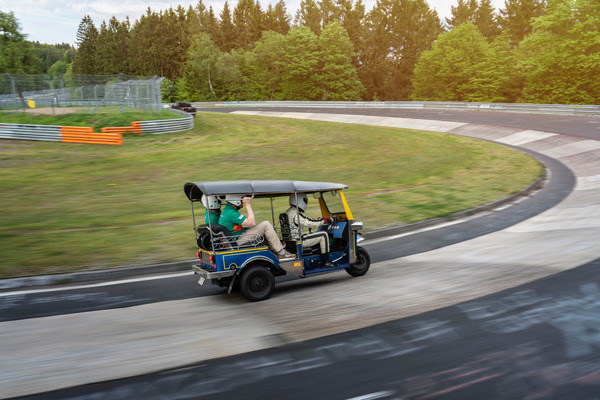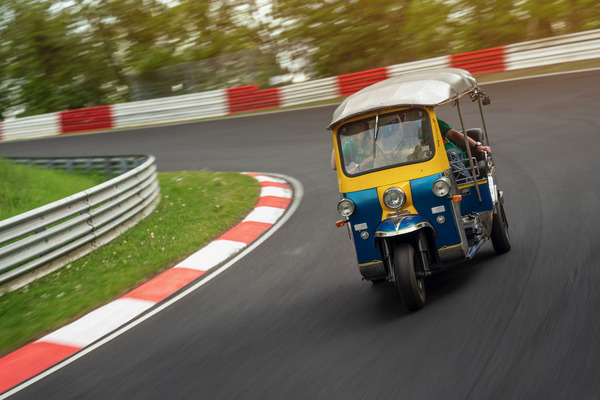 The lap time was 31:49,46, and was measured by an official from the race track. The lap record is verified by the Nurburgring.
While Björn and Peter were in the back, the tuk-tuk was piloted by an anonymous racing driver dressed in white.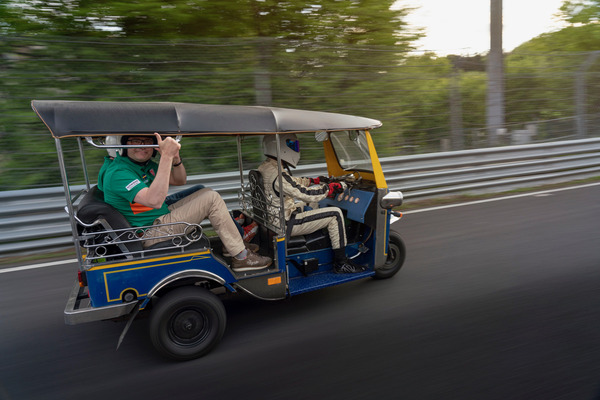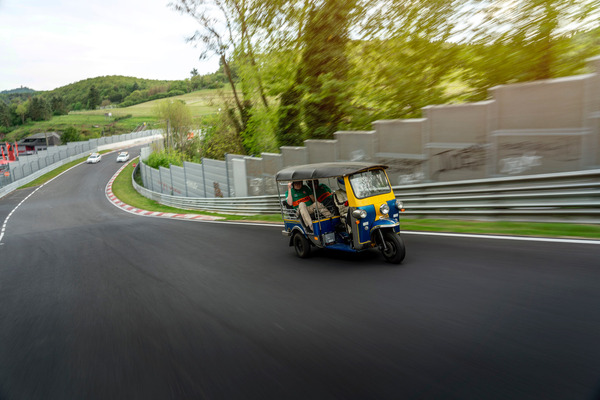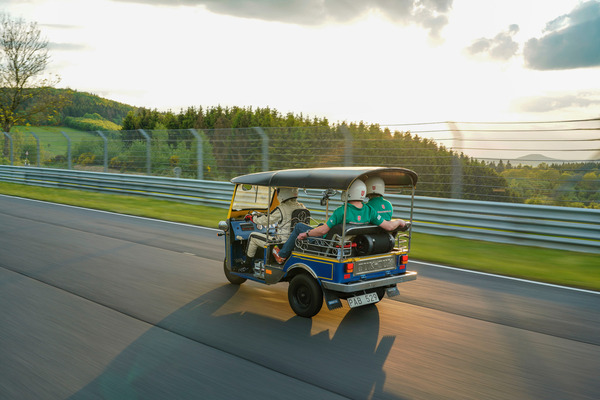 Riding the tuk-tuk was a very scary experience. The little three wheeler was flimsy and very unstable. Some corners were made on two wheels! We never, ever, want to do this again. It was horrible.
The panic when our racing driver went full retard down hill in the Fuchsröhre section will haunt us forever.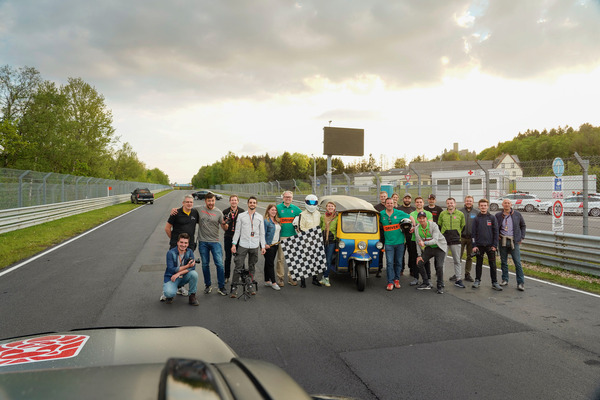 Thank you
Gigantic thanks to everyone in the team: Justyna Weclawiak, Konrad Tuga and Adam, Sorg-Rennsport, James Holm, Nicolas Grandi, Luca Brunetti, Sarah Nick and her team from the Nurburgring, Jonas Larsen, Misha Charoudin, and our tame racing driver in the white helmet.
More information
For more information, please contact Peter Ternström ( peter@granturismo.org / +46 70 530 06 89 ).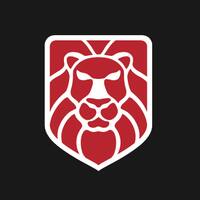 admin@granturismoevents.com