Gran Turismo Polonia 2020
While Poland has opened up for unrestricted travel, and there is such great enthusiasm for this event from everyone, we have decided to organise Gran Turismo Polonia already this summer. Gran Turismo Polonia is an important tradition that simply can't wait until 2021.
Welcome to Gran Turismo Polonia 2020, which will take place 15-19 of August. The start will be in Warsaw, with check in, dinner and a crazy night in town. The following day we drive to Poznan for two days on track.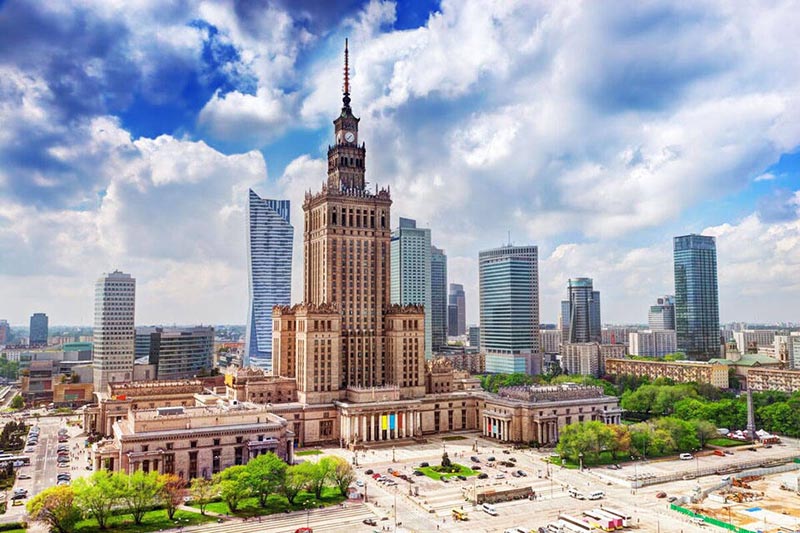 Start in Warsaw
The 2020 edition of the event will start in Warsaw on the 15th of August. We will meed in InterContinental hotel during the afternoon, a mighty hotel with a fantastic view of the Warsaw skyline.
This edition being the first to start outside Poznan, and with so many supercars arriving from all corners of Europe, you can be sure there will be lots of spectators and a bit of fun confusion. Also, please note that Warsaw is very big city, four times bigger than Poznan and at least twice the size of Stockholm or Copenhagen.
At 19:00 we have a welcome mingle and drivers briefing (the first of the year!) in the hotel, before we head to Restaurant Warszawski Sen for dinner, a very popular restaurant situated in Hala Koszyki.
Drive to Poznan
The following day, on the 16th of August, we get ready to leave Warsaw for Poznan. Start is scheduled for 14:00.
It will be a somewhat insane experience to drive together from the centre of Warsaw, through the wide streets of the city towards the motorway and later Poznan. With so many supercars going in the same direction, you can be sure this will be spectacular.
About three hours later we arrive to Poznan. Here, we check in to Andersia hotel, which has been a tradition for almost a decade.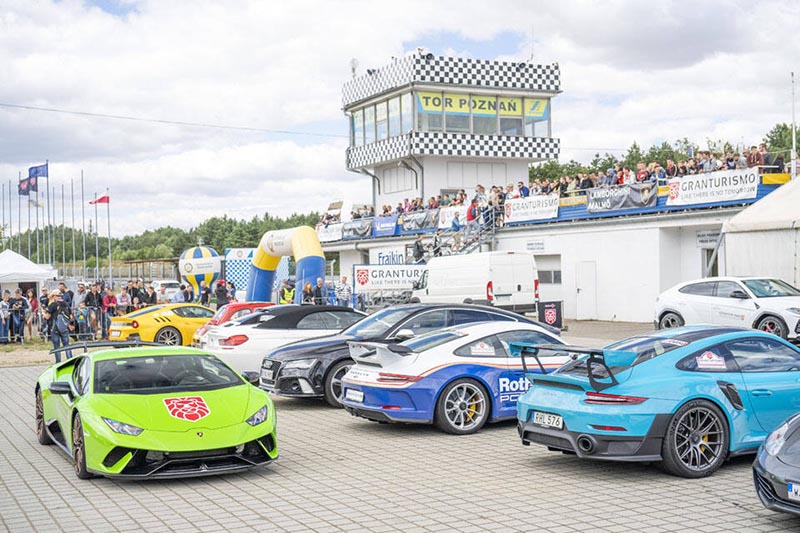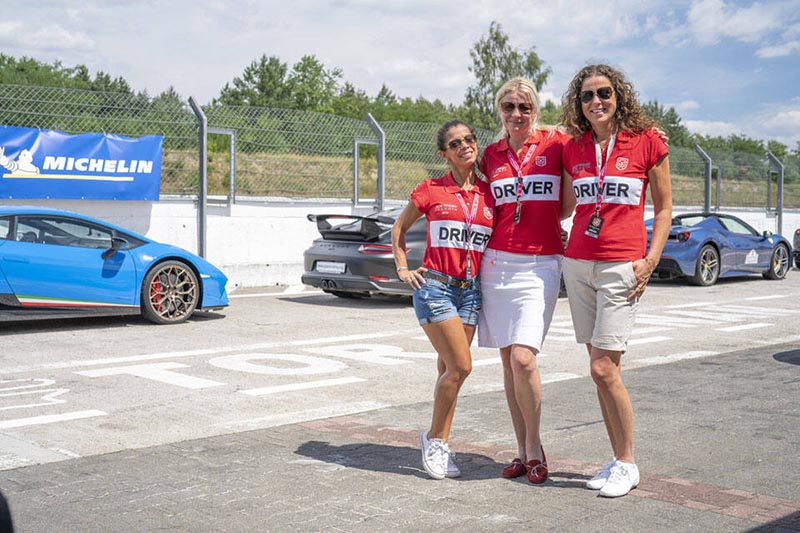 Two days on Tor Poznan
The next two days we drive on Tor Poznan, from 9 to 17 both days, with a short break for lunch. During the evenings we have dinner together in Poznan, included in the event.
All cars, regardless of noise, can drive on the track, provided that the driver follows the marshals instructions. We will have lap timing active if you want to join the King of Polonia time attack challenge.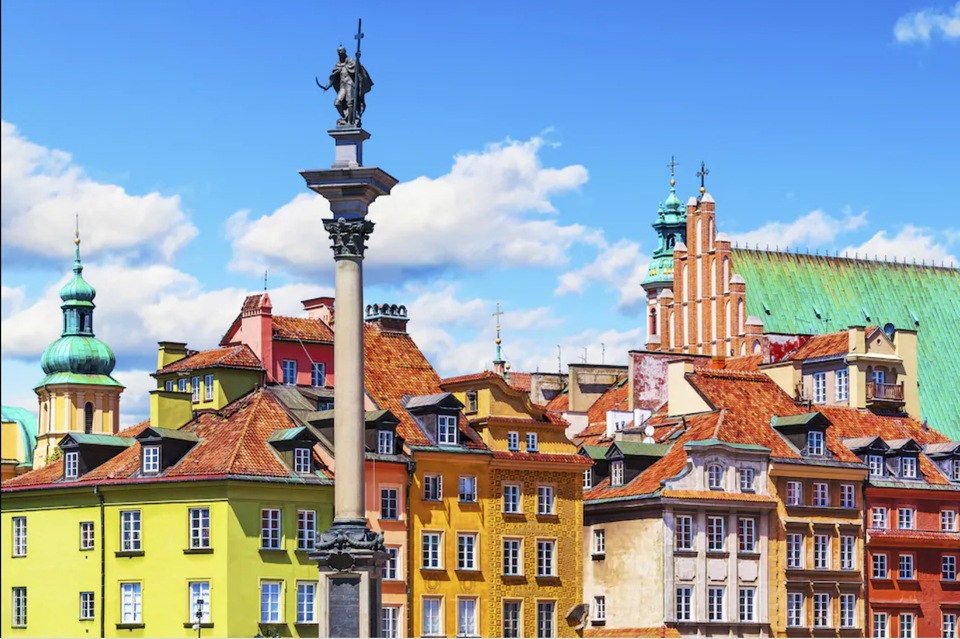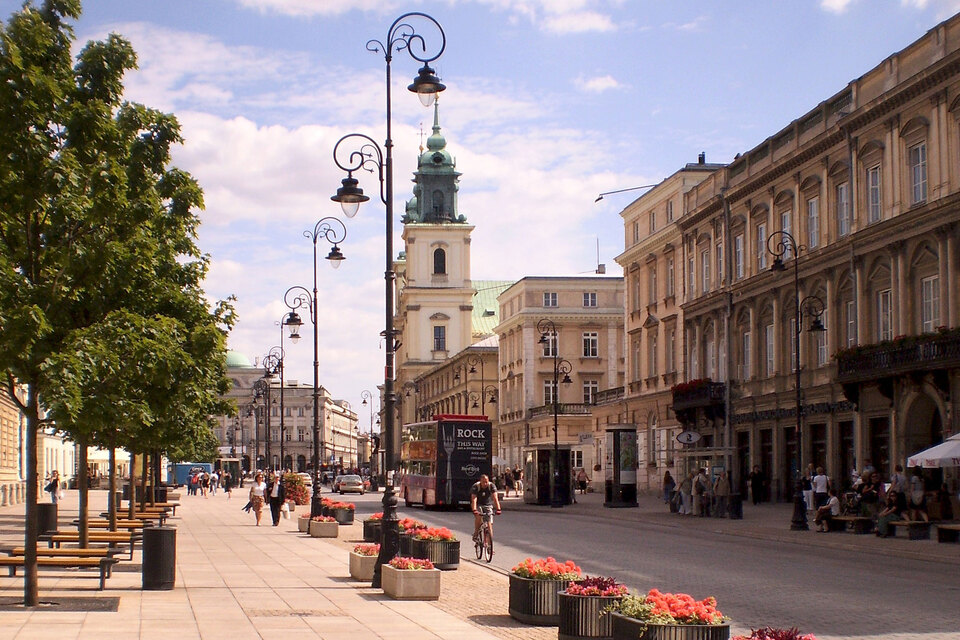 Saturday 15 August - Welcome to Warsaw
Welcome to Warsaw, a real metropolis with close to 3.5 million inhabitants. Furthermore - Warsaw has a real skyline, with 24 skyscrapers and 25 more in various stages of construction(!). In a few years there will be more tall buildings in Warsaw than in any other city in Europe - including London.
Check-in to the event opens in the early afternoon in the lobby of Hotel InterContinental, our cars parked in their underground garage. At 19:00 we have a welcome mingle in the hotel bar and the drivers briefing.
Dinner will be in Restaurant Warszawski Sen, situated in Hala Koszyki. After dinner, we go to Selavi, which is one of the hottest night clubs in Warsaw.
14:00 - Check-in in Hotel InterContinental opens
19:00 - Welcome mingle and briefing in the hotel
20:00 - Dinner in Warszawski Sen in Hala Koszyki
23:00 - Party at Selavi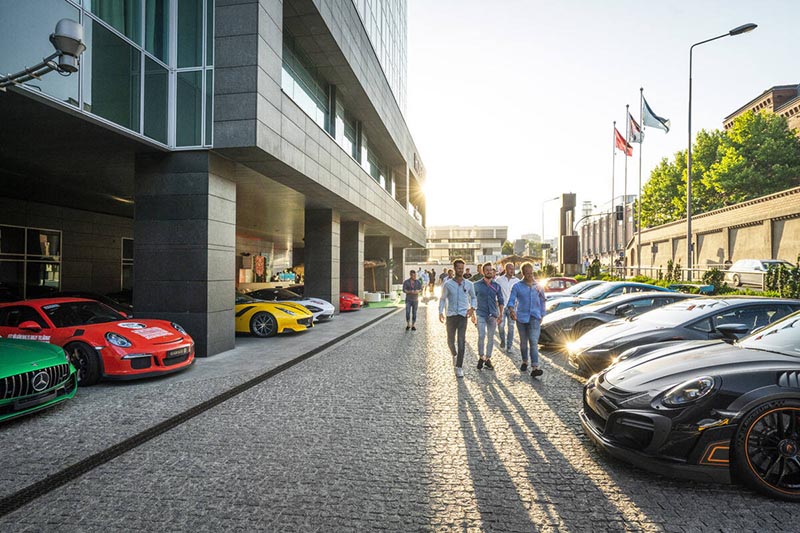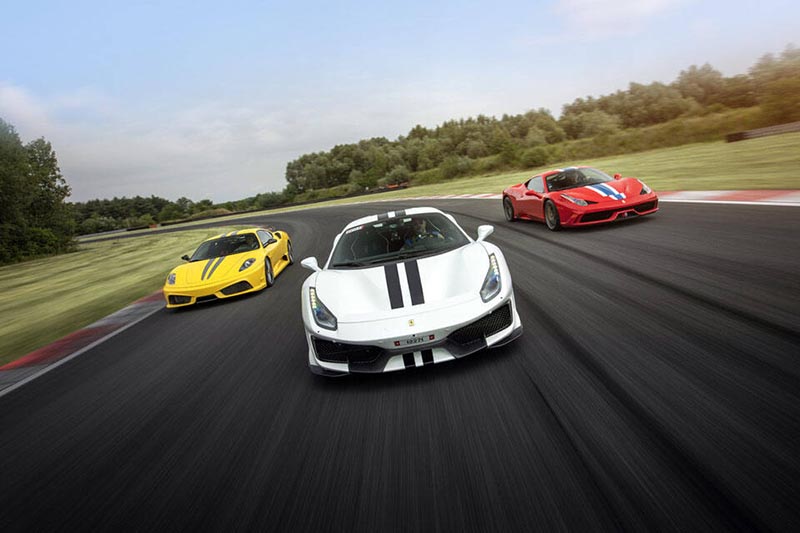 Sunday 16 August - Warsaw to Poznan
Good morning! You are in Warsaw. We hope you had a good evening and night yesterday, in Warszawski Sen and then at Selavi. Today we start driving a bit later, at 14:00, after brunch in the hotel.
We will start together from the hotel. Please follow the instructions from the officials and the Police. Arriving to Poznan, we check in to Andersia hotel, where we will stay the next three nights. Tonight we have dinner on Poznan old market square.
09:00 - Breakfast (optional)
12:00 - Brunch
14:00 - Leaving hotel
17:00 - Arrival to Poznan and Andersia Hotel
19:00 - Drink in the hotel bar
20:00 - Dinner in Whiskey in the Jar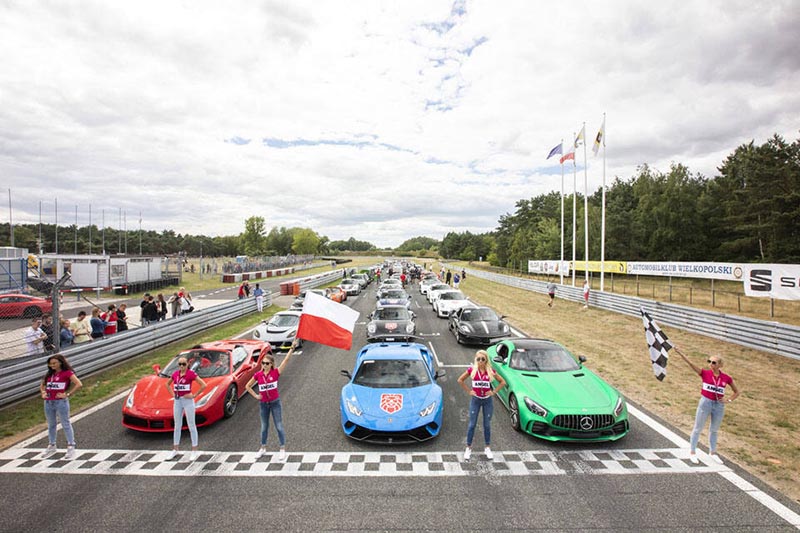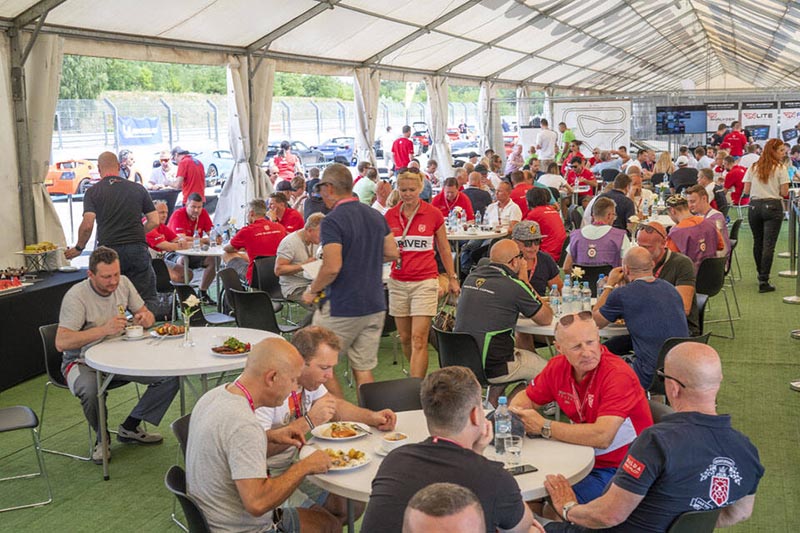 Monday 17 August - Tor Poznan
Today is the first day on Tor Poznan. Lunch on the track and, as always, instruction. After 17:00 we go back to Andersia hotel for after track in the hotel, and then dinner on city square at 20:00.
09:00 - Breakfast
10:00 - Driving on track
12:00 - Lunch break
13:00 - Driving on track
17:00 - Driving closes
19:00 - Gran Turismo after track in Andersia Hotel
20:00 - Dinner in Tapas

Tuesday 18 August - Tor Poznan and closing party
The second track day, with lunch at the track and everything else. Tonight we, as always, have dinner and the closing party in Andersia Hotel.
09:00 - Breakfast
10:00 - Driving on track
12:00 - Lunch break
13:00 - Driving on track
17:00 - Driving closes
19:00 - Gran Turismo after track in Andersia Hotel
20:00 - Dinner in Andersia Hotel
23:00 - Closing party in the hotel
Wednesday 19 August - Departure
12:00 - Check out from hotel