Welcome to Gran Turismo Spa 2021
Welcome to Spa-Francorchamps - the track that many say is the best in the world. No other track has so much racing history as this 7km circuit in Belgium. Built as early as 1921 - six years prior to the Nurburgring - it was originally using public roads between the Belgian towns of Francorchamps, Malmedy and Stavelot. It is located in the mountains of the Ardennes, hence the steep up-and downhill sections.
Spa-Francorchamps also has the best corner in the world - Eau Rouge. There is no other corner that is as challenging and scary and rewarding as Eau Rouge. On any other race track. Period.
Limited to 72 super cars
While the event is limited to 72 cars, you can be sure there will be lots of free laps on the track. No congestion, no dangerous overtaking, just an amazing time for you and your supercar.
The first day we will drive in sessions with a group of racing cars, the second day we have the entire track for ourselves in between 13 and 18. Please see the schedule below.
Two days of driving
Check-in to the event is in the lobby of Hotel de La Source in the afternoon of the 9th of August. The drivers briefing and dinner starts at 20.00 in the hotel.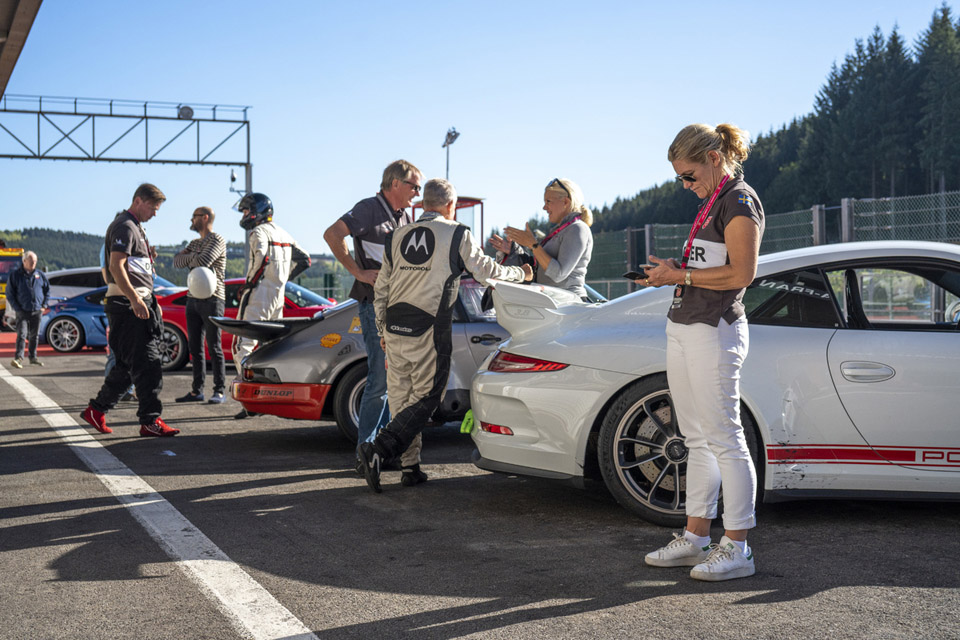 The following two days we drive on Spa-Francorchamps. Instruction and full hospitality with lunch on the track is included. In the evenings we have dinner in Hotel de La Source.
On the final day of the event we finish the event with Gran Turismo After Track in the hotel bar, followed by the traditional closing dinner and award ceremony. Check out from the hotel is at lunchtime the following day.
World class instruction included
Whether you are a beginner to Spa-Francorchamps or a master of this track, we have several very experienced instructors available for you during the event. This is included in the fee.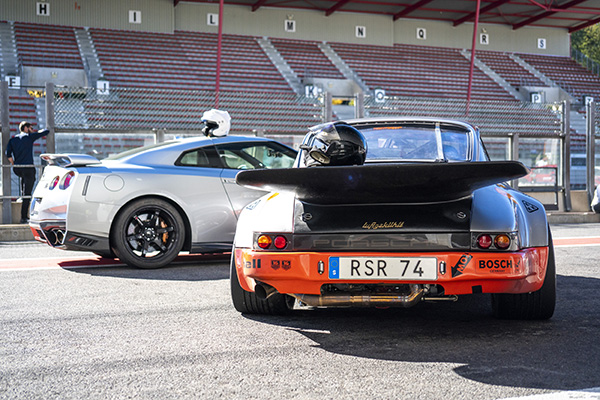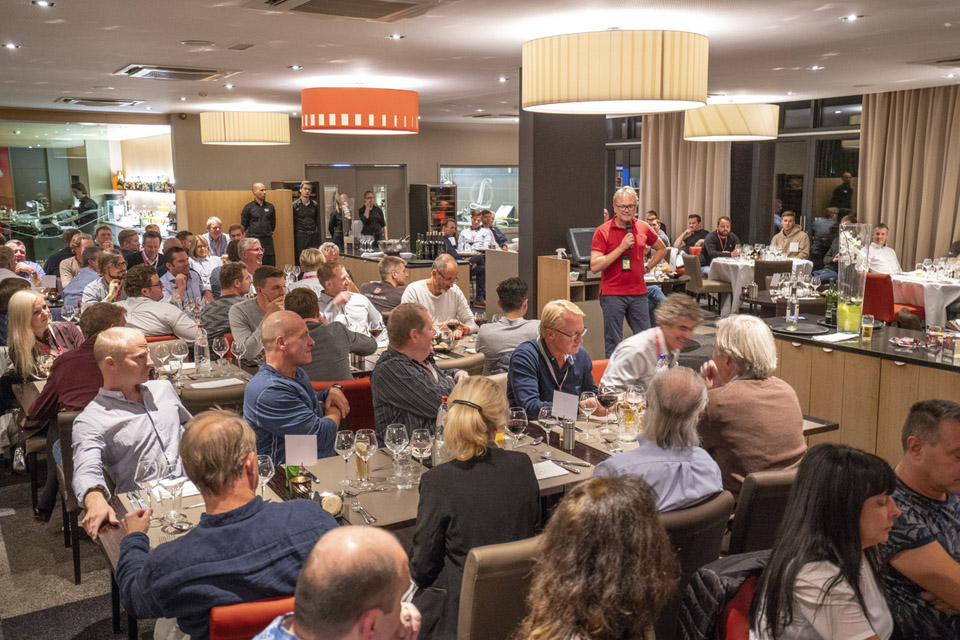 Accommodation in Hotel de La Source
For Gran Turismo Spa we stay in Hotel de La Source, a four-star hotel located directly at the track. You can join the event without staying with us in the hotel, at a reduced cost. Everything else is always included. Just let us know when you register.
The Gran Turismo experience
Ever since we started over a decade ago, we have always done things differently than other organisers. Our events are not just about driving, they are just as much about meeting people that love driving, too. Welcome to our community of supercar owners!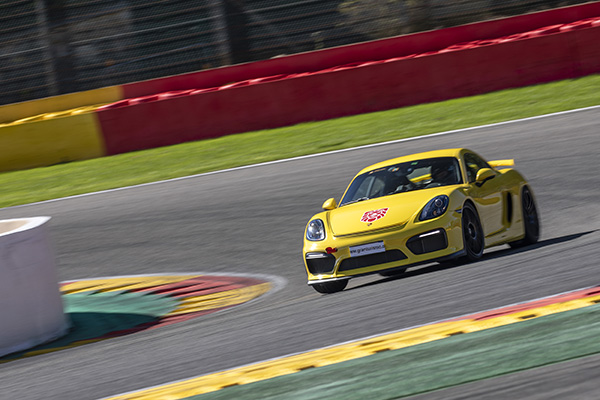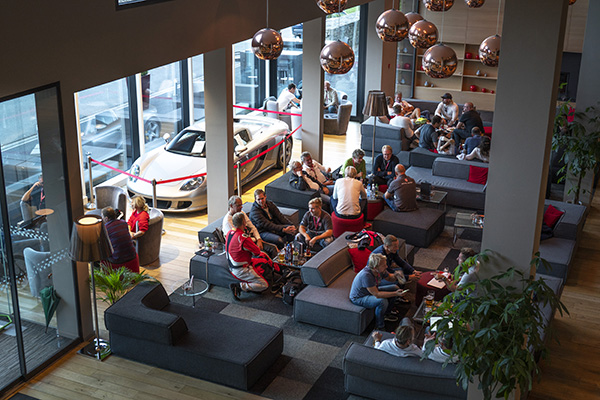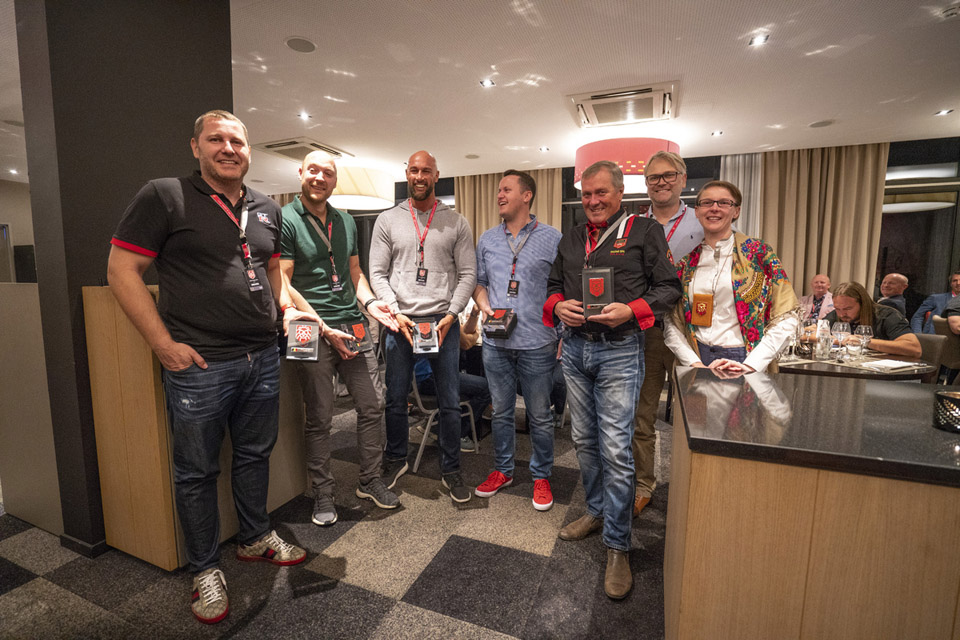 Event schedule
Monday 9 August: Arrival
14.00 - Check in to Hotel de La Source opens
20.00 - Briefing dinner in Hotel
Tuesday 10 August: Spa-Francorchamps
09.00 - Breakfast
10.30 - 11:00 Briefing on the track
11.20 - 12.00 Driving
12.00 - 13.00 Lunch on track
13.40 - 14:20 Driving
15.05 - 15:45 Driving
16:30 - 18.00 Driving
19.00 - Gran Turismo After Track in the Hotel
20.00 - Dinner in Hotel de La Source
Wednesday 11 August: Spa-Francorchamps
09.00 - Breakfast
11:30 - Meeting on track
12.00 - 13.00 Lunch on track
13.00 - 18.00 Driving
19.00 - Gran Turismo After Track in the Hotel
20.00 - Dinner in Hotel de La Source
Thursday 12 August
12.00 - Check-out from hotel