Welcome to Italy and Gran Turismo Italia
Welcome to our annual Italian road trip. For the 2020 edition we are going to Venice, Emilia-Romagna, Tuscany and Sardinia. Starting in Venice, we will spend one day in the fairy tale water world, before heading south to Maranello. Here, we will visit the most important car brand in the world - Ferrari.
Then, we head south to Tuscany, with it's beautiful roads and great food & wine. After Tuscany, we will do something we have been wanting to do for a very long time: we intend to show you exactly how amazing Sardinia is - especially if you drive an exotic supercar.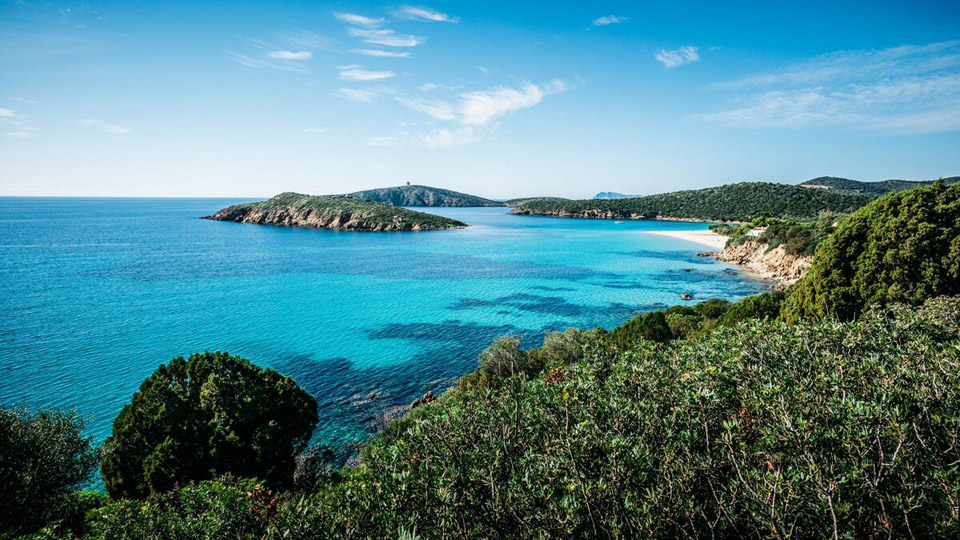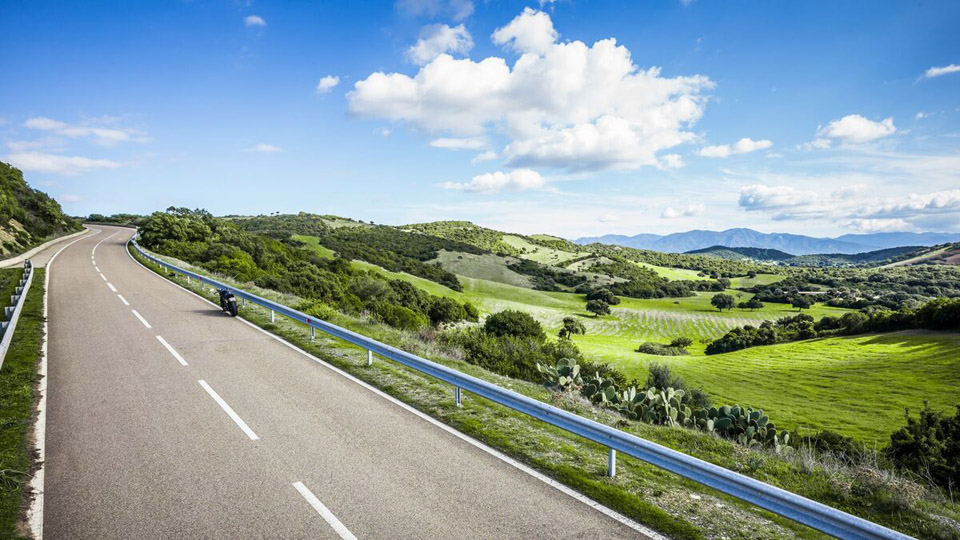 Sardinia?
Oh yes! Sardinia has some of the best roads in Europe, and we have been wanting to do a road trip here for many years. Now it is finally time to go.
Just like the Dolomites or the Alps, Sardinia is a real driver's heaven. Great roads, perfect asphalt. Unbelievable scenery with both mountain passes and twisty coastal ways. Everything you can imagine, in one place.
On top of this, we will visit ultra-luxurious places like Porto Cervo and Forte Village. Especially Porto Cervo is an important spot for the rich and famous during the summer, much like Saint-Tropez or Portofino. There are also an unimaginable amount of sheep on the island. Perfect if you like unimaginable amounts of sheep. If you haven't been to Sardinia, then you have a fantastic experience ahead of you.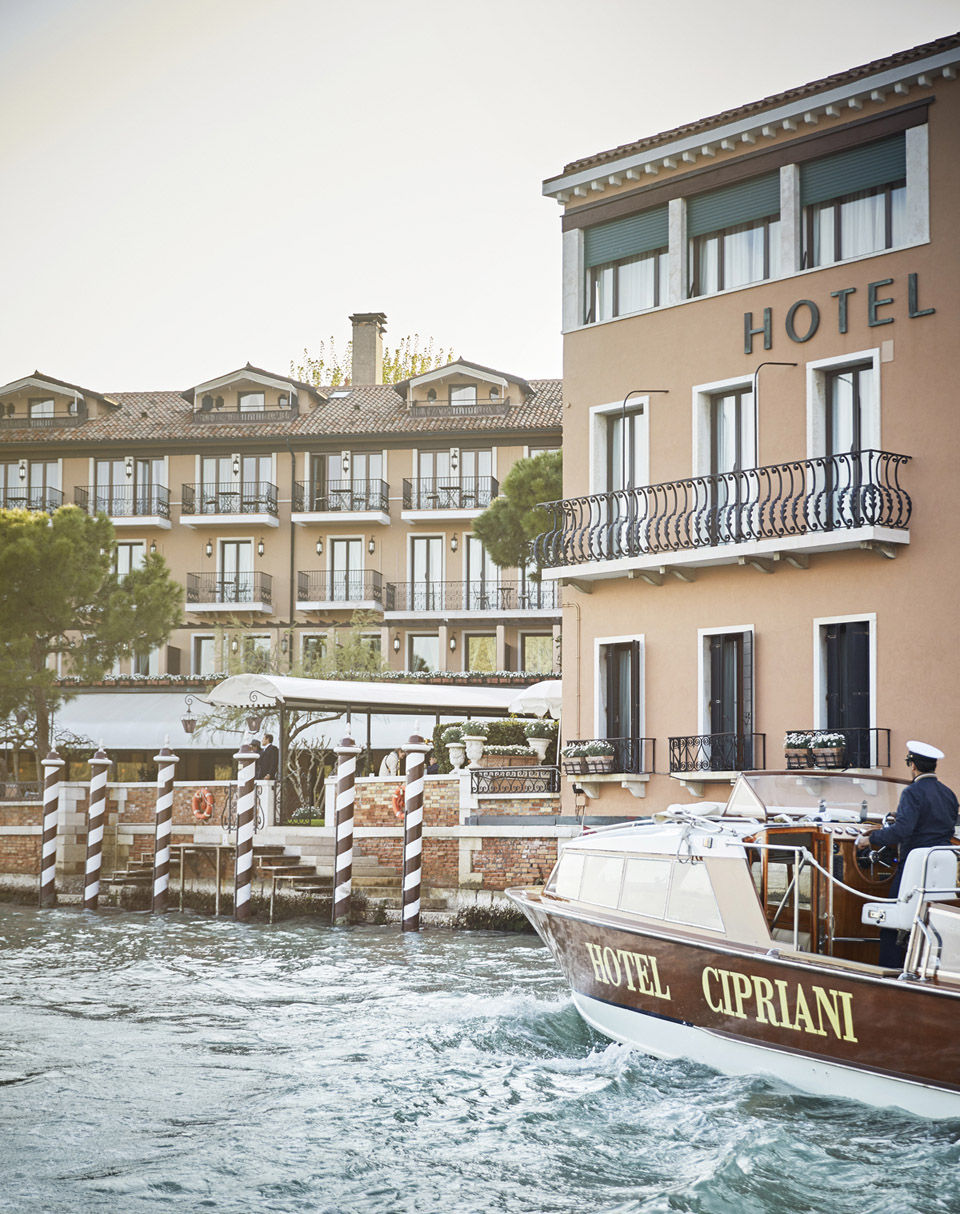 The selection of hotels
During this tour we will stay in some real bucket list hotels: Belmond Cipriani, which is the number one hotel in Venice. Then we have Il Salviatino, which has an award winning view over Florence from its terrace, and Cala di Volpe by Porto Cervo on Sardinia, which you will recognise from the James Bond movie - the spy who loved me. We will also stay in Forte Village near Cagliari. All of these hotels are better than five stars.
Event schedule
Each day will be roughly five hours of driving. Sometimes less, sometimes a bit more. Besides driving we will do stops for special activities and events along the road, like vista points, photo opportunities and other things.
The time schedule for each day is: breakfast at 9.00, start driving at 10.00, lunch en route, coffee break during the afternoon, arrival to hotel during the late afternoon and dinner at 20.00.
Total driving distance is a whopping 1 900 kilometers. You will drive a lot, especially on Sardinia. After a week on the road with us, you will be quite tired of driving.
Sunday 13 September - Welcome to Venice
On the 13th of September we will meet in this beautiful city that is built on a series of islands on the Adriatic coast.
While we will not be able to arrive directly to the hotel with our supercars, we will park them on a privatized parking lot close to Piazzale Roma on the mainland. Here we will be picked up by venetian water taxis, that will take us to the Cipriani Hotel.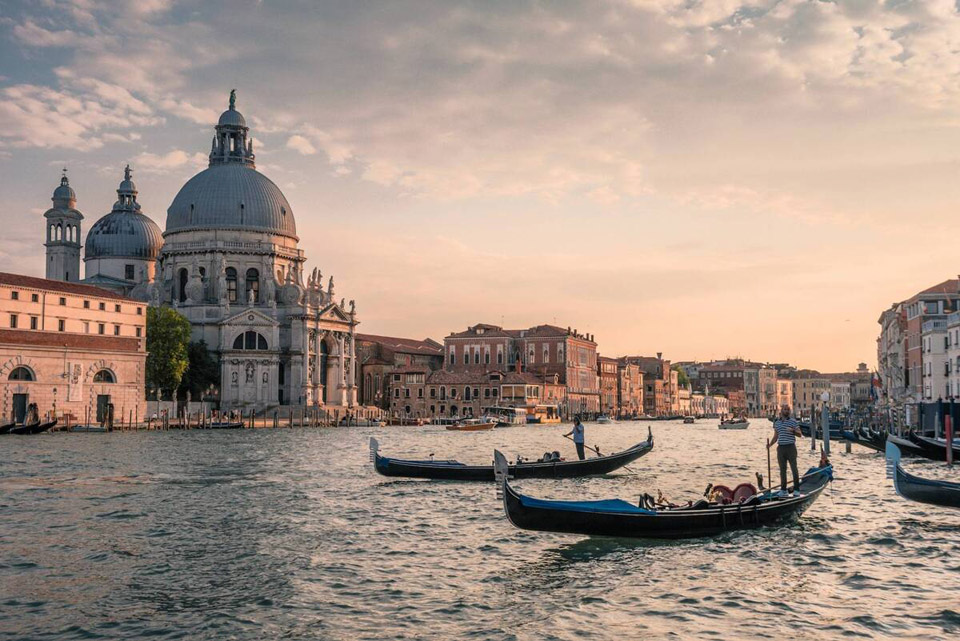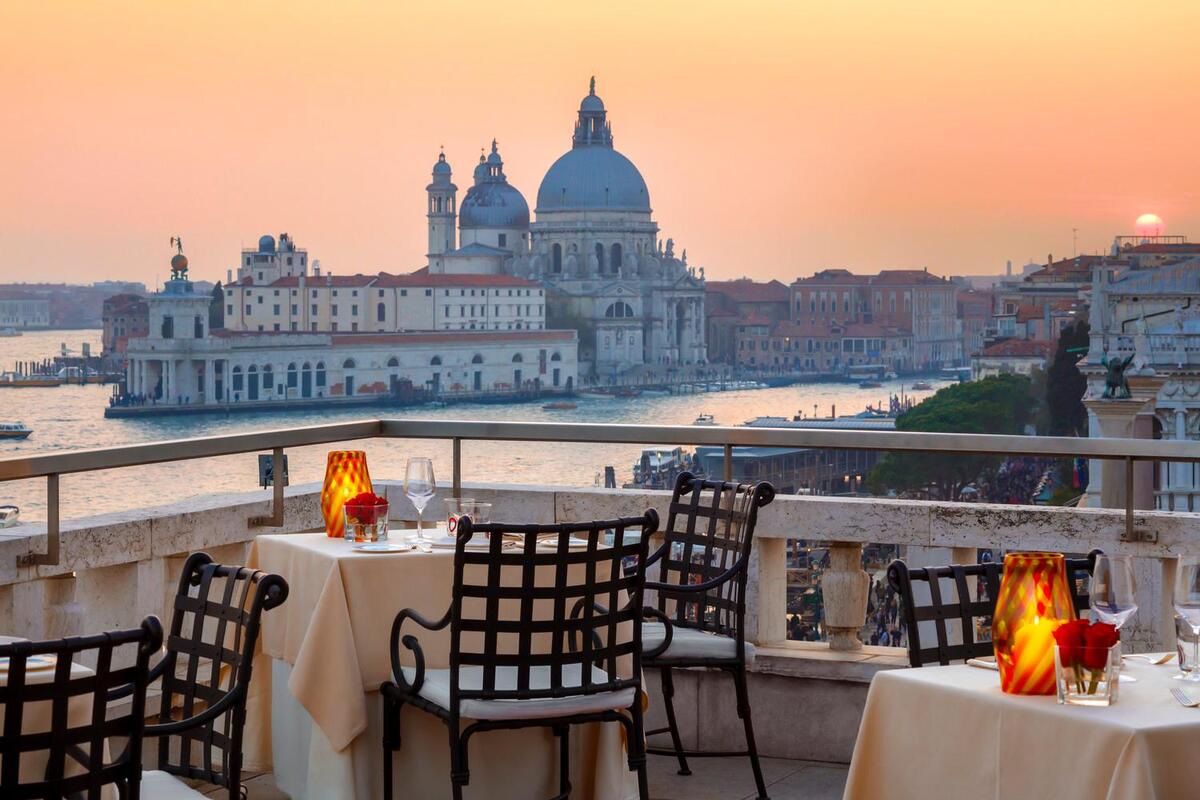 The event check-in opens at 13:00. If you arrive early, we are organising a tour of the Murano glass factory during the afternoon. Please do not arrive later than 18:00. We will have a welcome mingle by the hotel pool at 19.00, and leave by water taxis to Ristorante Terrazza Danieli at 20:00.
Terrazza Danieli is a super elegant restaurant on a roof top with a splendid view of the city. It is just across the canal from the hotel. Please note that this restaurant is quite fancy-schmancy and there is a dress code that all guests need to comply with.
10:00 - Parking opens in Piazzale Roma with water taxi shuttle to the hotel
13:00 - Check-in desk opens in Hotel Cipriani *****
15:00 - Visit to Murano glass factory (optional)
19:00 - Aperitivo in the hotel
20:00 - Ristorante Terrazza Danieli
Monday 14 September - Maranello and Ferrari
This is the first driving day. After breakfast we go by water taxi (again) to our parking on Piazzale Roma. We then drive south on the Italian autostrada to Maranello, where we stop for lunch. After lunch we visit the Ferrari Factory.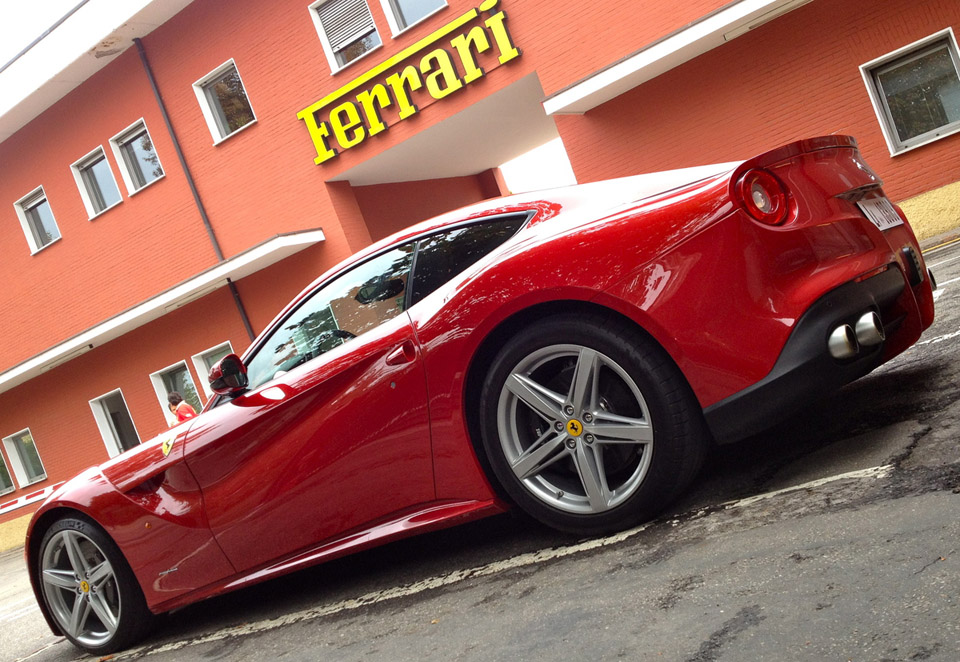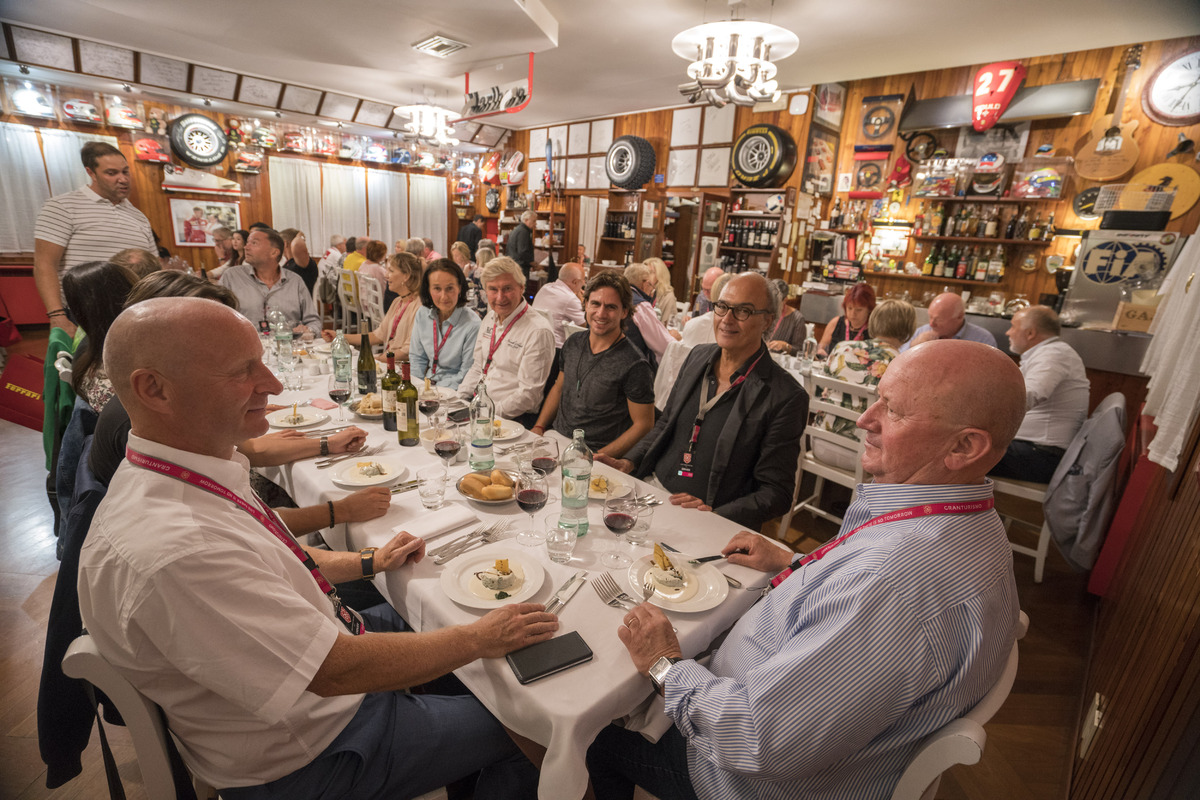 In the late afternoon we check in to Hotel Maranello Palace, which is just next to the Ferrari Factory. Dinner tonight is in the extremely popular Ristorante Montana, near the Fiorano racing track. We will go there by shuttle, leaving the hotel at 20:00.
8:30 - Breakfast in the hotel
9:30 - Water taxi service to the parking starts
10:00 - Driving begins
12:30 - Lunch in Maranello
14:00 - Factory visit Ferrari
17:00 - Arrival to Maranello Palace ****
20:00 - Dinner in Ristorante Montana
Tuesday 15 September - Passo dell'Abetone and Florence
Now, the real driving begins, with one of the best roads in Italy - Passo dell'Abetone. This road is also known as the unofficial test track of Ferrari - with many Ferrari test drivers using this road for dynamic driving under realistic conditions. The road is amazing, and you will certainly understand why it is so popular.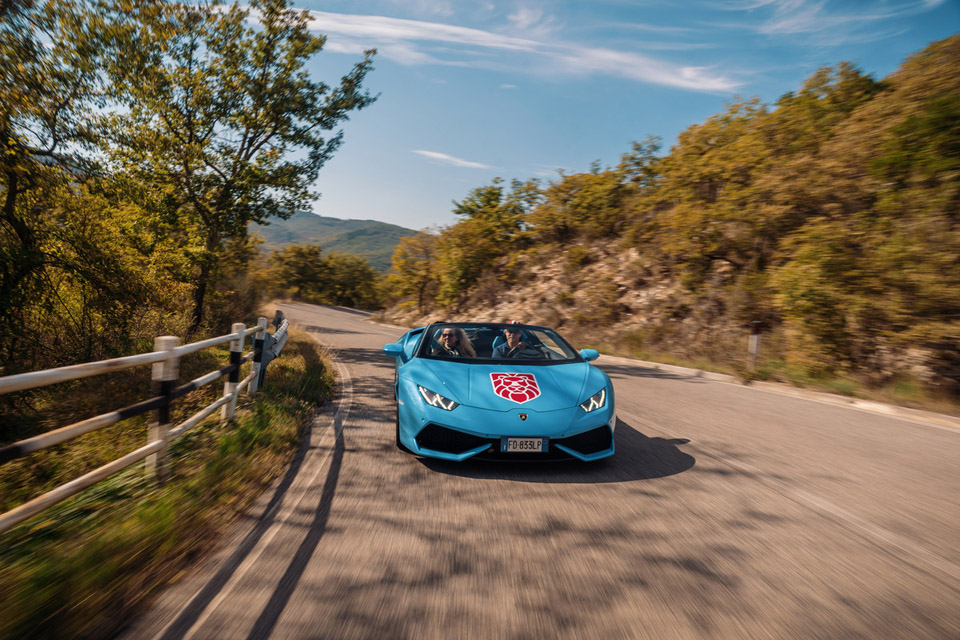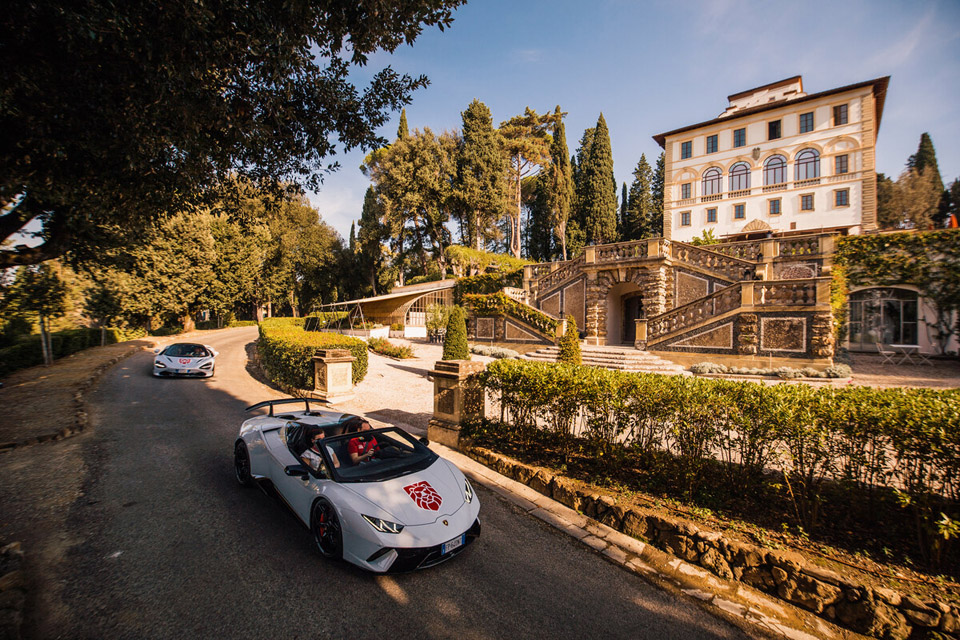 We will stop for lunch at La Cugna, which is just north of Pistoia. After lunch, we drive north on the equally exciting SS64 to Vergato and then to Passo della Futa, where we stop for coffee and a snack on the peak. From Passo della Futa we drive south the last bit to Fiesole and Florence.
Tonight we have aperitivo on the terrace of Il Salviatino overlooking Florence below. Dinner tonight will be Fiorentina steak together with specially selected wine from Bolgheri.
9:00 - Breakfast
10:00 - Leaving hotel
11:00 - Passo dell'Abetone
12:30 - Lunch stop in La Cugna
14:00 - Driving continues
15:00 - Passo della Futa with coffee stop
17:00 - Arrival to Hotel Il Salviatino *****
19:00 - Aperitivo on the hotel terrace
20:00 - Dinner on the hotel terrace
Wednesday 16 September - Tuscany
This day we spend on beautiful Tuscan roads. First, we head south on Strada del Vino and pass by villages like Greve in Chianti. In Castellinia in Chianti we take a right and continue the extremely fun SR429 - the Fioraie road - towards Poggibonsi.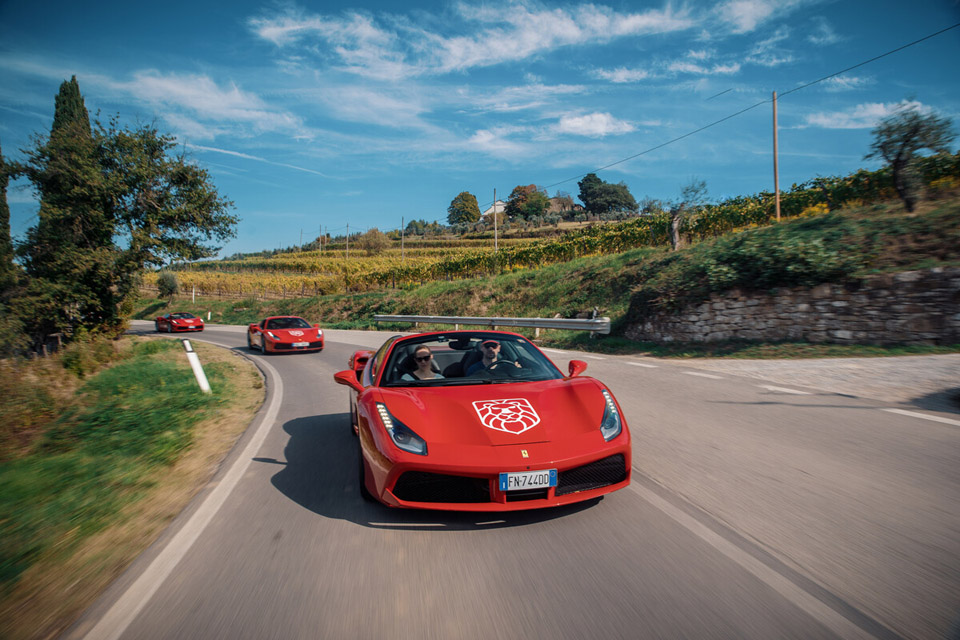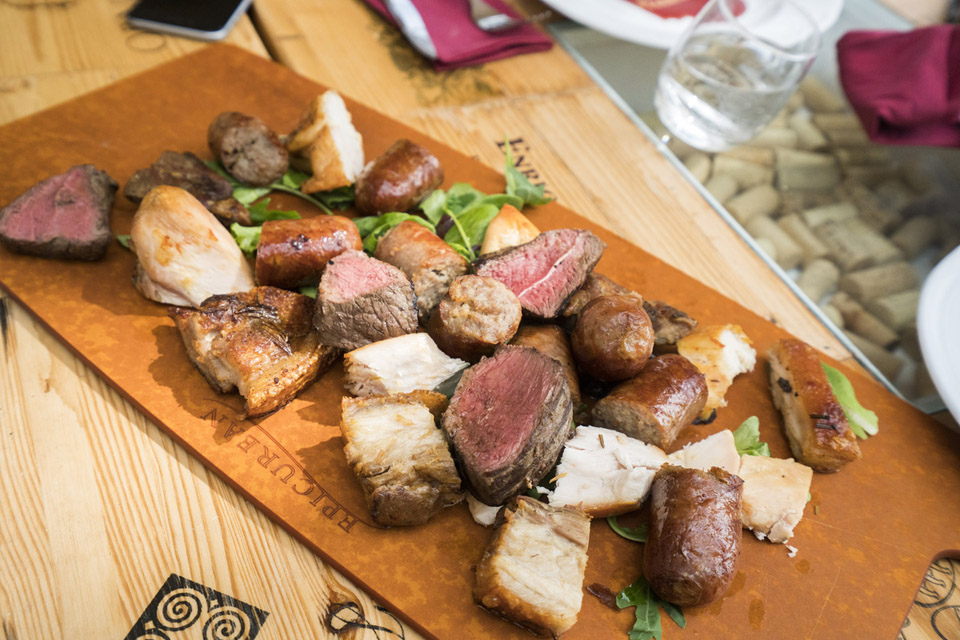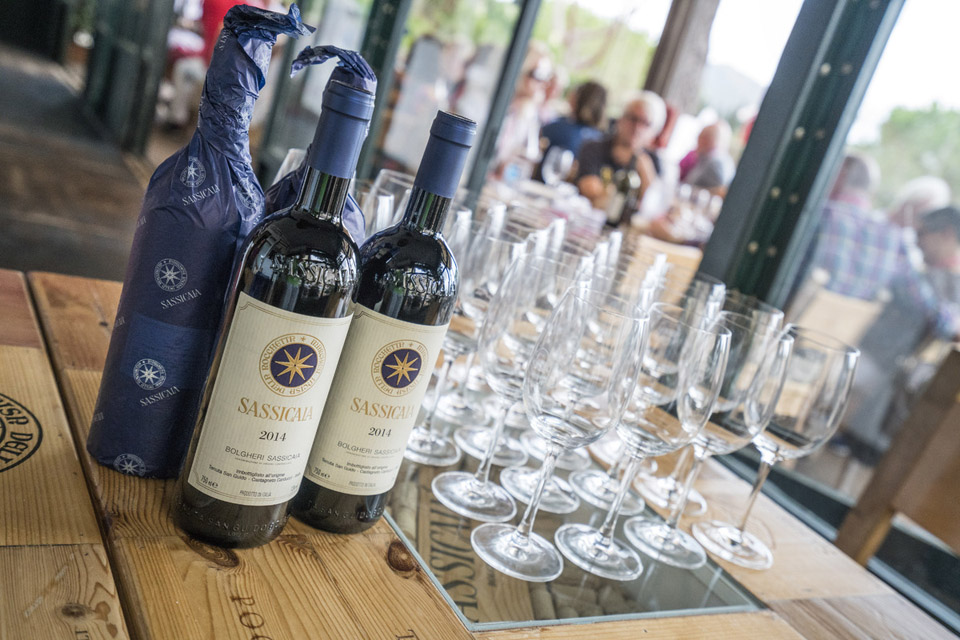 Lunch will be in Relais Borgo San Pietro, a somewhat secluded boutique hotel and very cozy restaurant. Following lunch we continue driving the exciting Tuscan country roads to Bolgheri, where we stop for a wine tasting.
Dinner tonight will be on the Tuscan coast - in Ristorante Calafuria. Later, we drive to the port of Livorno and embark the ferry to Sardinia.
9:00 - Breakfast
10:00 - Leaving hotel
10:30 - SR222 Strada del Vino
11:00 - SR429 Strada Fioraie
12:30 - Lunch stop in Relais Borgo San Pietro
14:00 - Driving continues
16:00 - Wine tasting in Bolgheri
19:00 - Dinner in Ristorante Calafuria
21:00 - Embarkation on Ferry to Sardinia in Livorno
Thursday 17 September - Welcome to Sardinia
Good morning! You are on Sardinia. After debarkation from the ferry, we drive a few minutes down the road and have breakfast. After breakfast, the island is ours. We will have three days of pure magic on what probably is the Mediterranean's best driving for supercars.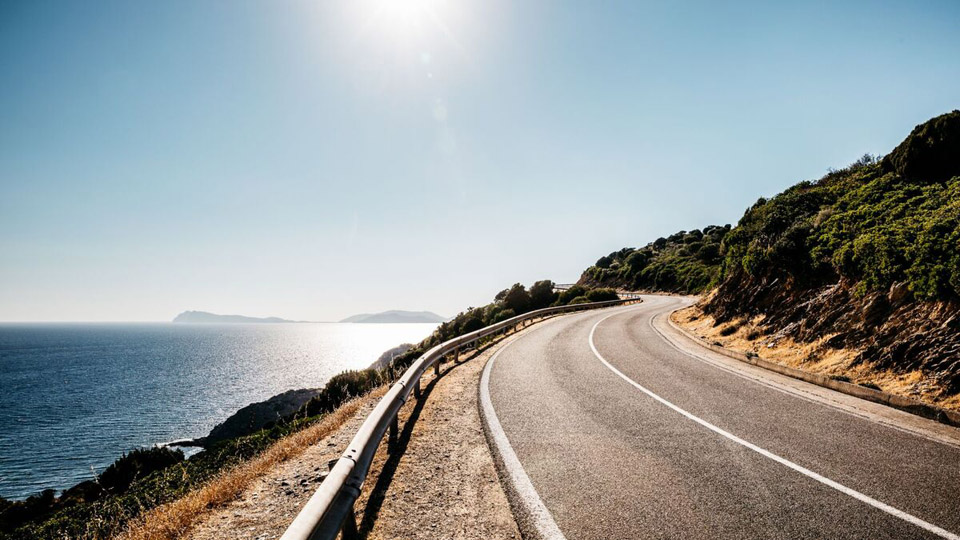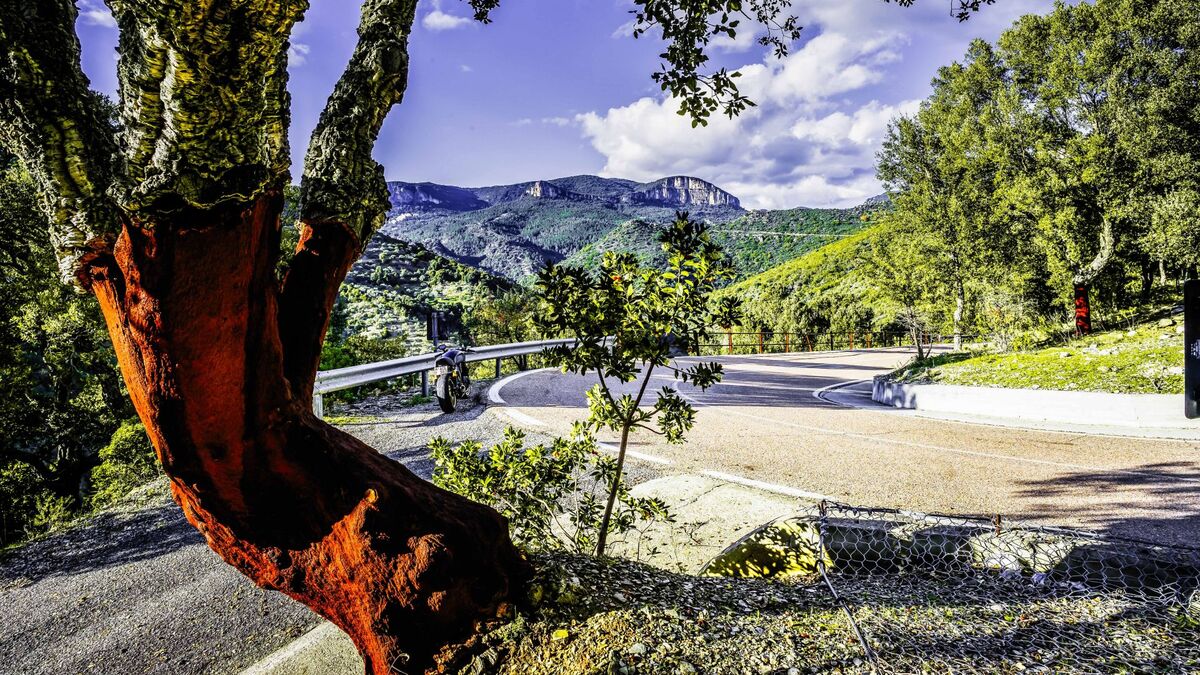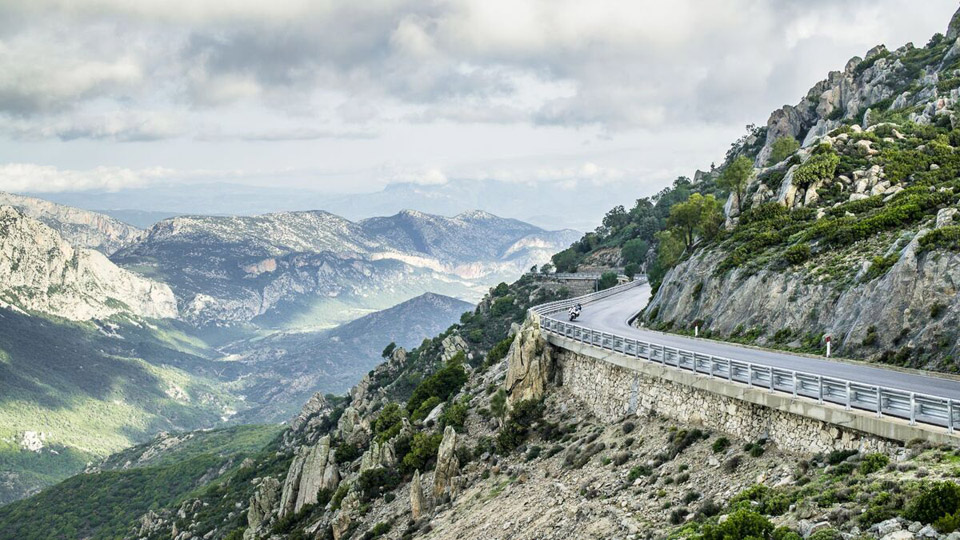 This first day on Sardinia we follow the east coast south. Be prepared for perfect asphalt, an endless number of curves, and bright green water below. We will also drive two fantastic mountain passes. Welcome - you are now in driving heaven.
Today is a long day with six hours of driving. In the late afternoon we will arrive to the far south west corner of the island. Passing the city of Cagliari, we will stay in the Forte Village - without a doubt the best hotel in the south part of the island.
7:00 - Arrival by ferry
8:00 - Breakfast in Paradise Resort
9:00 - Driving starts
11:00 - Passo Genna
12:00 - Lunch in Ristorante Arbatasar in Arbatax
13:00 - Driving continues
15:00 - Coffee stop in Sadali
15:30 - SS198 - Strada del Lago Flumendosa
17:00 - Arrival to Forte Village in Cagliari *****
19:00 - Aperitivo by the pool
20:00 - Dinner in the hotel
Friday 18 September - Porto Cervo and Cala di Volpe
Driving heaven continues. Now we head north, mainly on the west coast. It will be exciting and dynamic driving on roads that will take your breath away. Today might be the best driving experience you have had in your life so far, starting with coastal roads in the southernmost tip of the island, and then up in the mountains near Iglesias and Fluminimaggiore. The driving will be intense and dynamic.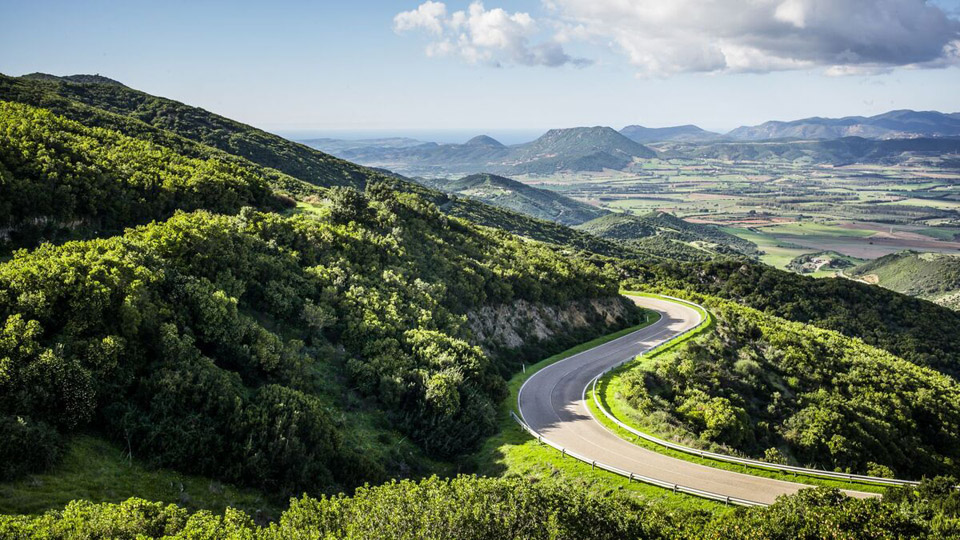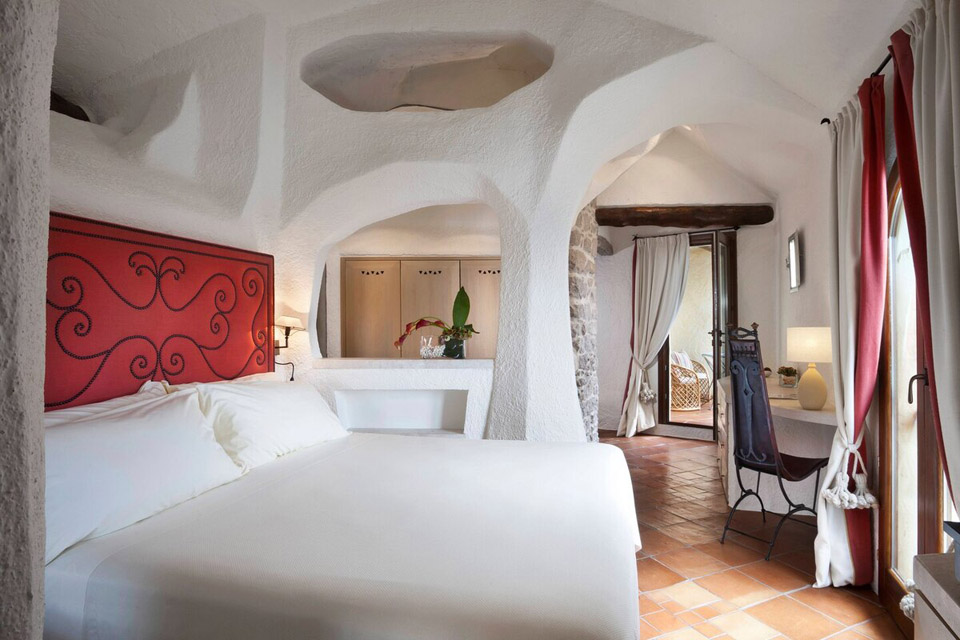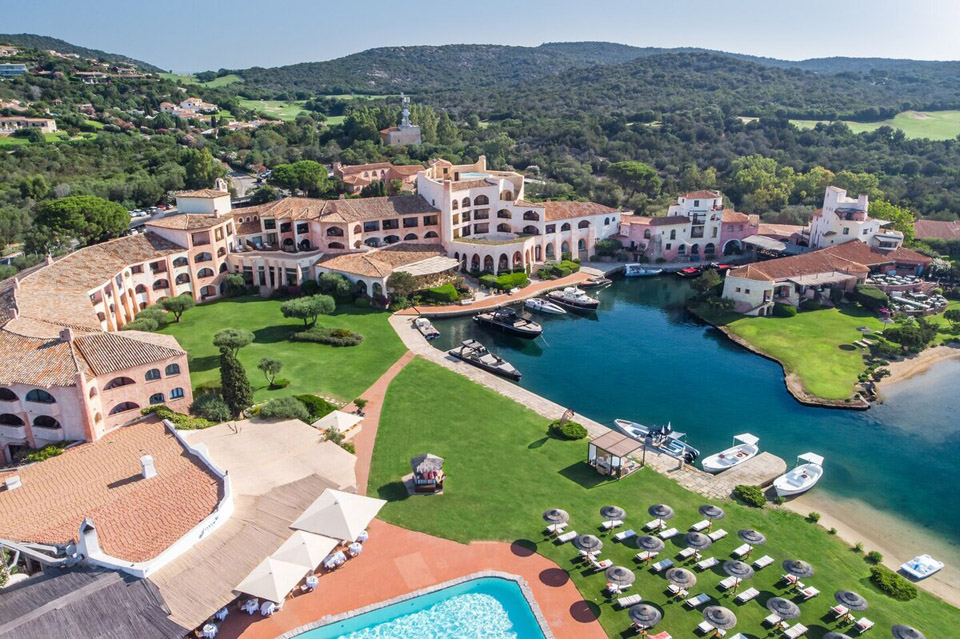 Lunch will be near the village of Guspini, with an insane view of the valley below. After lunch we will take the direct route to Porto Cervo and the last hotel of the tour - Cala di Volpe. This hotel became famous with the James Bond movie "the spy who loved me", and much of the movie is made in this location. We will stay at the hotel for two nights.
8:00 - Breakfast
9:00 - Driving starts
10:30 - SP71 Coastal road - Perda Longa
11:00 - SP85 Terraseo road
11:30 - Coffee stop in Igliesias
12:00 - SS126 Sant'Angelo road
13:00 - Lunch in Locanda da Renzo
14:00 - Driving continues
17:00 - Arrival to Cala di Volpe
19:00 - Aperitivo by the pool
20:00 - Dinner in the hotel
Saturday 19 September - Costa Smeralda
This final day we explore Costa Smeralda - the north corner of the island. It's known for its turquoise water and fine-sand beaches, including Grande Pevero and Capriccioli. The main town of Porto Cervo is home to upscale hotels and shops.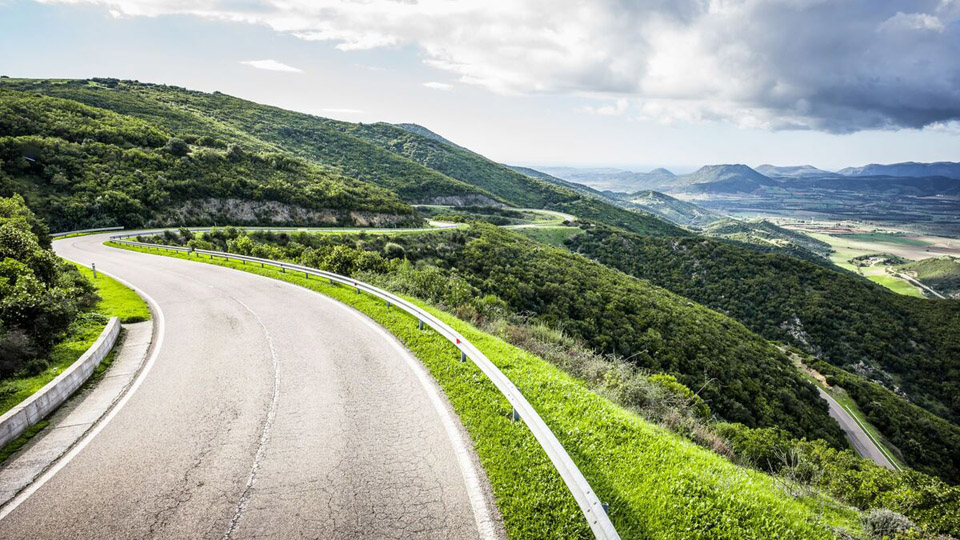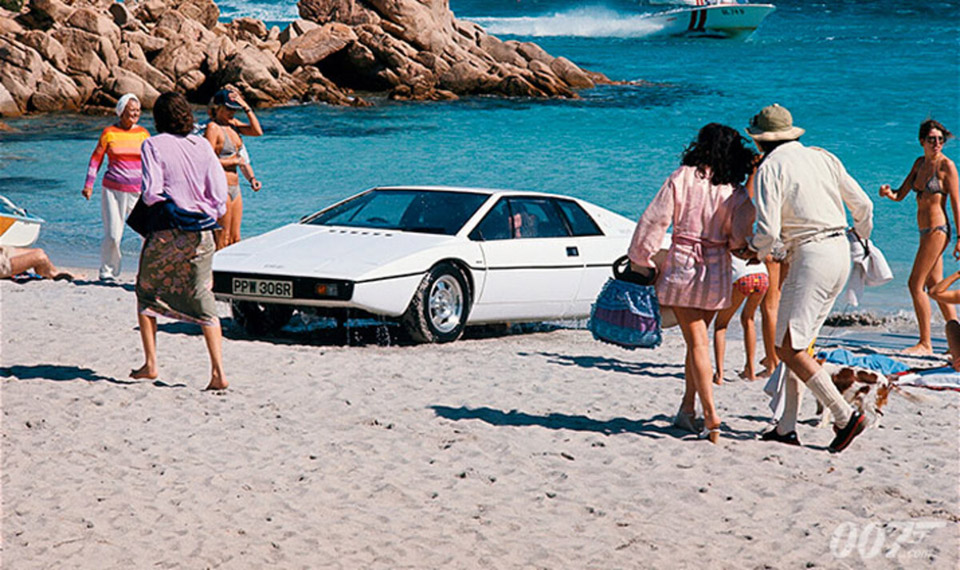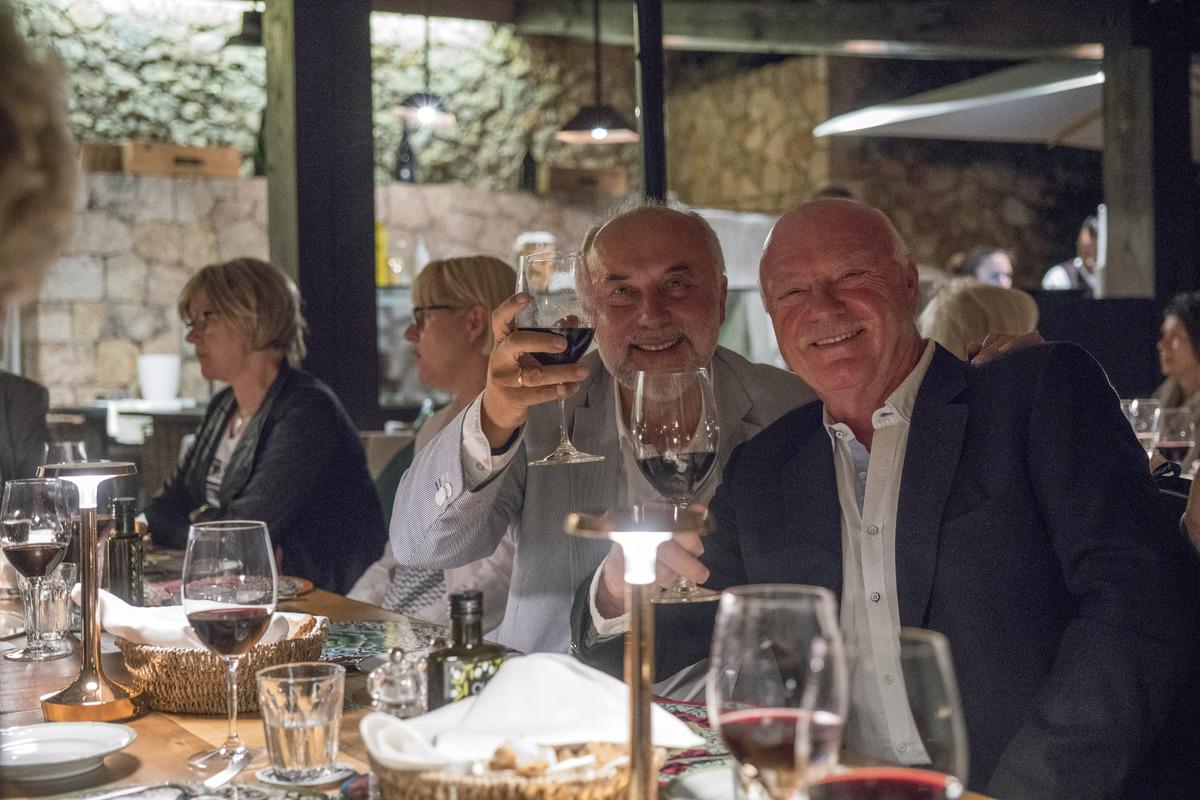 Today we drive along the beautiful north coast, through villages like Porto Pozzo, Santa Reparata and Rena Majore. We will stop for lunch in Porto Torres, before returning to the hotel. Driving today will be a bit more relaxed than the previous two days in the island. After arriving to the hotel in the afternoon, you will have completed a road tour with a total driving distance of close to 1 900 km spread out over the week.
Back in the hotel there will be time to freshen up and get ready for the evening. Tonight we have dinner in the harbour of Porto Cervo. After dinner, we will stay in the harbour for a late night drink.
9:00 - Breakfast
10:00 - Driving starts
11:00 - Costa Smeralda roads and SS 200
12:30 - Lunch stop in Porto Torres
14:00 - Driving continues, Mountain roads
17:00 - Arrival back to Cala di Volpe
20:00 - Dinner in Porto Cervo
23:00 - Closing party in the harbour
Sunday 20 September - Thank you
Thank you for joining us on Gran Turismo Italia 2020. Check-out time from the hotel is at noon. Please let us know if you want to stay longer.
14.00 - Ferry leaving for Livorno