Participants
Below you will find all registered participants to Gran Turismo Nurburgring 2012. Please use this registration form to register your participation.
For general questions about participation and groups, contact us on registry@granturismoevents.com.
Jean-Claude E

, Switzerland
Porsche GT3
This group is for clients and friends of Pace Germany.
För dig som är medlem i Porsche Club Sverige och ska vara med på bankörningen på Spa-Fracorchamps den 18 september.
Exclusive club for owners of super cars with a firm focus on track driving.
Ilya M

, Russia/Switzerland
Sportec GT2R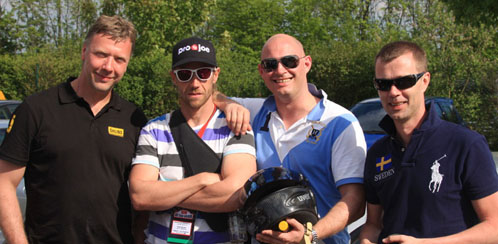 Join us on the Nurburgring in September!
The September event on Nurburgring is 2400 EUR + VAT in certain countries, and includes two nights in Lindner Hotel, welcome dinner, one and a half day on Nurburgring Nordschleife, lunches on track, and top class instruction.
The price is for one car with driver + passenger. Both are allowed to drive on the track, sharing the same car.
Please state in your registration if you want two single beds or one double bed in your hotel room. Yes, we can invoice your business.
Please note that you cant join this event on Nurburgring if you dont have any previous experience on this track.