Gran Turismo King of the Nurburgring
On the 9th of October something extraordinary happens on the Nurburgring. We are going one step further in our quest to create high quality days on this very challenging track.
During this day, the maximum number of cars will be just 100. With such a low number, it will be the most exclusive track day on the Nurburgring this year. Perfect for you who want privacy and close to zero traffic on the track.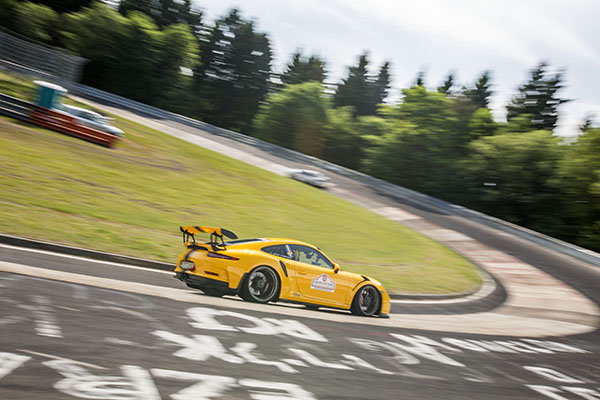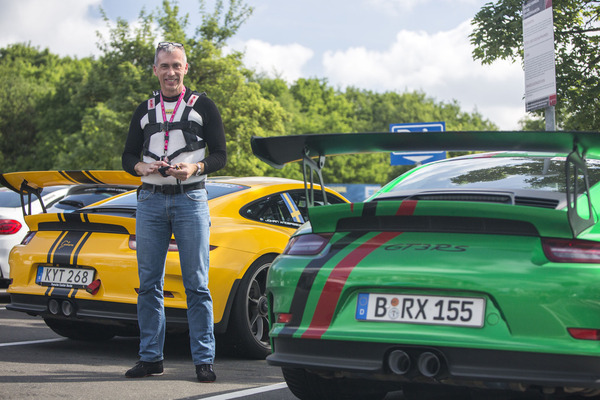 Previous experience on the Nurburgring required
This day is tailor made for the experienced driver who want to push the limits of his skills and car, and set that perfect lap time, with a maximum level of safety.
Super- and hyper cars only
There are many great track days on the Nurburgring. This particular day is for super- and hyper car owners only.
Private event
This is a private event. The paddock and pit lane will be completely closed to visitors. Drivers, co-drivers and their guests only. Very limited access to members of the press. As a blogger or car spotter, we will most probably not be able to host you this day, unless you are invited by a driver.
Welcome to the Nurburgring
Check-in to the event is in the lobby of Lindner hotel, starting from the afternoon on the 8th of October. The welcome mingle starts at 18:00, followed by a drivers briefing at 19:00. The briefing is compulsory, even if you are not staying in the hotel. The dinner starts half an hour later, at about 19:30, in the restaurant of the hotel.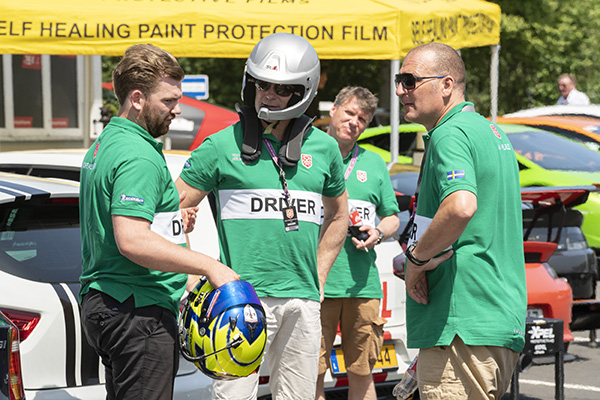 9th of October - driving on track
The following day, on the 9th of October, we have the Nordschleife exclusively for us. Just 100 cars in total, making the driving experience spectacular. As always, we will have first class instruction and full hospitality on the track. Lunch is served in Devils Diner, and the track is kept open throughout the day.
After the driving we have an after track event back in Lindner. Dinner in Pistenklause restaurant is starting from about 19:00.
Lap timing
For this day, we will have lap timing activated on the track. You can have an official lap time on the Nurburgring measured by the track's own lap timing system. There will be a live score board in Devils Diner throughout the day.
10th of October - second day on track (optional)
Want to drive two days? No problem. You can also also drive on the track on the 10th of October. This extra day is optional. Please let us know when registering.
Accommodation in Lindner Hotel
For this event we are staying in Lindner Congress and Motorsport Hotel. The hotel accommodation is optional. However, the meet and greet with drivers briefing and dinner on the 8th of October is compulsory for all participants.
Combo with Gran Turismo Spa (14-17 October)
Our event on Spa starts just a few days after. Now you can drive the two best tracks in the world within a week. (In between you also have VLN and Touristenfahrt on the Nurburgring)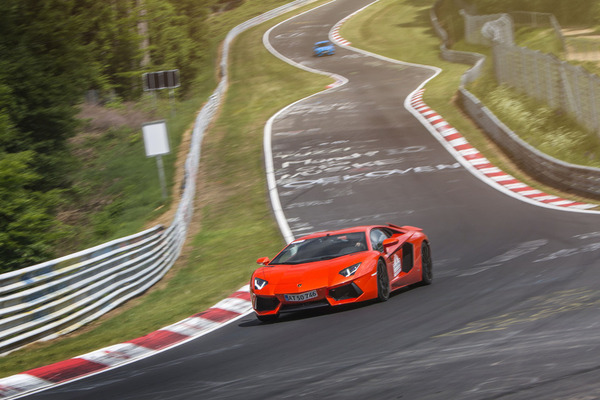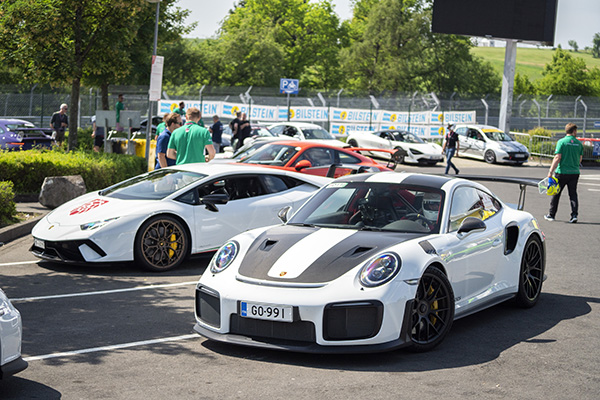 Event schedule
Tuesday 8th of October
15:00 - Registration opens in Lindner Hotel
19:00 - Meet and greet mingle in Lindner Hotel
19:30 - Drivers briefing in Lindner Hotel
20:00 - Dinner in Bitburger Gasthaus

Wednesday 9th of October
08.00 - 16.30 - Open pit lane Nordschleife (last entry 16.15)
16:30 - 16:45 - King of the Nurburgring award ceremony at the track
18.00 - 19.00 - Gran Turismo After Track in Lindner hotel
19.00 - 22.00 - Dinner at Pistenklause (optional)

Thursday 10th of October (optional)
08.00 - 16:30 - Open pit lane Nordschleife (optional)