Participants
Below you will find all registered participants to Gran Turismo Polonia 2012. Please use this registration form to register your participation.
For general questions about participation and groups, contact us on registry@granturismoevents.com.
Participants
Mercedes-Benz CLK 63 AMG Black Series
Lamborghini LP-700 Aventador
Lamborghini LP550-2 Balboni
Porsche 997 Turbo Edo Competion
Lamborghini Gallardo LP-560
The group for employees, clients and friends of 7H Bil AB.
This is the group for clients and friends of Autoropa Sweden. The official Ferrari and Maserati importer and dealer in Sweden.
Maserati Granturismo MC Stradale
Norway's première sports car dealer. Official Ferrari and Maserati in cooperation with Autoropa Sweden.
Danish Group
The group for employees, clients and friends of Häggenäs Auto.
Exclusive club for owners of super cars with a firm focus on track driving.
This is the group for friends and clients of our partners Sportec Russia and Sportec Switzerland. One of the worlds leading Porsche tuners and makers of the mighty Sportec SPR-1 Supercar.
Ilya M

, Russia/Switzerland
Porsche GT2 RSR Sportec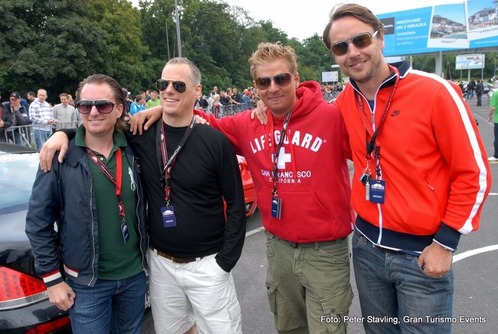 Join us in Poland!
Registration is 2200 EUR (+ VAT) and includes three days on the race track Tor Poznan, four nights in a four star hotel wth safe parking for your car, catered lunches on track, world class instruction, welcome and closing dinners and some fantastic memories to bring back home.
The price is for one car with driver + passenger. Both are allowed to drive on the track, sharing the same car.
Please state in your registration if you want two single beds or one double bed in your hotel room. Yes, we can invoice your business.