Gran Turismo Nurburgring Evo 2012
Following our event on Nurburgring earlier in April we realized something important. You are becoming really fast on this demanding track. Not only are you upgrading your cars, your driving skills have increased dramatically since our first event on Nurburgring in 2010. Many of you are now well below the 8 minute lap time mark, which is a feat some drivers spend a life time to achieve.
Hence, we are creating a special event for experienced drivers. Drivers who are past the early learning stages and are getting really quick around the Nurburgring.
We call it Gran Turismo Nurburgring Evolution. A hard-core version of the very popular Gran Turismo Nurburgring event held each year. Like a RS version of the Porsche GT3. More focused, less compromise.
We are stripping out track walks, follow-me laps and all other content designed for beginners. Instead we open the gates at 8.00 in the morning. In total, we will have the same amount of time on the Nordschleife as in the spring event. We will have racing drivers as instructors. Accommodation and hospitality in Lindner Hotel. Lots of driving, lots of fun.
21 kilometres of heaven and hell
Nurburgring is, by far, the most prestigious racetrack in the world. Stretching almost 21 kilometres it is a true challenge for all drivers. Learning the track is nothing one can do in an afternoon - it is often a lifetime project for many members of the sportscar community to master the ring.
The interest in the track has risen sharply in recent years, where car manufacturers laptimes around the track have become more relevant performance figures than the standard 0-100 acceleration or top speed.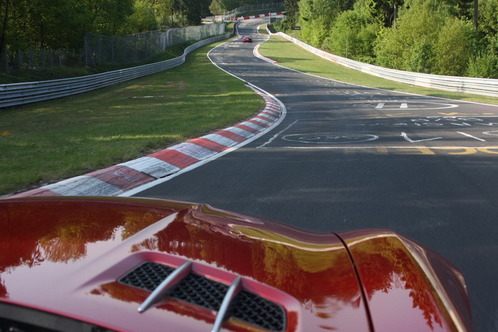 Exclusive days
While the event is limited to approximately 100 cars you can be sure to get the ultimate Nurburgring experience. The track will be clear from motorcycles, buses and other disturbing features of an open public day.
As the track is entirely yours you dont have to stop at Grune Hölle each lap, but keep the gas pedal to the floor right from Döttinger Höhe all the way to Tiergarten - something that most of us only have experienced in computer games.
Since the number of cars on the track are so few you will probably do some laps without seeing any other traffic at all. A mighty feeling on such a large track, and an opportunity to really test the limits of your vehicle.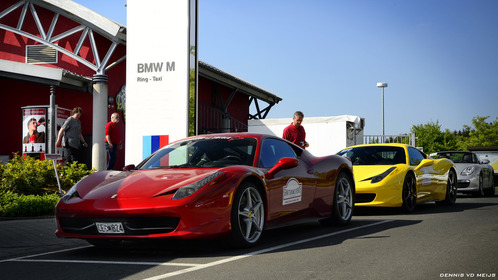 Event schedule
This event on Nurburgring starts 16 September, with check in to Lindner Hotel and a briefing dinner.
16 September: Arrival and official opening
15:00 - Check-in at Lindner Hotel opens
19.00 - Welcome dinner in Eifel Stadl
17 September: Nurburgring Nordschleife
8.00 - 17.00 - Open pit lane Nordschleife. Break for lunch with Porsche presentation between 11 and 13 in the Eifel Stadl.
18.00 - 21.00 - Special event: dinner with Walter Röhrl at Pistenklause
18 September: Nurburgring Nordschleife
8.00 - 12.00 - Open pit lane Nordschleife.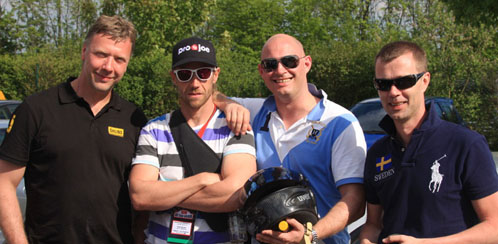 Join us on the Nurburgring in September!
The September event on Nurburgring is 2400 EUR + VAT in certain countries, and includes two nights in Lindner Hotel, welcome dinner, one and a half day on Nurburgring Nordschleife, lunches on track, and top class instruction.
The price is for one car with driver + passenger. Both are allowed to drive on the track, sharing the same car.
Please state in your registration if you want two single beds or one double bed in your hotel room. Yes, we can invoice your business.
Please note that you cant join this event on Nurburgring if you dont have any previous experience on this track.