Gran Turismo Nurburgring 2012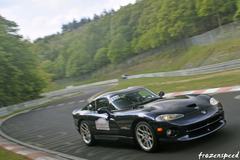 The holy grail of motor sport lies deep in the Eifel mountains of Germany - the Nurburgring. It is, mildly put, the most respected circuit in the world with millions of fans.
Following our exclusive days in 2010 and 2011, we are proud to present the main event for this season - Gran Turismo Nurburgring 2012. Three consecutive days of driving on the track. Three days of heaven in the green hell with fellow super car owners from all over Europe. No tourists. No motorcycles. No buses. Actually no other traffic at all. Just you and the most demanding track in the world. The way it should be.
Official movie from 2011
21 kilometres of heaven and hell
Nurburgring is, by far, the most prestigious racetrack in the world. Stretching almost 21 kilometres it is a true challenge for all drivers. Learning the track is nothing one can do in an afternoon - it is often a lifetime project for many members of the sportscar community to master the ring.
The interest in the track has risen sharply in recent years, where car manufacturers laptimes around the track have become more relevant performance figures than the standard 0-100 acceleration or top speed.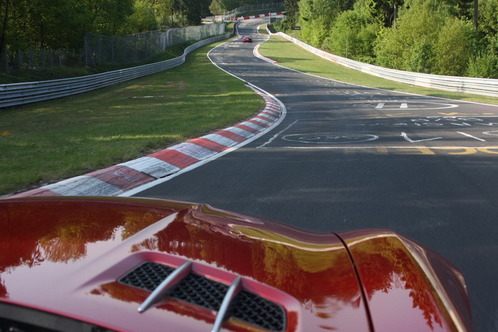 Exclusive days
While the event is limited to approximately 100 cars you can be sure to get the ultimate Nurburgring experience. The track will be clear from motorcycles, buses and other disturbing features of an open public day.
As the track is entirely yours you dont have to stop at Grune Hölle each lap, but keep the gas pedal to the floor right from Döttinger Höhe all the way to Tiergarten - something that most of us only have experienced in computer games.
Since the number of cars on the track are so few you will probably do some laps without seeing any other traffic at all. A mighty feeling on such a large track, and an opportunity to really test the limits of your vehicle.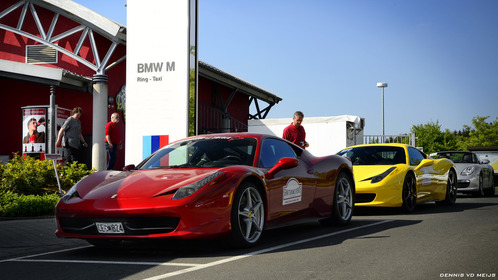 Safety and instructors
Both newcomers and more experienced drivers on the Nurburgring are welcome to use any of the experienced instructors we have employed for the event.
Our team of instructors are Nurburgring Officials, Tony Ring and Sabine Schmitz
Nurburgring is a dangerous track with minimal safety margins. Our event comes with full safety package with marshalls, ambulances, firetrucks and helicopters if an incident should occour on the track.
Event schedule
Gran Turismo Nurburgring 2012 starts 2 April, with check in to the hotel and a briefing dinner, and ends on 6 April. In between we have three days of heaven in the green hell.
2 April: Arrival and official opening
15:00 - Check-in at Hotel opens
19.00 - Welcome dinner in the hotel restaurant
3 April: Nurburgring Nordschleife
08.00 - 10.00 - Track walk and instruction for beginners
10.00 - 17.00 - Open pit lane Nordschleife. Lunch on track.
18.00 - 21.00 - Special event: Dinner at Pistenklause
4 April: Nurburgring Grand Prix-strecke
08.00 - 18.00 - Open pit lane Grand Prix-strecke
5 April: Nurburgring Nordschleife
08.00 - 17.00 - Open pit lane Nordschleife
19.00 - Closing dinner in the hotel restaurant
6 April: Leaving Nurburg
12.00 - Check out from hotel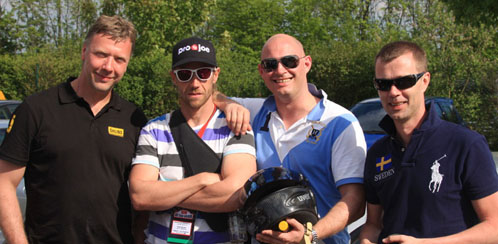 Join us on the Nurburgring!
The event on Nurburgring is 3300 EUR + VAT and includes four nights in a hotel, welcome and closing dinners, two full days on Nurburgring Nordschleife, one half day on the grand-prix track, lunches on track, instruction by Nurburgring officials and a secret special event.
The price is for one car with driver + passenger. Both are allowed to drive on the track, sharing the same car.
Please state in your registration if you want two single beds or one double bed in your hotel room. Yes, we can invoice your business.